This morning I was awake early, greatly looking forward to the final, short leg of my journey. I took an early morning picture from Peter's balcony: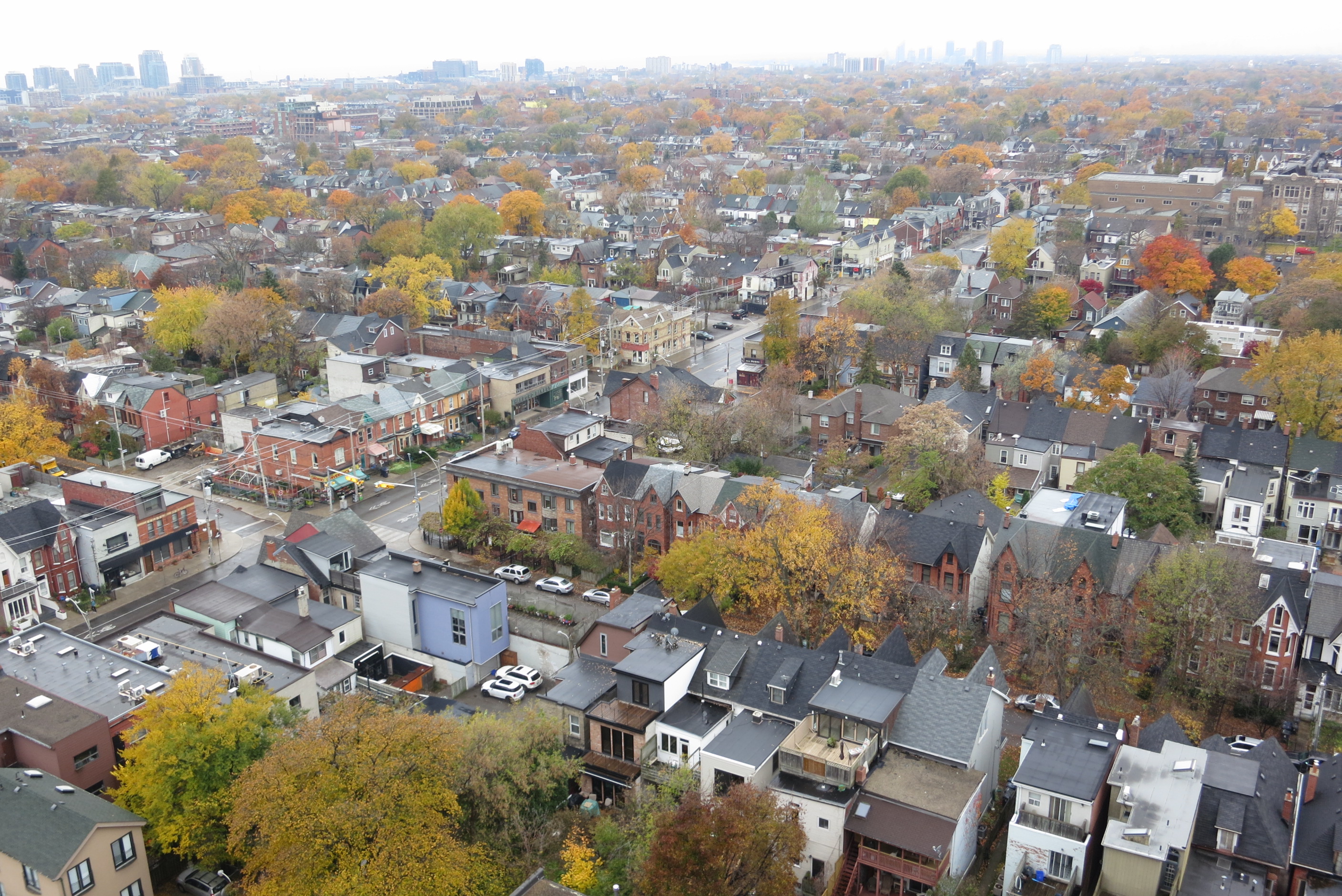 Fiona, my wife, had expressed a desire possibly to walk it with me, so Matthew was to drive her downtown to where I was. I slowly got everything ready and then waited. Eventually the doorbell rang and imagine my surprise when my best friend Paul, from New Jersey, appeared at the door!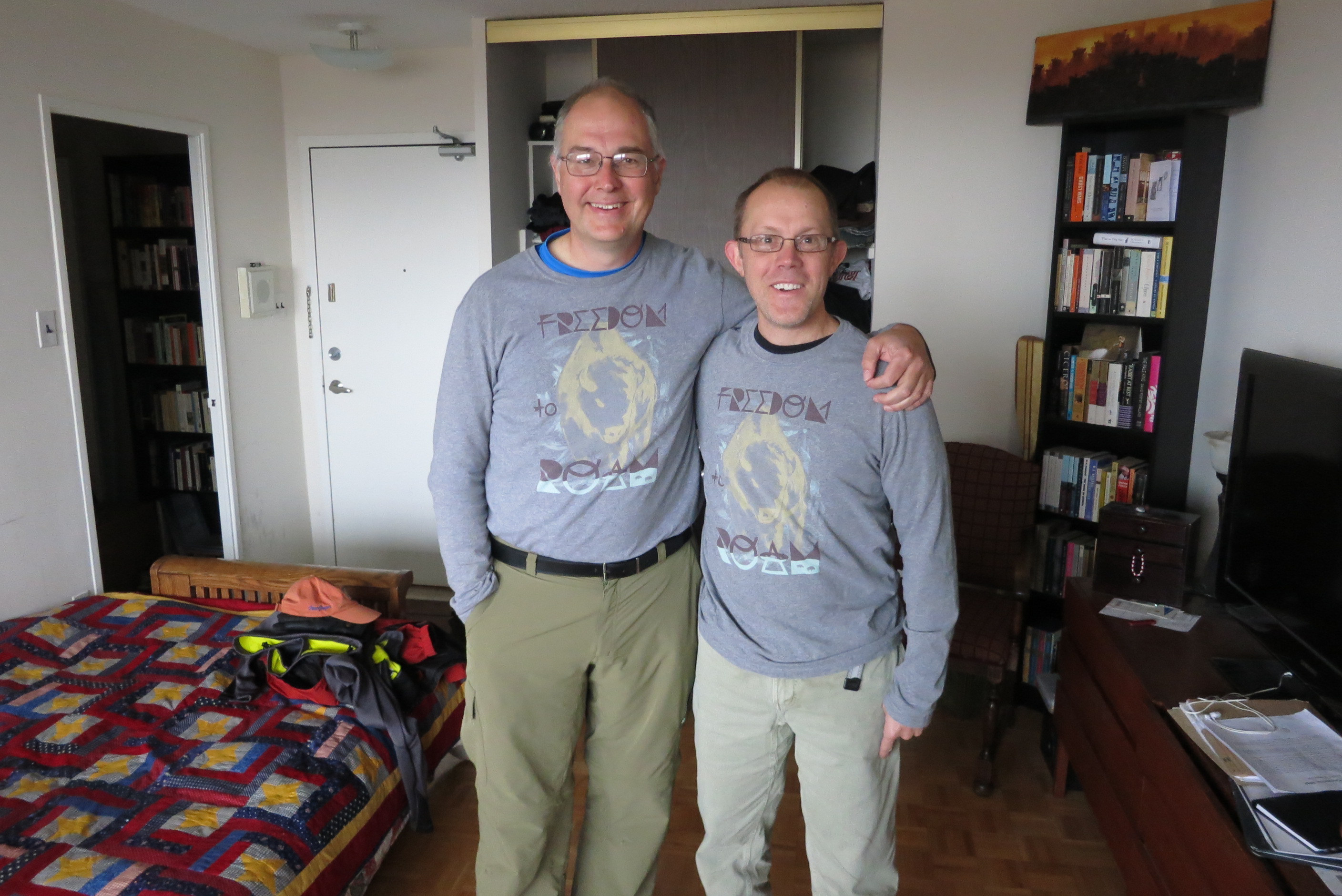 He had driven up from New Jersey yesterday with his wife, Laura. I had been worried about rain today but after a little early showers, by the time I was ready to go, the rain had stopped and there were even signs that the sun might peek through. Paul and I got going right away. We travelled north on Spadina, briefly looking back to see once again this Toronto icon: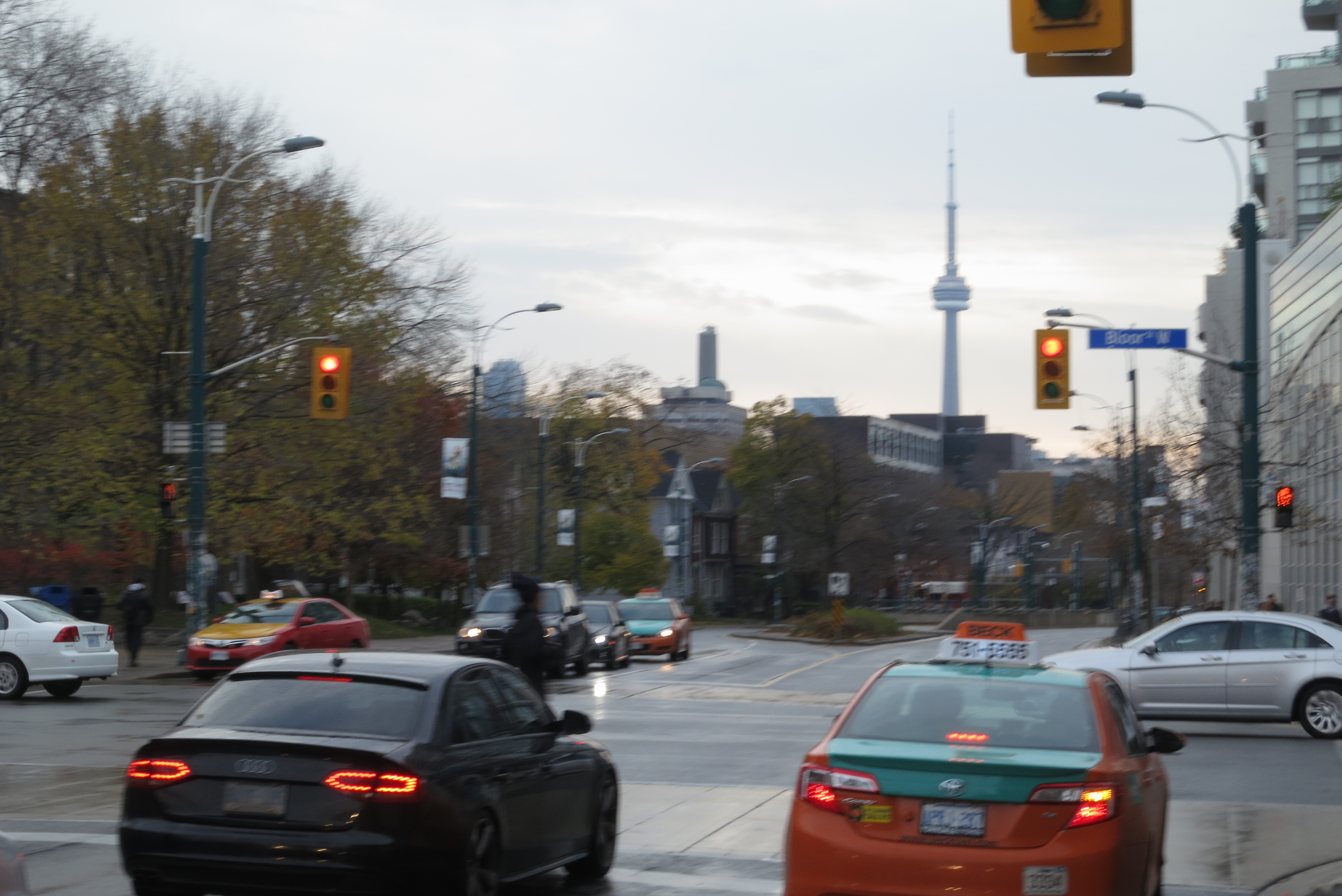 Pretty soon we reached Casa Loma, but had to do a little detour in order to avoid a set of steps: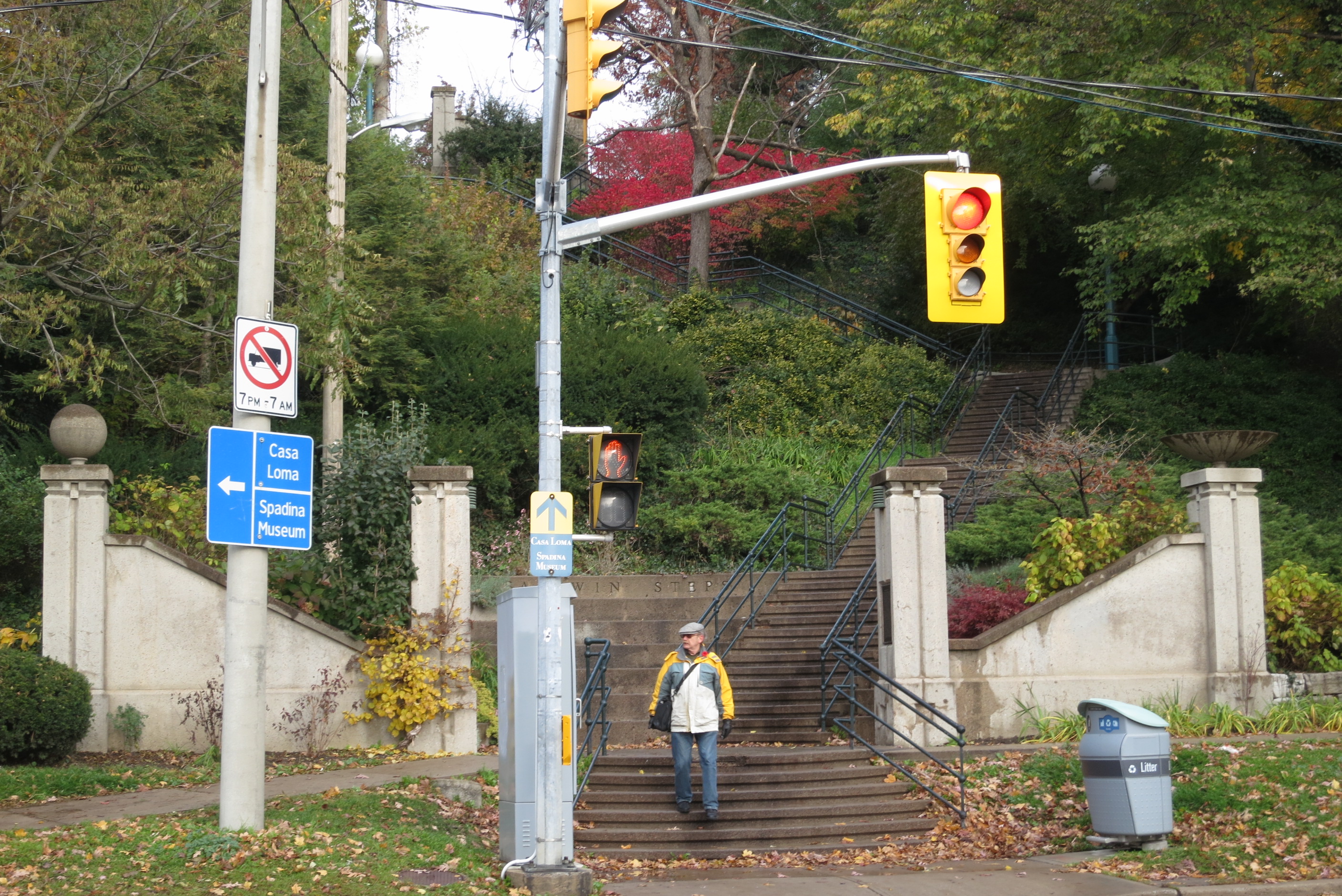 Here is part of the wall around the castle with pronounced pointing:
Eventually we passed the entrance to the castle itself as we walked along St. Clair Avenue: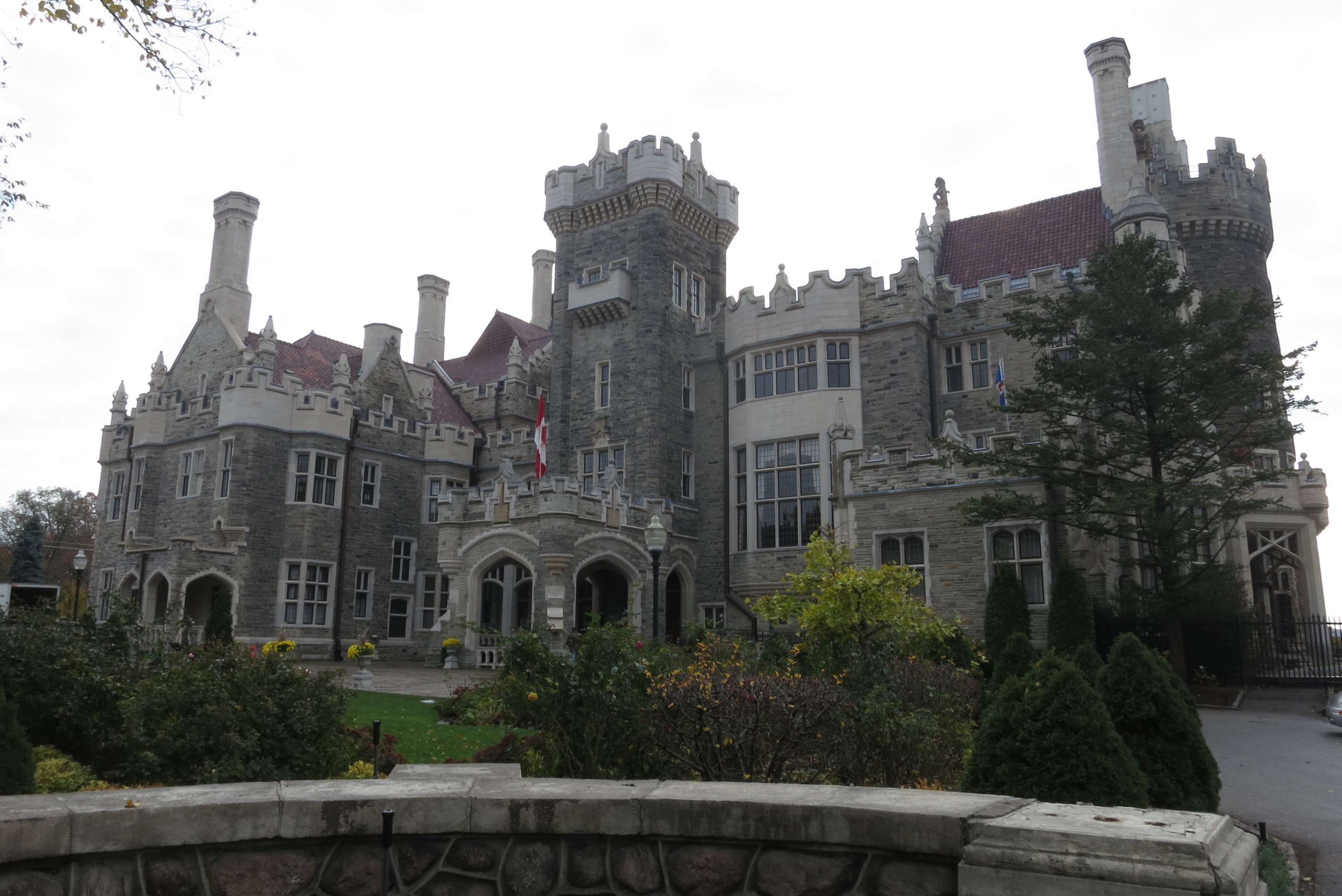 St. Clair still has rail-based streetcars:
Here is a house with a turret: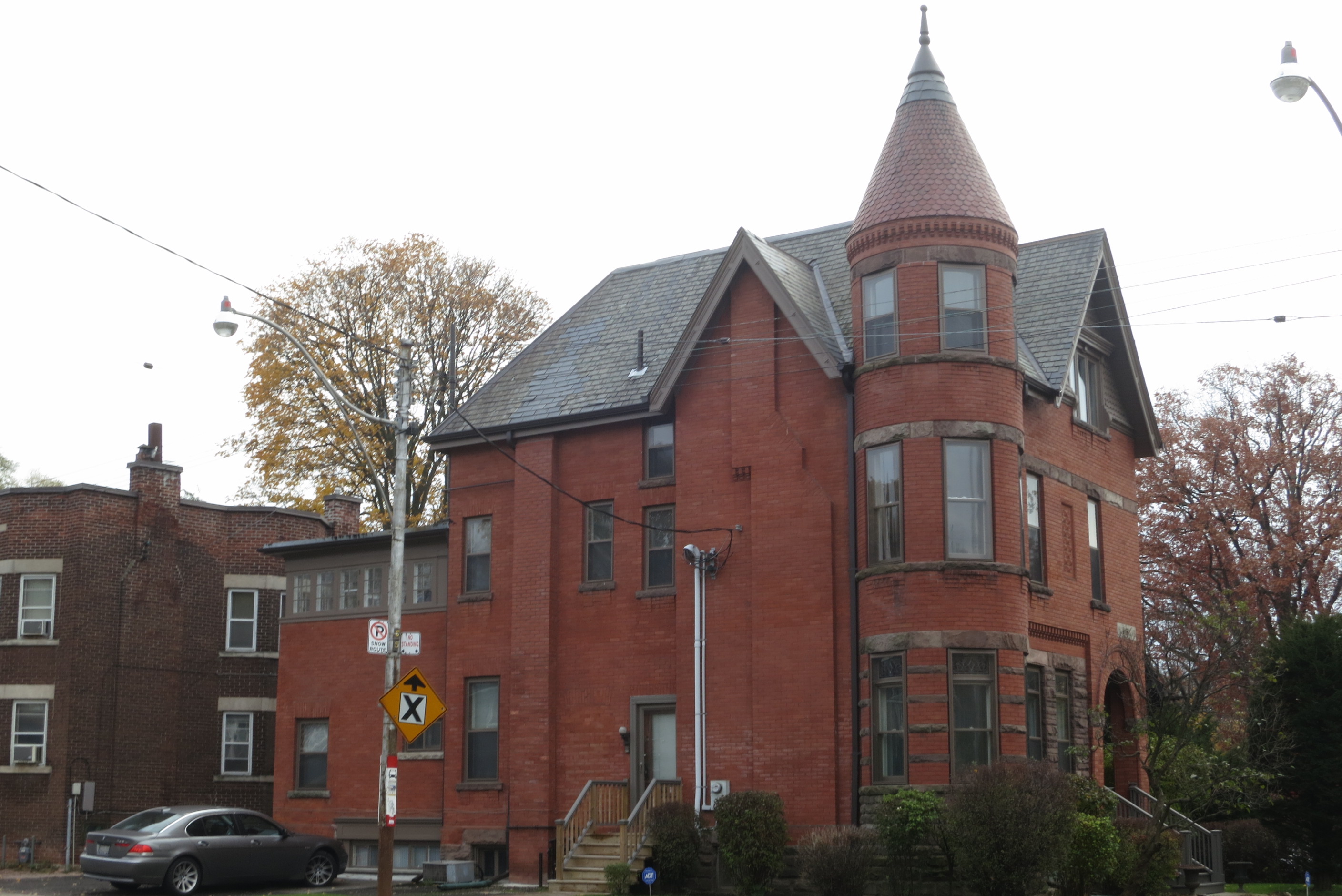 This beautiful church has an interesting tiled dome portion: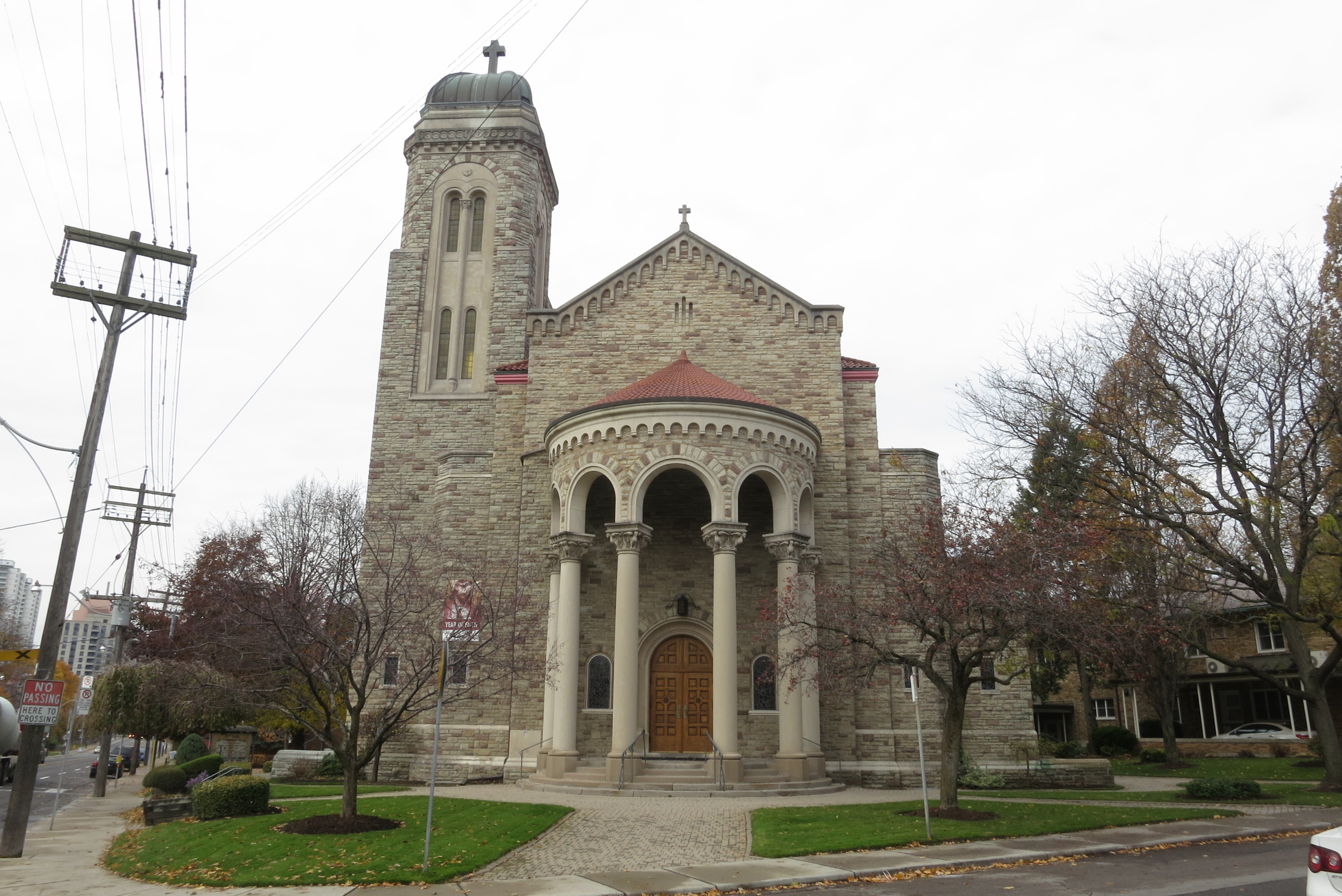 The city of Toronto takes good care of its residents: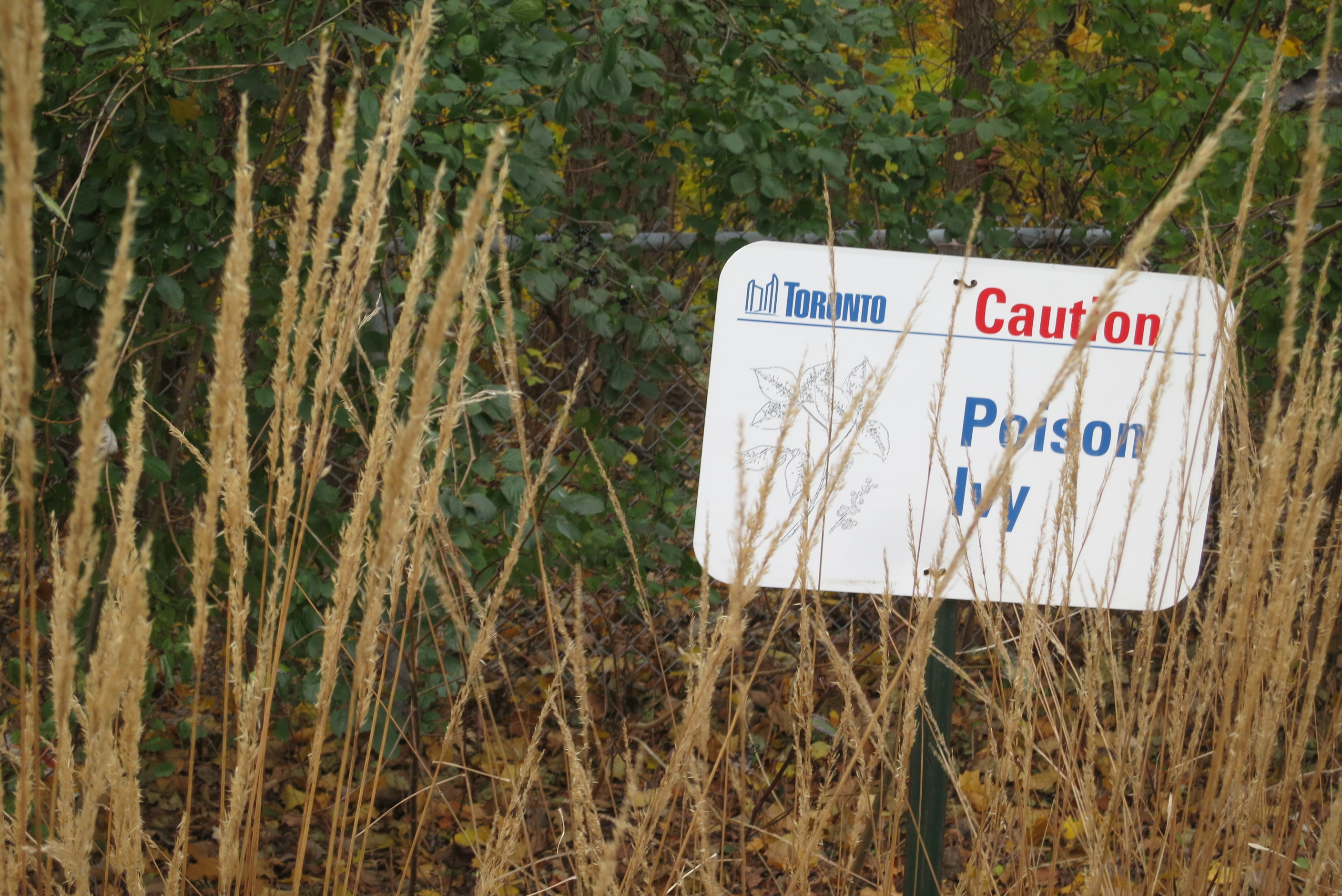 A number of years ago there was a tourist push that involved spreading around the city moose images, decorated in different ways. There are still residual moose here and there: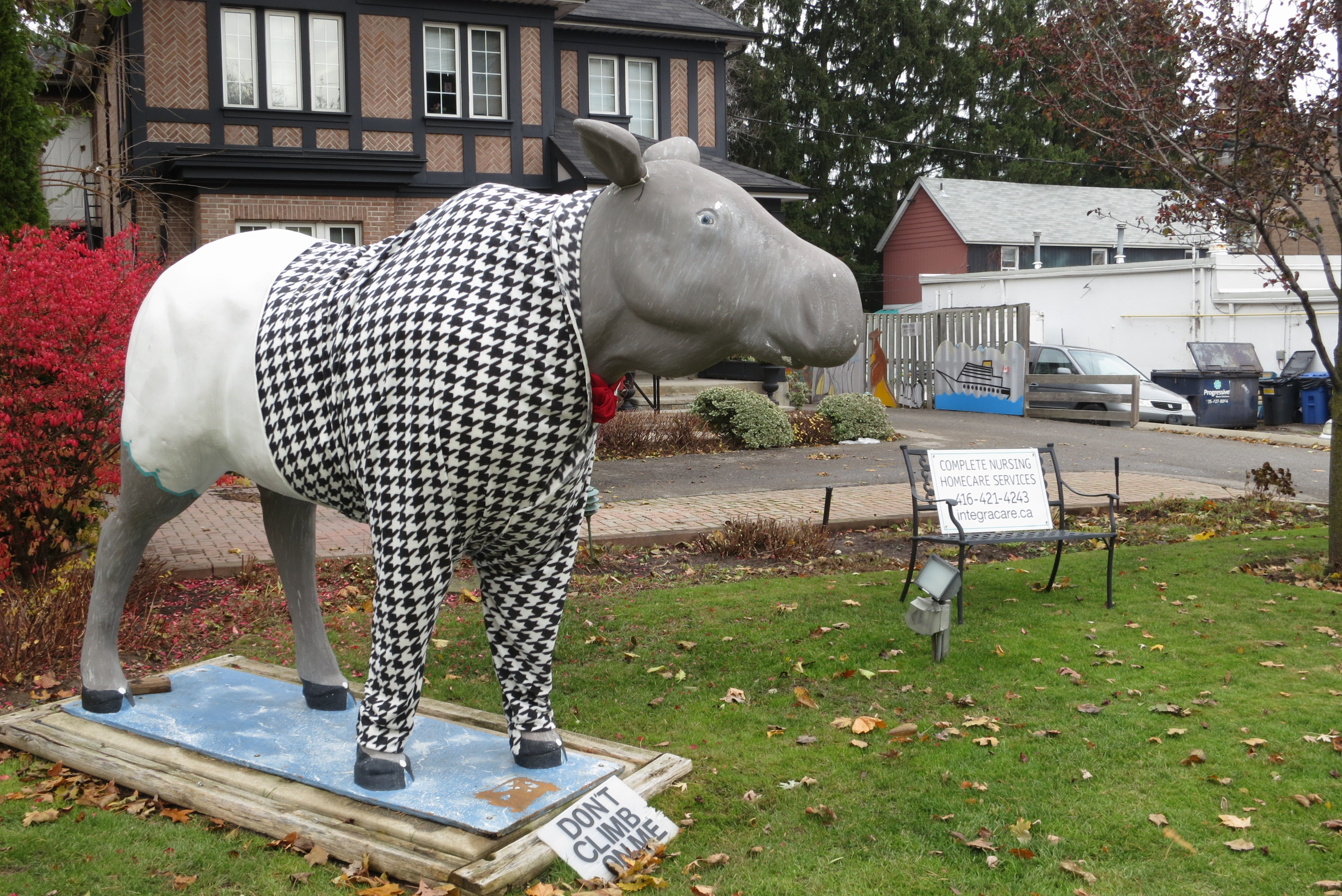 When we were within 1.5 miles of the endpoint, my nephew Dave and his children Camille and Caleb, who live very close to my route, appeared and joined Paul and me: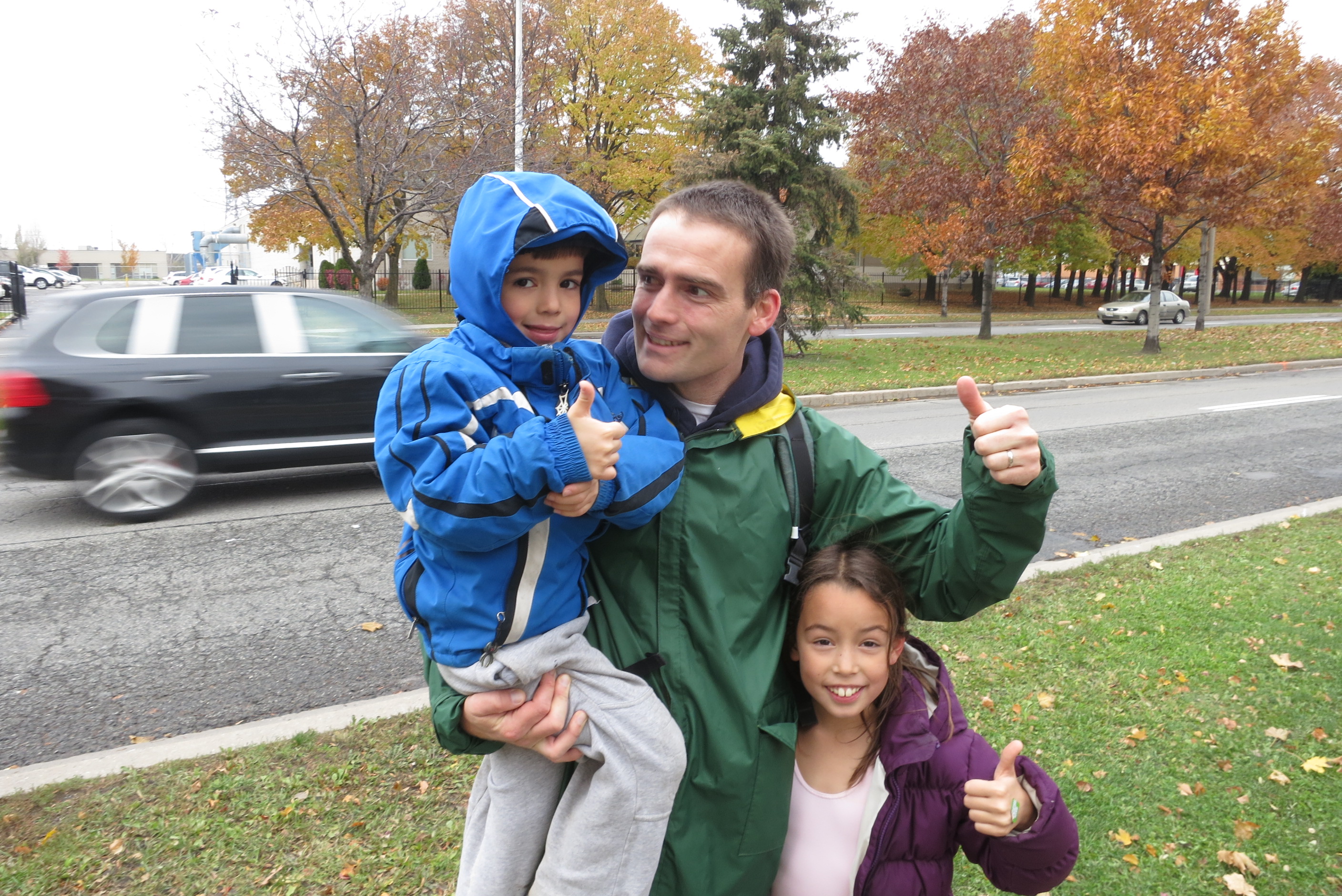 Before I knew it I came over a little rise and saw this cheering party awaiting my approach: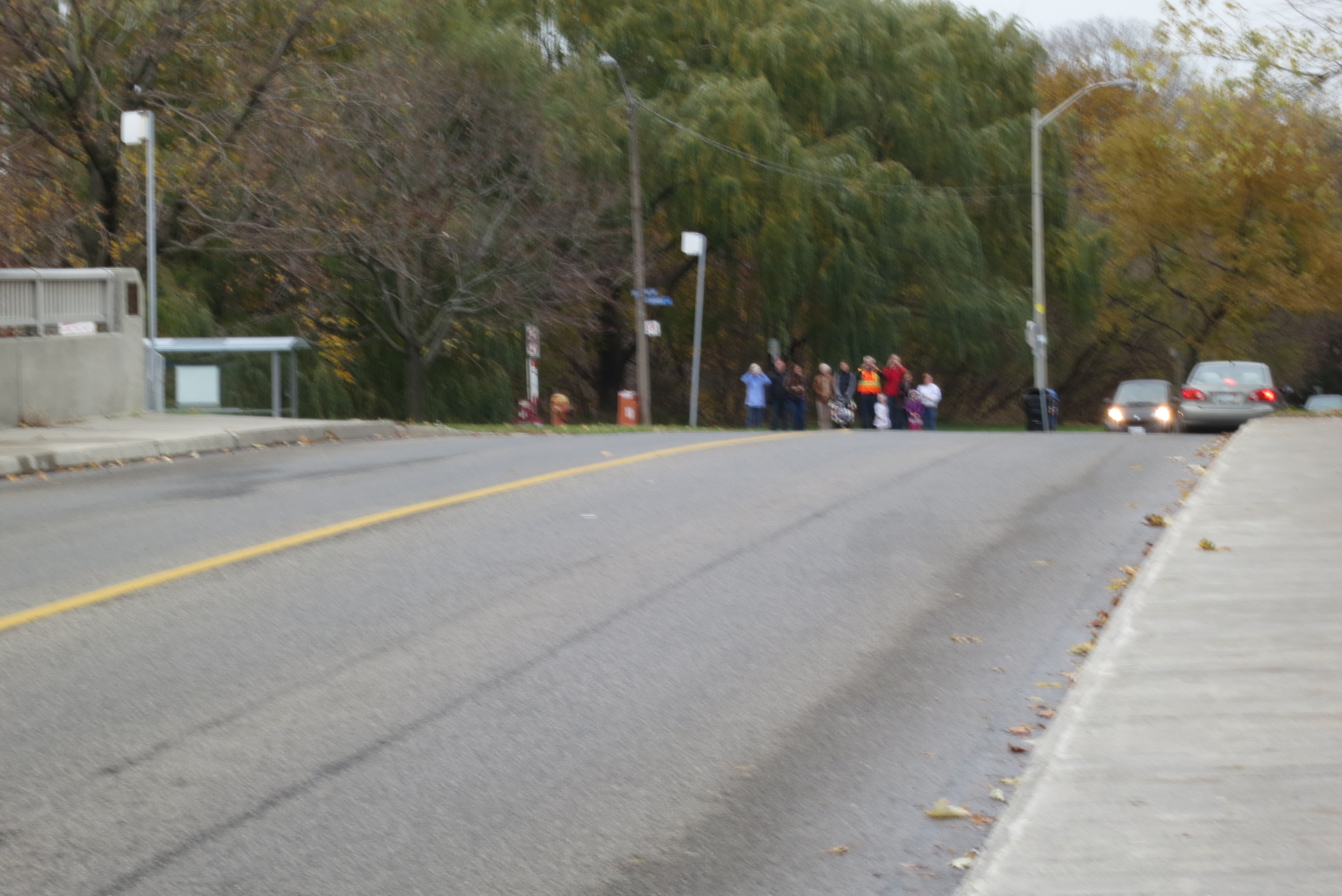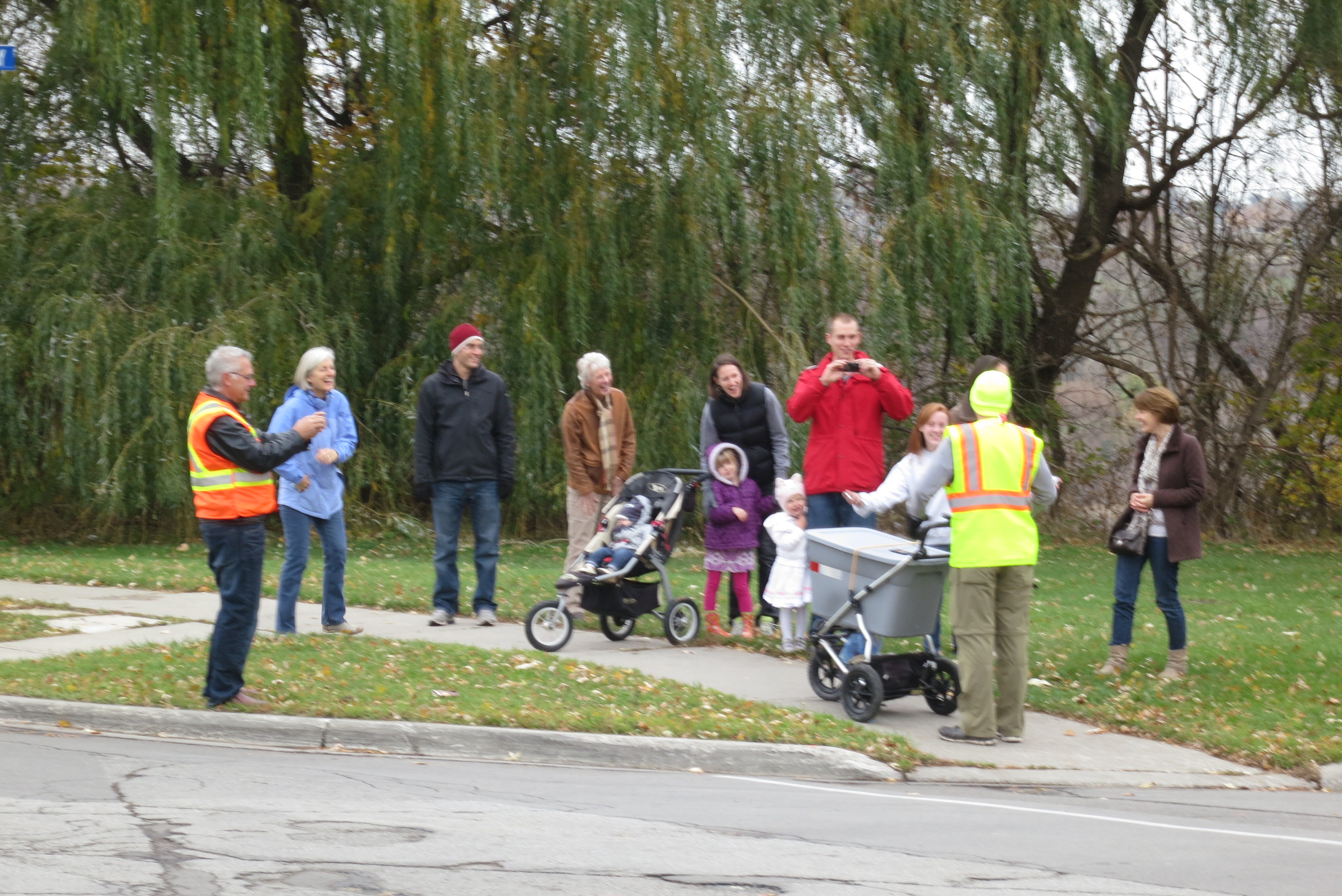 That's my brother Jonathan on the left, wearing his own class-2 safety vest. Then Fiona, Matthew, Laura (Paul's wife), my grandson Stuart in the stroller, Matthew's wife Starr with my granddaughters Mya and Abigail, Matthew, Julie (Paul and Laura's daughter), Diana my daughter (hidden by me) and Alison, my sister-in-law (and Dave's mother).
At that point it all became a blur of hugs and tears (at least on my part) and I will just tell the rest of my little story with some images.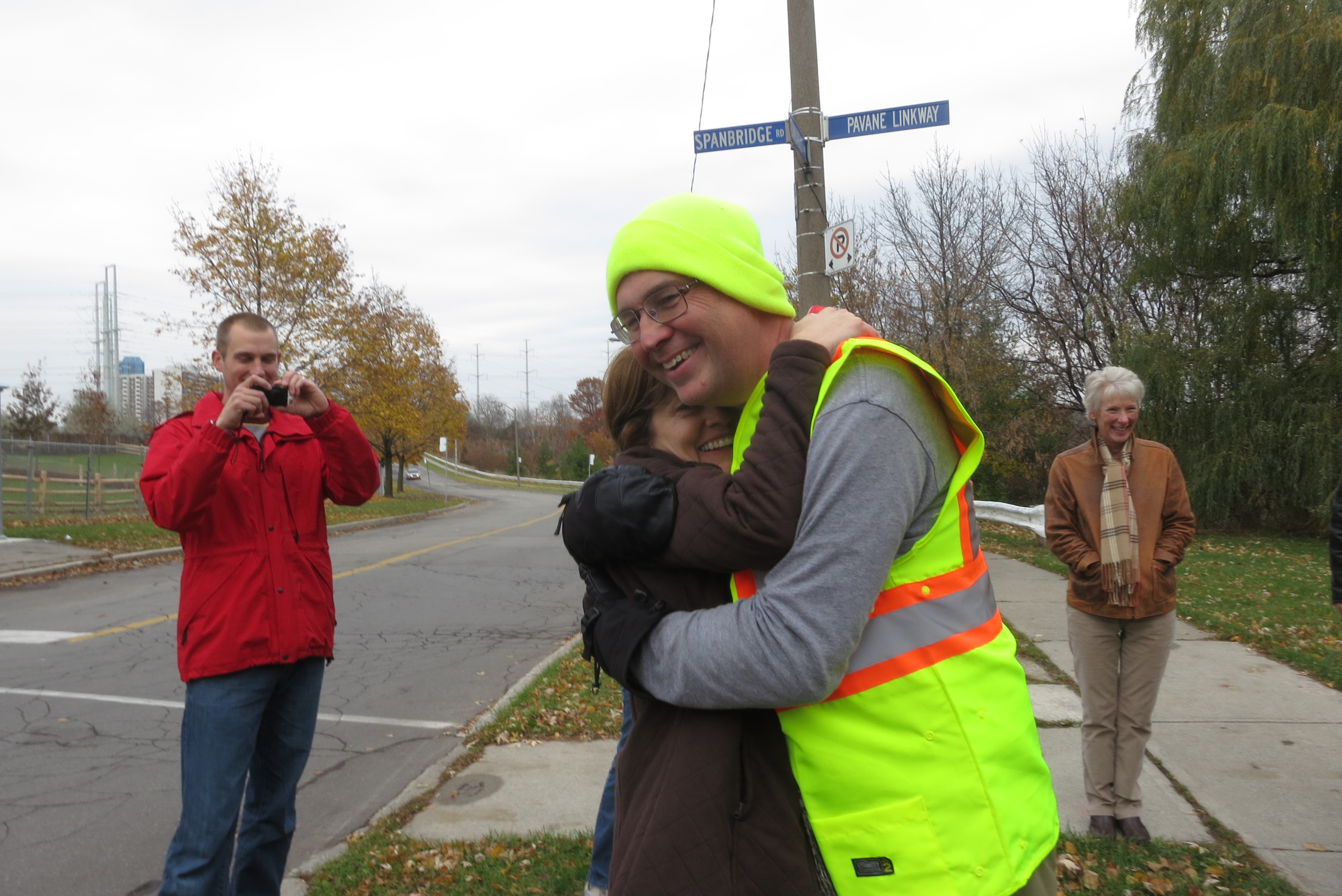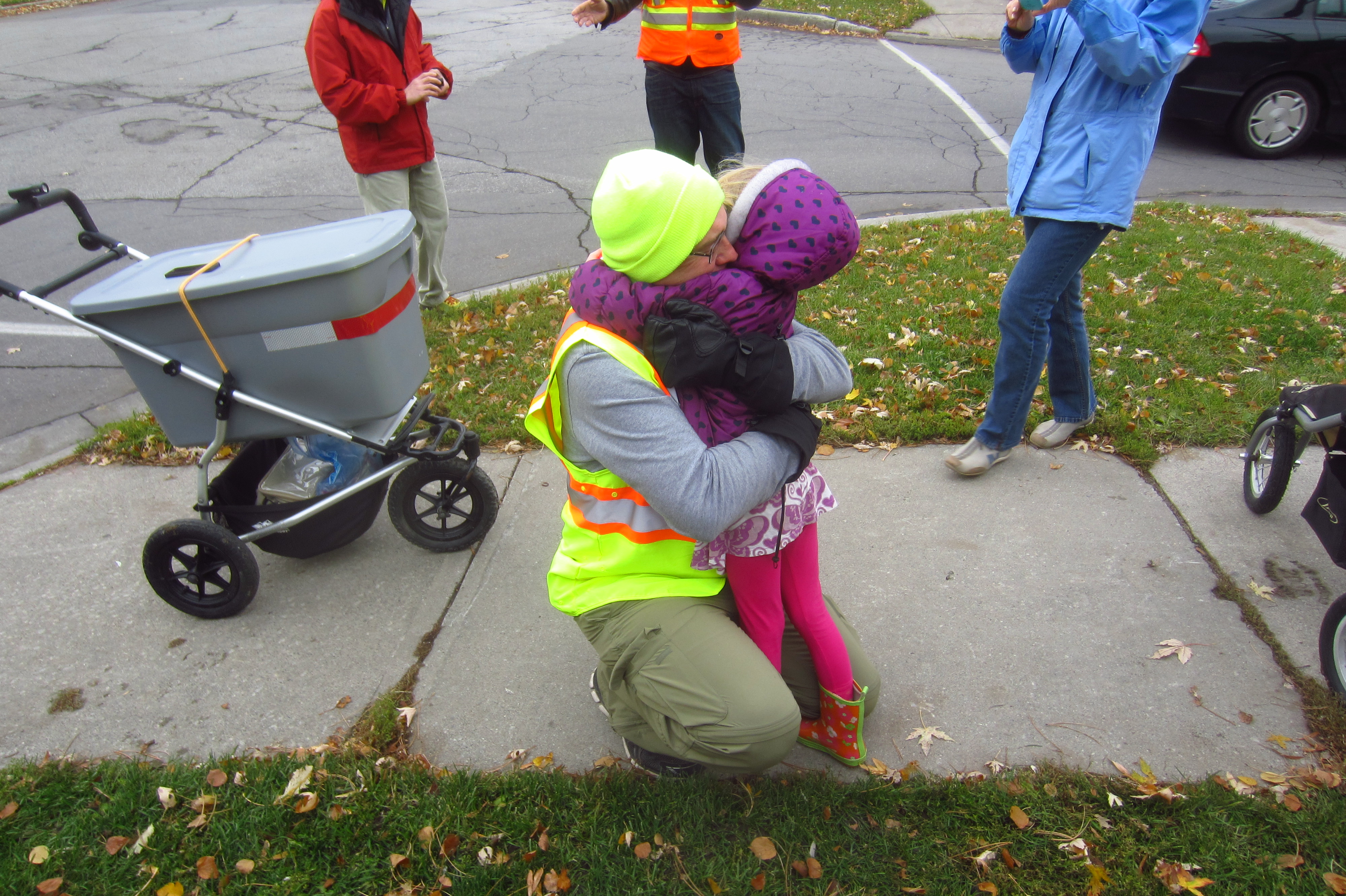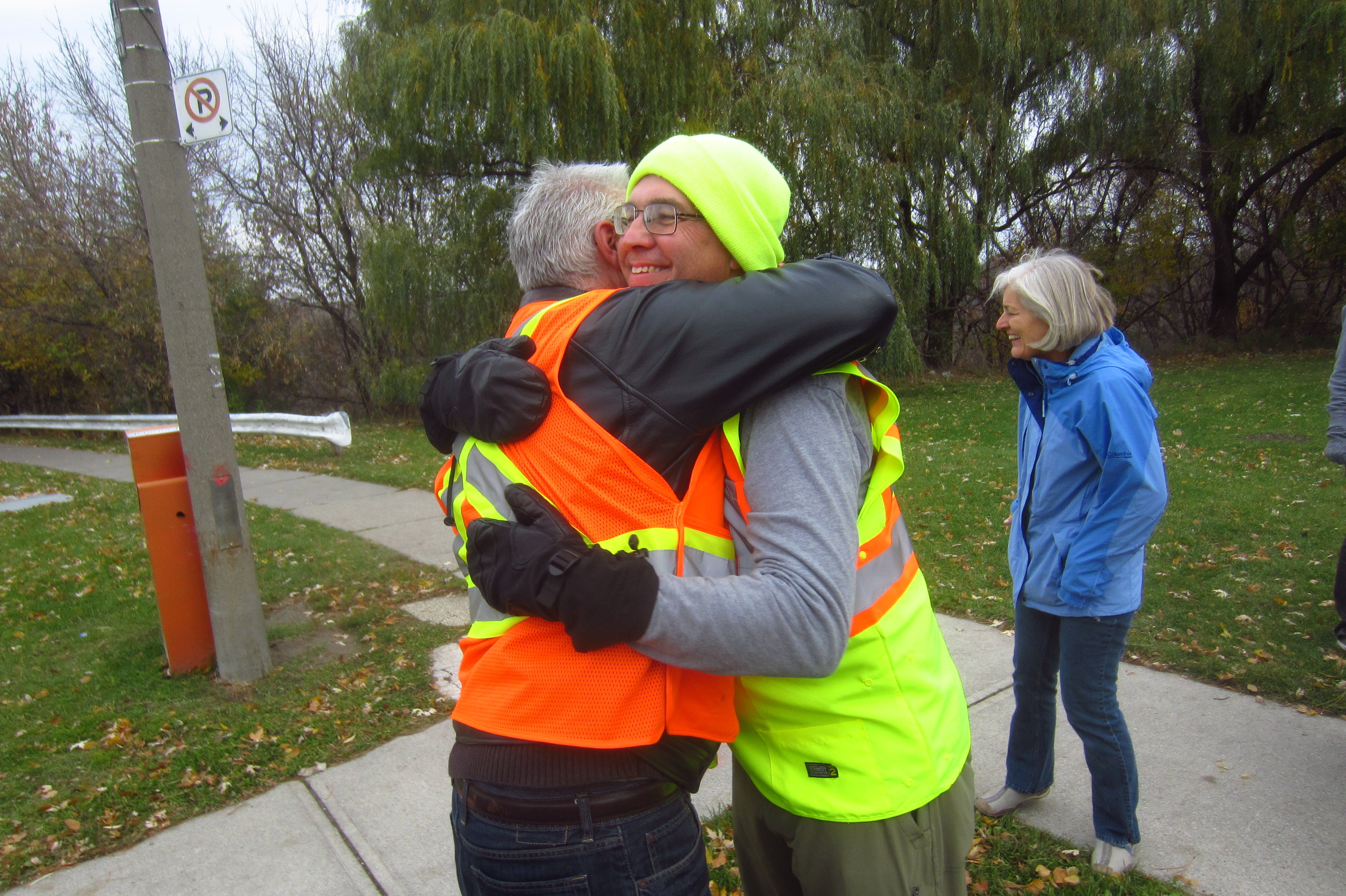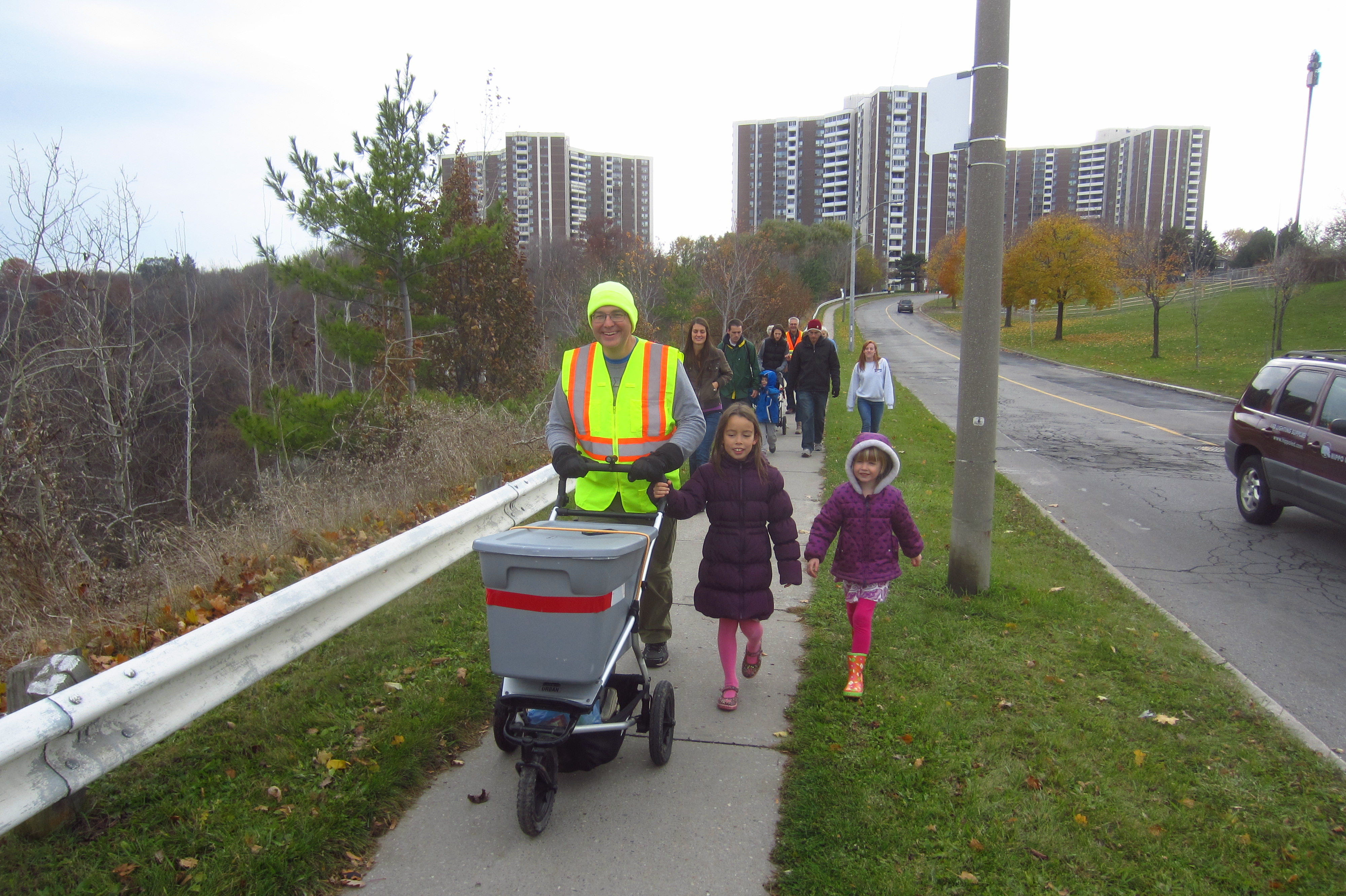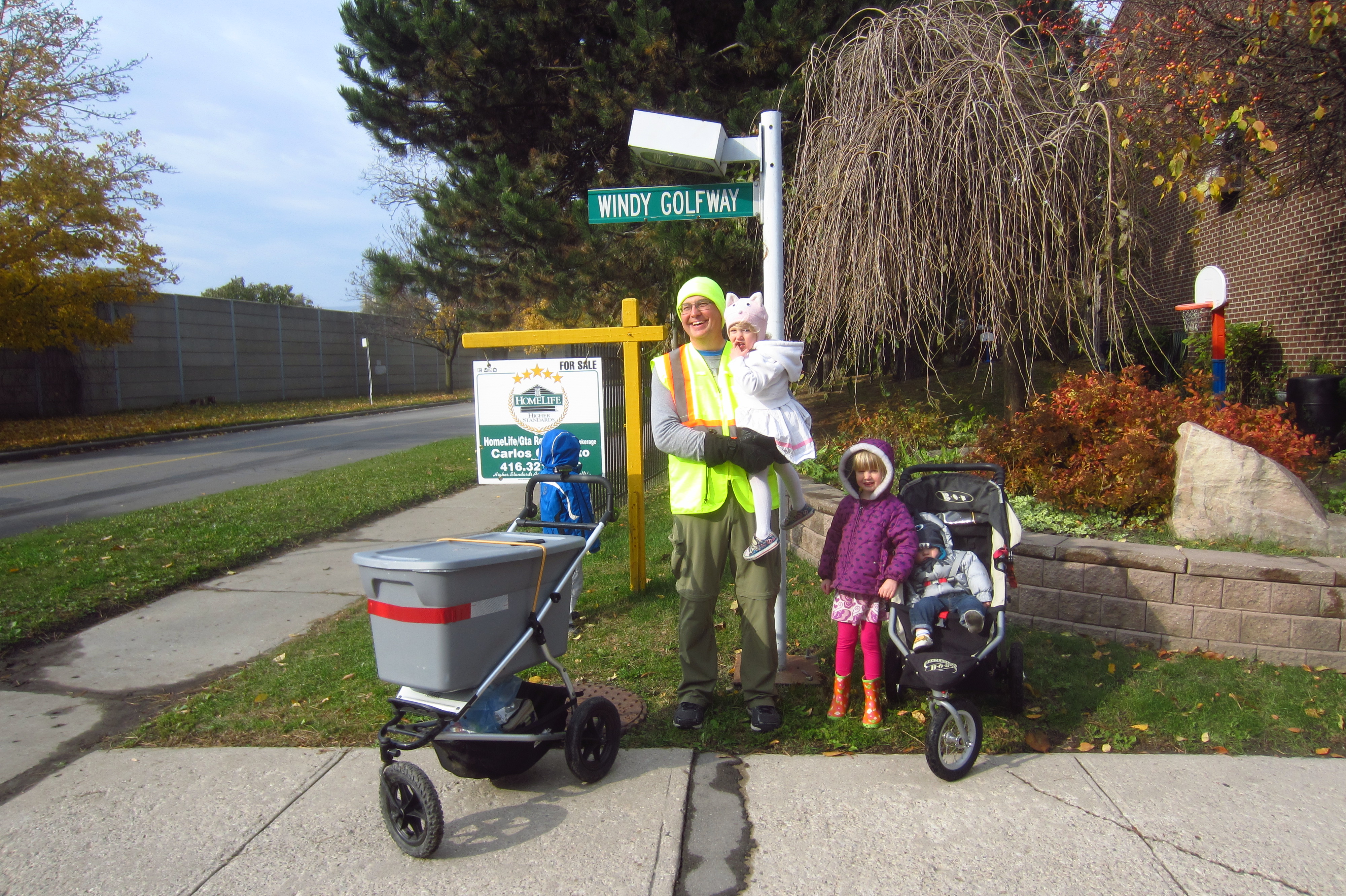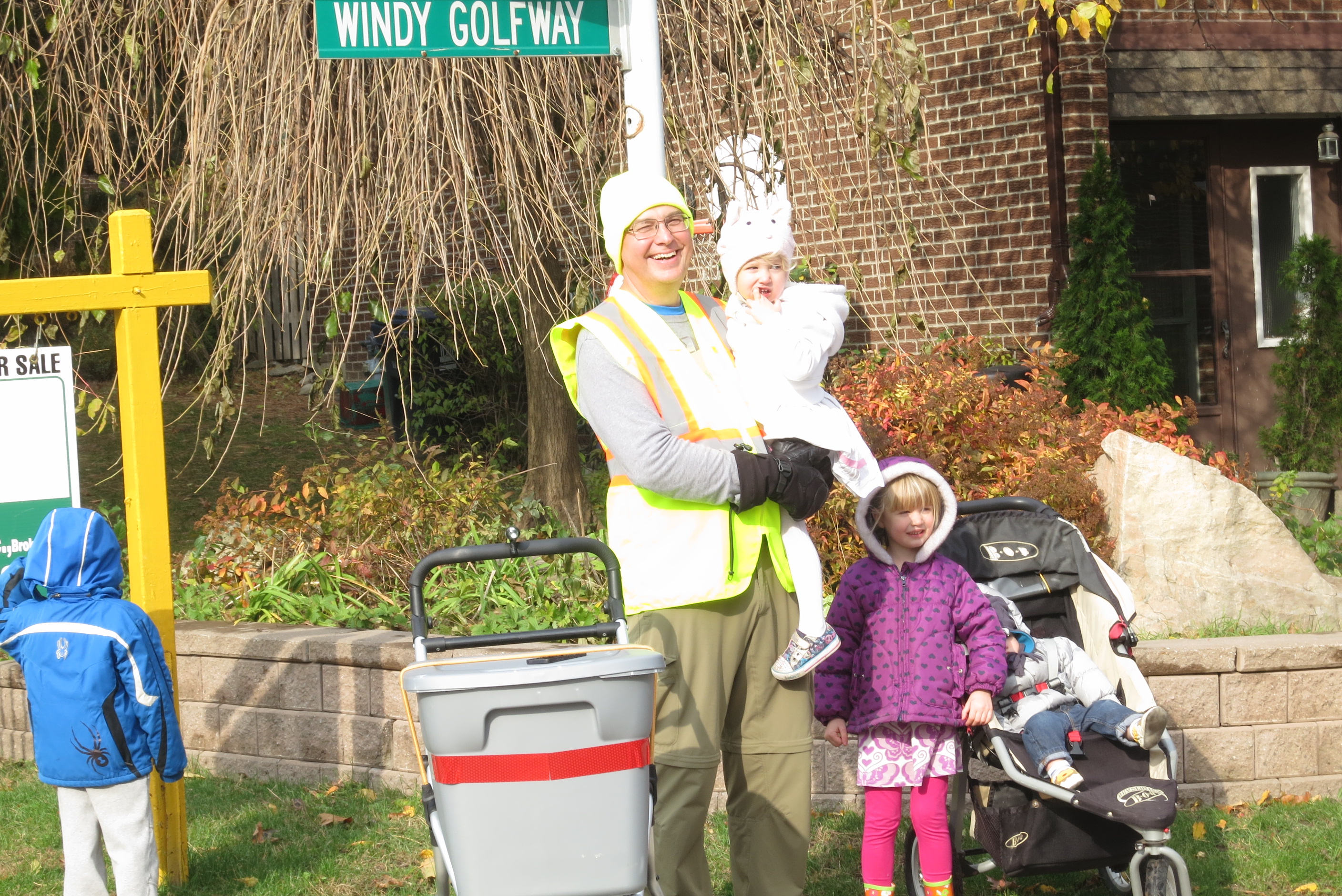 At this point I'm just overwhelmed that the adventure has come to an end. We are going to have a little celebration at Russell and Alison's house nearby, so I must go to that. But after processing it all a little I would like to write one more post in the next day or two, so please come back then to hear a few final thoughts.