I had a great breakfast with Don and Kathy this morning, including french toast with real maple syrup (Don and Kathy will be tapping their own trees this winter). Don drove me back to yesterday's pickup spot and took a picture of me as I left; that had been requested by the reporter yesterday.
It was just a few minutes into the center of Avon. Parking space management outside an ice cream shop: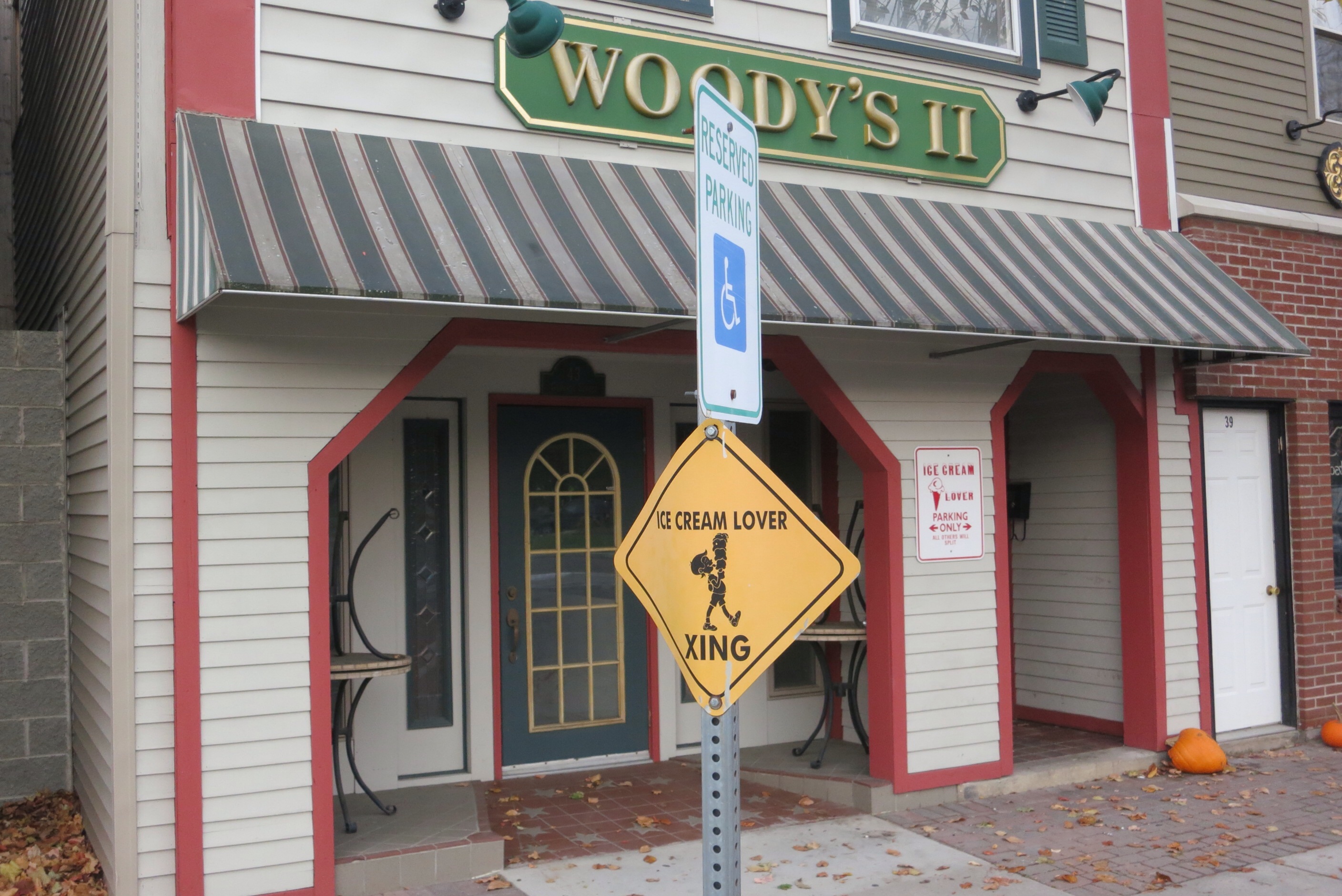 Here are some design ideas for my friend Paul: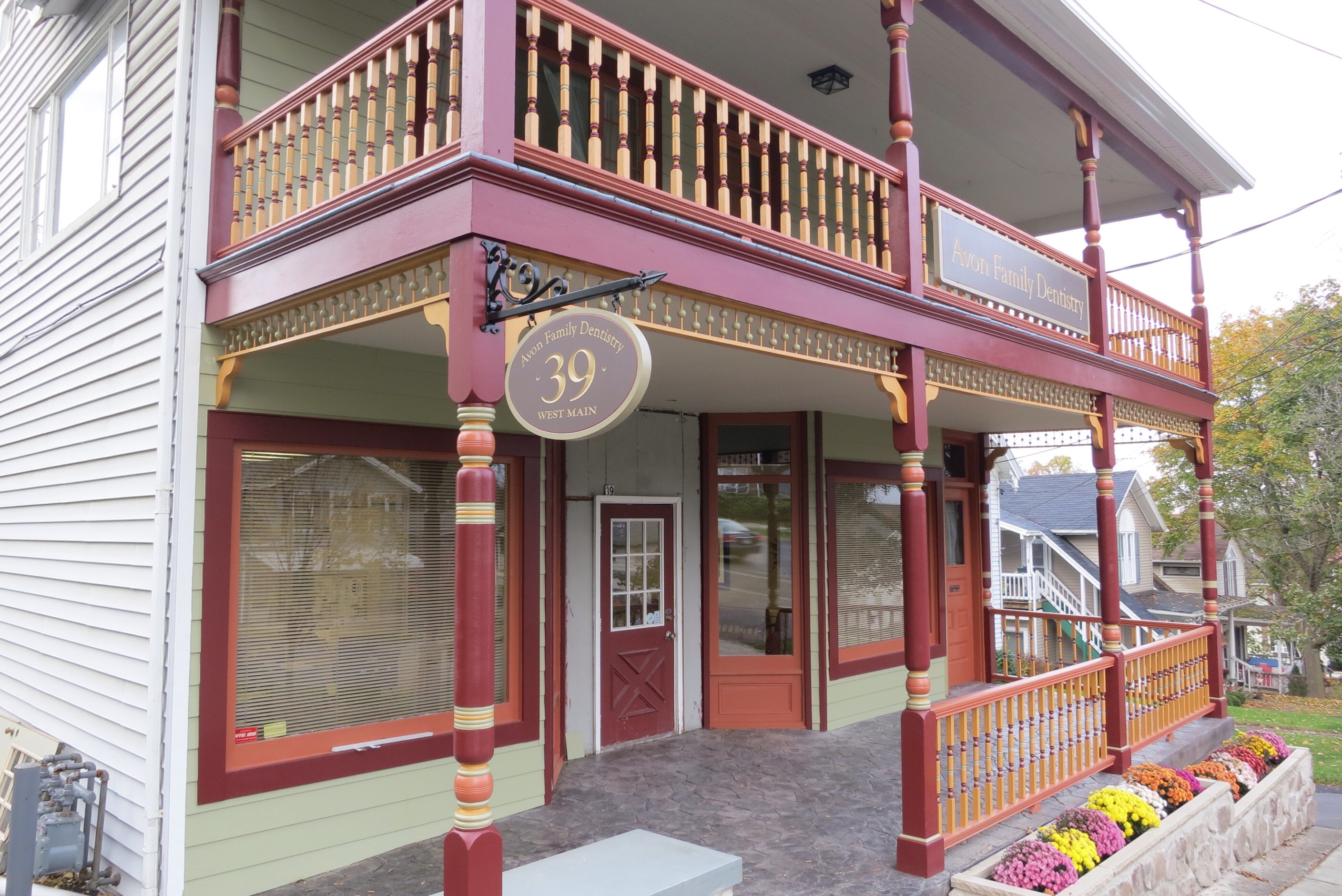 There were some pretty streets to look up as I walked through the town: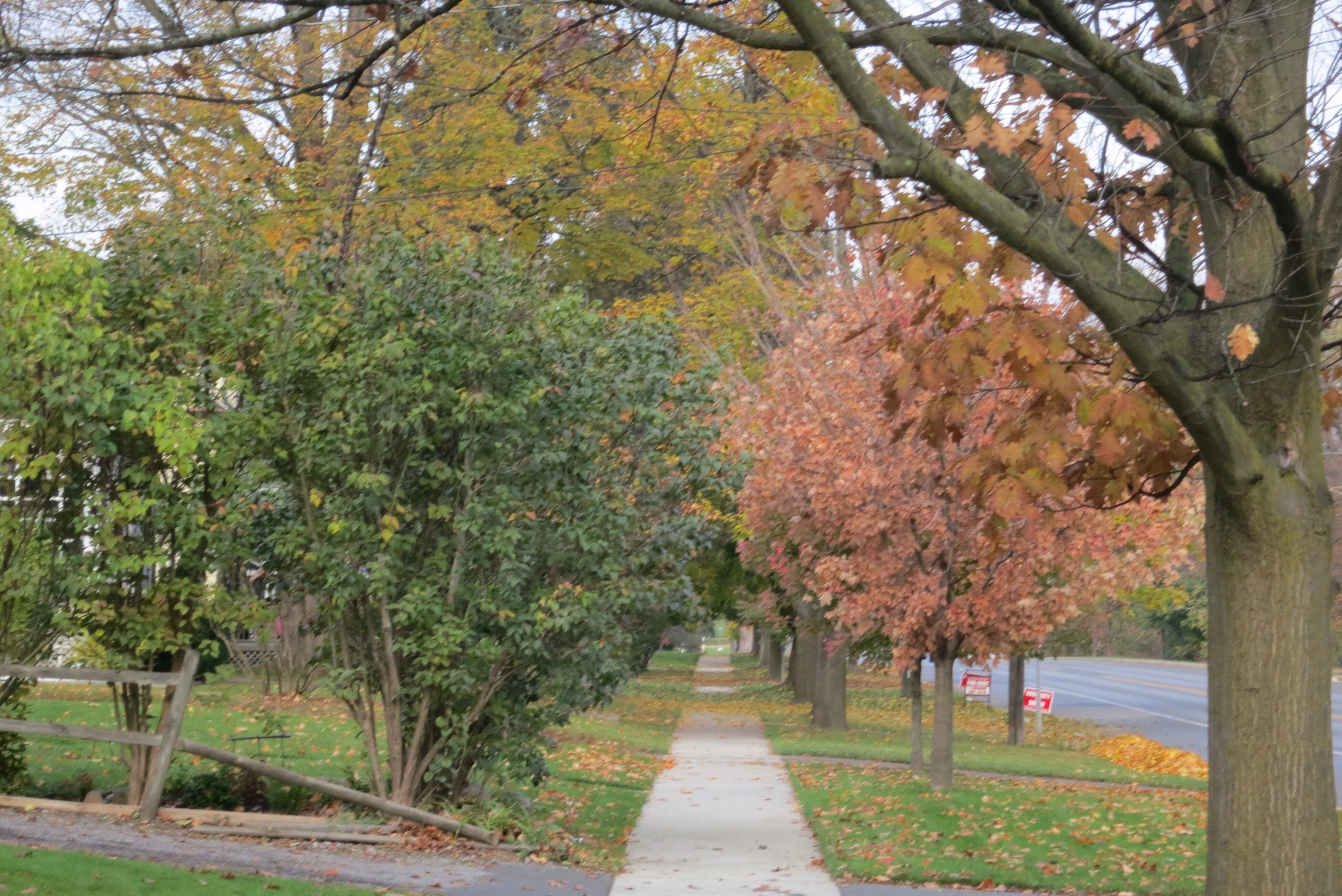 This is the greenish Genesee River, seen from both sides of the bridge: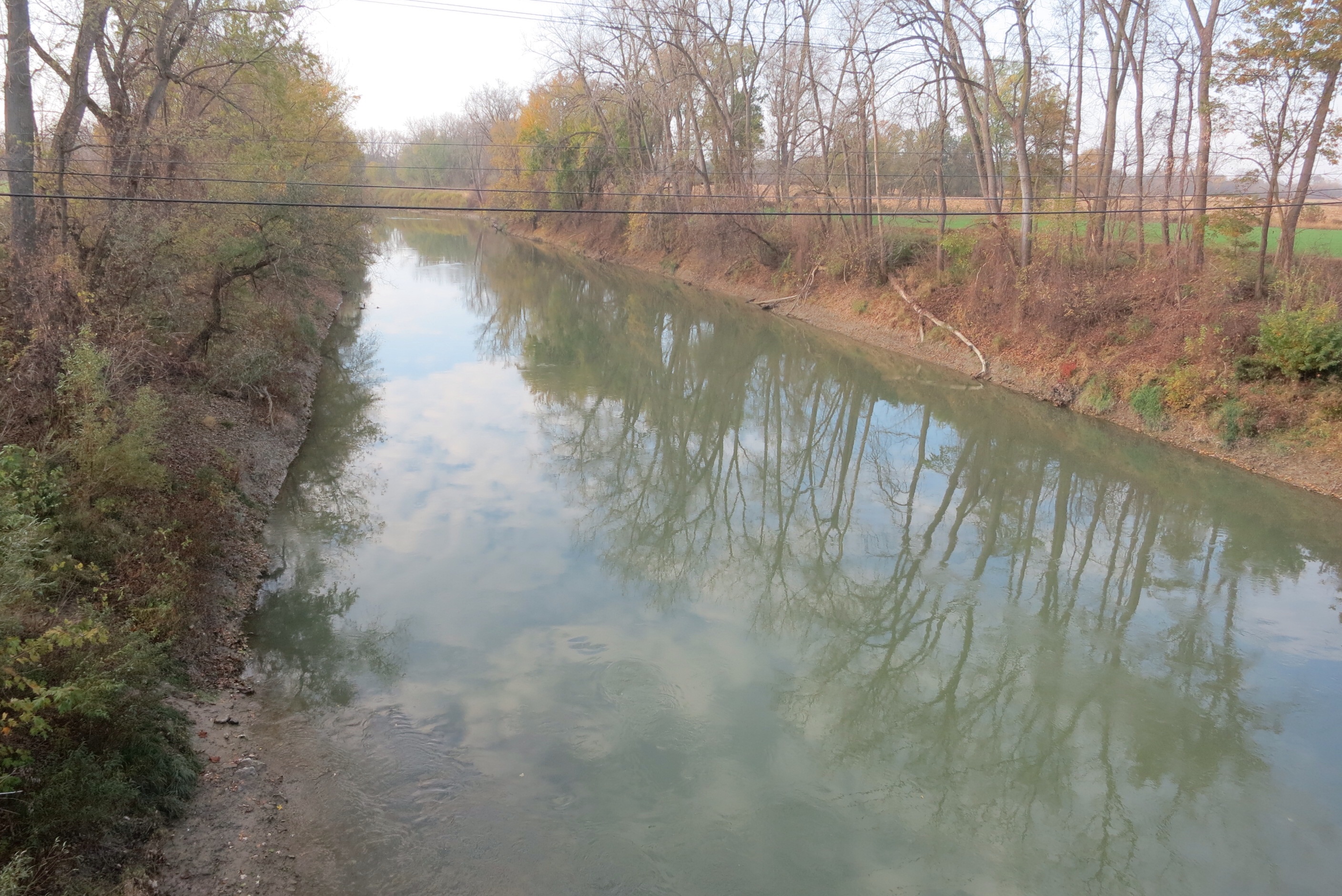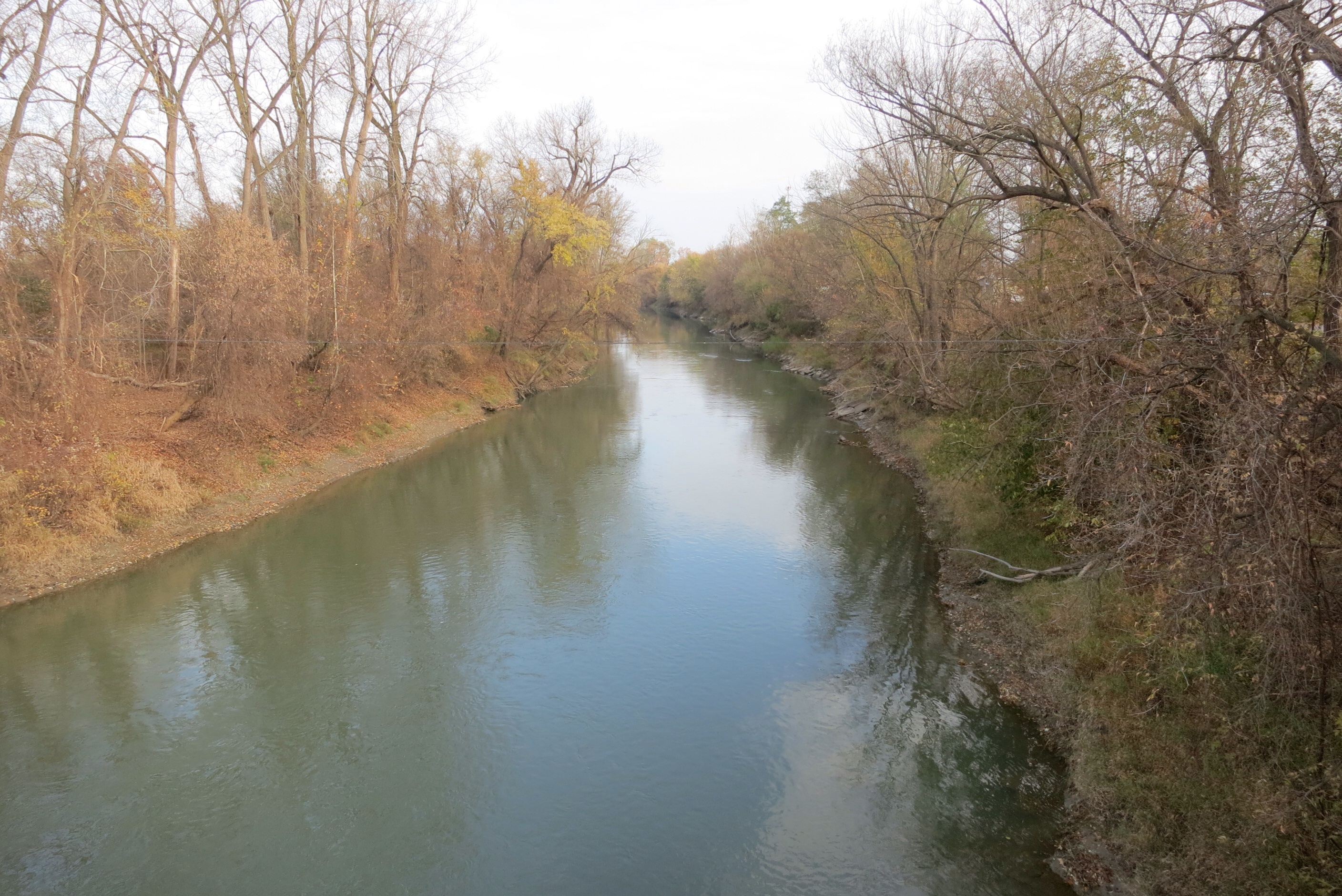 Not too far outside the town I finally came to the place where 20 splits off from 5; I will continue to be on 5 for quite a while: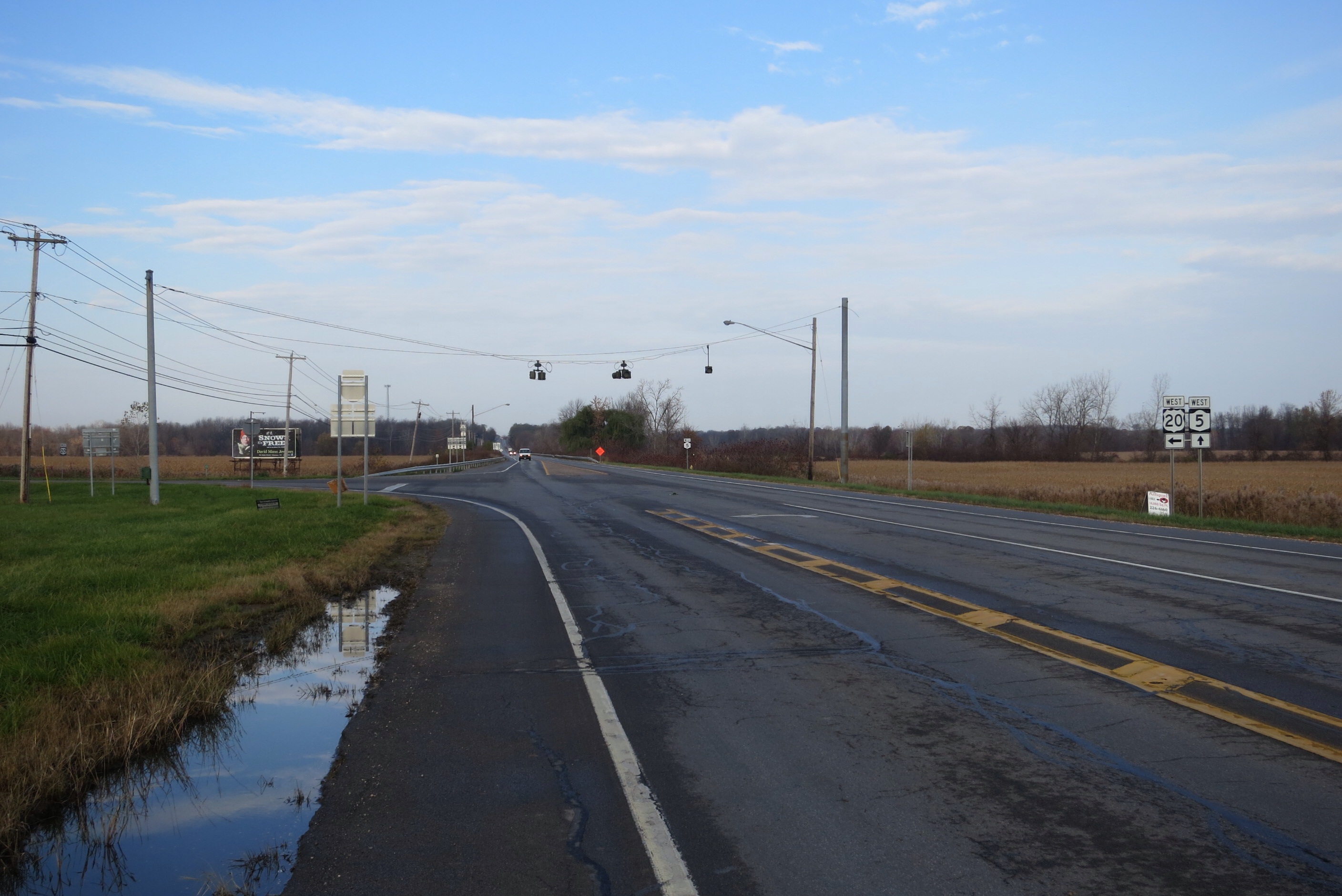 This barn probably leaks: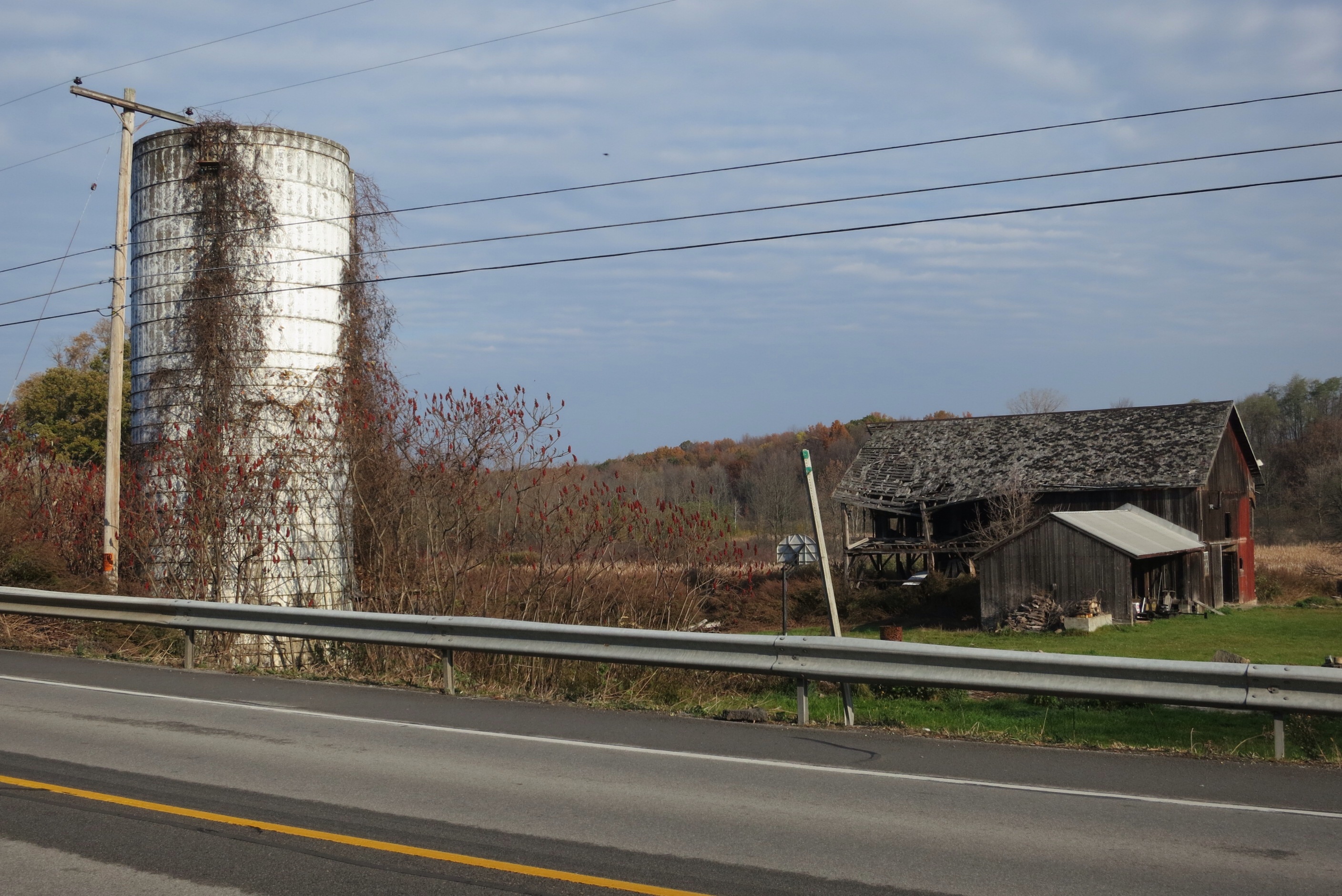 So 5 gets really straight and really flat and the scenery was pretty constant. Here is an early picture of 5 that still has some curving in it but the scenery is pretty typical: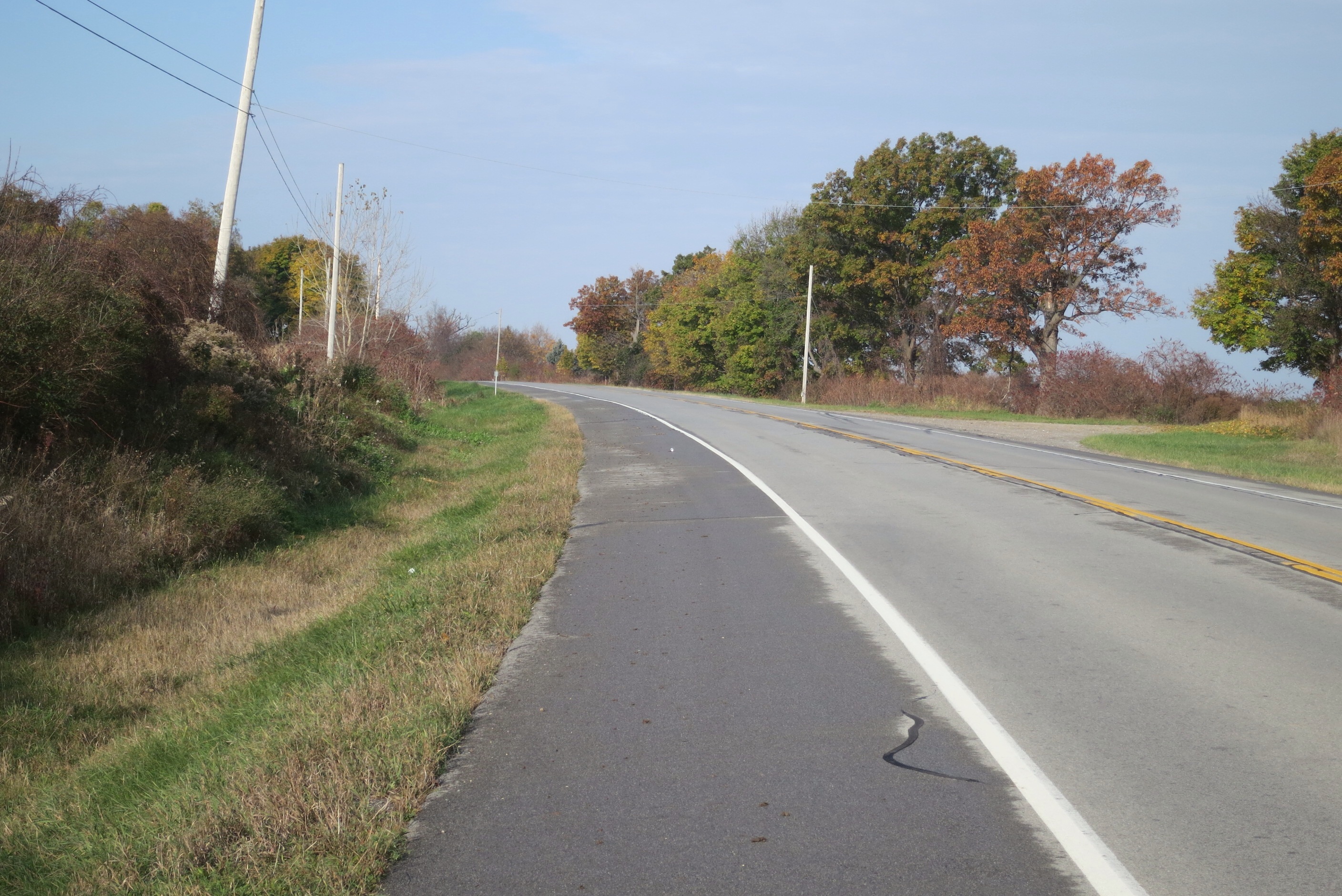 I continued to pass by dry corn fields: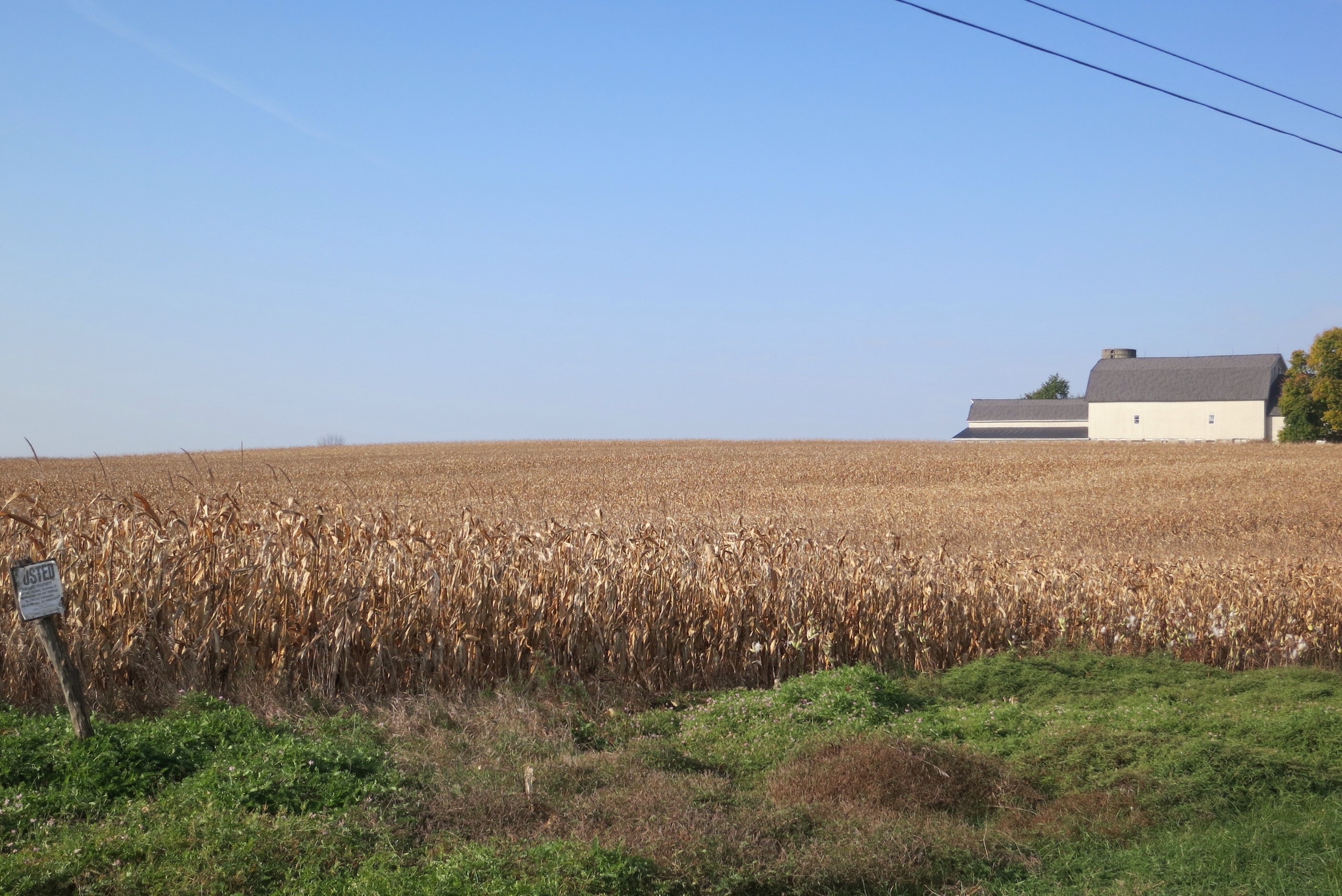 Occasionally there were some fine houses, with clusters of colorful trees around them: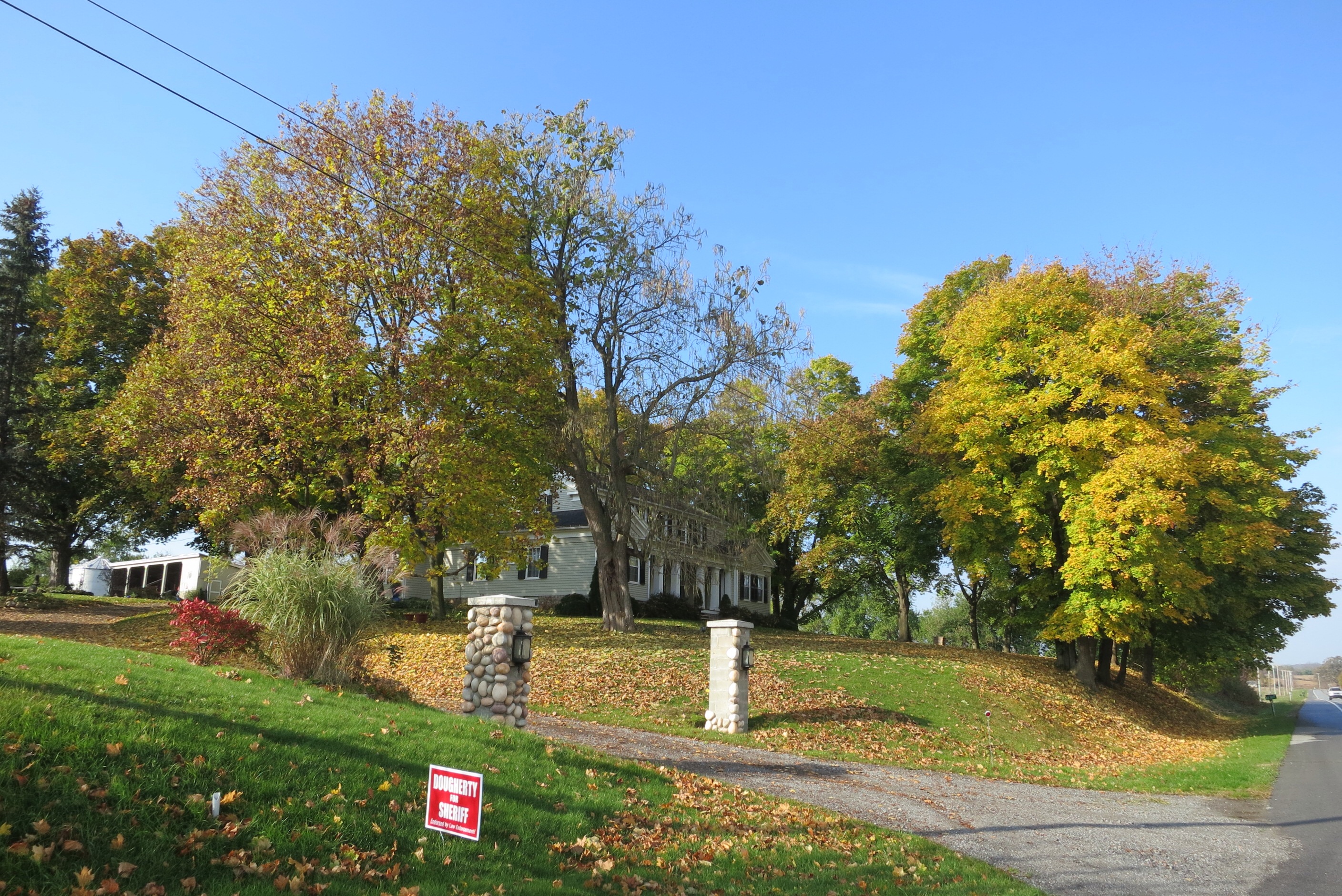 Here is an odd, little war memorial. The war in question is appropriate for my final destination: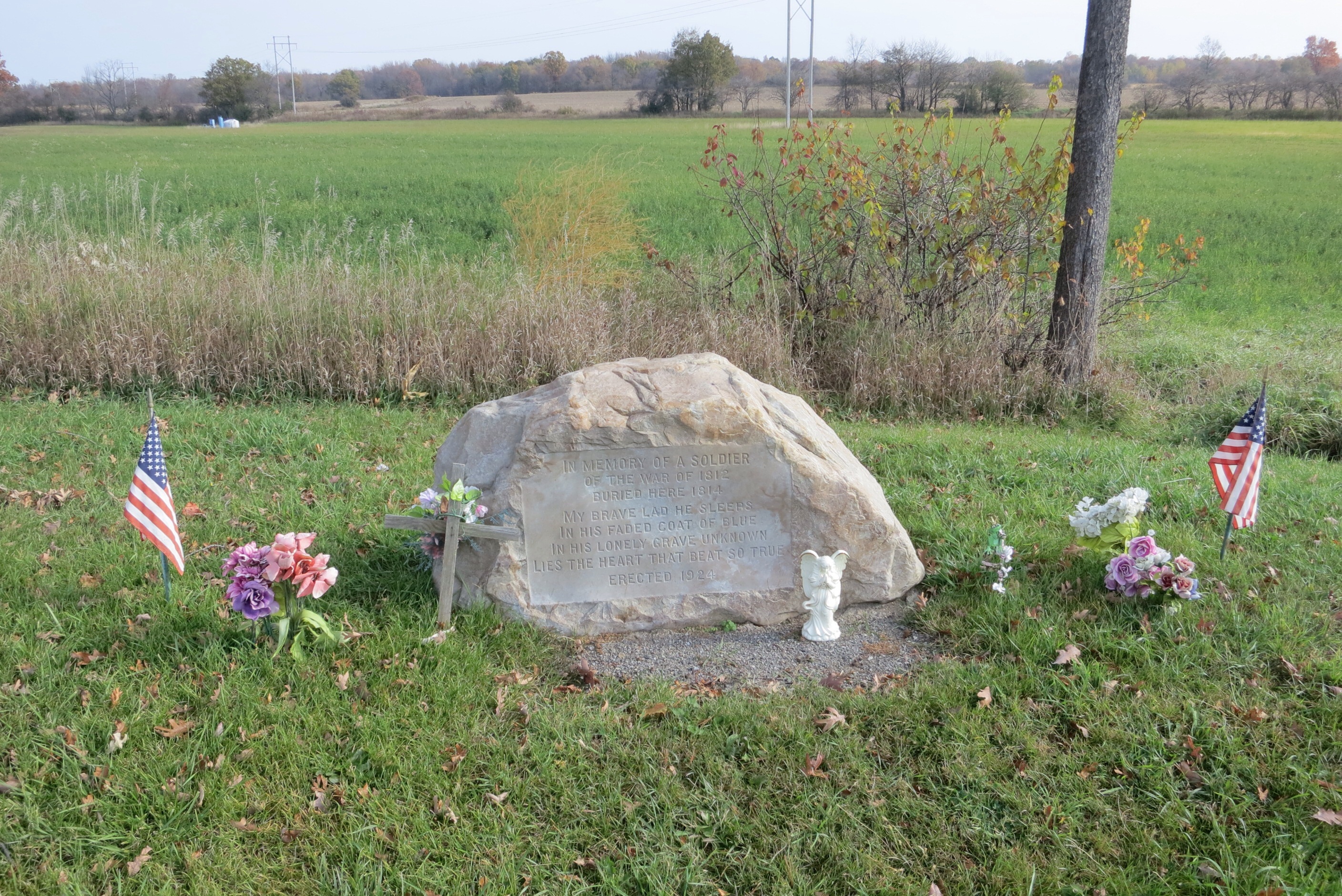 I saw lots of corn and soy bean dryers; here is a particularly fine example: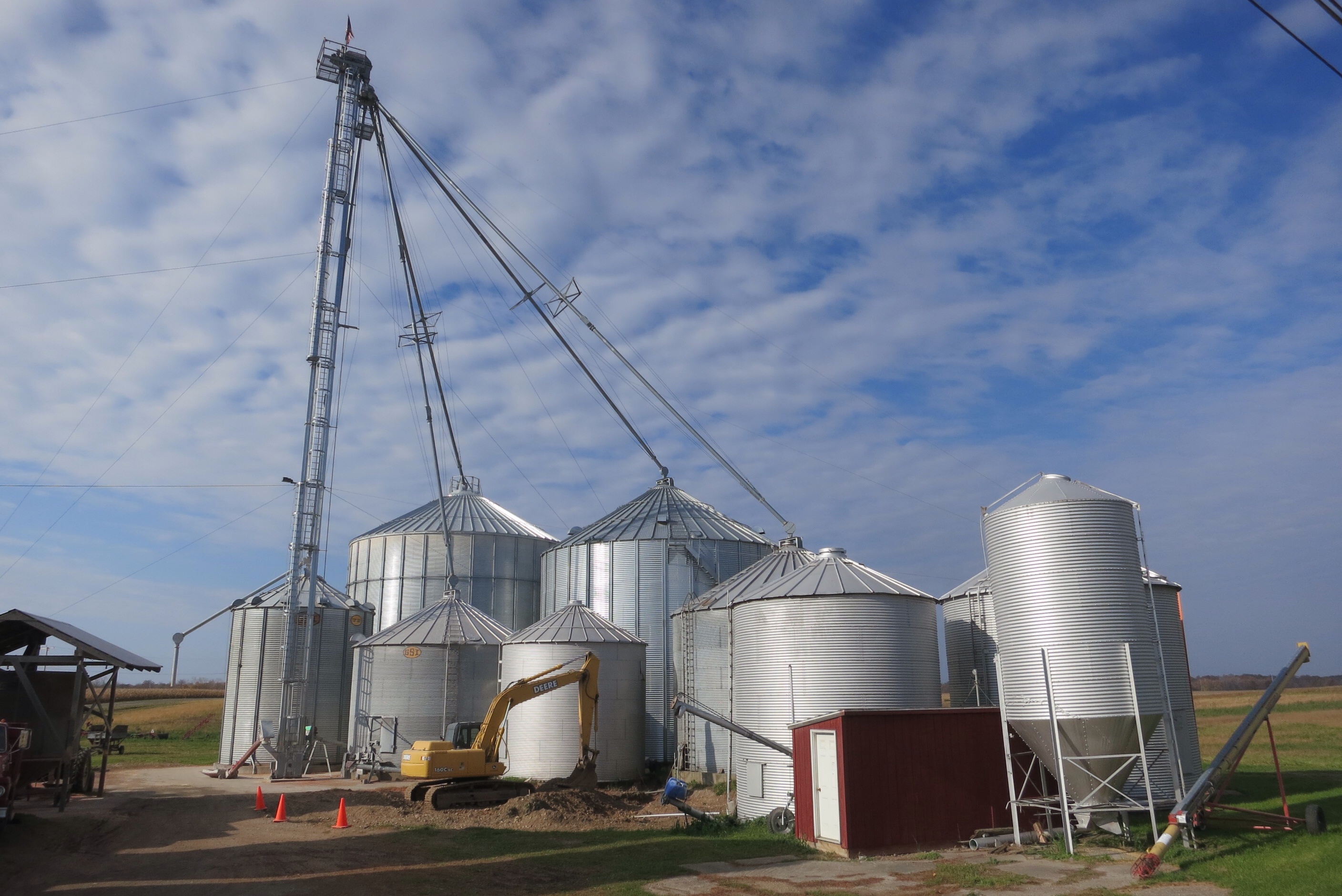 Highway 5 heads northwest for a little while to the pretty town of Caledonia: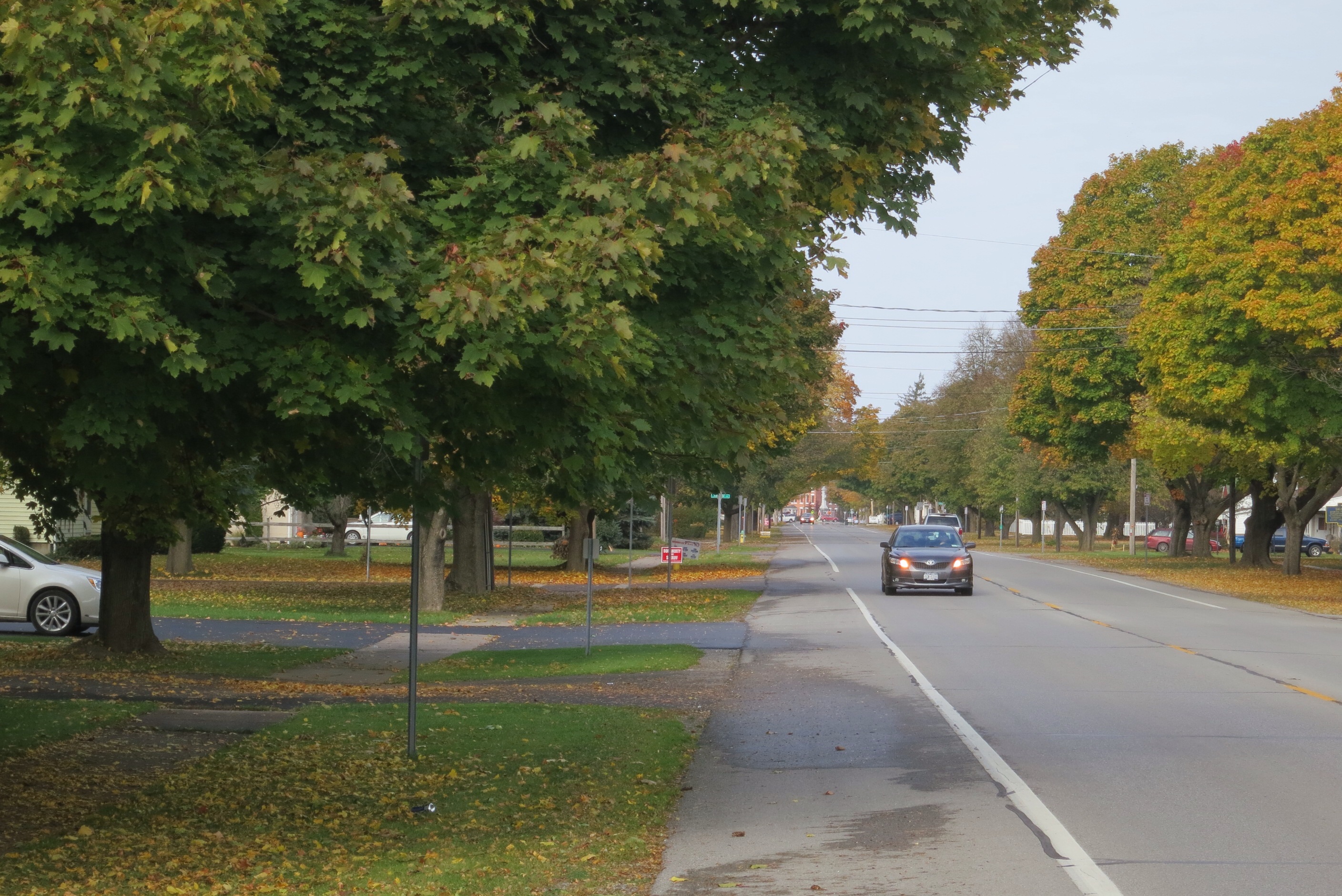 which had a sidewalk — yay!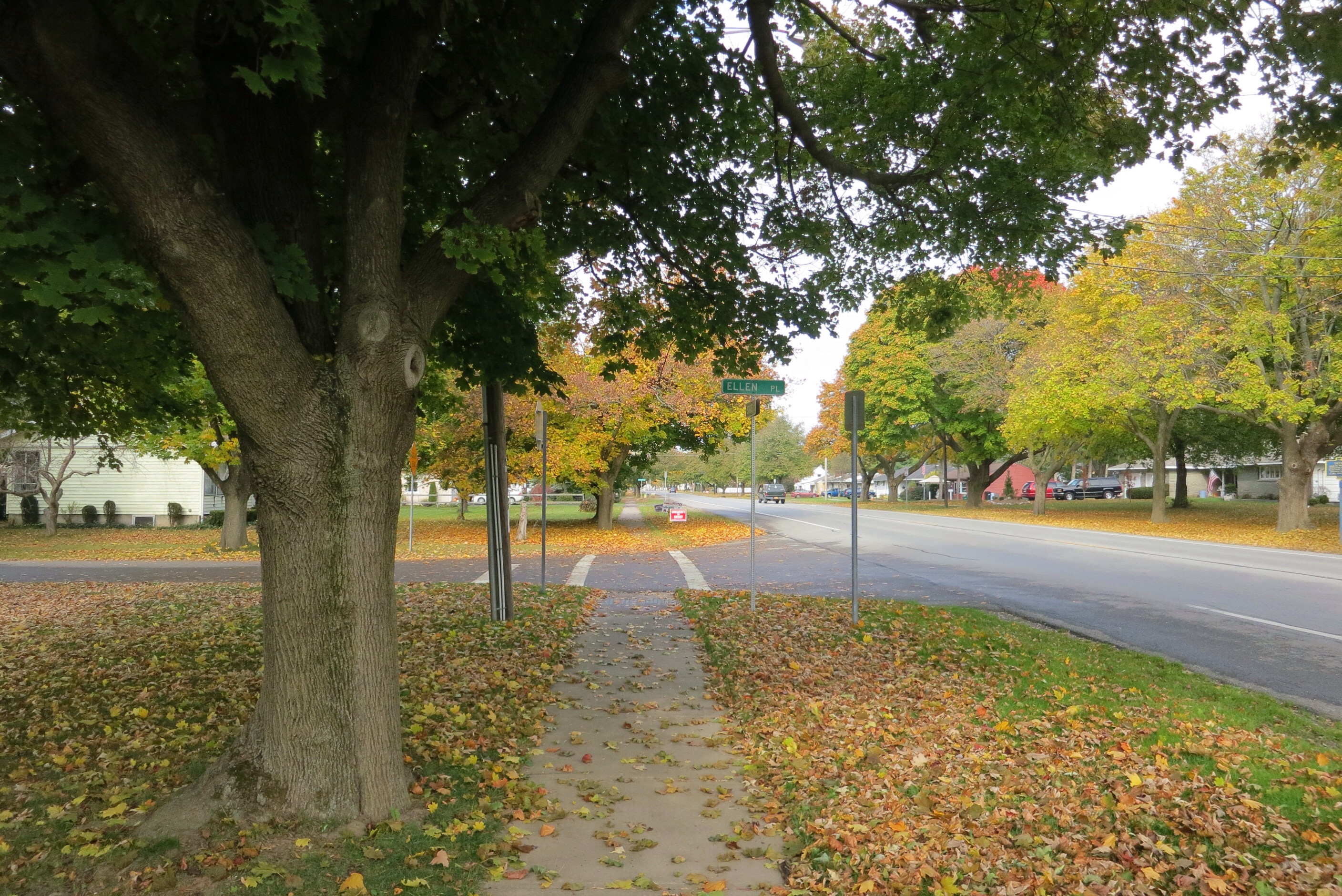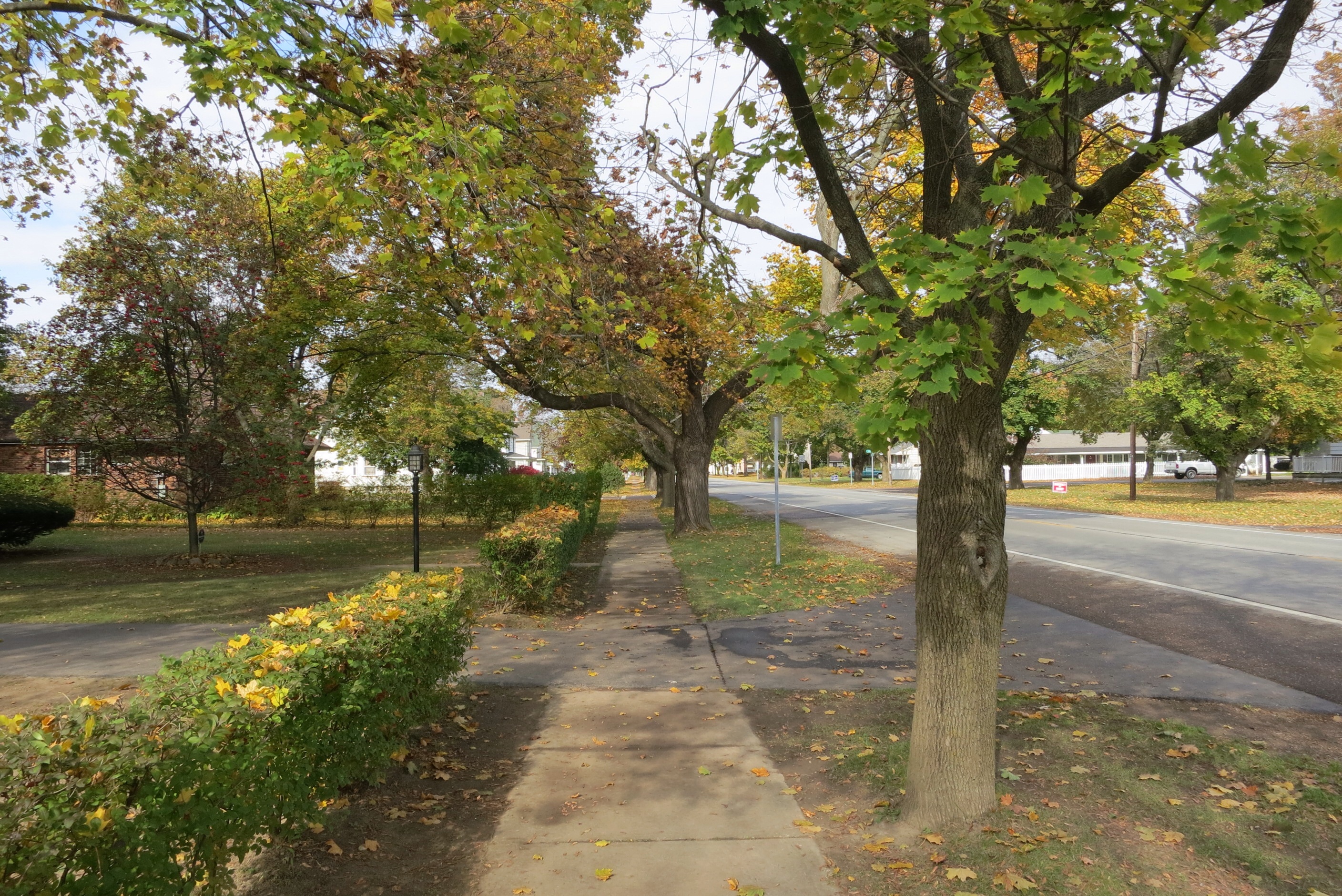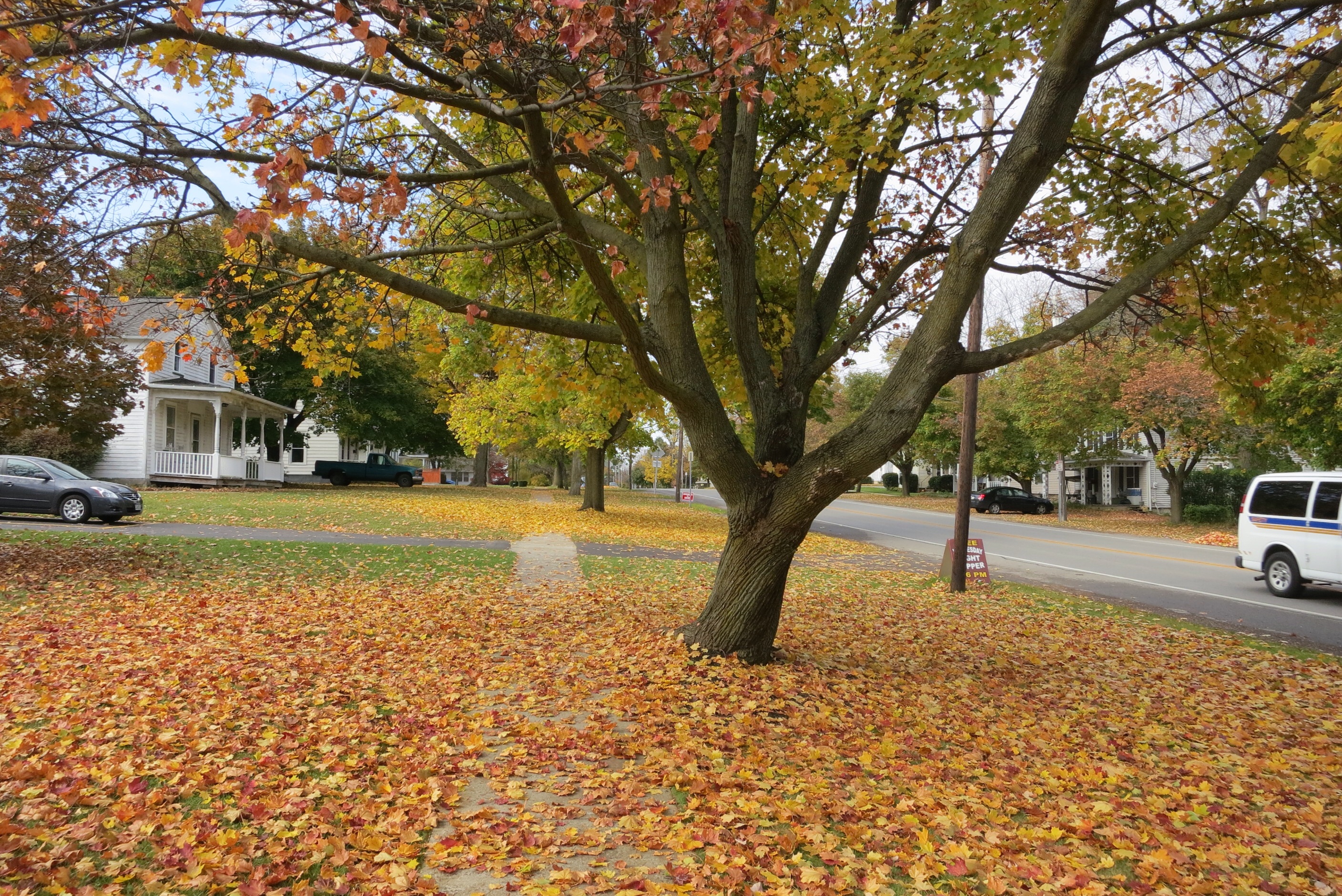 The highway then turns due west and gets really flat and really straight. At one point I passed this deer that appeared to be napping: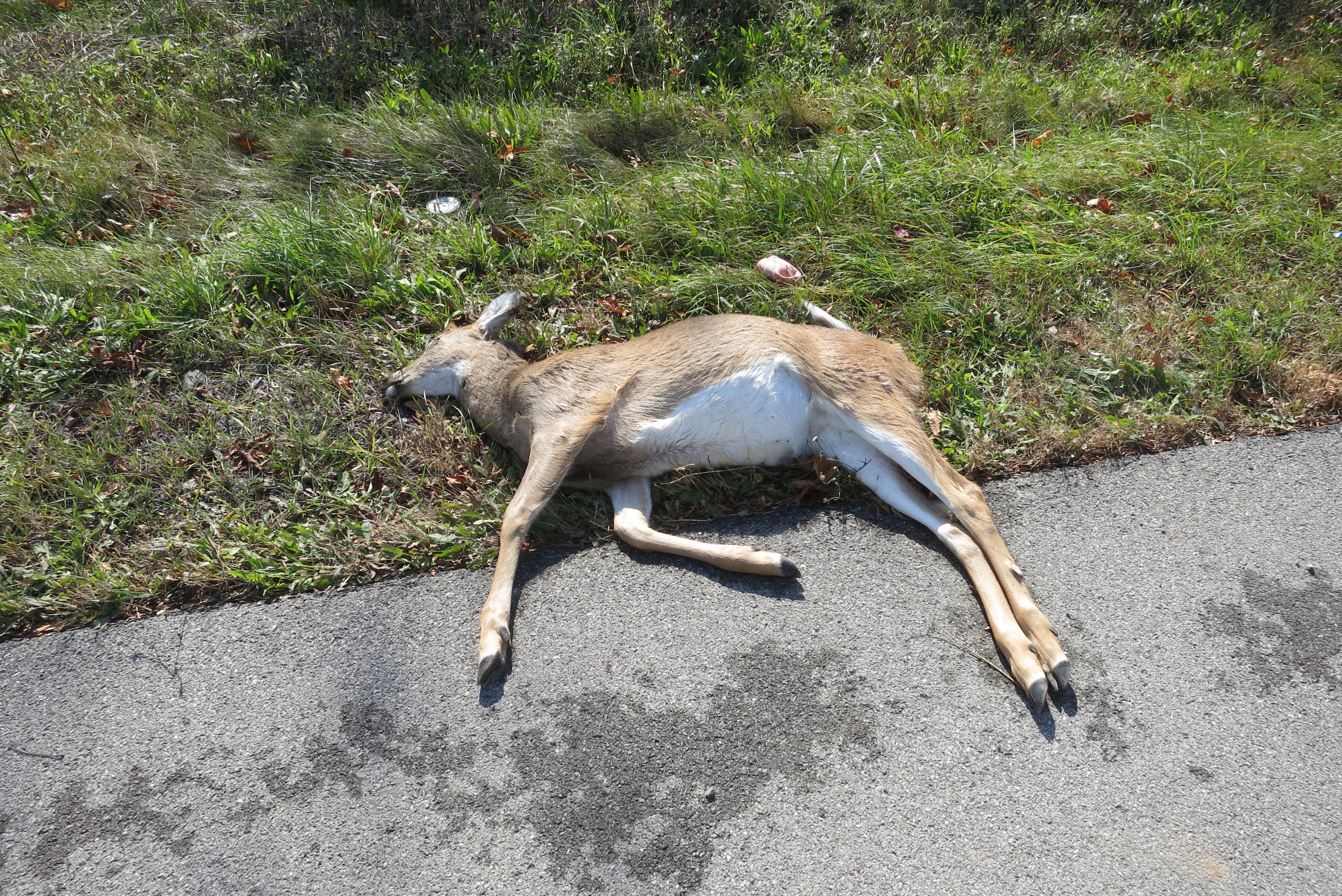 Nice house with some interesting flags: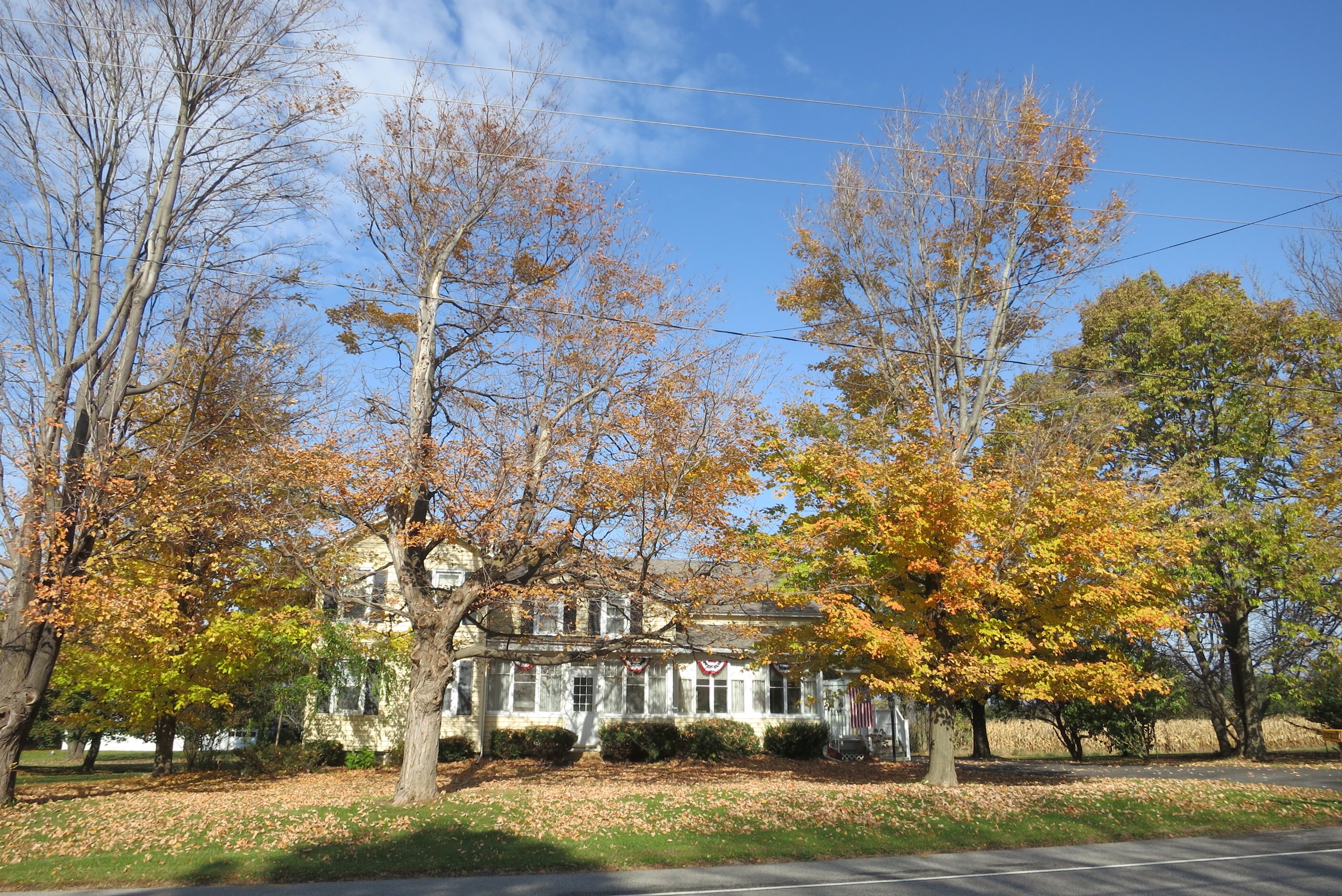 First airport I've passed, I think: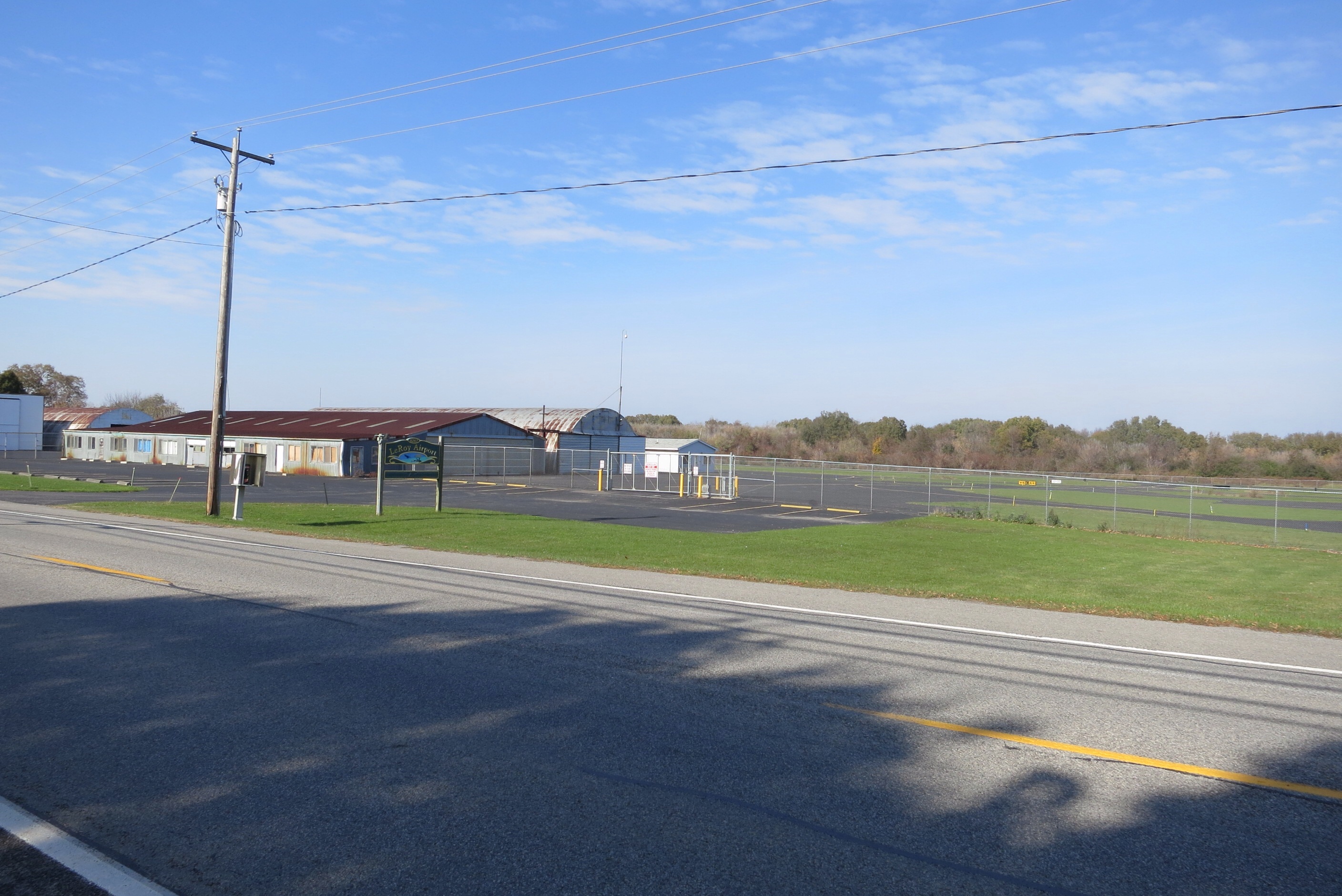 Vehicles for sale: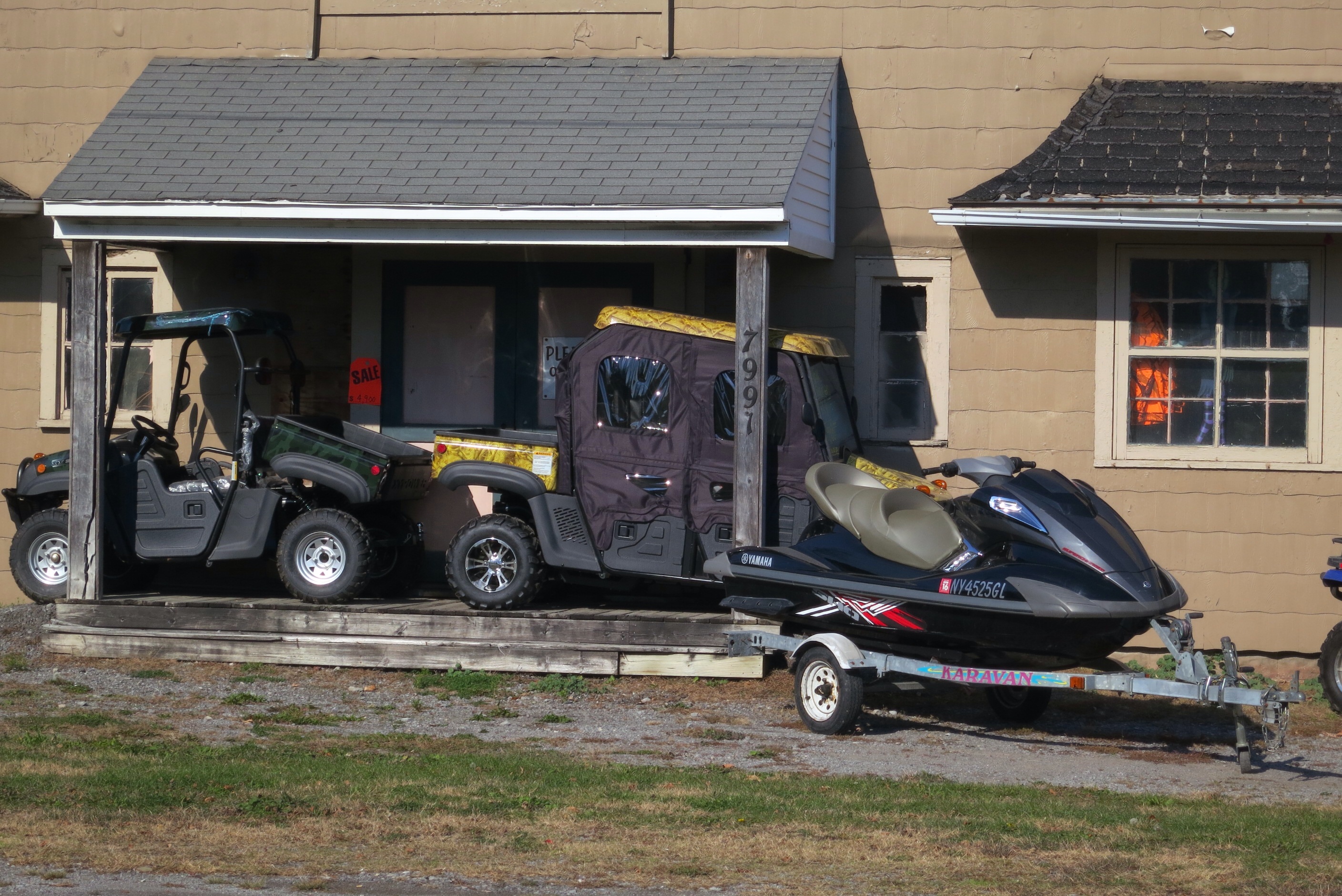 This fine house on the way into Leroy: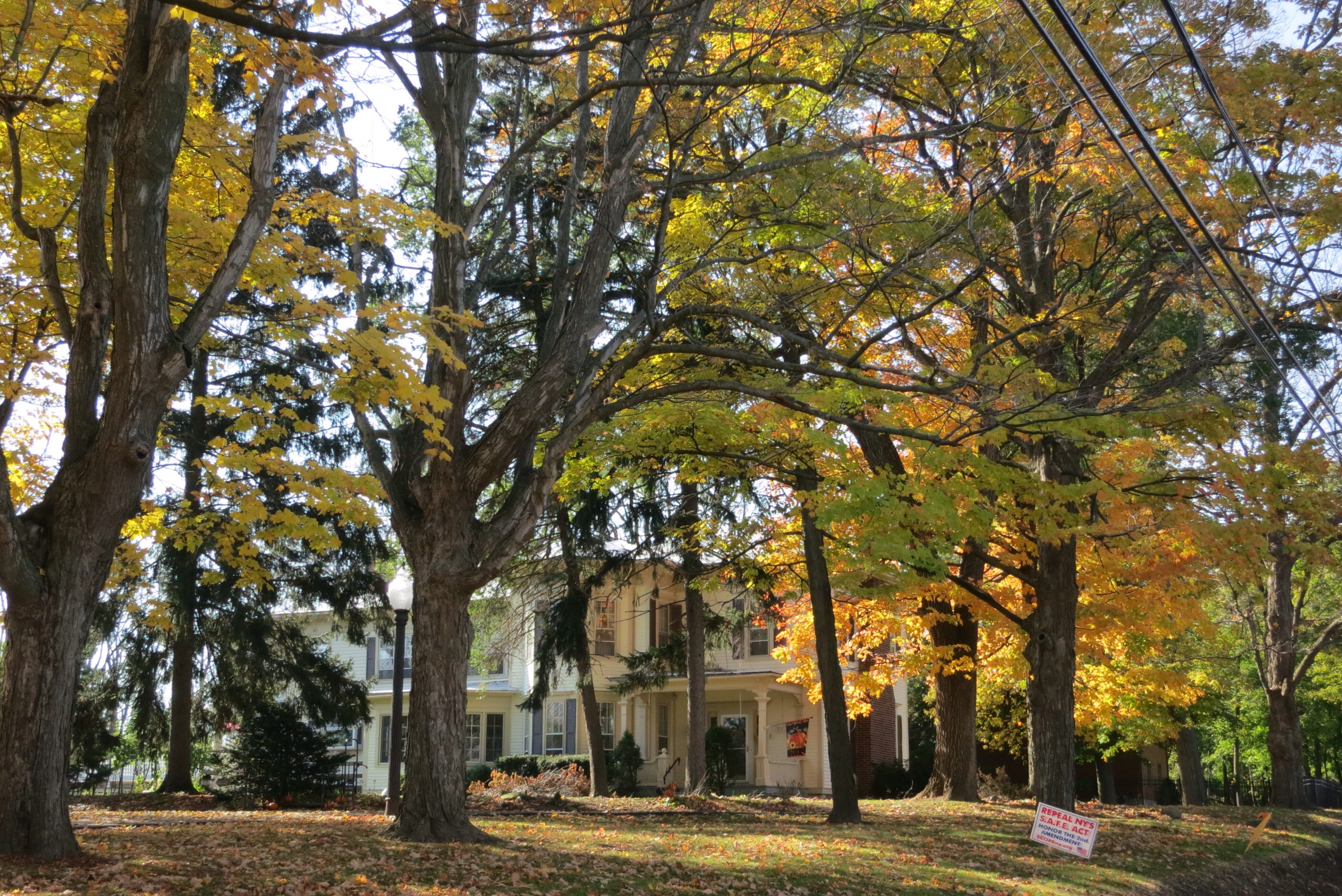 but then a difficult section of road — no shoulder and no sidewalks: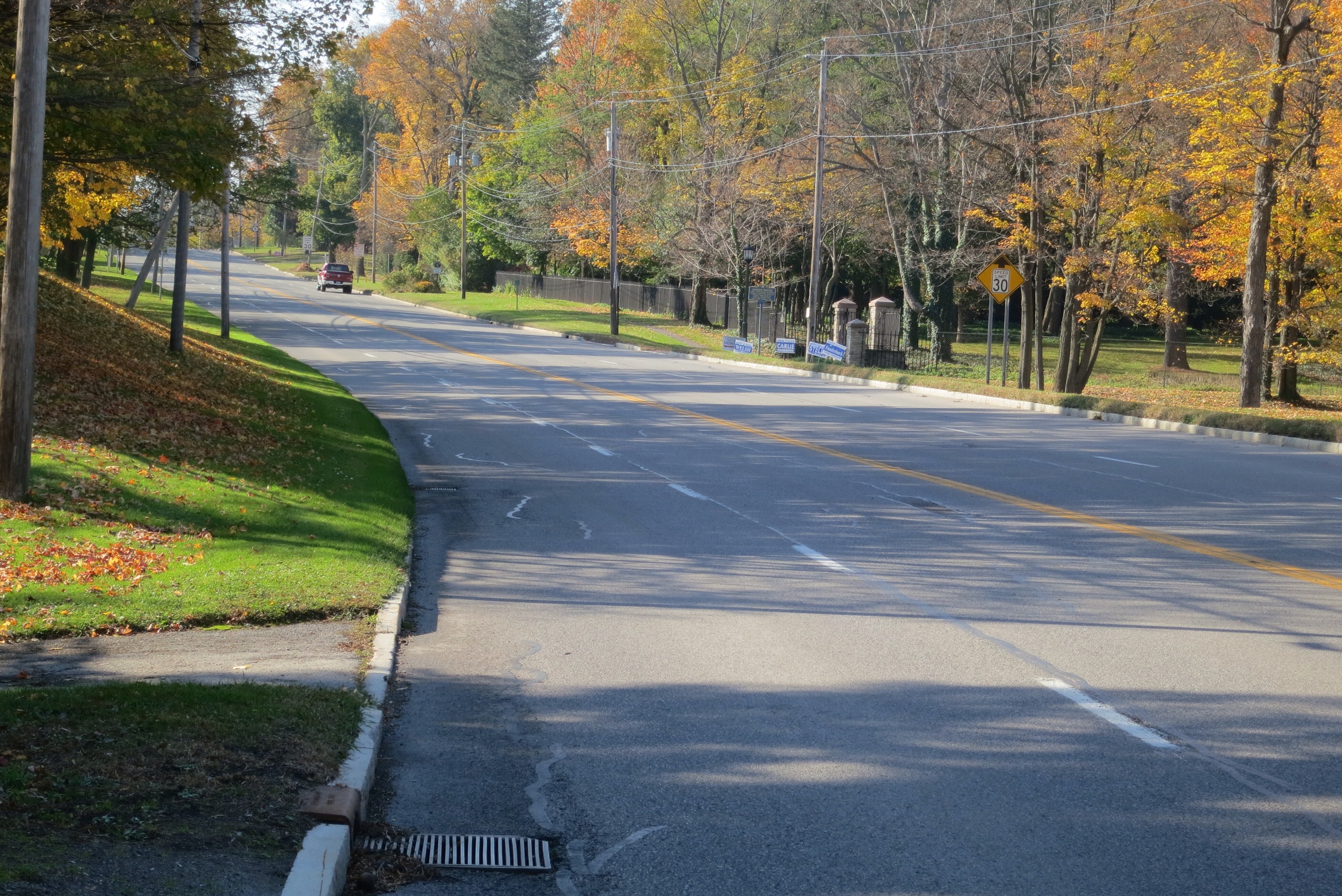 Finally, some sidewalk: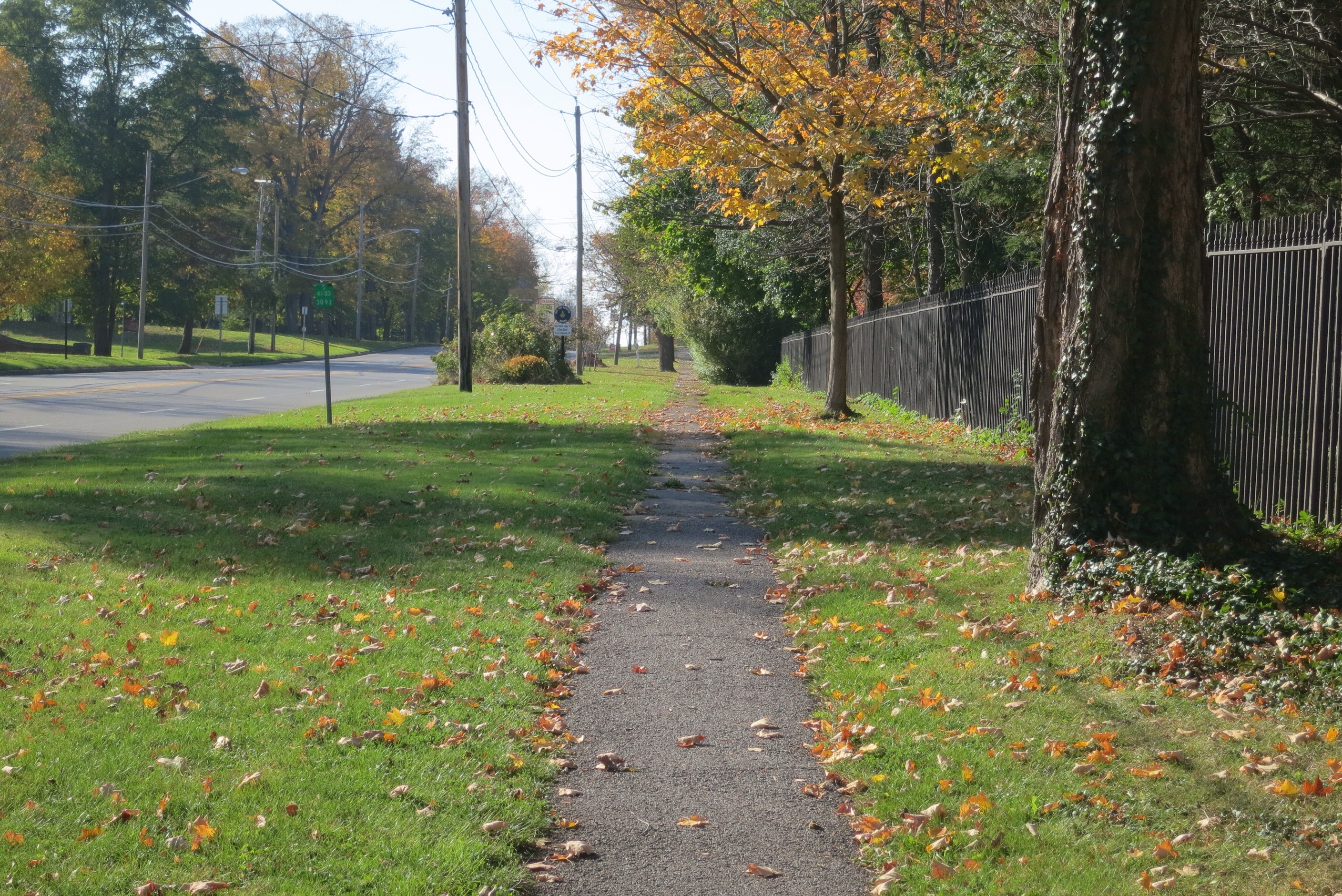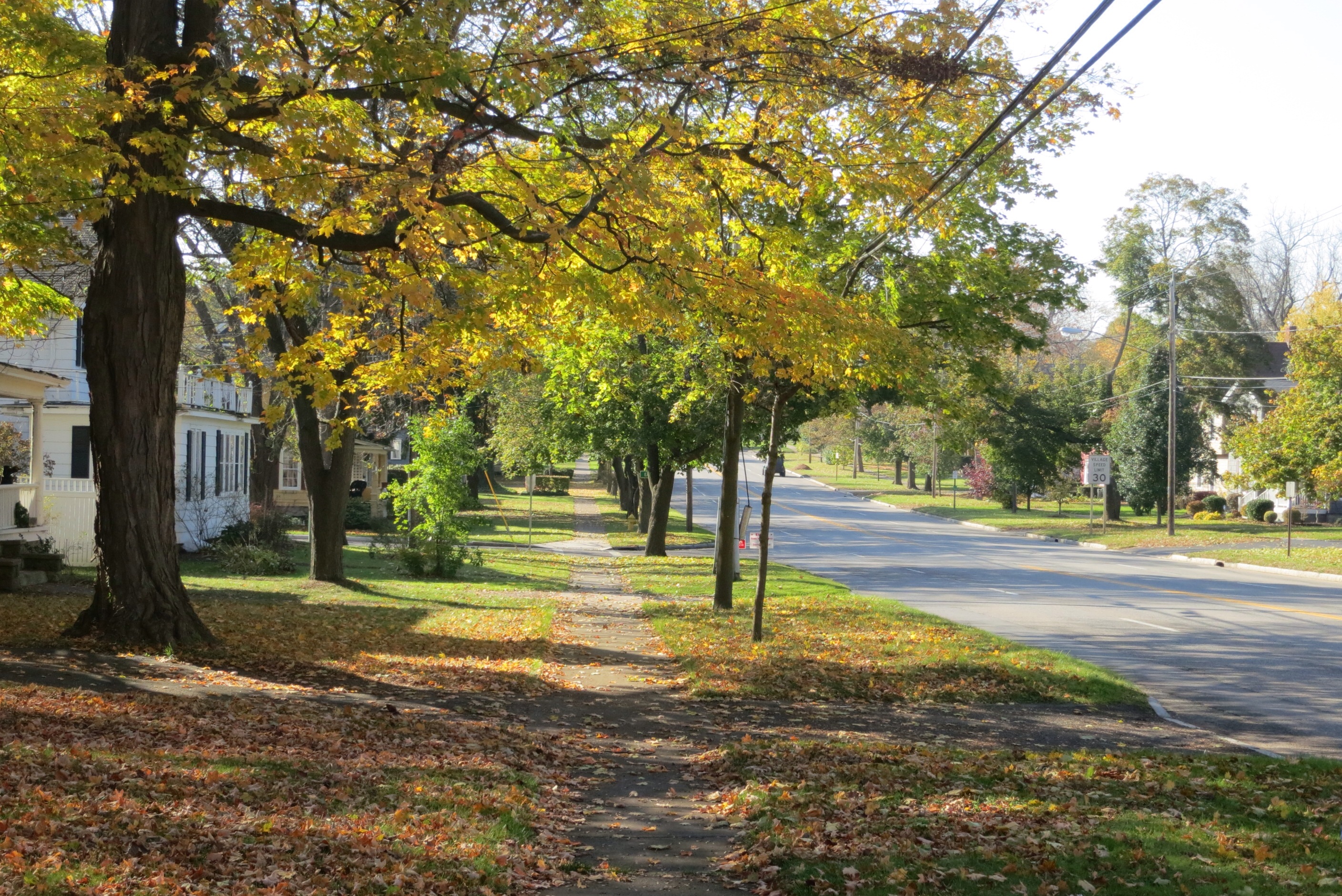 In the center of town, this fine church (my camera doesn't have tilt-and-shift correction):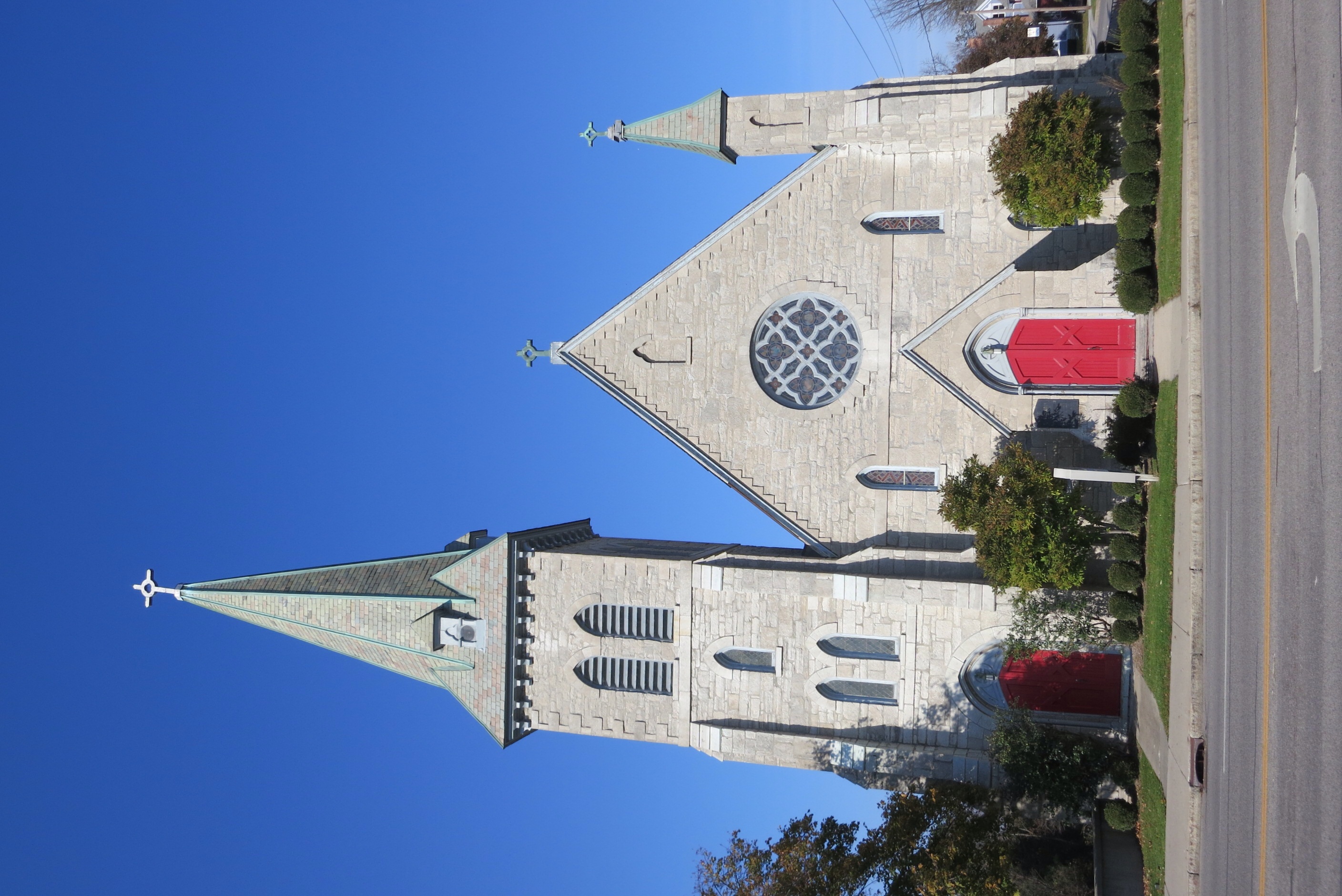 and some sure-footed Canada geese: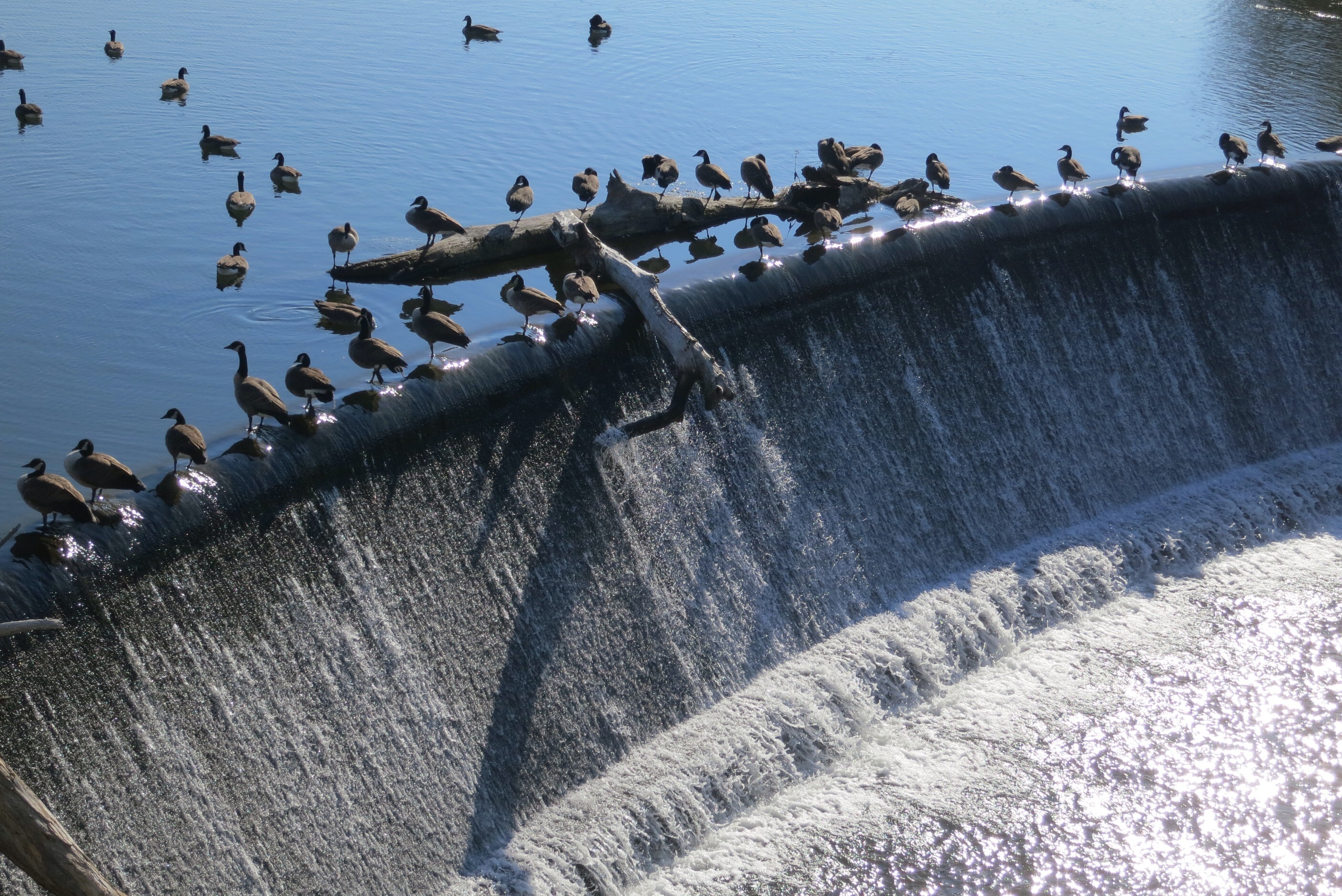 More sidewalk as I was leaving town: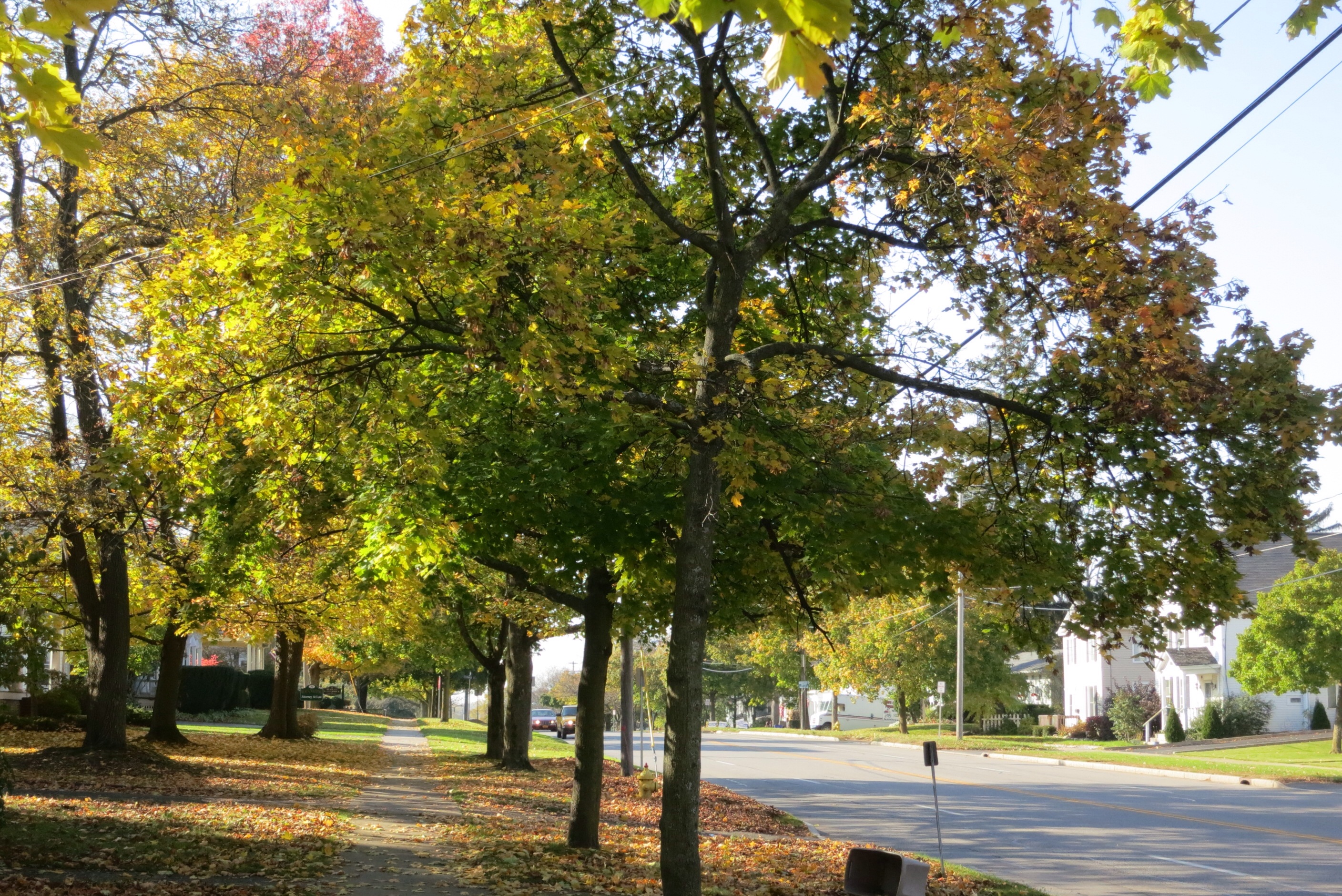 Around this time I kicked into high gear. I bought a Diet Coke, put on some funky music and booked it out of town, trying to put on as much mileage as possible before my pickup. I did pause to admire this sculpture: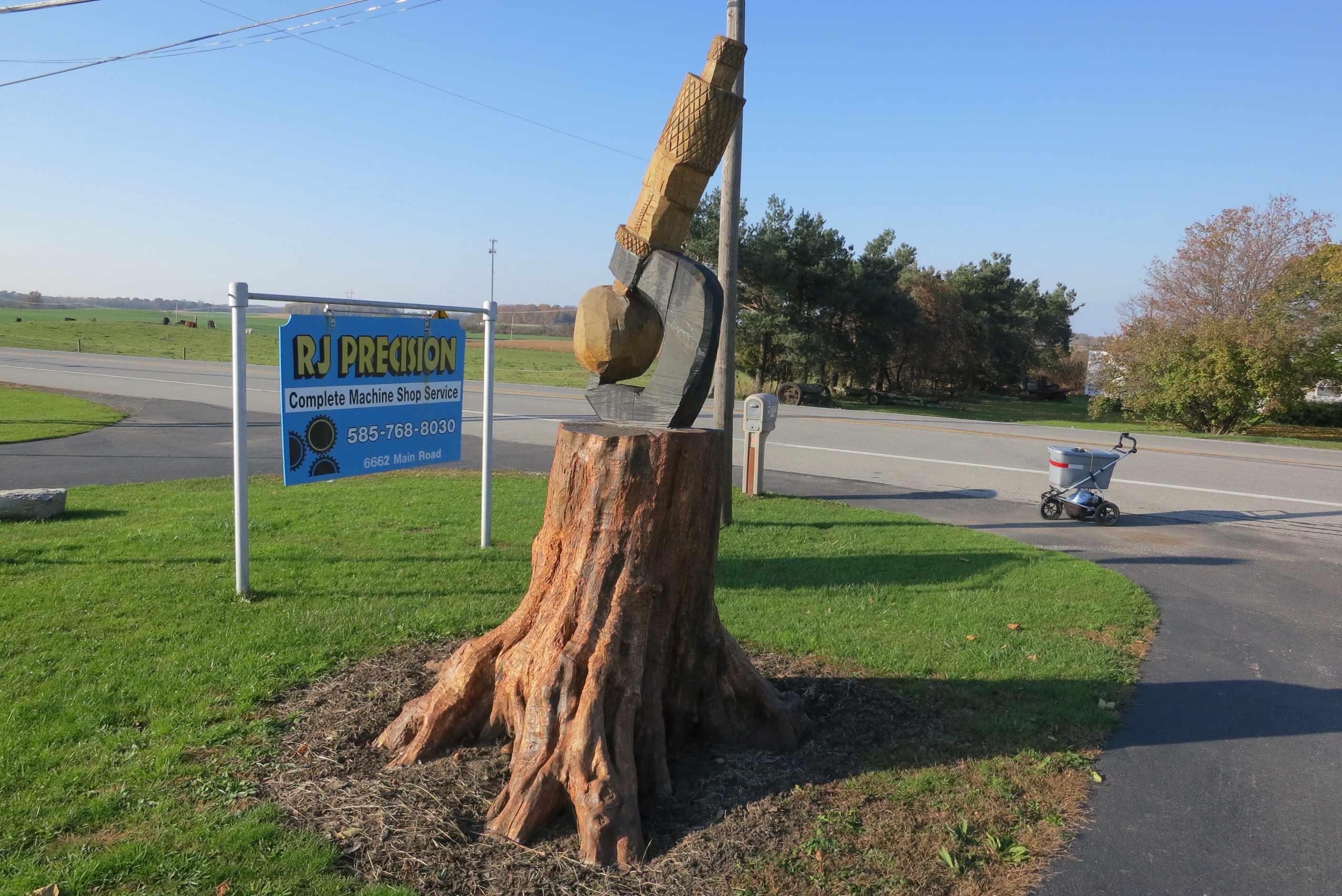 Based just on this sculpture I would be inclined to give RJ Precision my machine shop business. RJ's in-laws, Ron and Sharon, were curious what I was doing and came outside.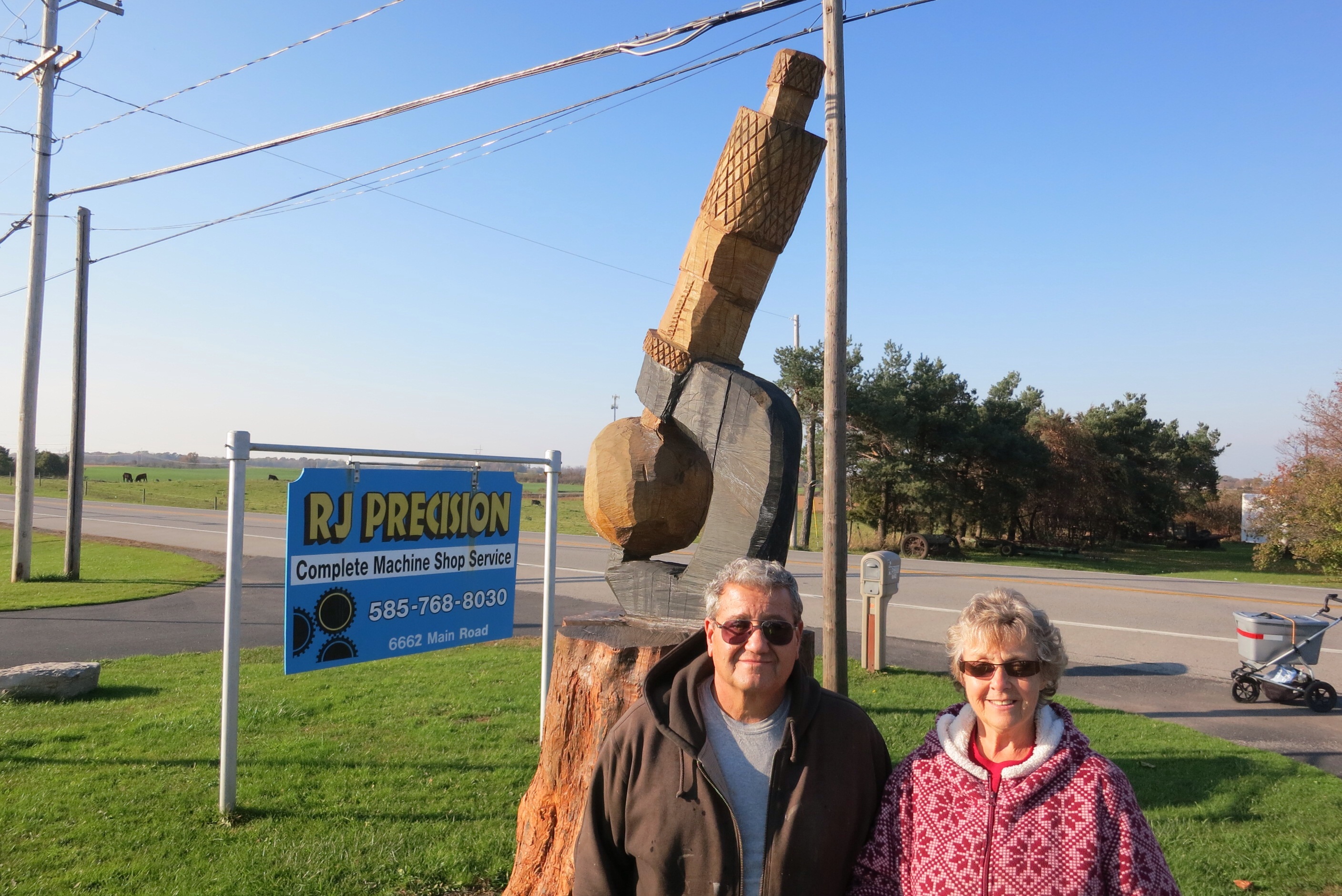 We had a nice chat and by the time we were done my pickup had arrived and I noticed another flat tire so that was it for the day.
Tonight I'm staying with Beth and Rich: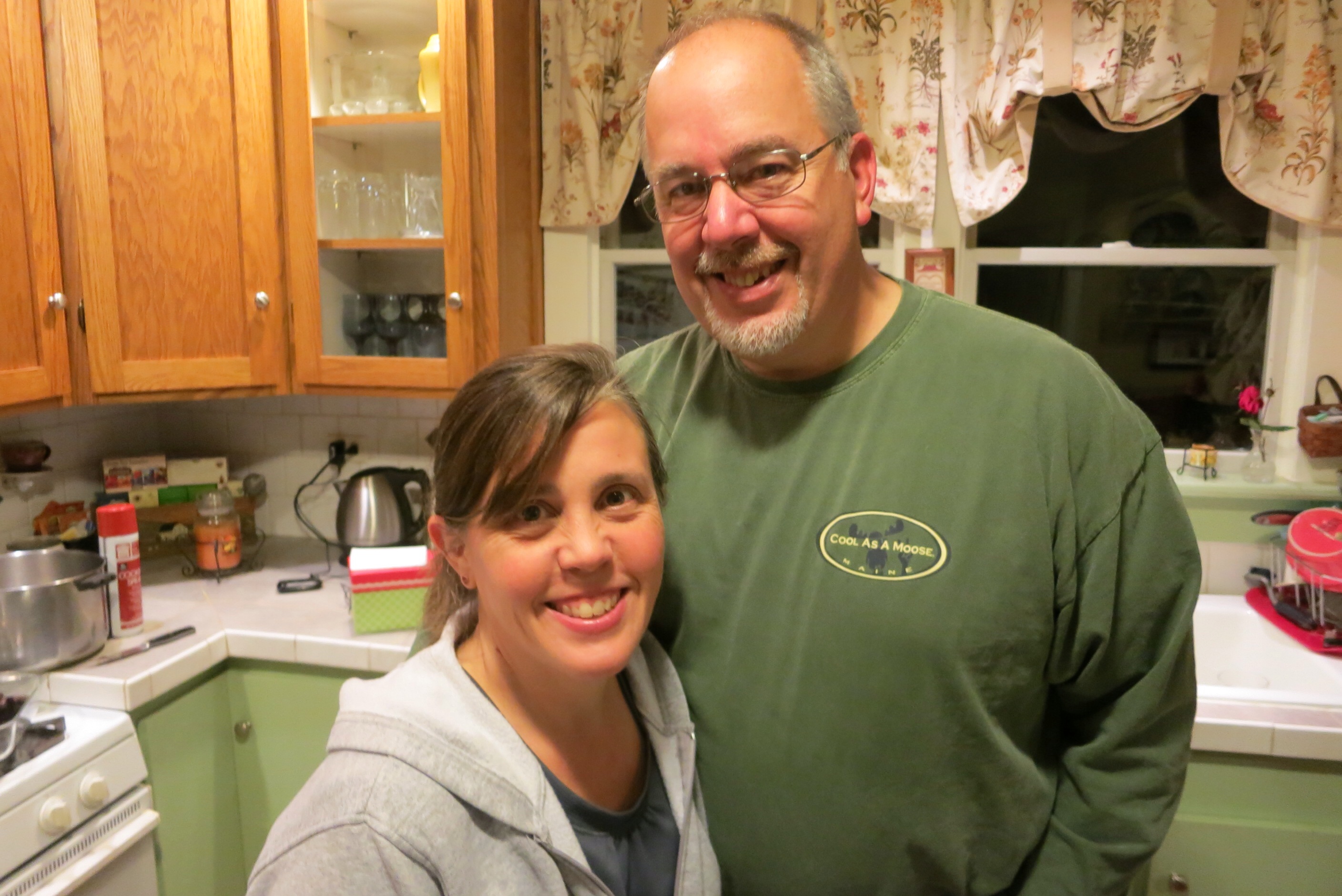 Beth is my best friend Paul's sister. It was like being with family at their home with all their children in and out. Delicious food, fun conversations, beautiful place in the country. Here is a last shot into their back yard just a little while before sunset: