I just updated Day 16 with the pictures I couldn't upload last night, so if you are interested, please read that Day as well as this one. As I said at the end of that post, I was pretty discouraged in the night. Did I mention that it was raining at 5 AM?
But I fell back asleep for an hour, got up and got ready and the rain had stopped and the sun was out and the air was crisp, and all was well again. These two guys, Russ and Roger, are twins: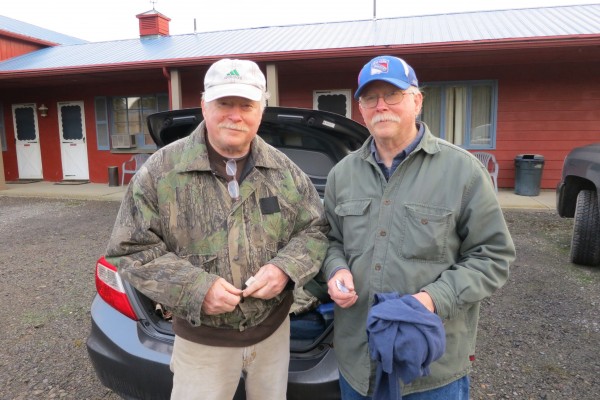 They had also been staying at the Redwood Inn and were heading home after a fruitless weekend of deer hunting. They are both retired. Russ used to be a welder with the railroads and Roger was an electrician. They love getting out into the woods, even if they don't catch anything.
Here are a couple of scenes as I got going: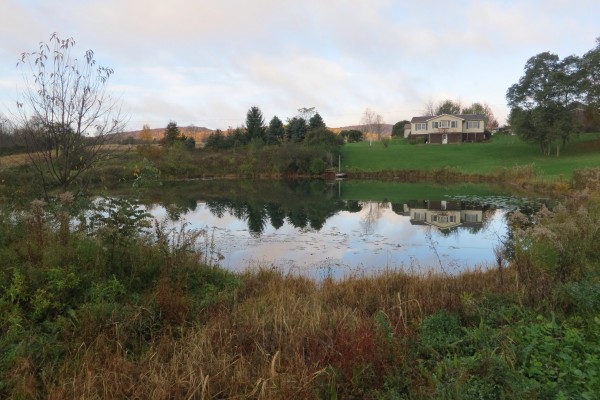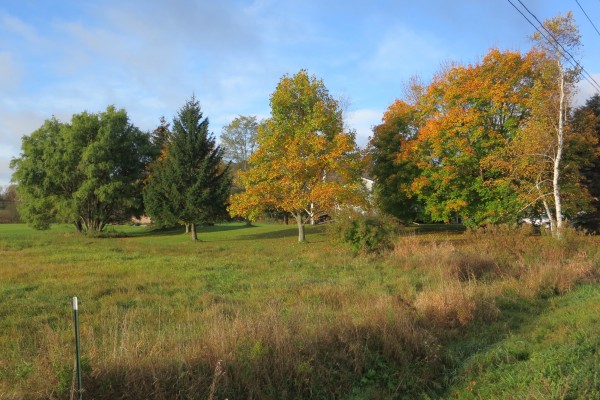 It might have been interesting to stop here — I have no idea: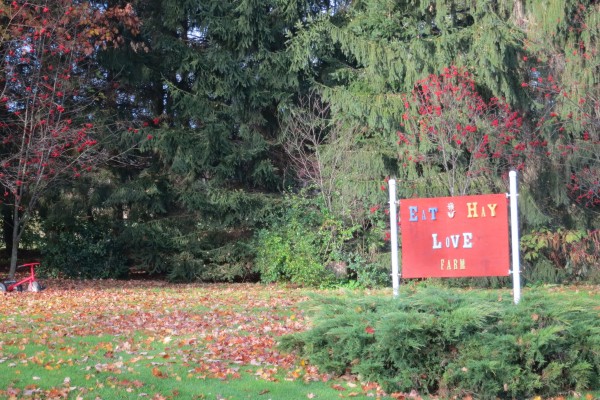 Double silo: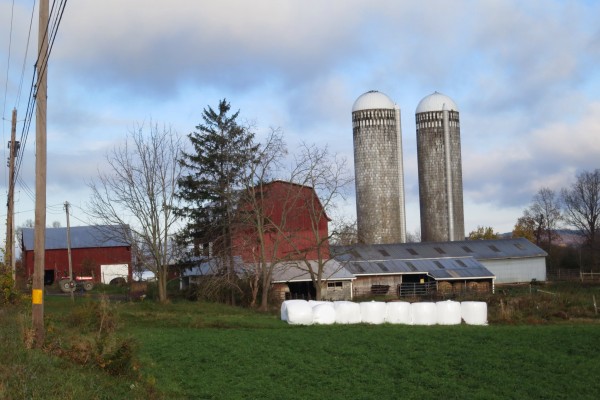 Quadruple silo!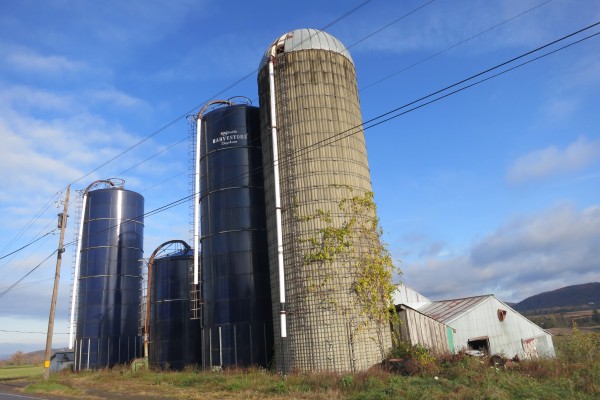 I saw a few lovely willow trees: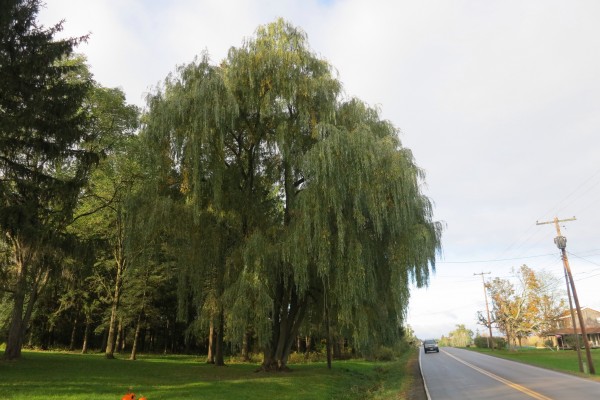 Gobs of diatoms: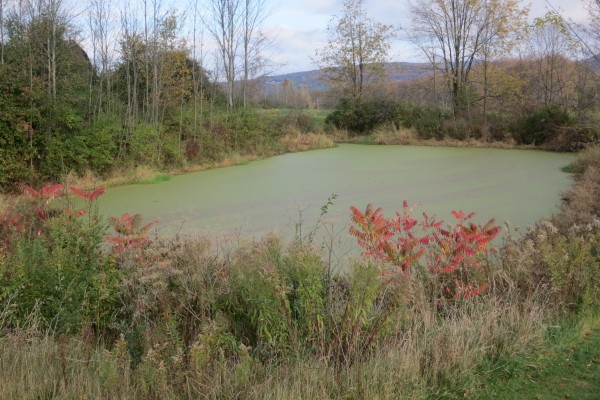 Going through the little town of Catherine (last syllable rhymes with dine) I met George, who was out for his daily walk: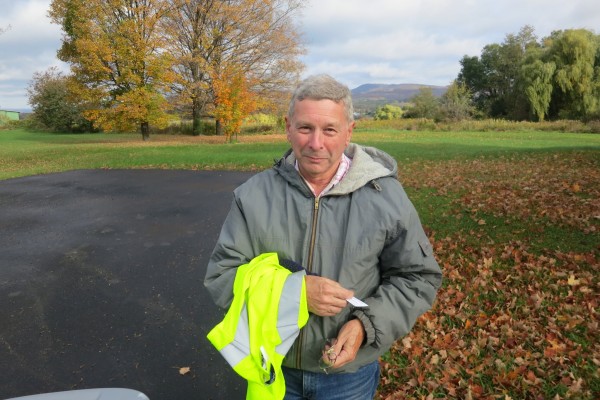 He has deep roots in the area. Until he retired he worked with the egg engineering group at Cornell in Ithaca. I would love to have spent an hour talking to him about this! He pointed out a little side street that I could go up and get a great view of the valley into which I was about to descend: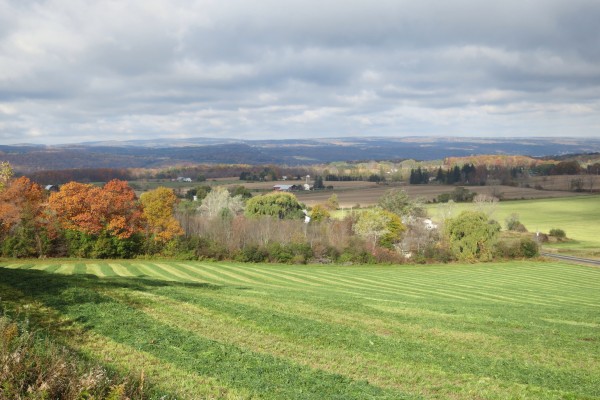 There is a little white strip in the top left of this picture — that's the Watkins Glen Formula 1 track grandstand. To the right you can see the southern end of Seneca Lake, which would be roughly my halfway point for the day.
Here are a few scenes as I descended into the valley — in the third one you can see the lake again.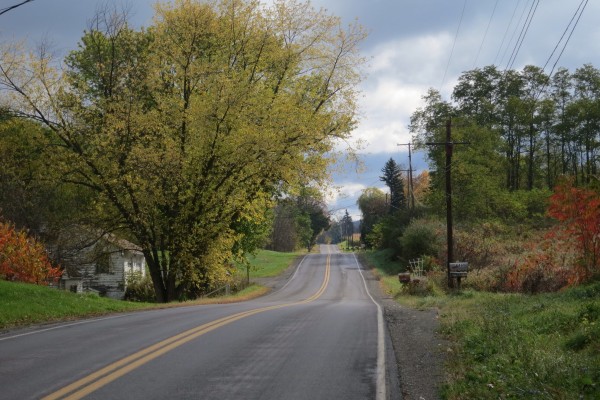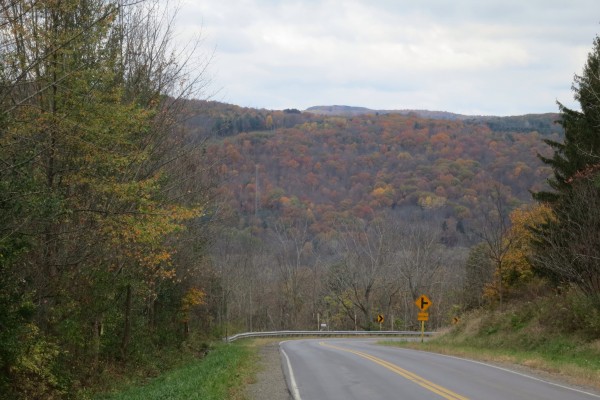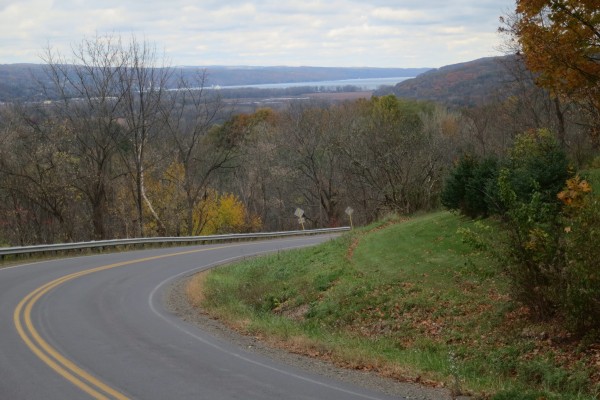 From google maps it looked like I was going to be on highway 14 all day, but as George pointed out, lots of people failed to distinguish between County 14 (where I started) and State 14 (where I ended). Here
is a shot looking backward that shows the distinction: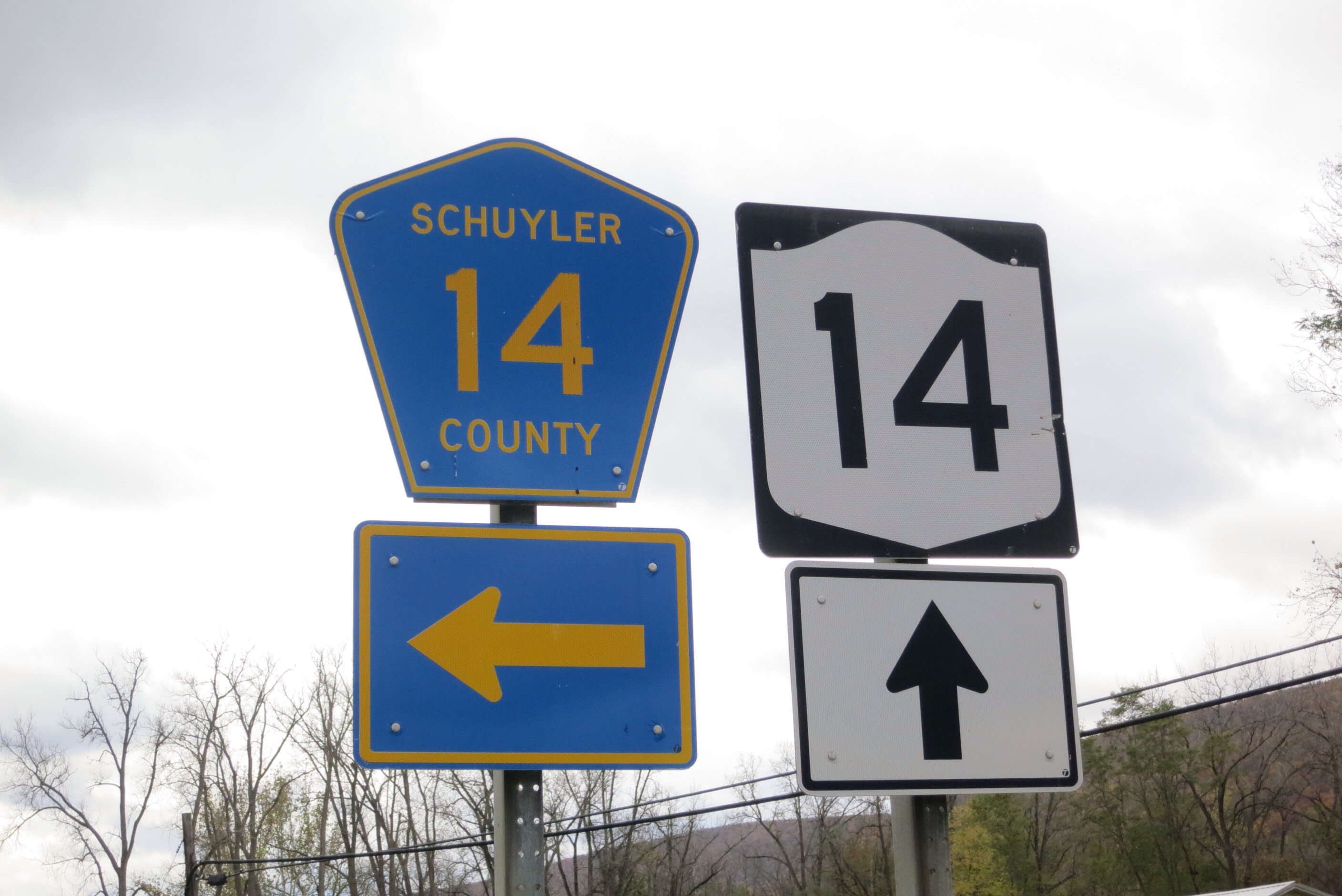 As I walked through Montour Falls, I saw this little shop that was selling — well, you can see what it was selling: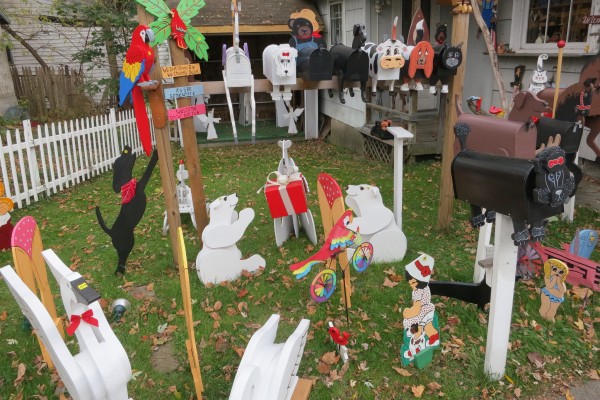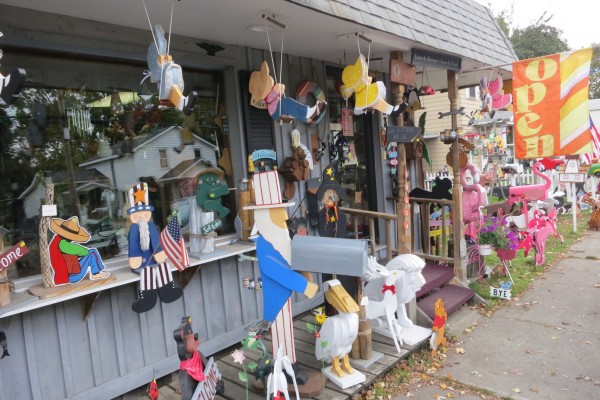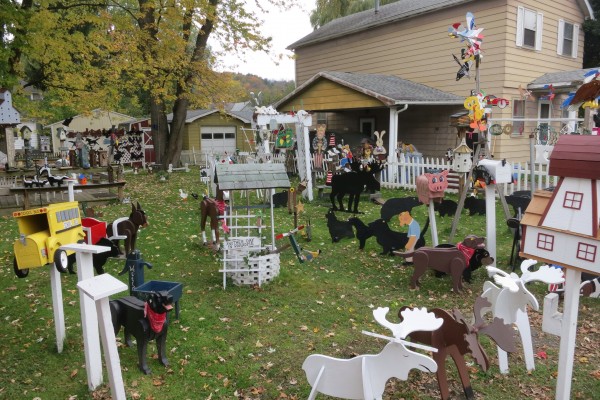 Random stream picture: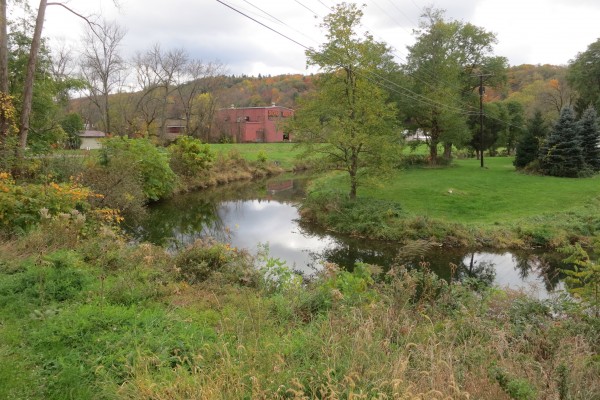 It's actually a state law!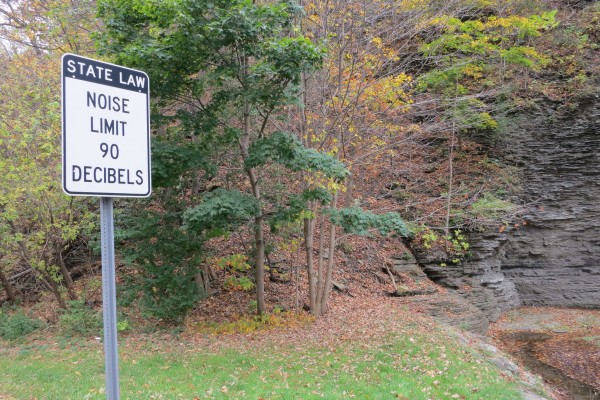 When I got into Watkins Glen I was feeling pretty weary so rather than press on like I did yesterday, I stopped at a Pizza Hut and had some lunch. January and Jennifer let me put my kit inside and kept me topped up on hot tea as I sampled the pizza and salad bar. I even fell asleep for a few minutes at one point.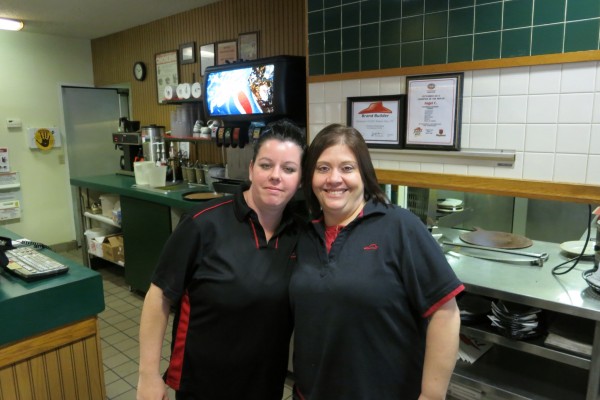 Jennifer told me a story, which included the detail that they had had some snow somewhere around here in the last few days! Yikes!
Along the main drag in Watkins Glen were these inset stones that appeared to be the names of famous car racers, together with trophies they had won: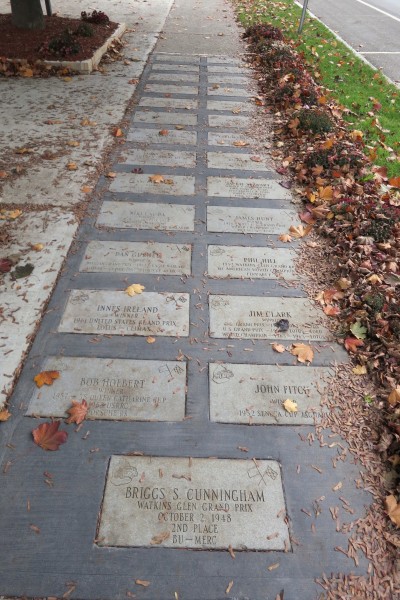 No comment: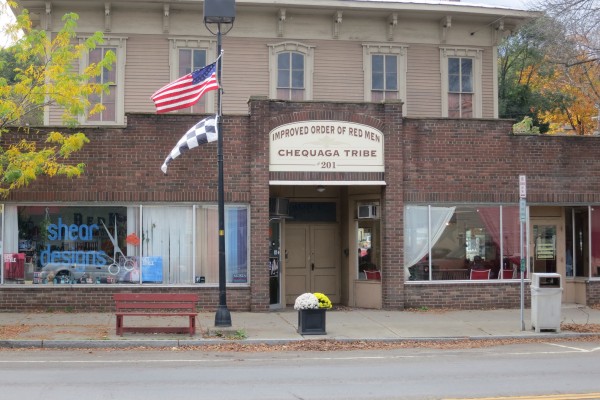 The afternoon was beautiful, strolling down the street: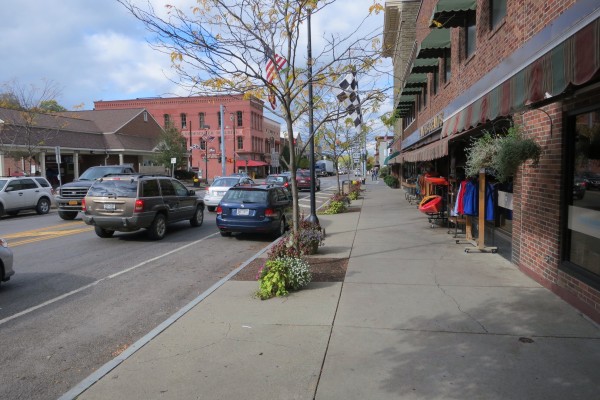 and eventually I hit the southern end of the lake: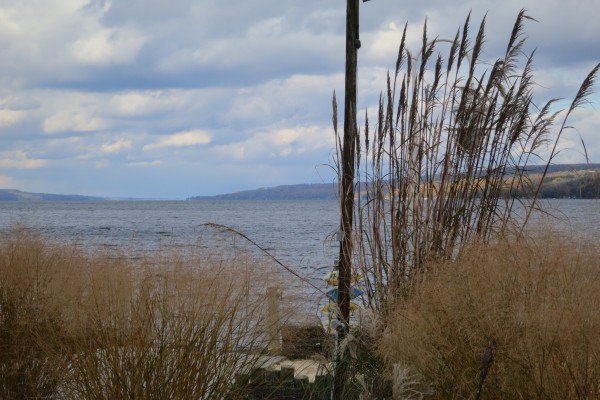 Immediately State 14, going north up the west side of the lake, started to rise: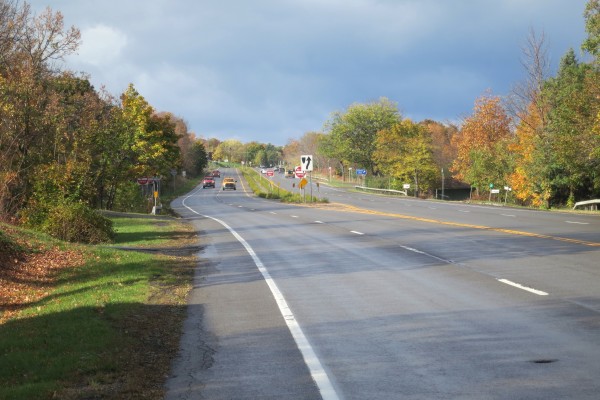 Here is a shot looking backward: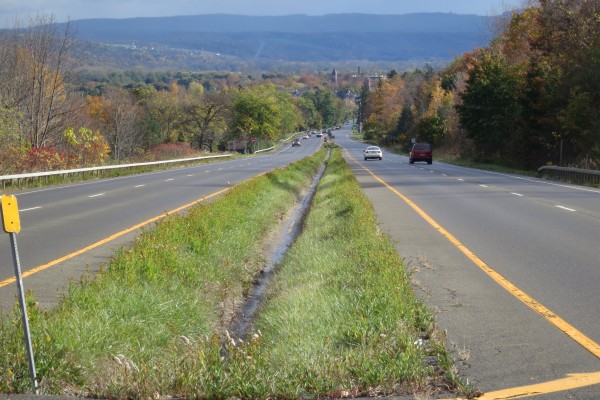 Because of the height it was possible to get spectacular views of the lake all along this section. I took some photos, but as usual it's hard to capture large-scale scenery.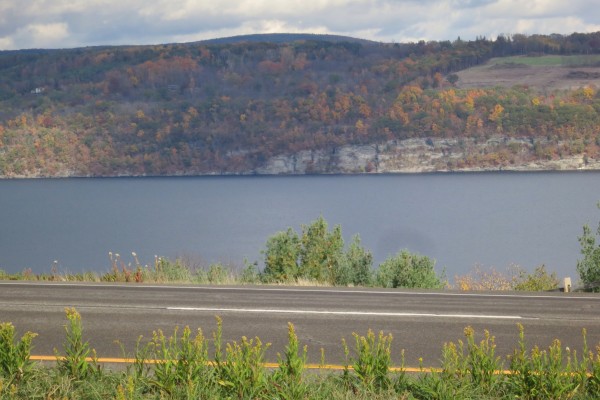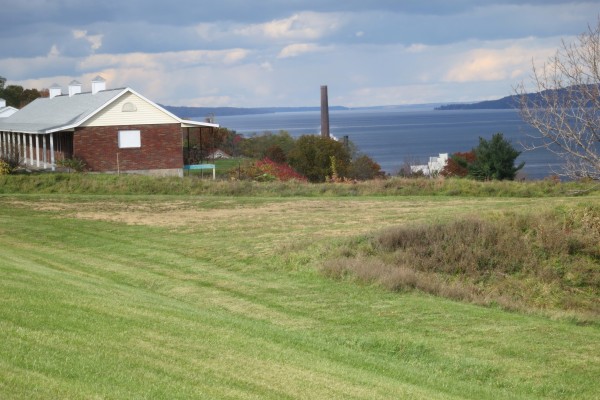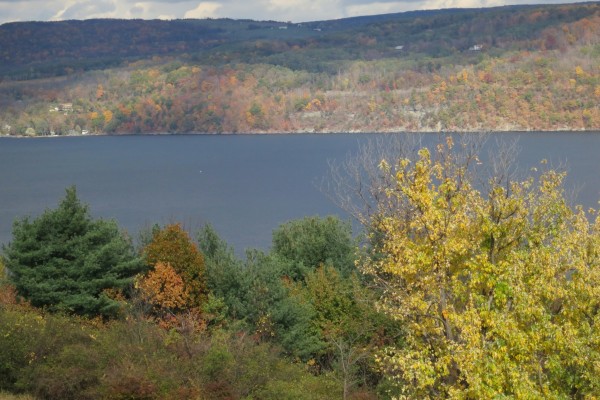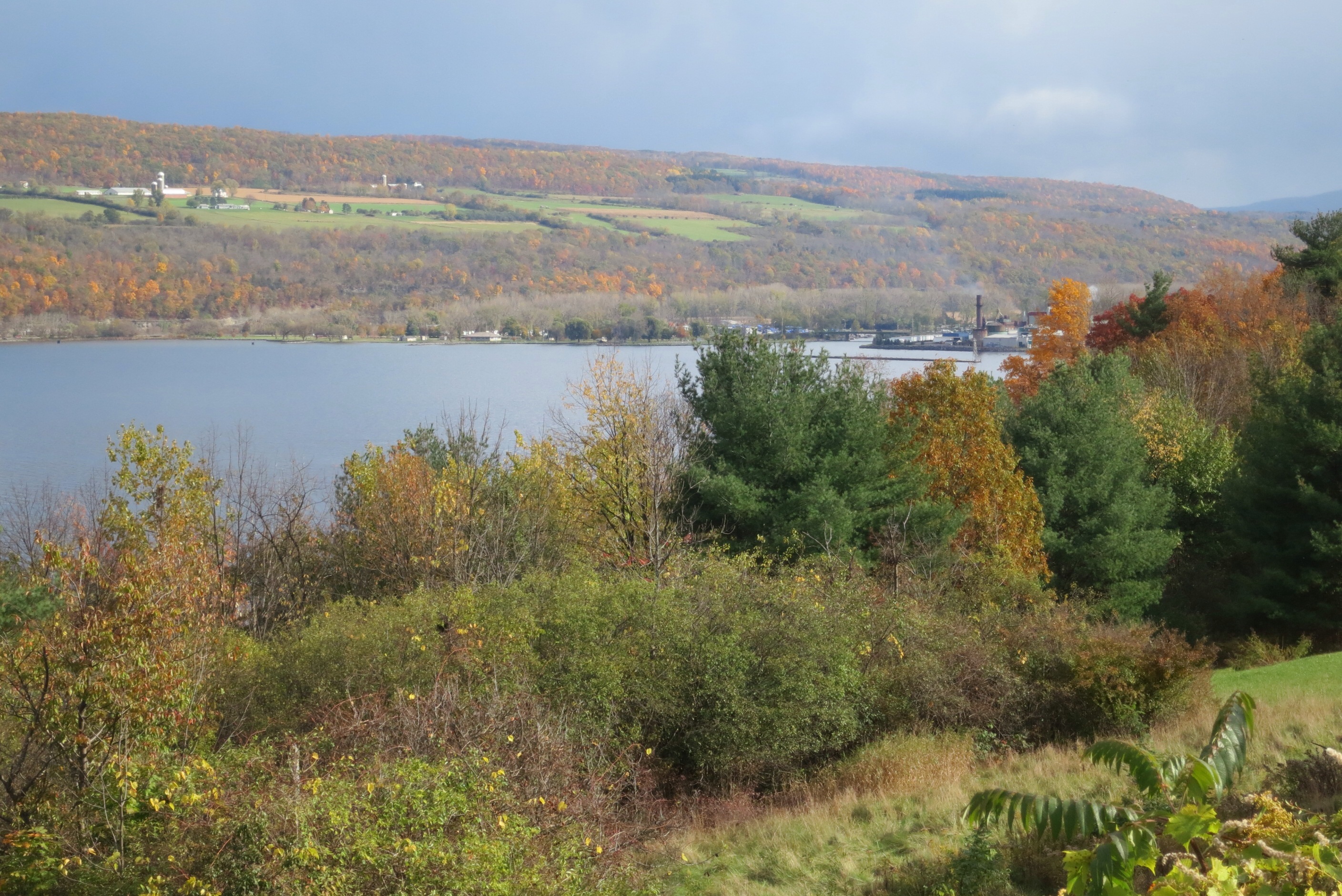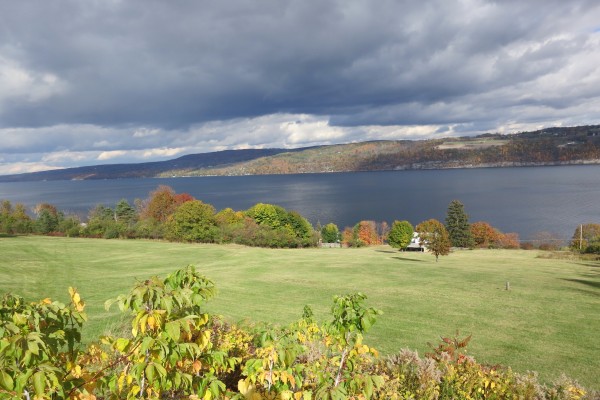 Drying corn under a blue sky: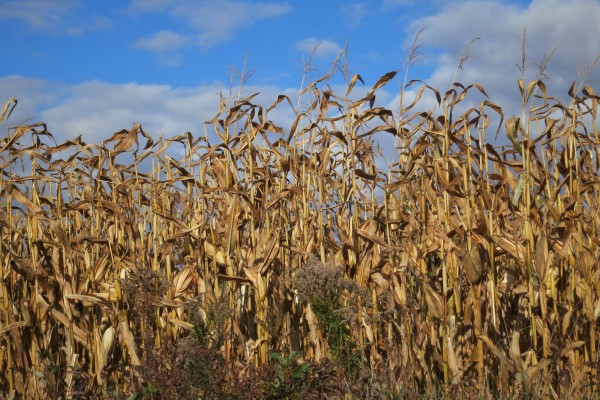 Yet another lake shot: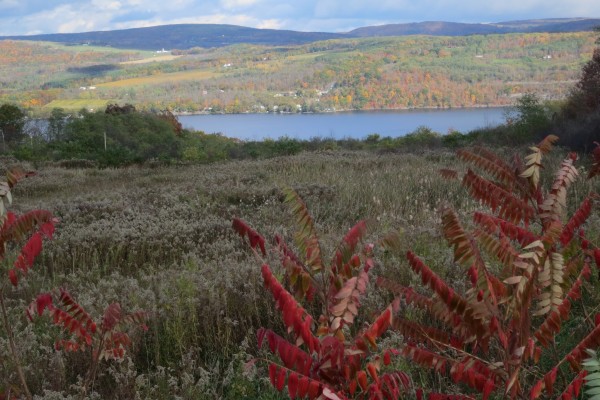 The sky was darkening but it did not rain: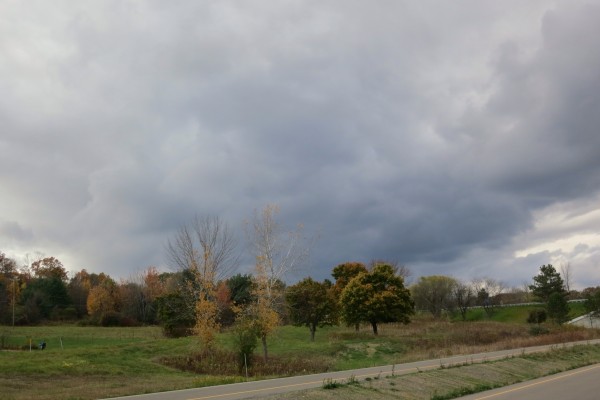 The region is famous for wineries. This appeared to be one that was just opening (at least for tours):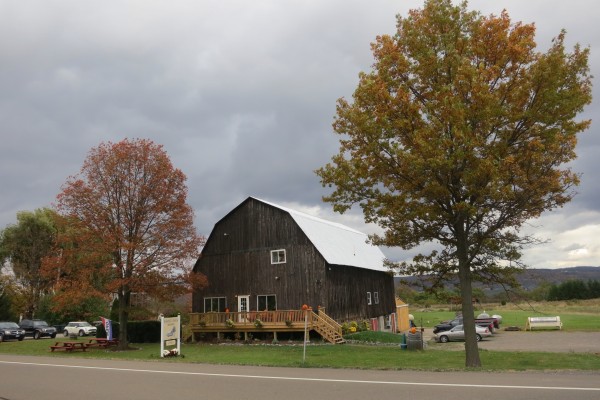 and they had grapes: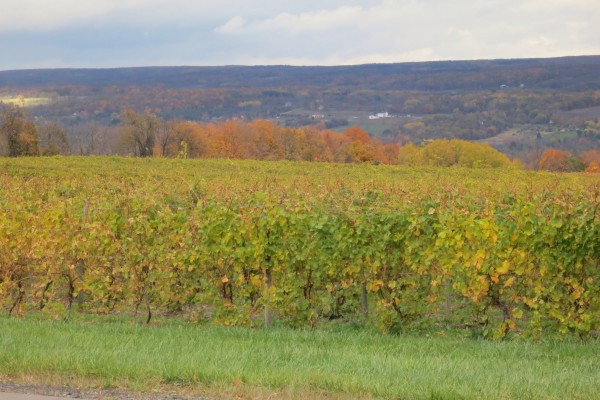 I just can't resist the dark skies: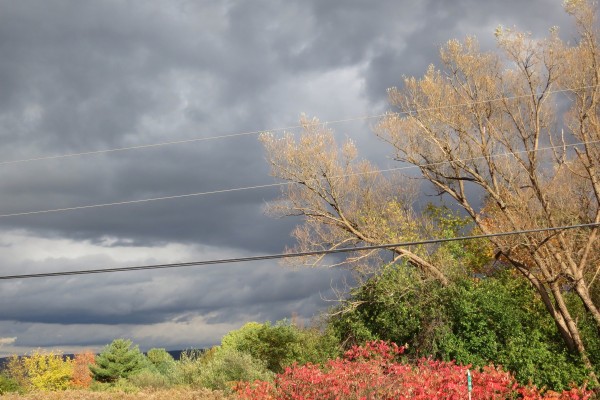 I finally arrived at my destination, the Golden Knight Inn and Suites: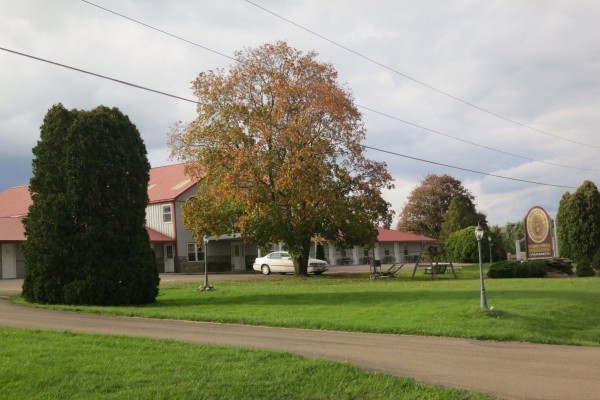 Carol was there to welcome me and already had my room ready: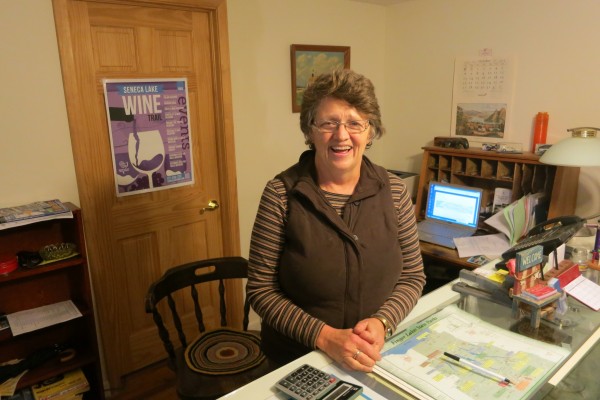 Here's the view out my window: