Diana, my daughter, drove me back to the pick-up point yesterday. We left as dawn was breaking. Here's a shot taken at Camp Iroquoina: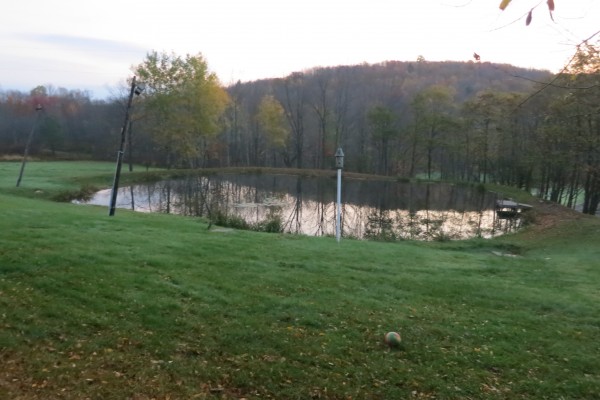 and another on the way to the start of today's hike: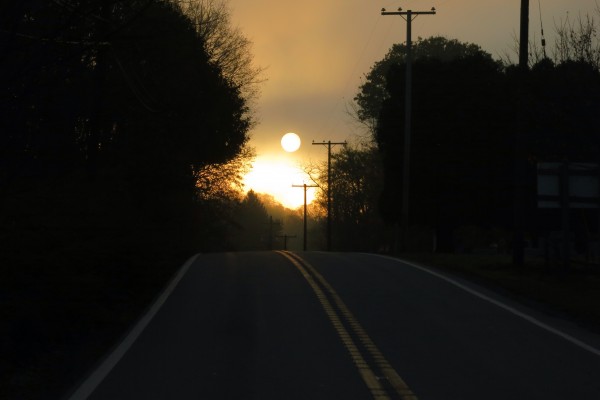 and at the actual start of the hike: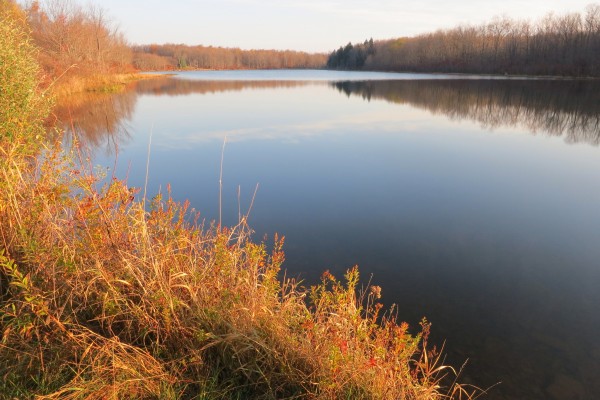 It was a chilly morning; I layered with a long-sleeved shirt over a tee-shirt, but ditched the former pretty quickly. Here are photos along the way, with a few comments. (Remember to click on the picture if you want to see a higher resolution version.)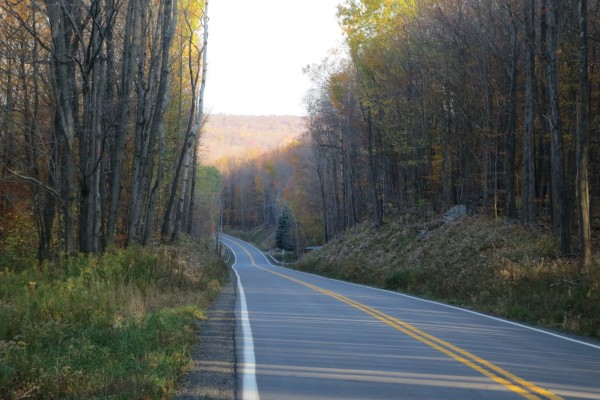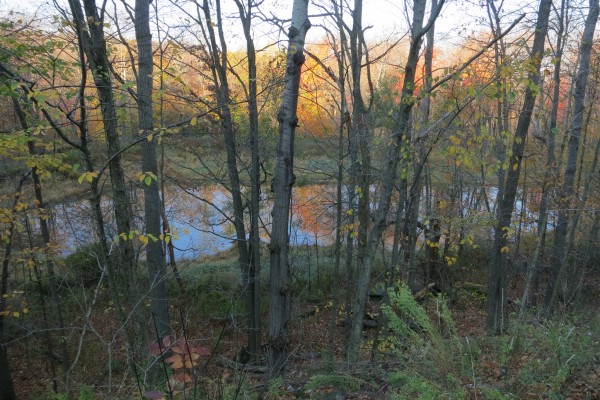 I've seen these little lantern-like flowers before but I didn't realize they turned color in the fall — can anyone name them?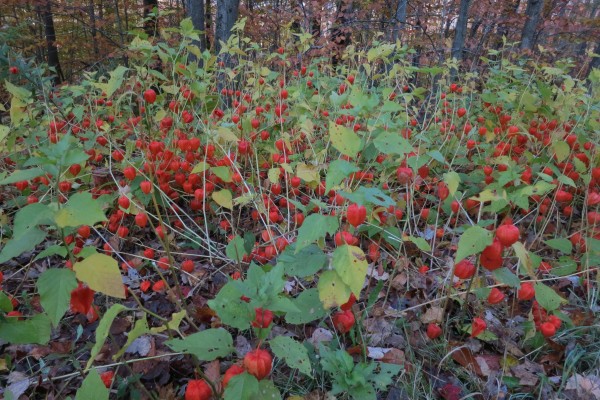 There were a number of businesses along Highway 171 that were shut down; this is just one example. Is this a product of the economic down-turn, perhaps?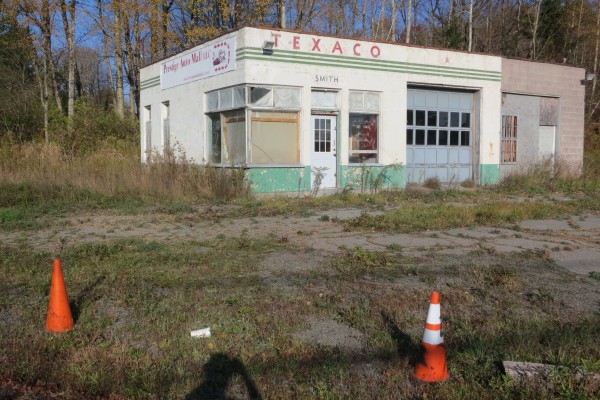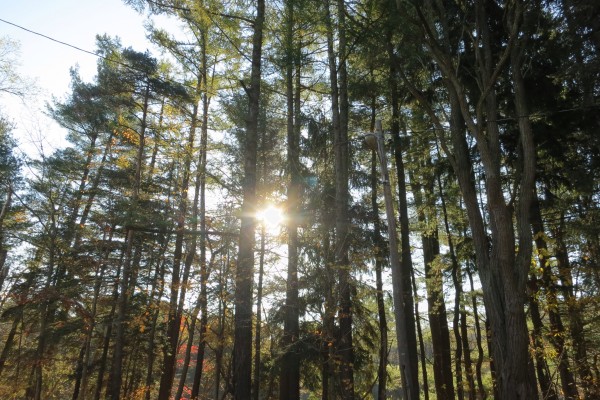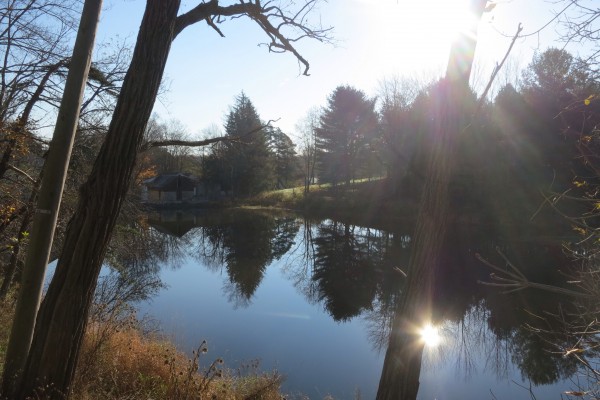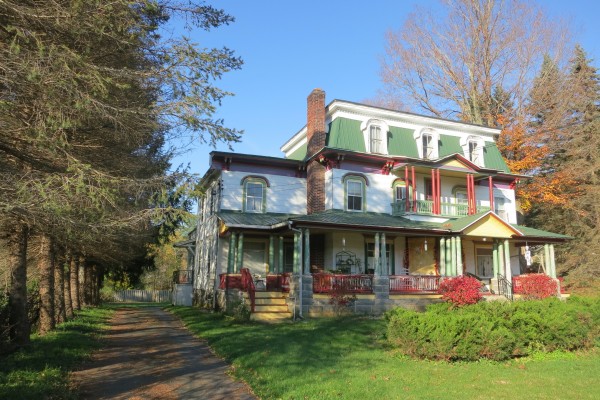 This vine is yearning for a transformation: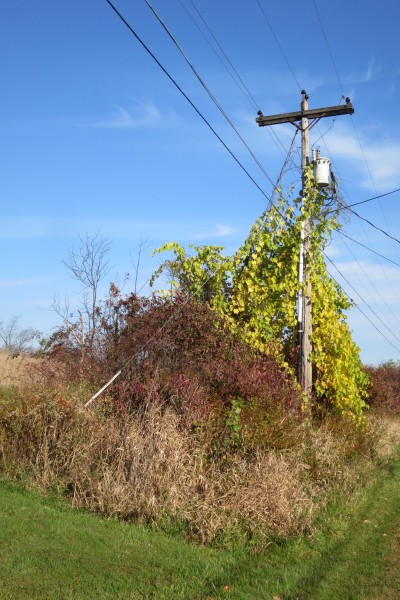 This guy loves his country: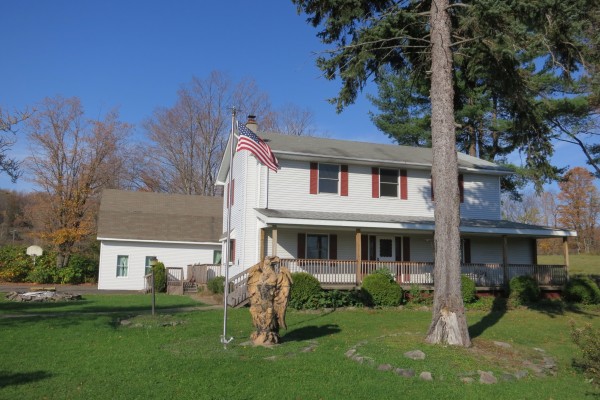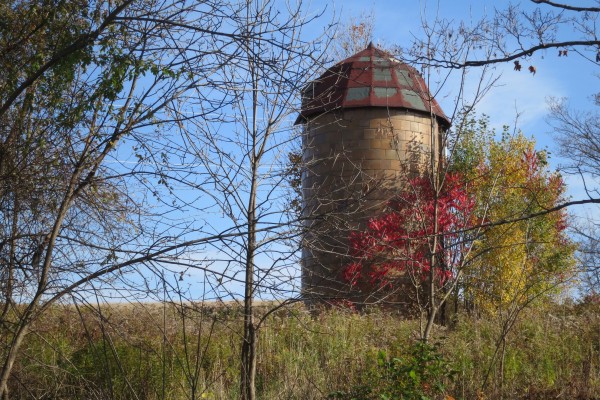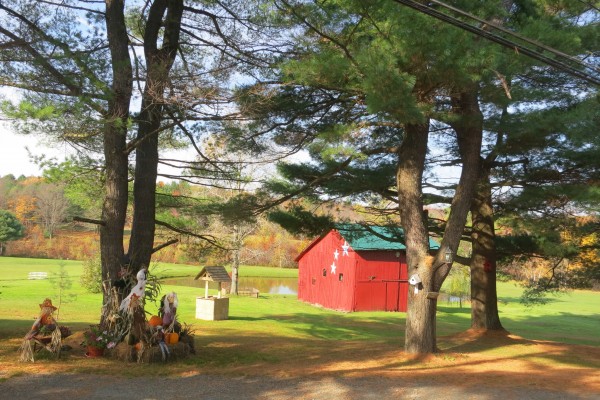 Apple tree at the side of the road: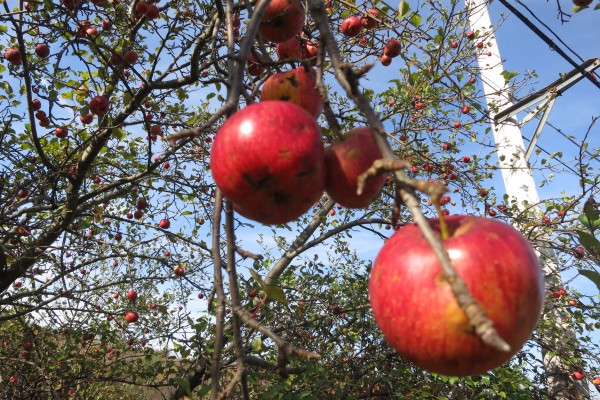 Some structural problems here: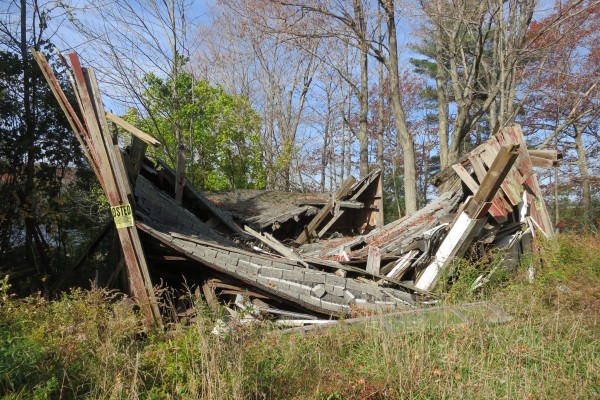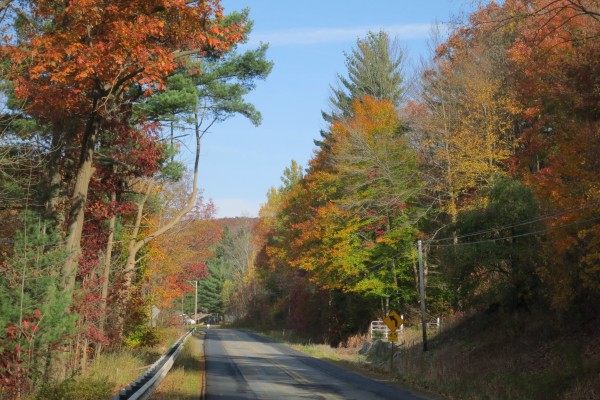 Lake Comfort: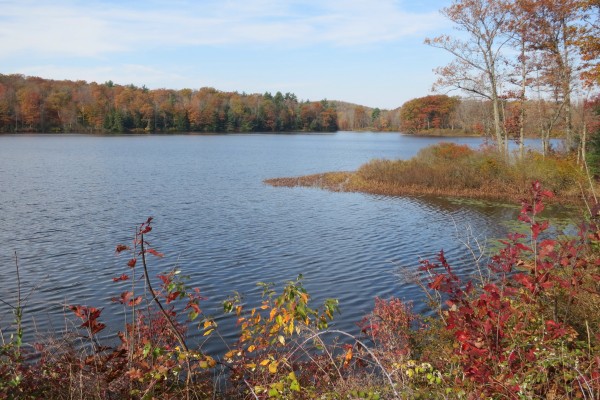 Shale for sale: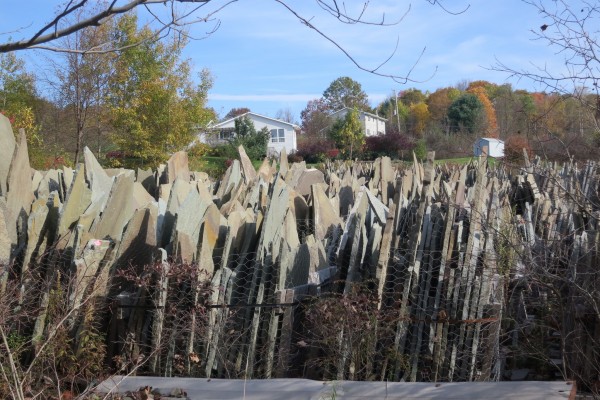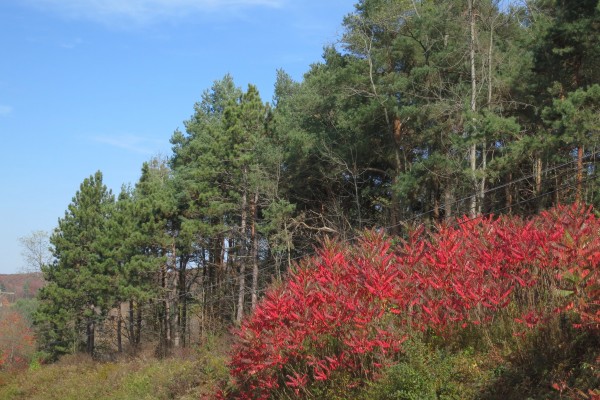 The Starrucca Viaduct: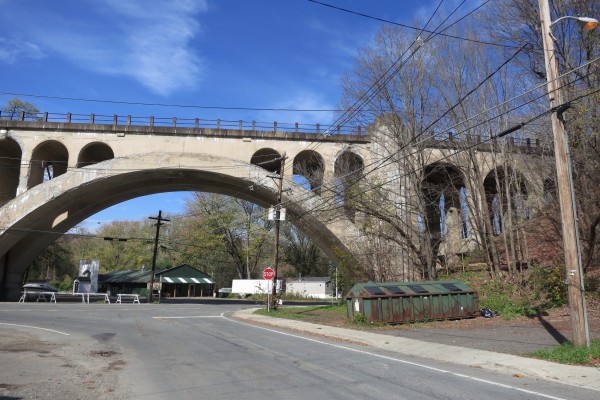 Moat?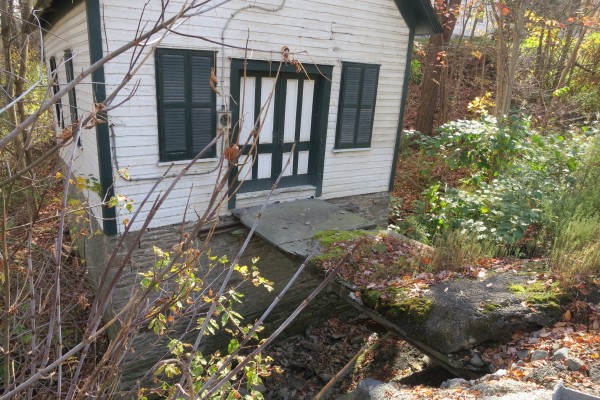 Entering the town of Susquehanna: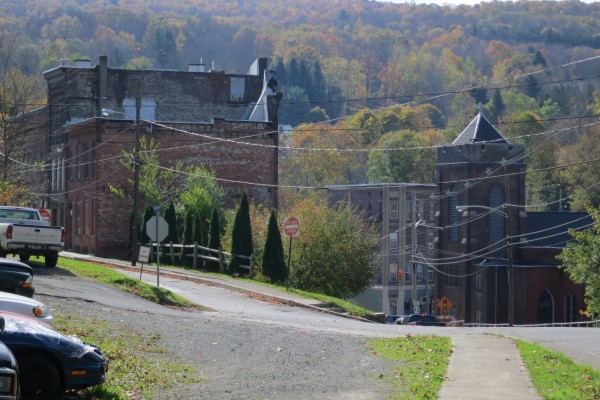 Meet Bob: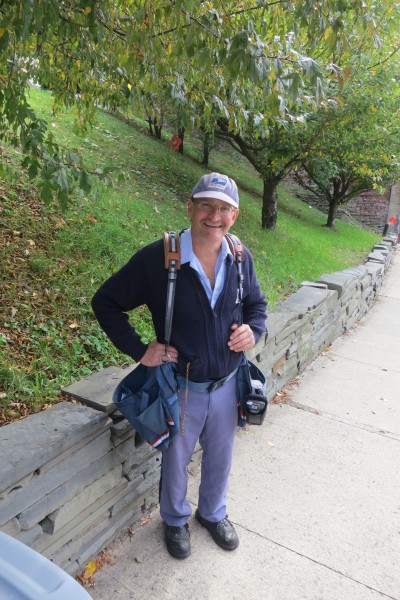 Bob is one of two letter carriers in Susquehanna. He's the one who gets the walking route and walks about 11.8 miles per day. We had a great discussion about walking and I mentioned to him that I've often thought letter carrier was the ideal job — being outside, getting exercise, and done at the end of the day.
A few blocks later I went into the Main Street Cafe for a "Mushroom Swiss Burger", cooked by Don and served by Tracy: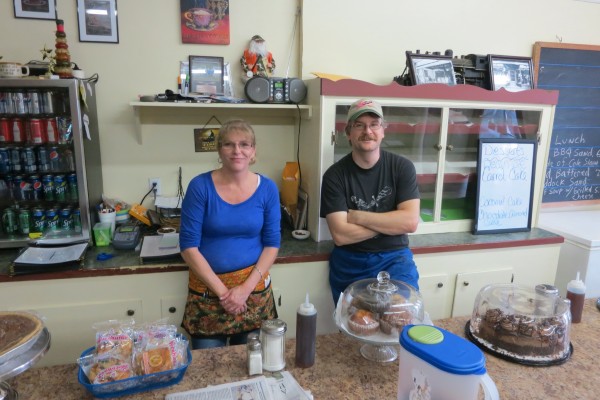 It was fun talking to them about my walk and they were able to fill me in on some local geography. They also recommended taking the 1010, south of the Susquehanna River, rather than continuing on the 171 to the north. This turned out to be GREAT advice.
On the way out of Susquehanna: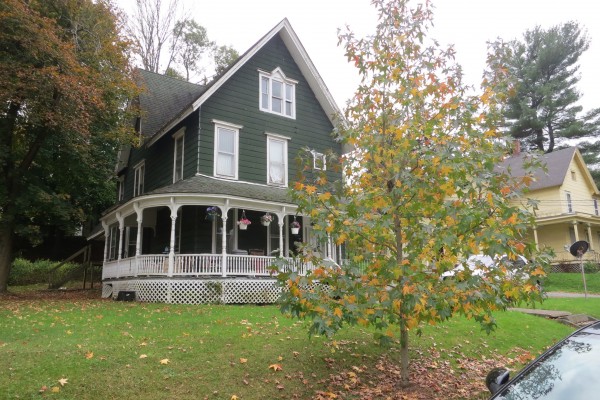 1010 is a very quiet road. I felt pretty smug hearing all the 171 traffic on the other side of the river.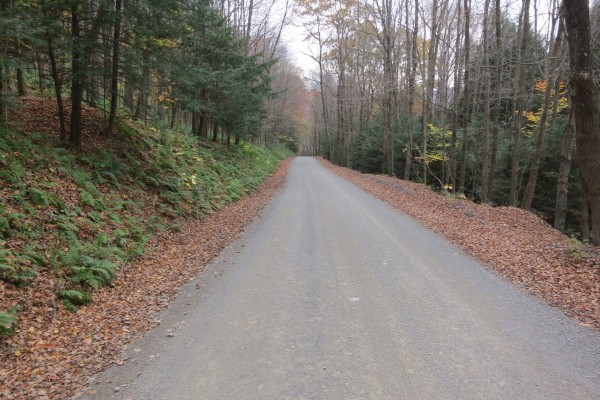 During the hours I walked on this road I only encountered about a dozen vehicles. And Mel: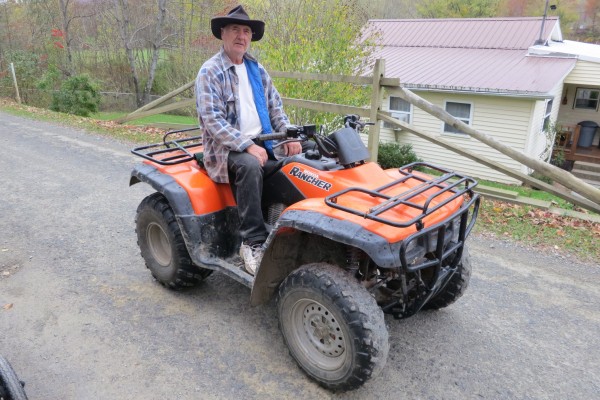 Mel's father bought a piece of land between 1010 and the river back in the 40's and Mel has lived there his whole life. Part of the land is an airstrip; Mel has an airplane and an ultralight. There are a number of buildings on his property, one of which is an empty house, which he offered me for the night. What a sweet offer! If I hadn't made a prior arrangement I would definitely have accepted.
It had started raining a little so as he drove off on his four-wheeler he suggested I find shelter in his hangar: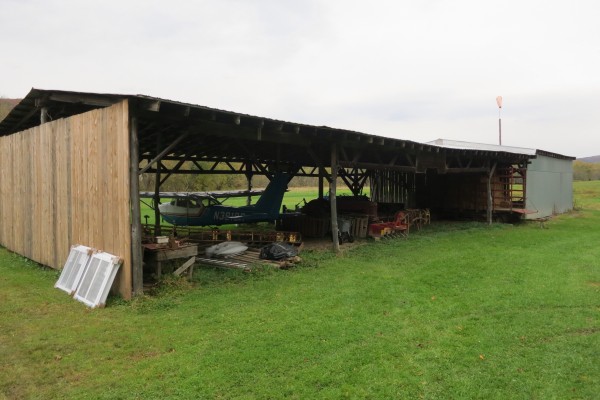 Lovely new plane: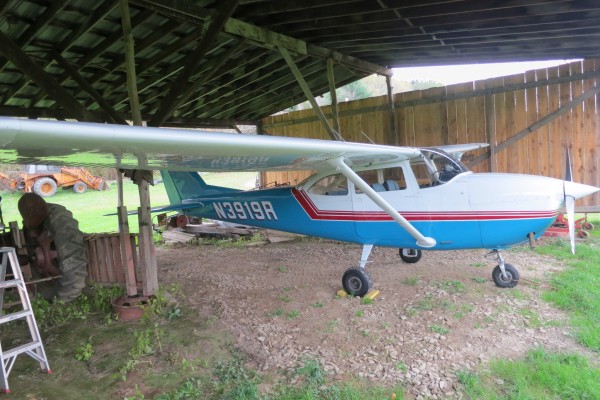 Mel is currently building a new hangar: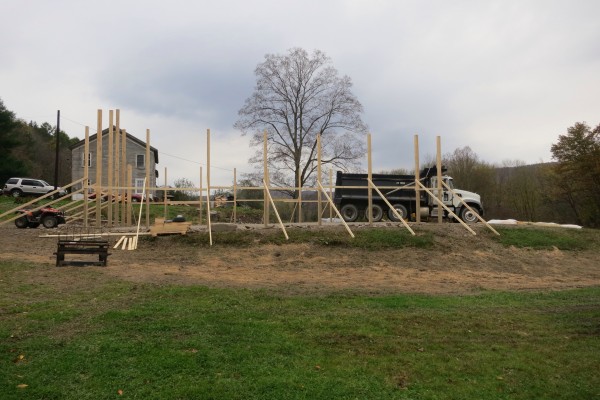 This because the river has flooded his existing one twice in the last decade.
After a bit more walking, 1010 sidled right up to the river: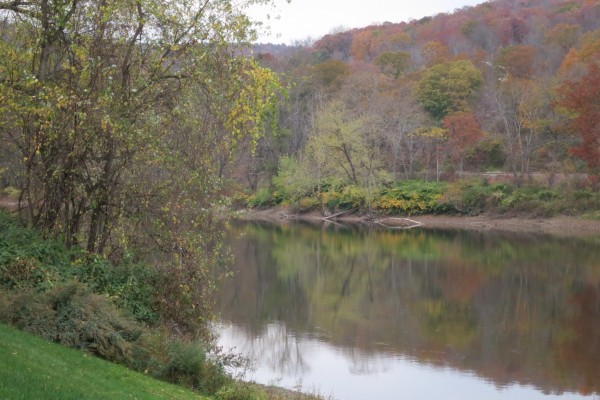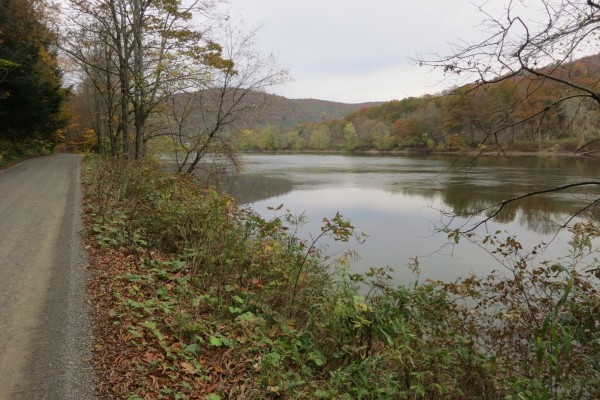 It wasn't long after this that Diana drove over from camp and picked me up. Here is the little cabin I have to myself: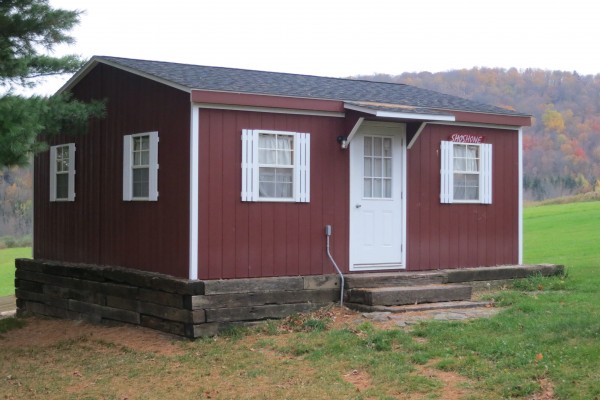 I conclude with a picture of me with my lovely, kind-hearted, generous daughter Diana: