I slept last night on one of the most comfortable pull-out couches I've ever experienced — great sleep. Here is the view out my window in the morning: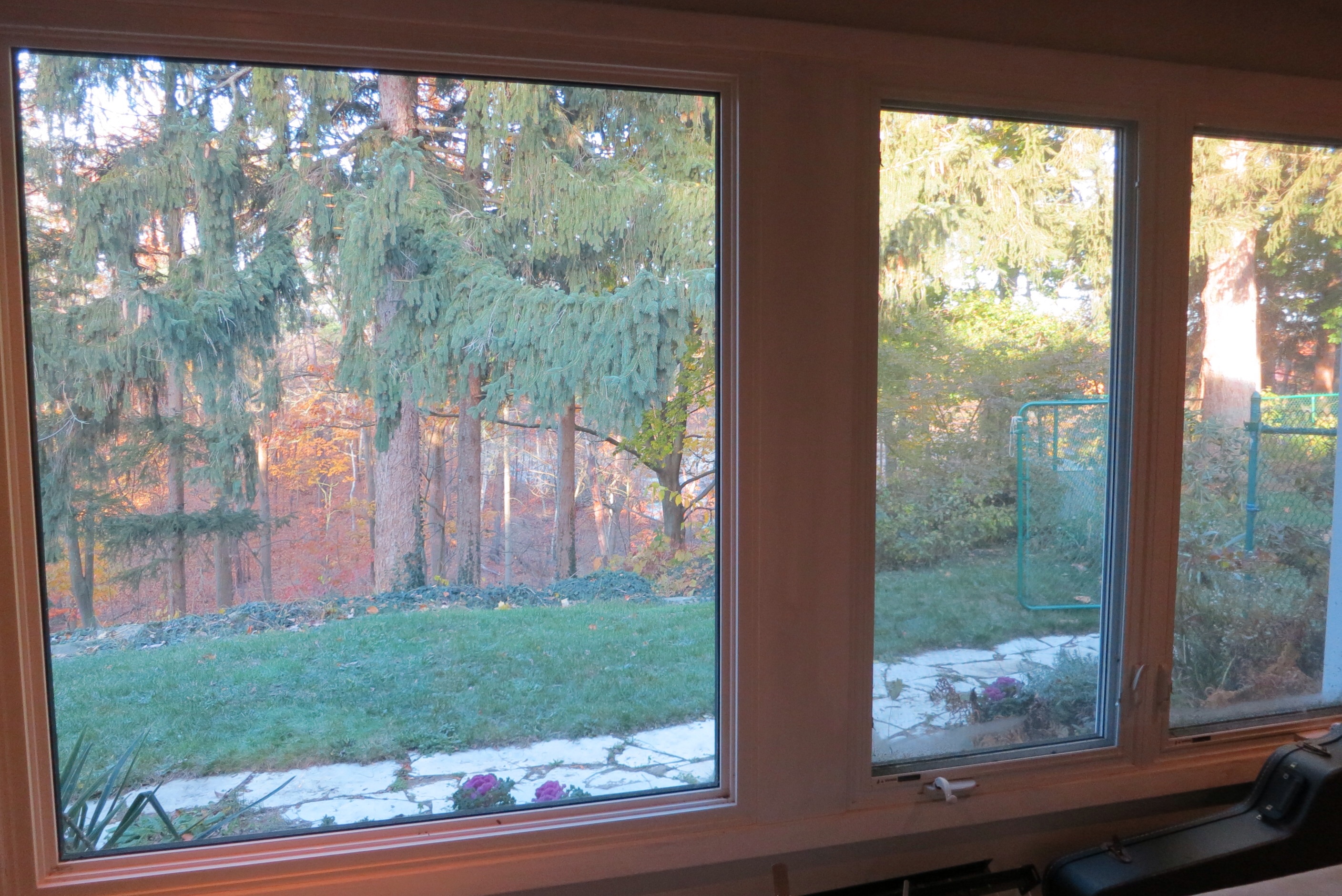 My dear niece Islay made some delicious eggs for me (she graduated recently from chef school at George Brown College):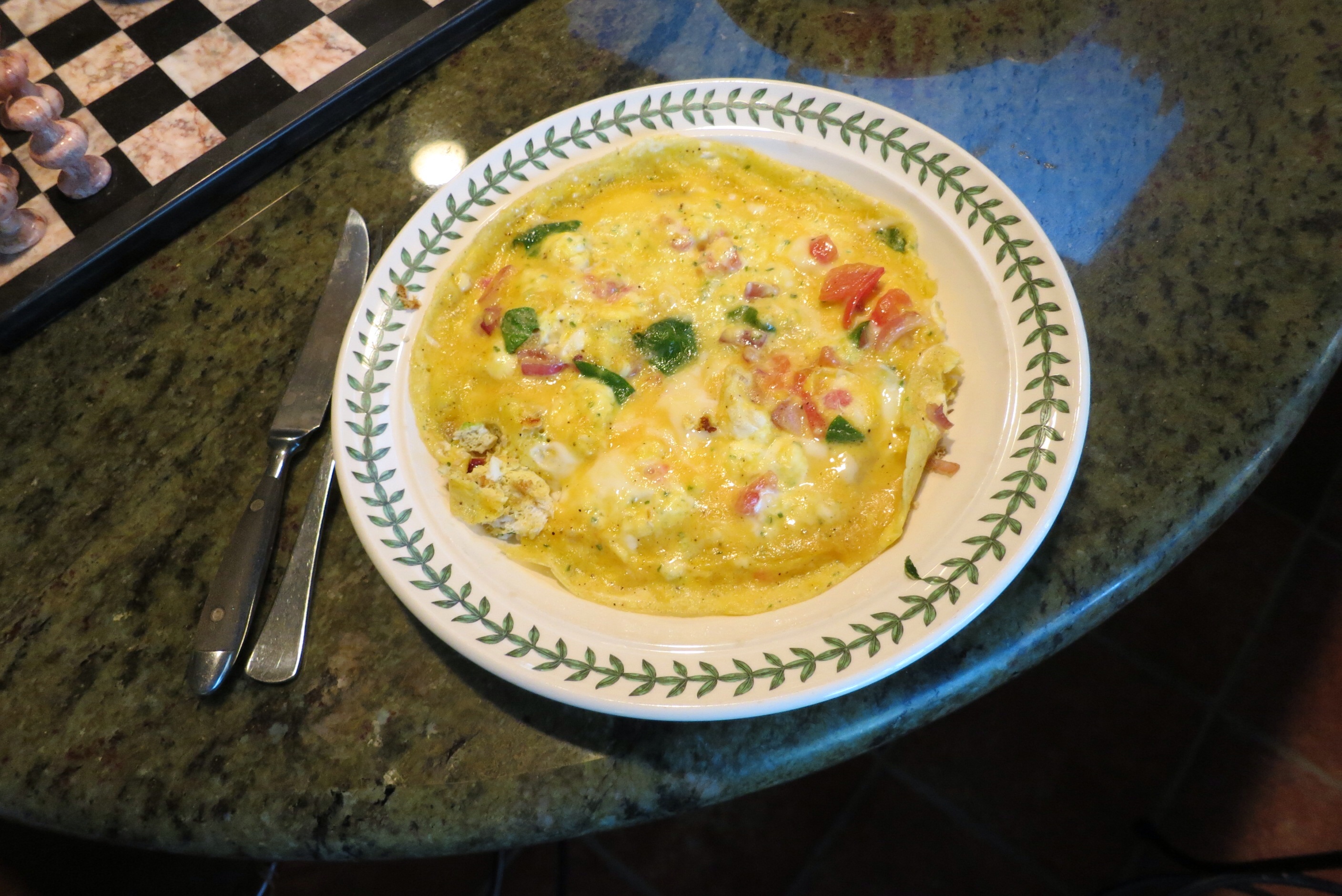 It was still chilly with frost on the ground when Islay and Sandy dropped me at Timmy's a little later. I may have more later to say about Sandy's art — stay tuned!
All of my walk today was along Highway 8, as the locals call it. In fact, it has been changed to Highway 81, so no maps list it as 8 and no road signs mark it that way. This can be confusing! Here are some of the things I saw.
I would hire this guy to do welding: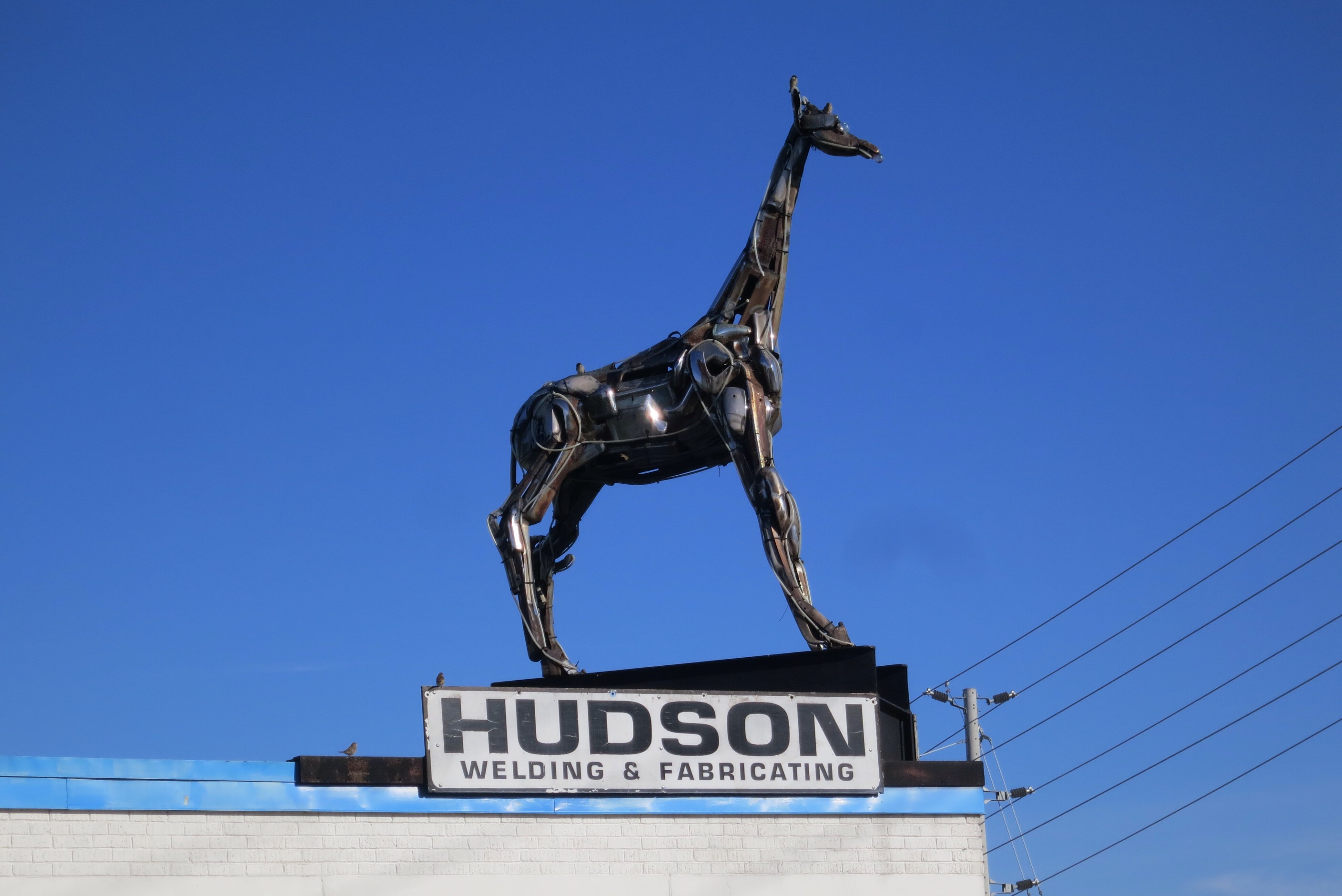 I was going roughly west, following the shore of the lake (there is only one lake at this point) and slowly drawing nearer. The scenery
was often like this, looking north; rather typical Ontario countryside: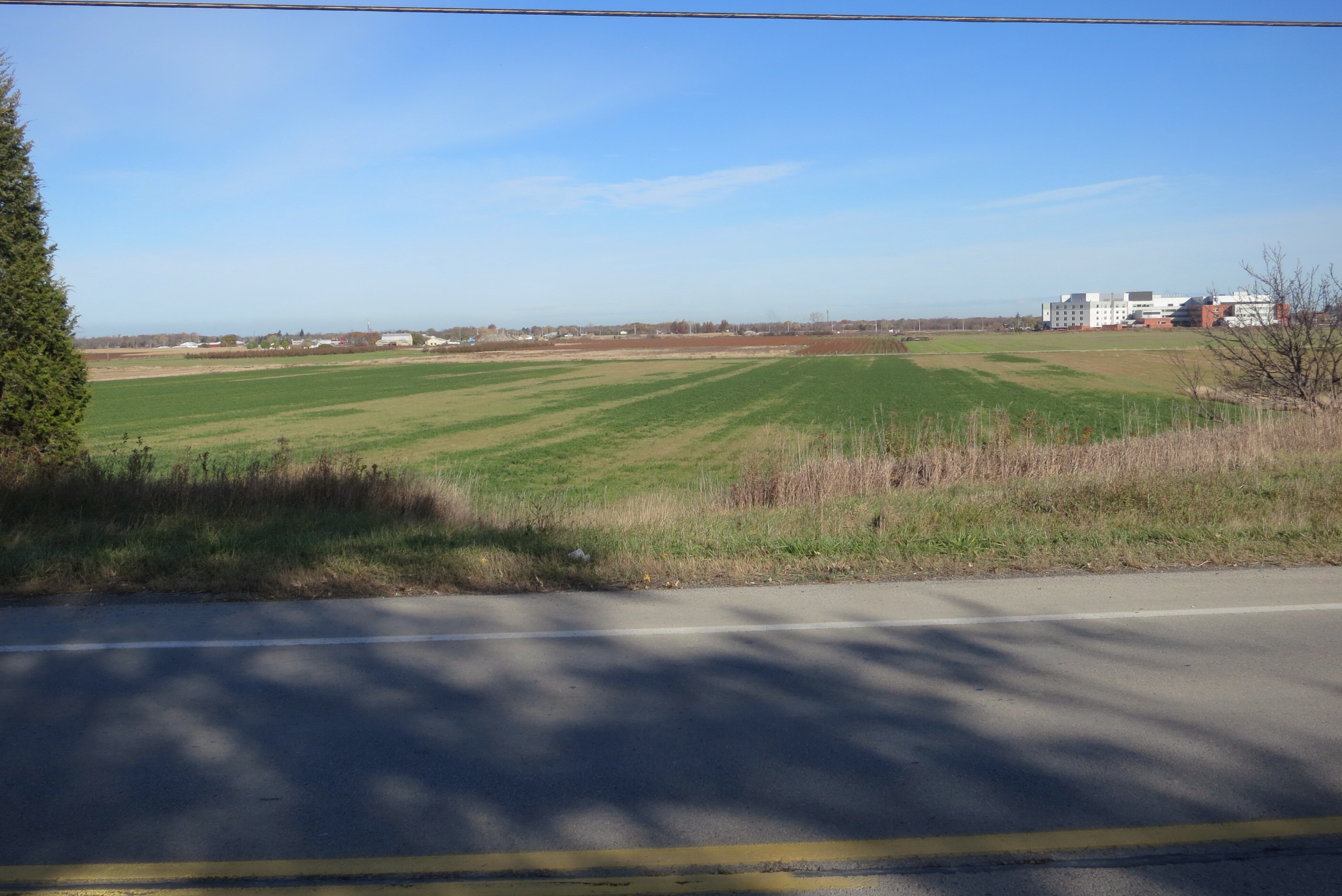 The leaves were mostly off the trees, but with some notable exceptions: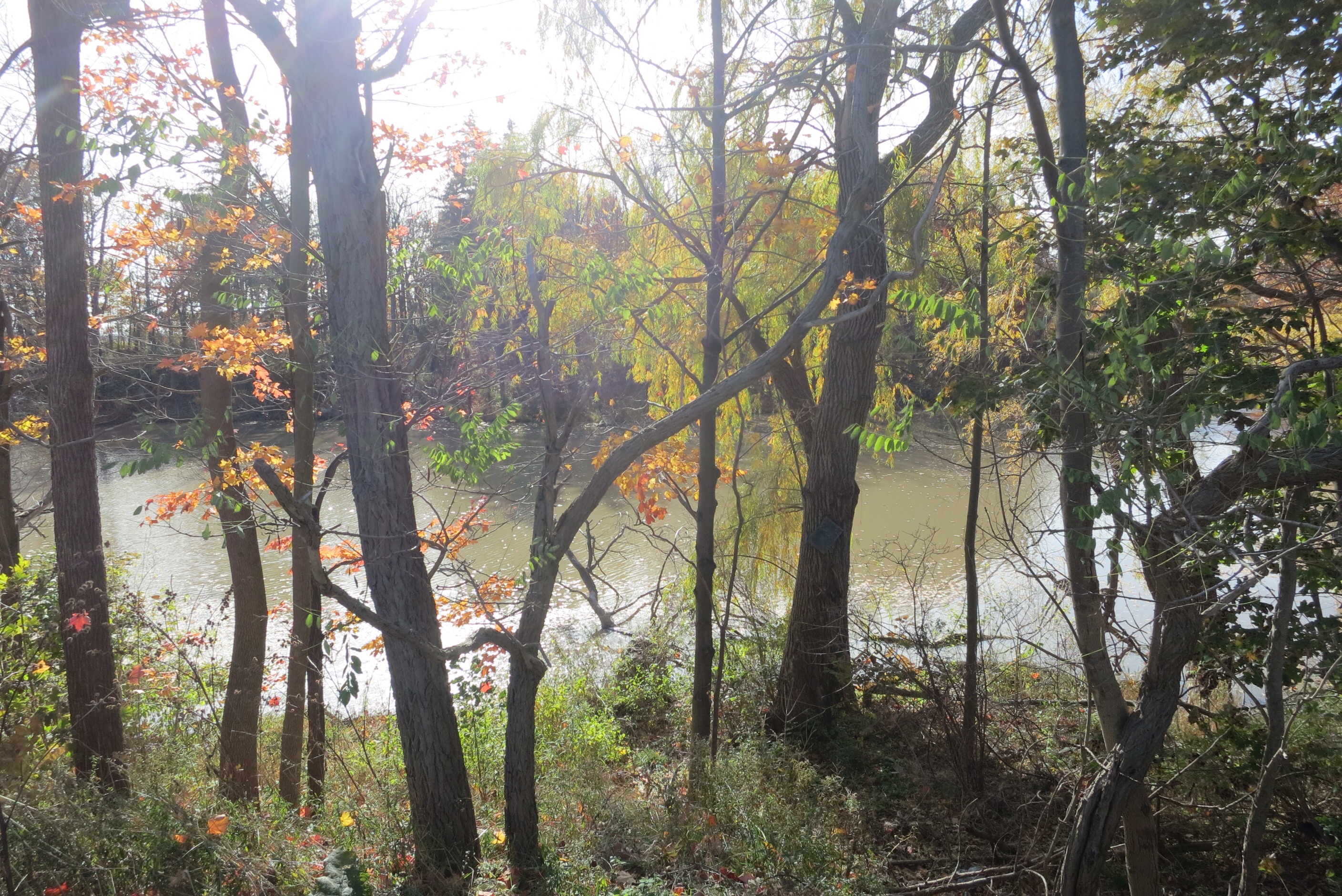 There were vestiges of Halloween: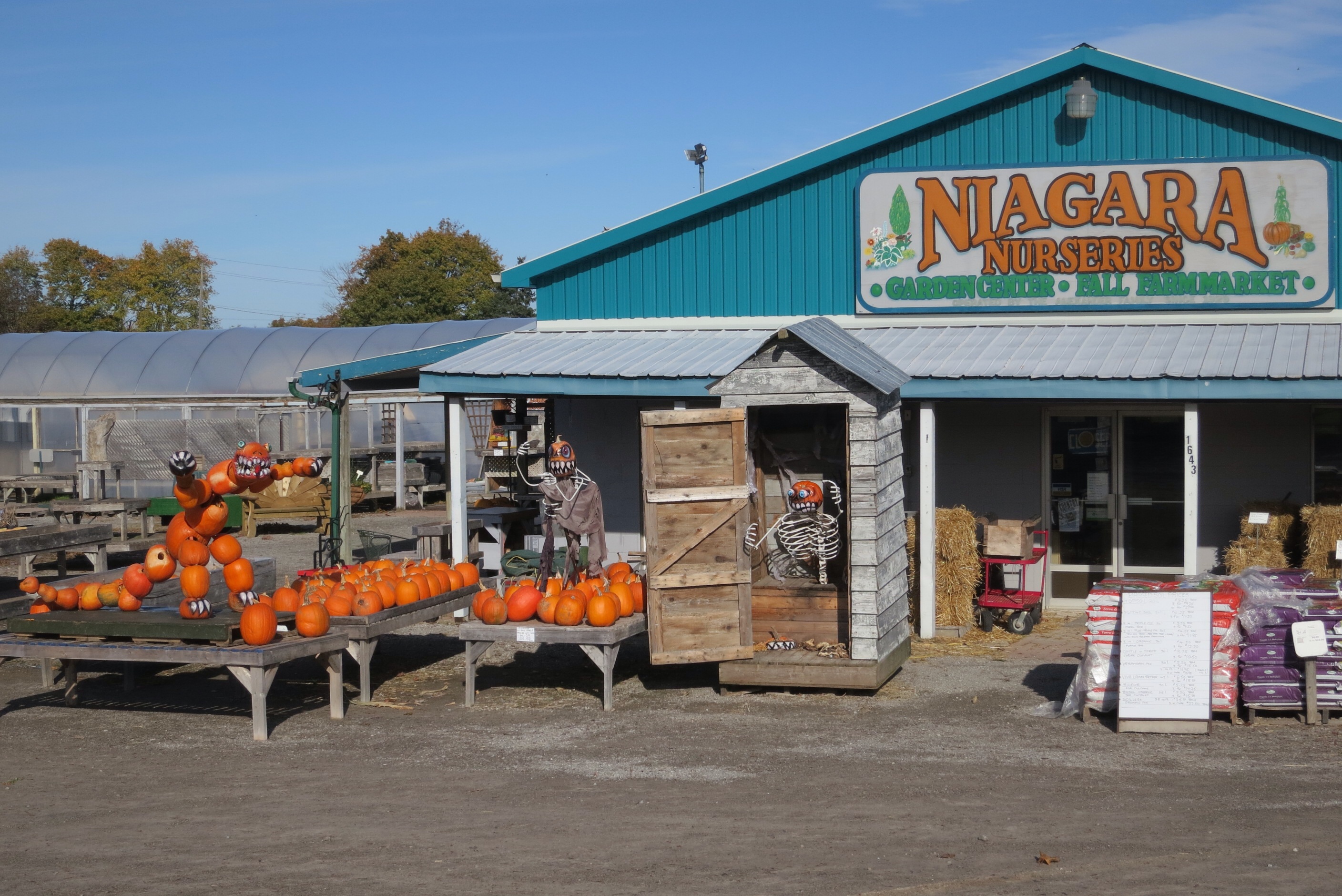 and even some indications that the next season is upon us (recall that Canadians do not take a big, commercial break on the fourth Thursday of November):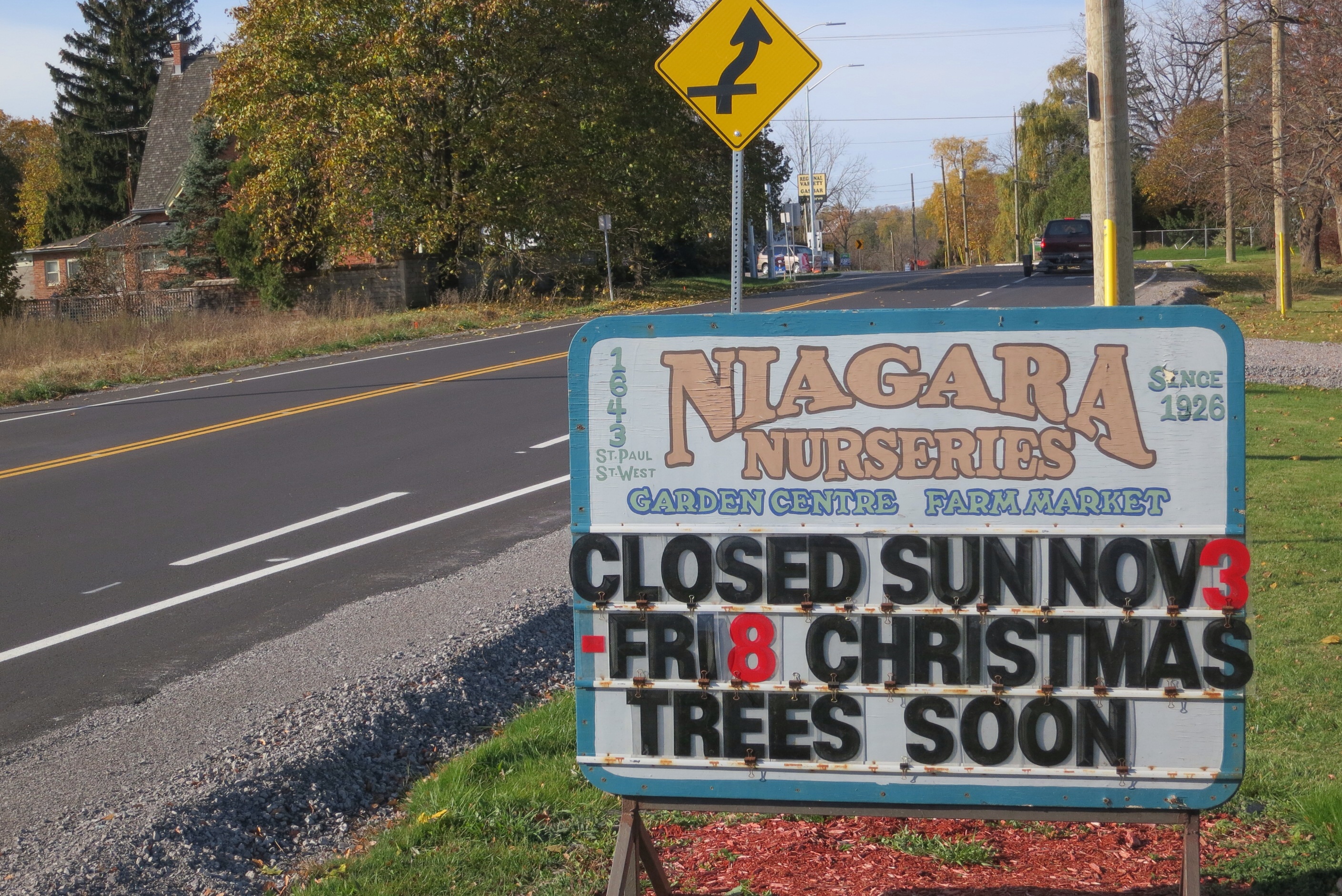 Here is a building powered by solar AND wind, and if you look carefully in the tree to the right and behind the windmill you can see lots of migrating birds taking a rest: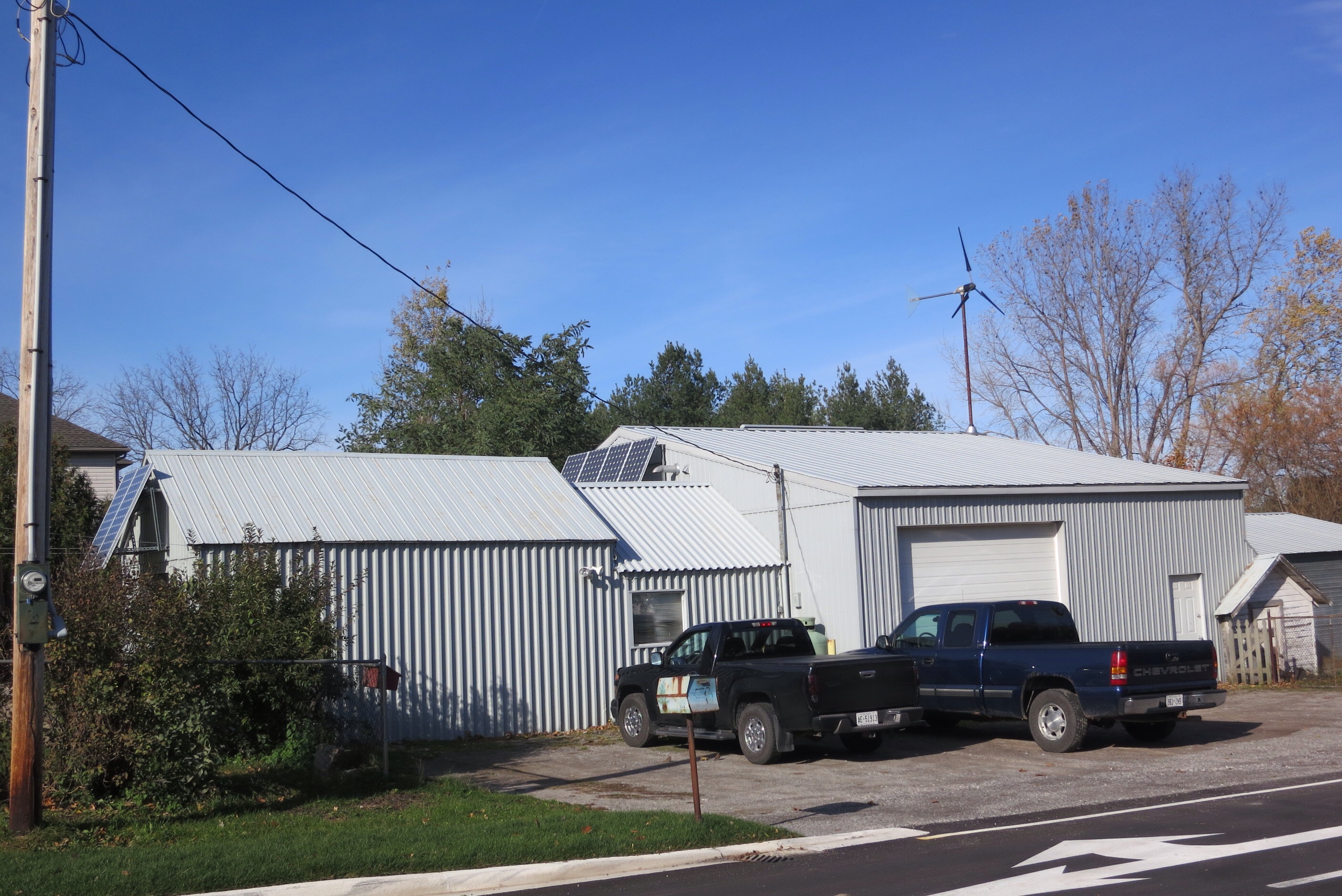 A recent and major construction project to gently cross a small stream: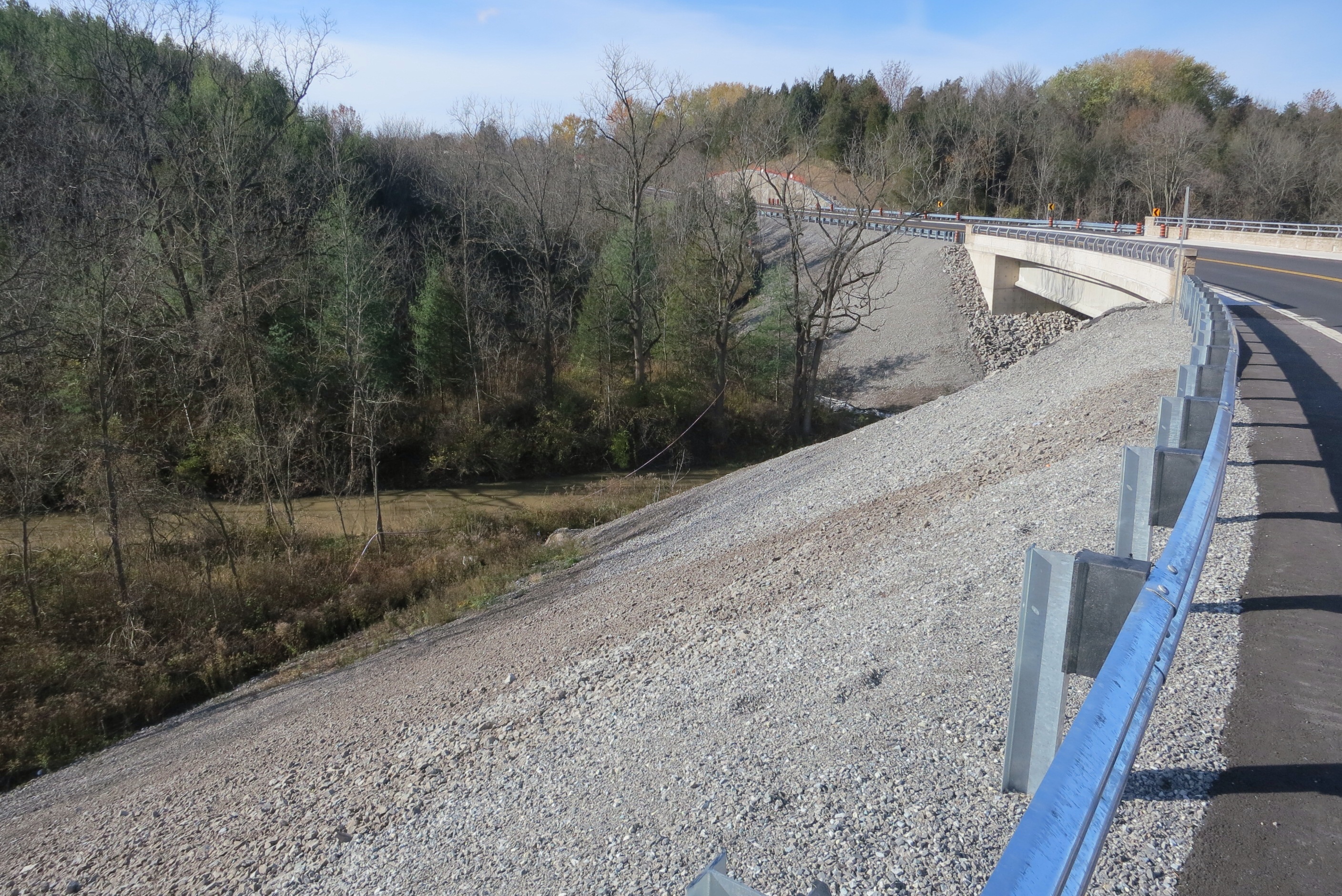 I walked past many vineyards today. What you can't see in the following picture is the rifle-like bangs passing each of the fields like this. These are automatic devices, apparently, that go off periodically to scare away vine enemies. I imagine it would be quite annoying to live near this.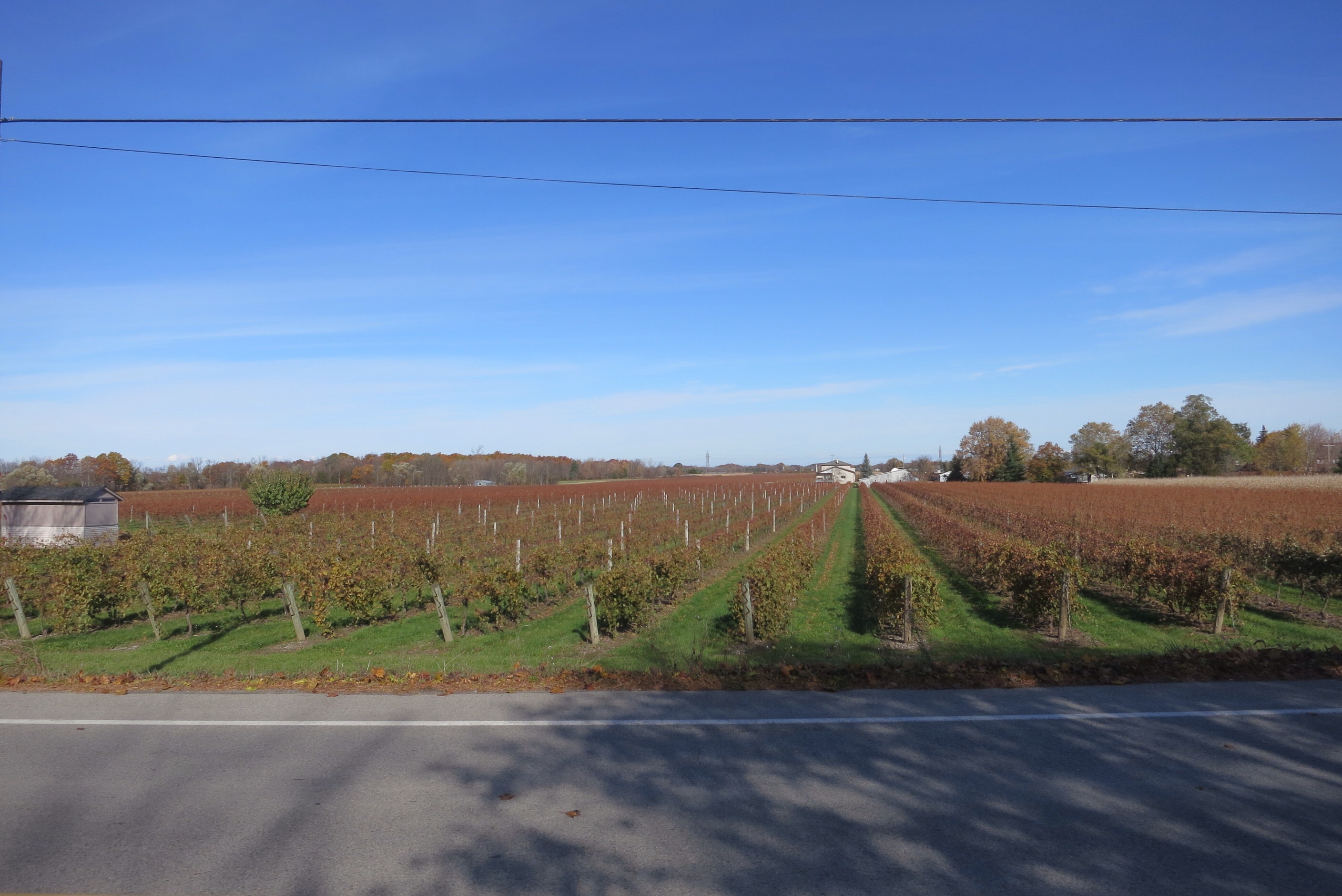 I saw more Ontario flags than Canada flags. This is unlike the USA. I don't recall ever having seen someone flying a New Jersey flag.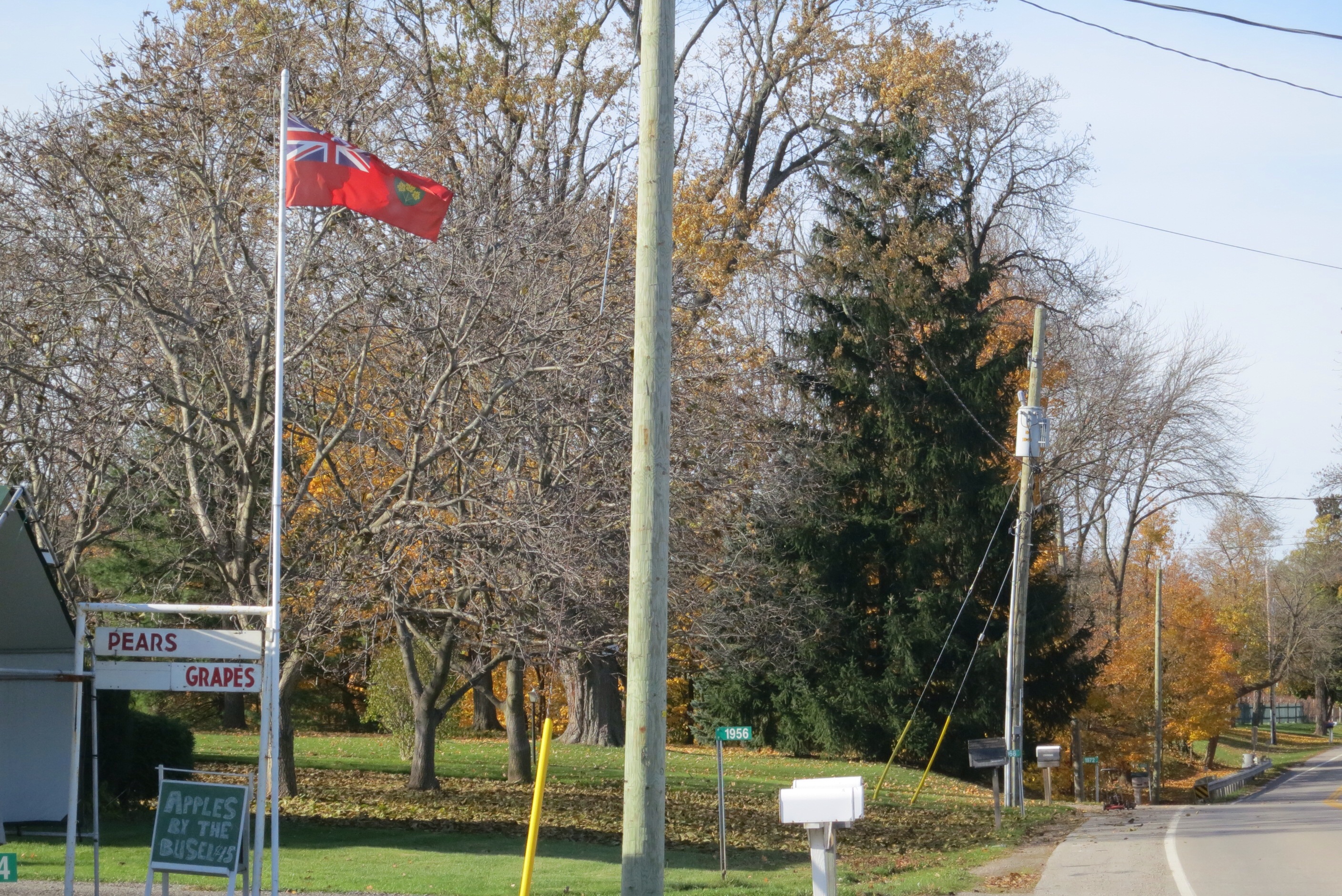 A couple of pretty sights as I was getting closer to Jordan: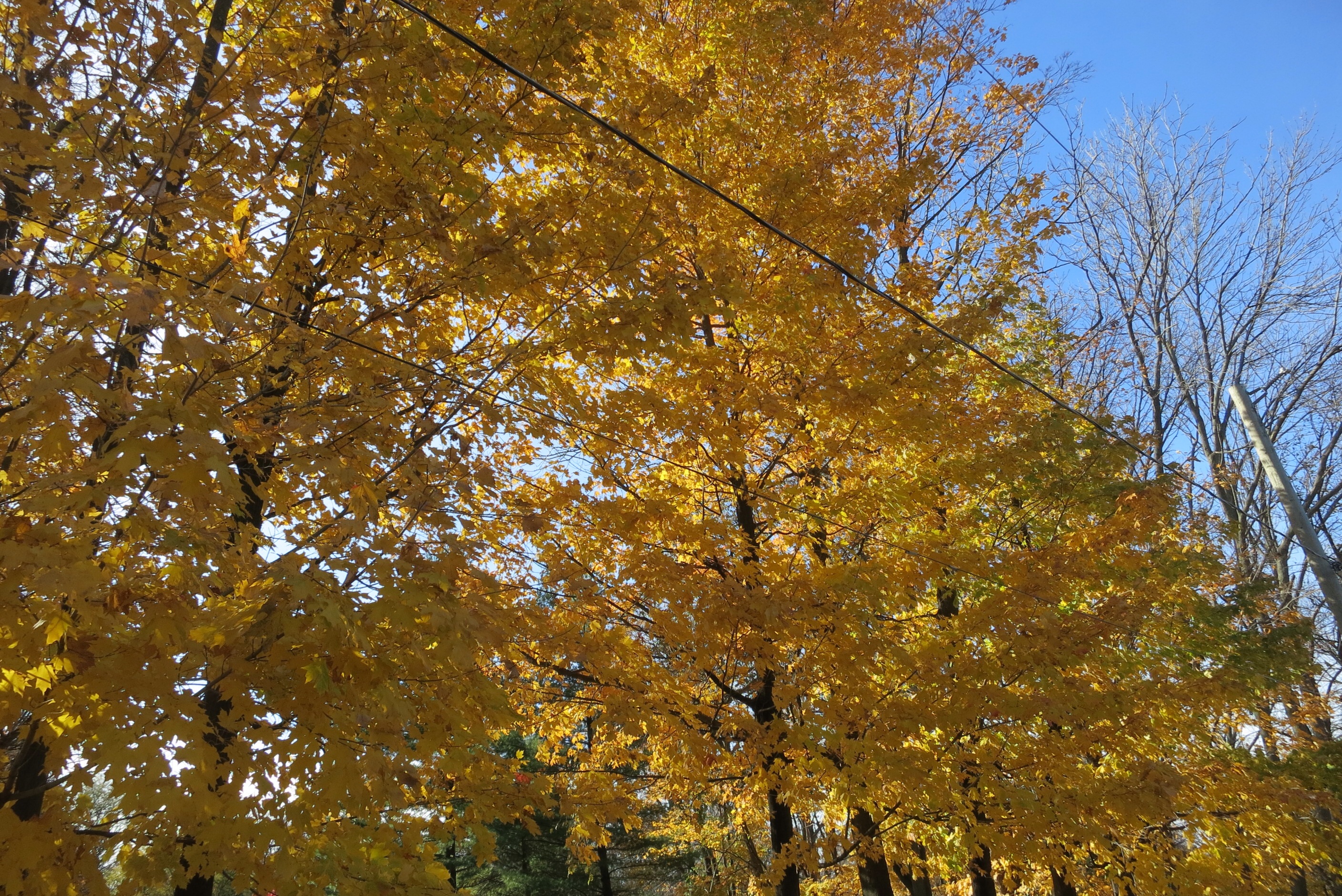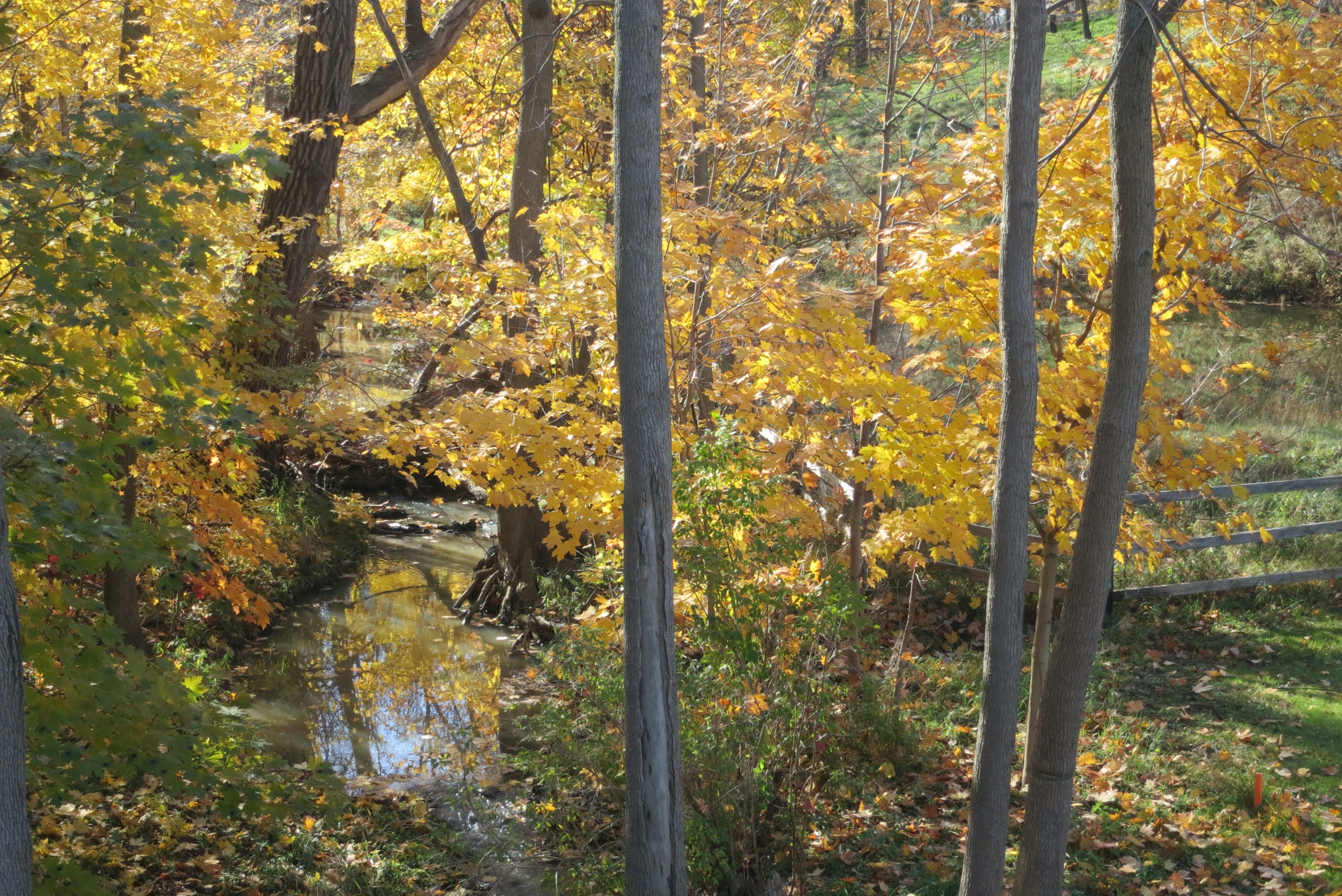 Some political issue, I guess: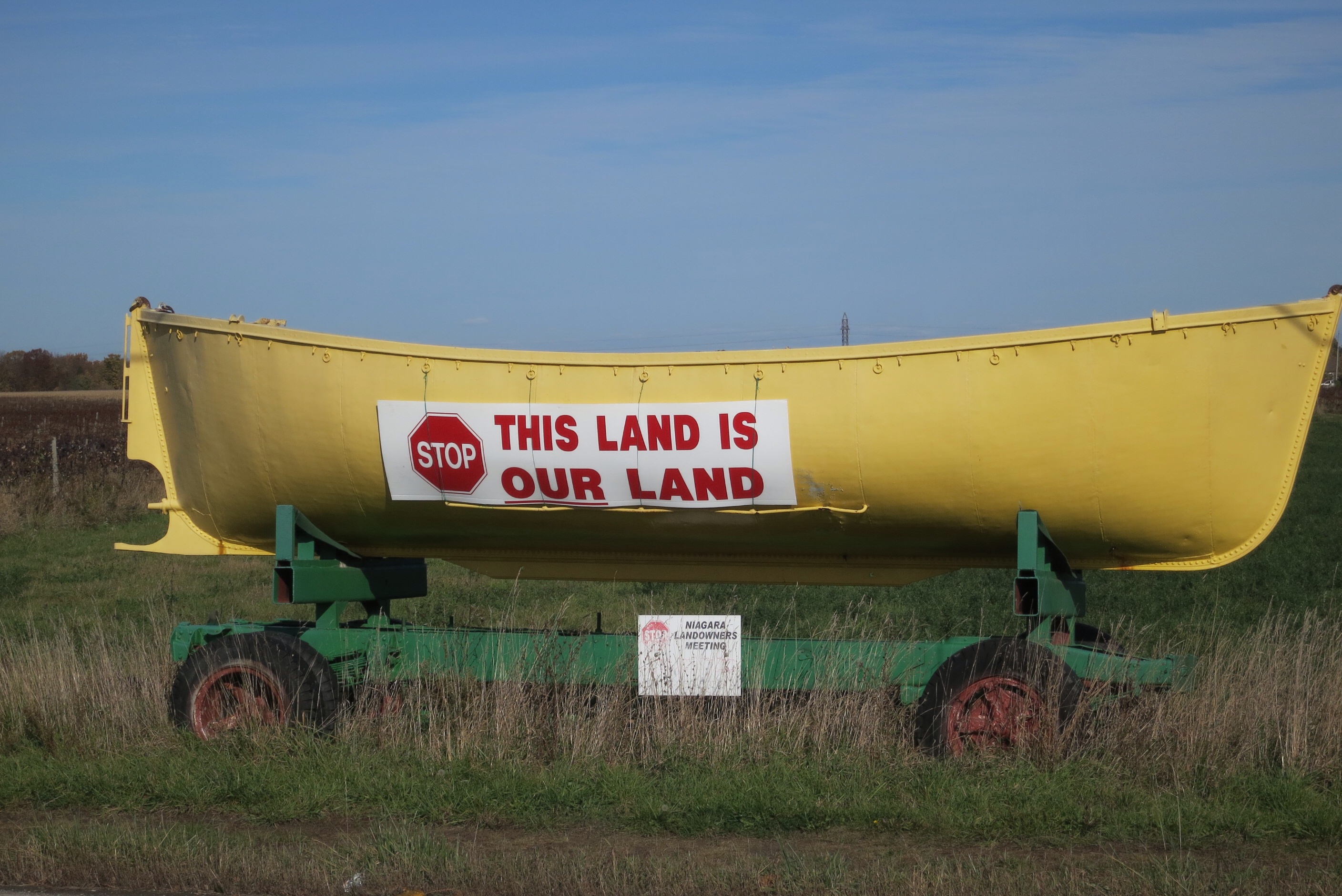 Descending into Jordan the road actually got a wee bit curvy (I like curvy, as you know):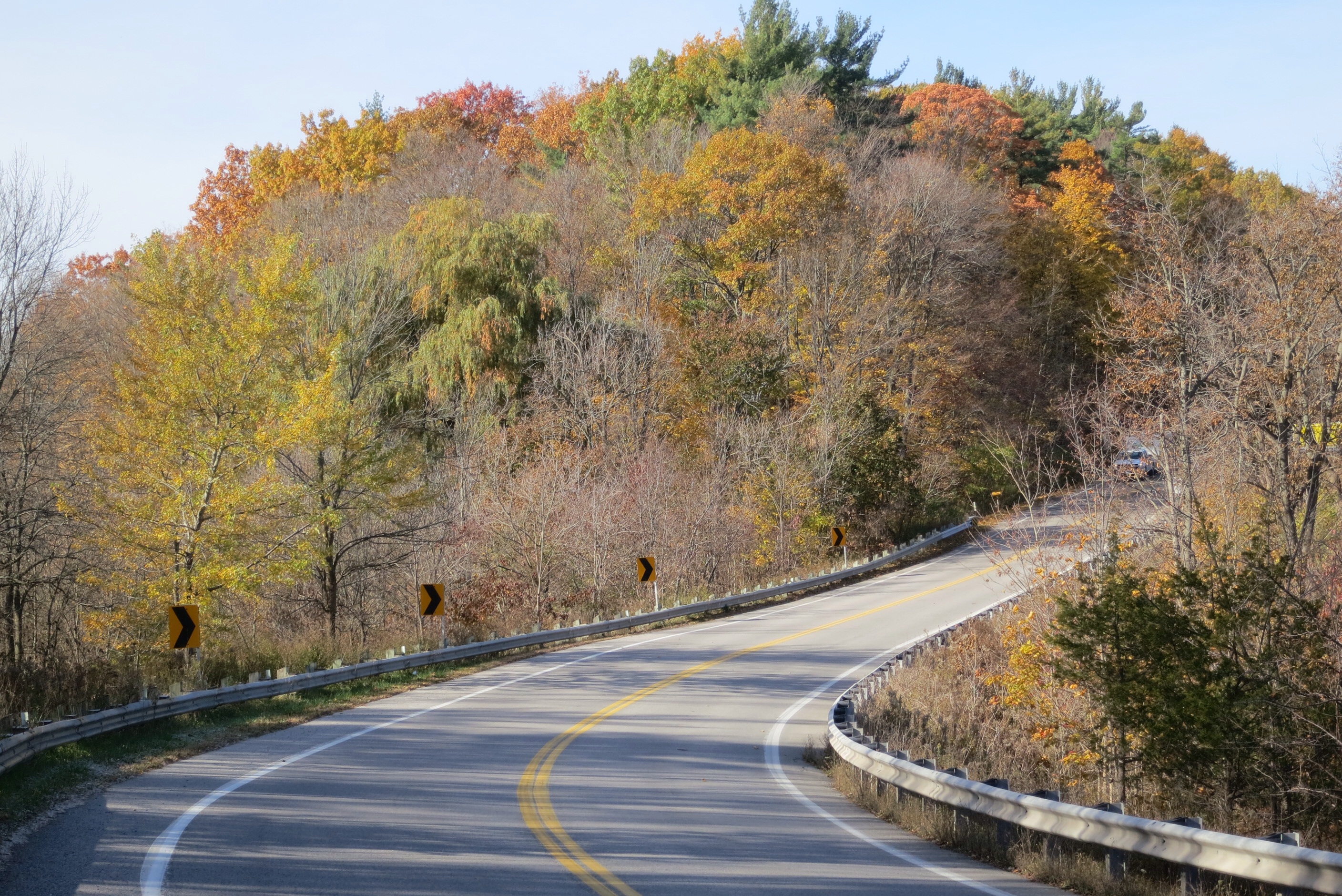 Throughout the trip I have wanted to capture a picture of a shower of falling leaves. This is very hard because it is the motion that is so appealing; a still shot tends not to distinguish between leaves on the tree and leaves on the way to the ground. This sort of worked: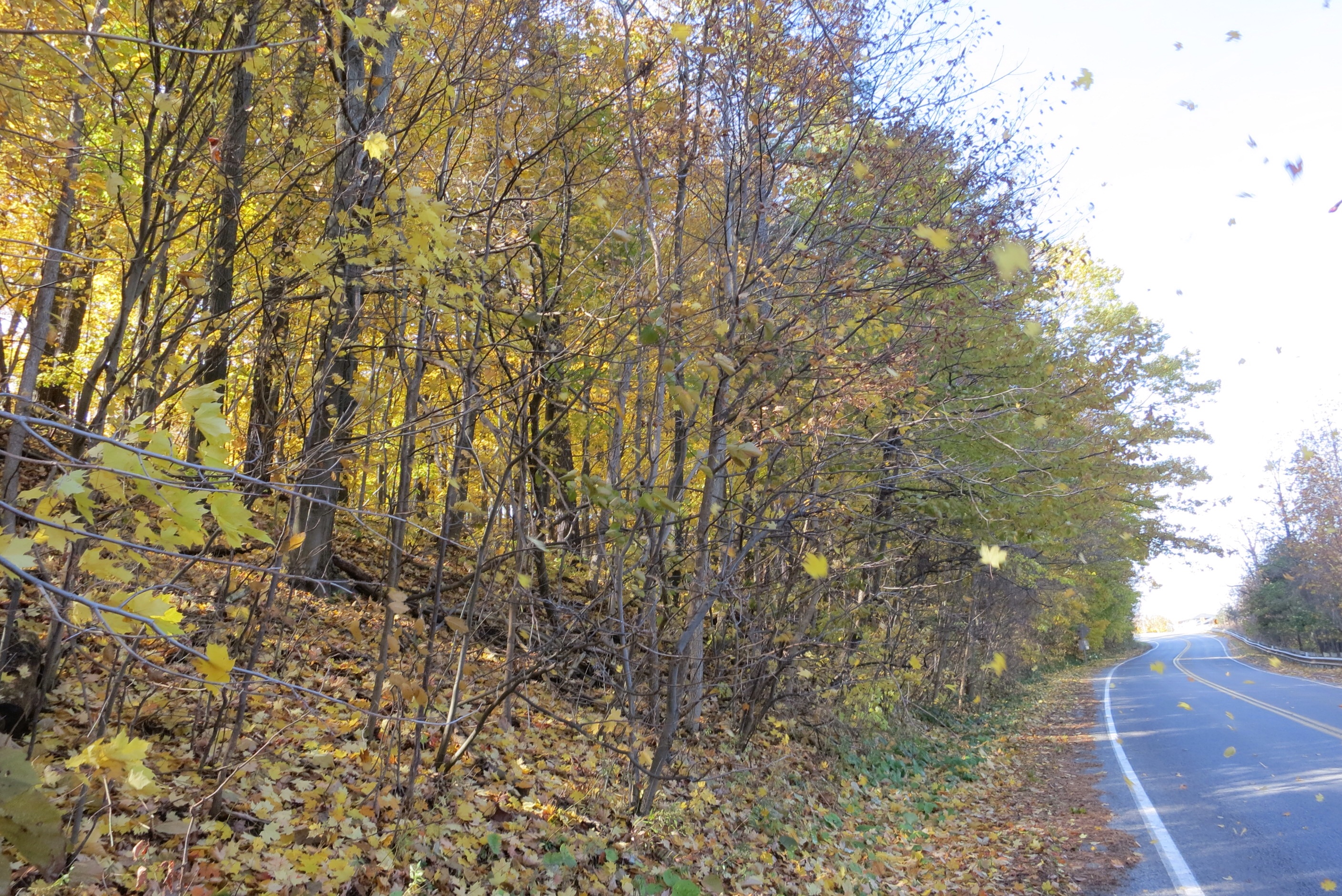 These workers were either picking or trimming; hard to tell which from where I was: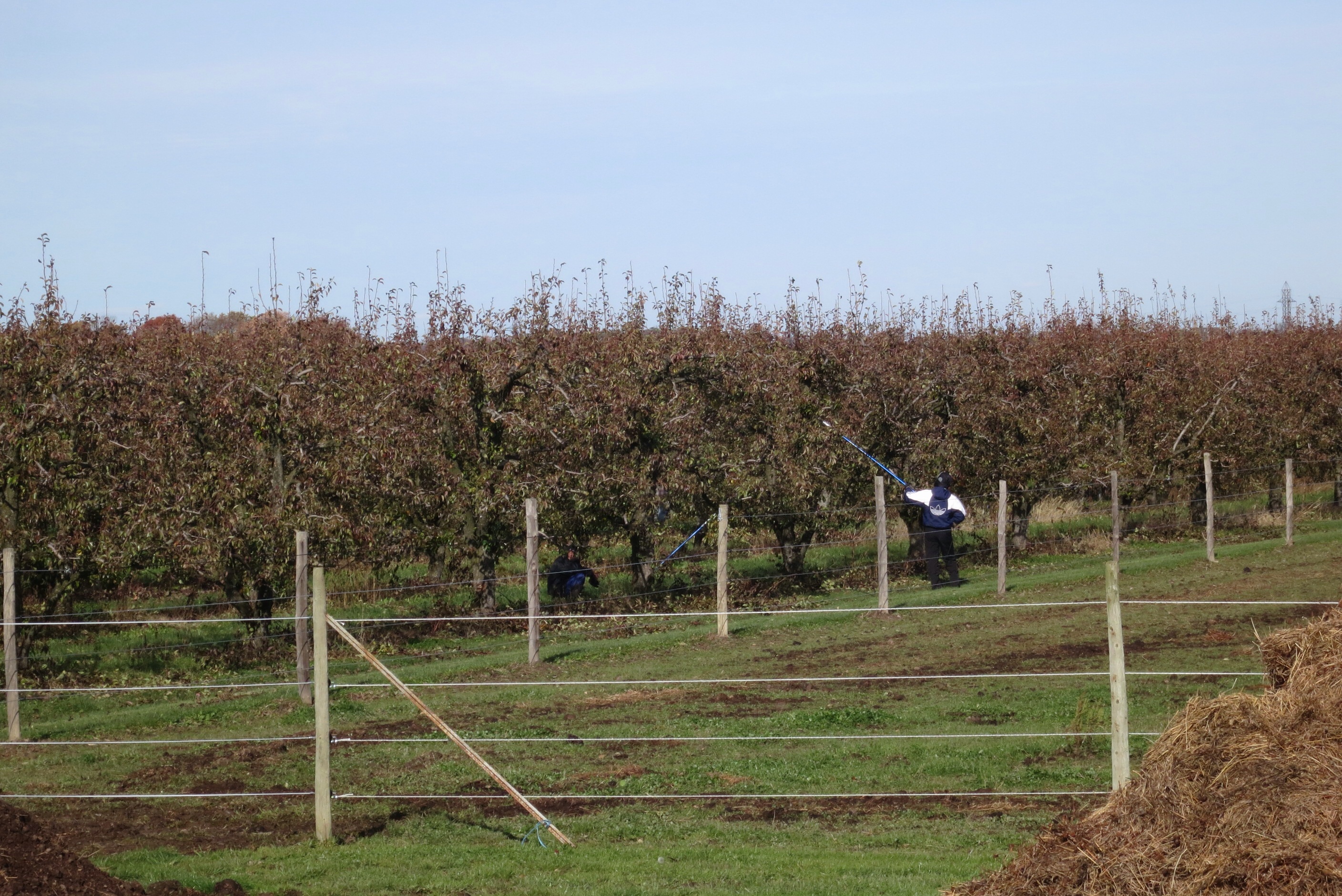 Isolated little late shedder: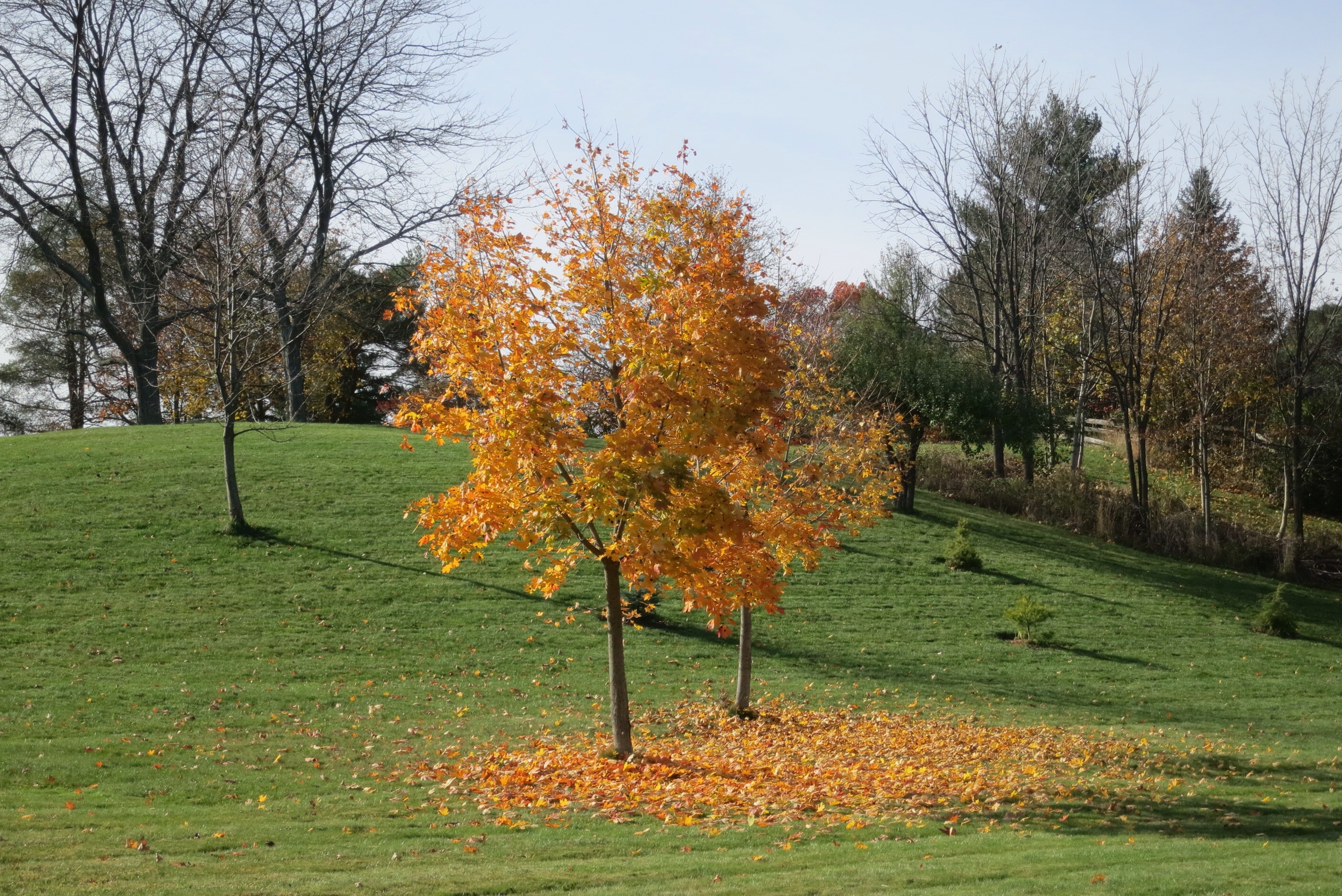 I stepped off the road to take a classic fall view down this lane: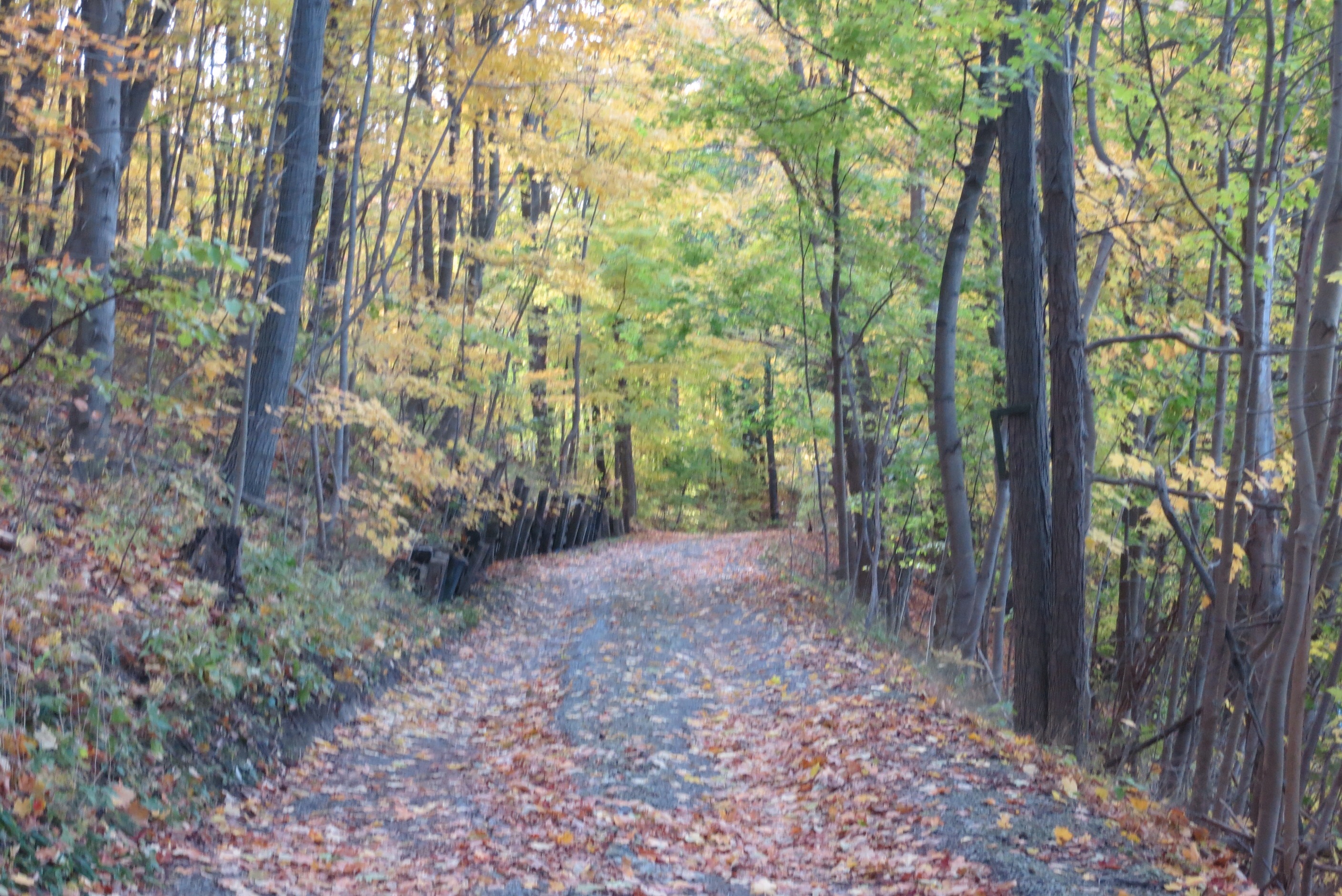 At the bottom of the Jordan valley I purchased a turkey wrap at Butterball's: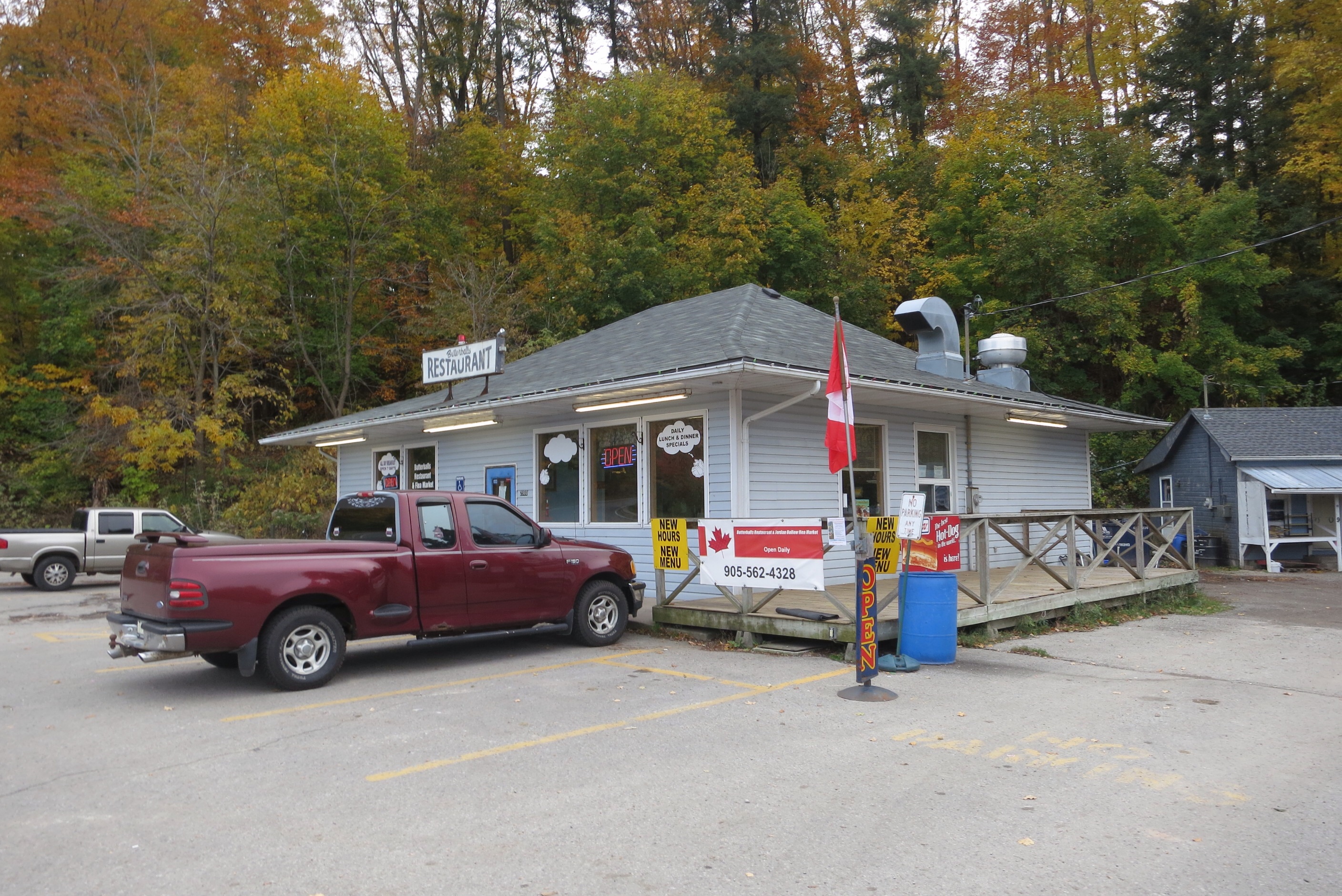 They also have a flea market but there were no fleas for sale today: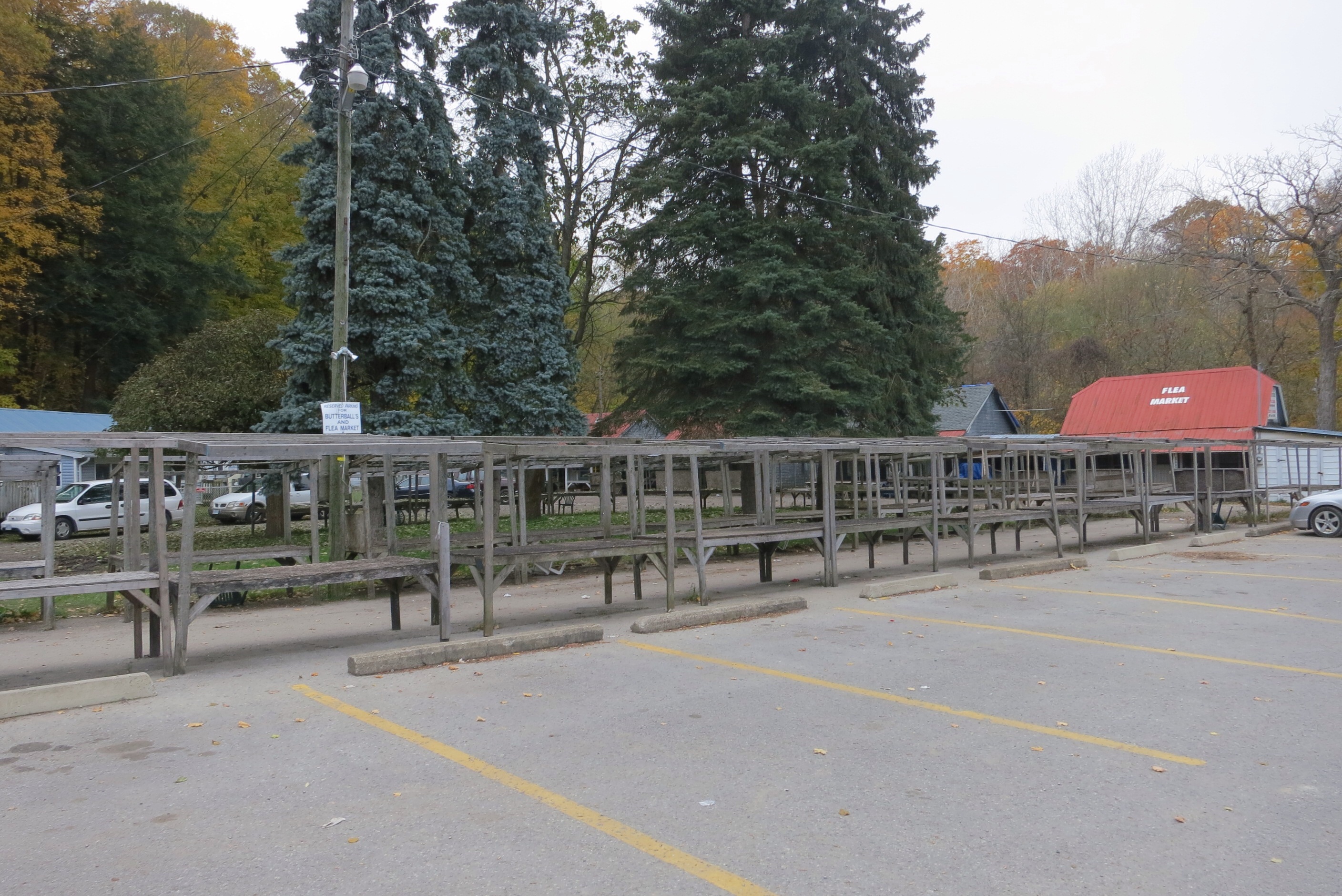 And here's the stream at the bottom of that valley: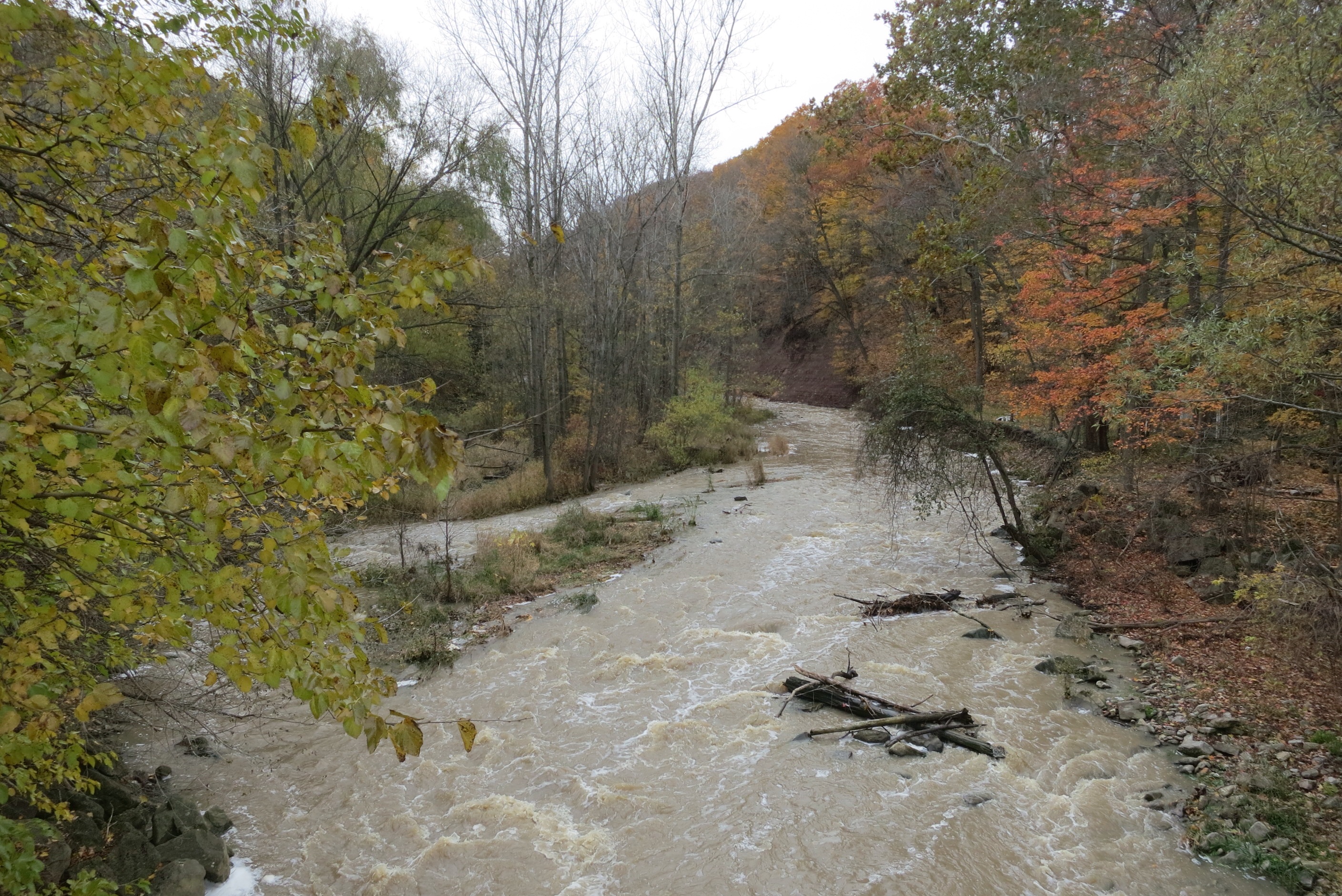 More colorful curves ascending from that little valley: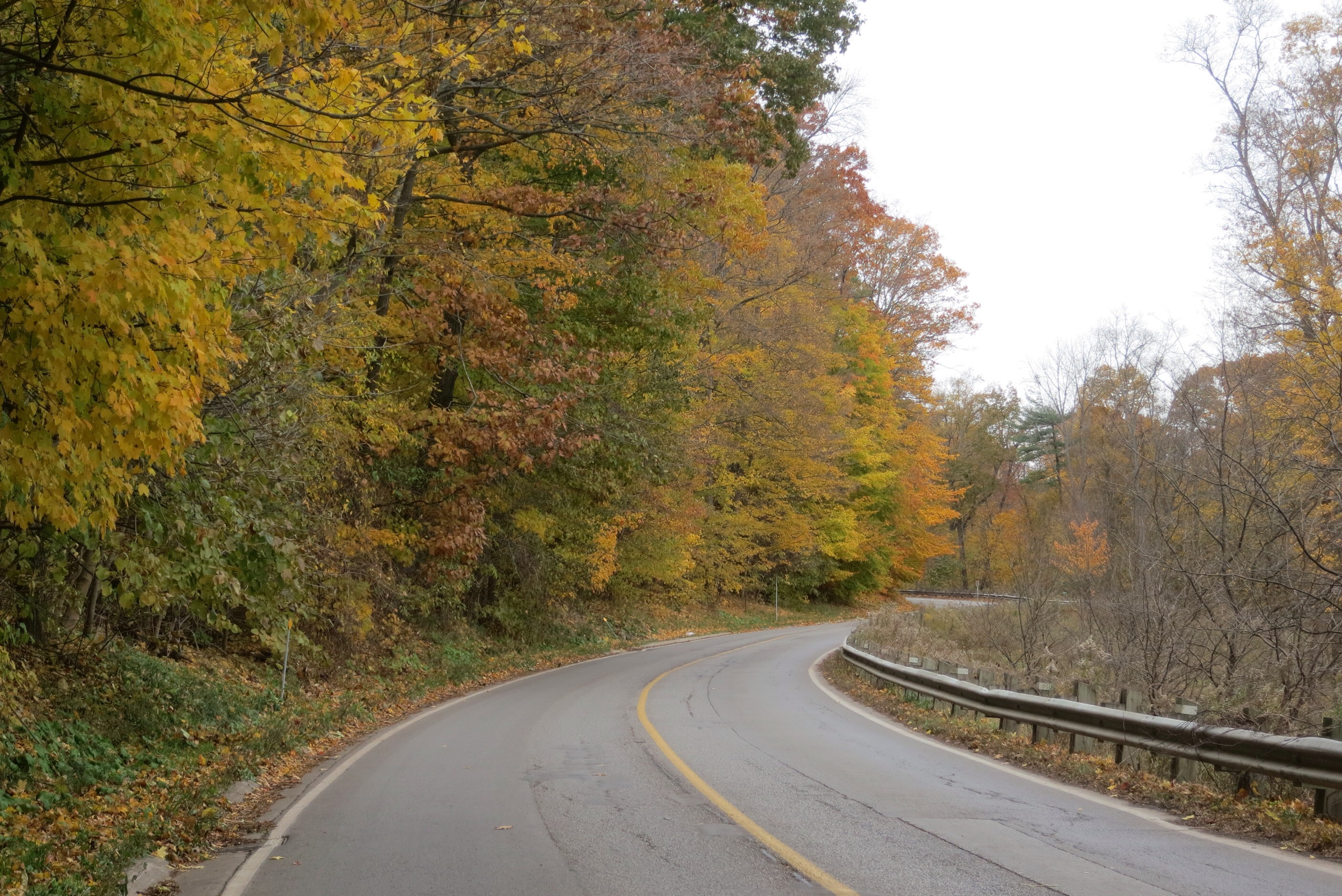 Communications with the dead?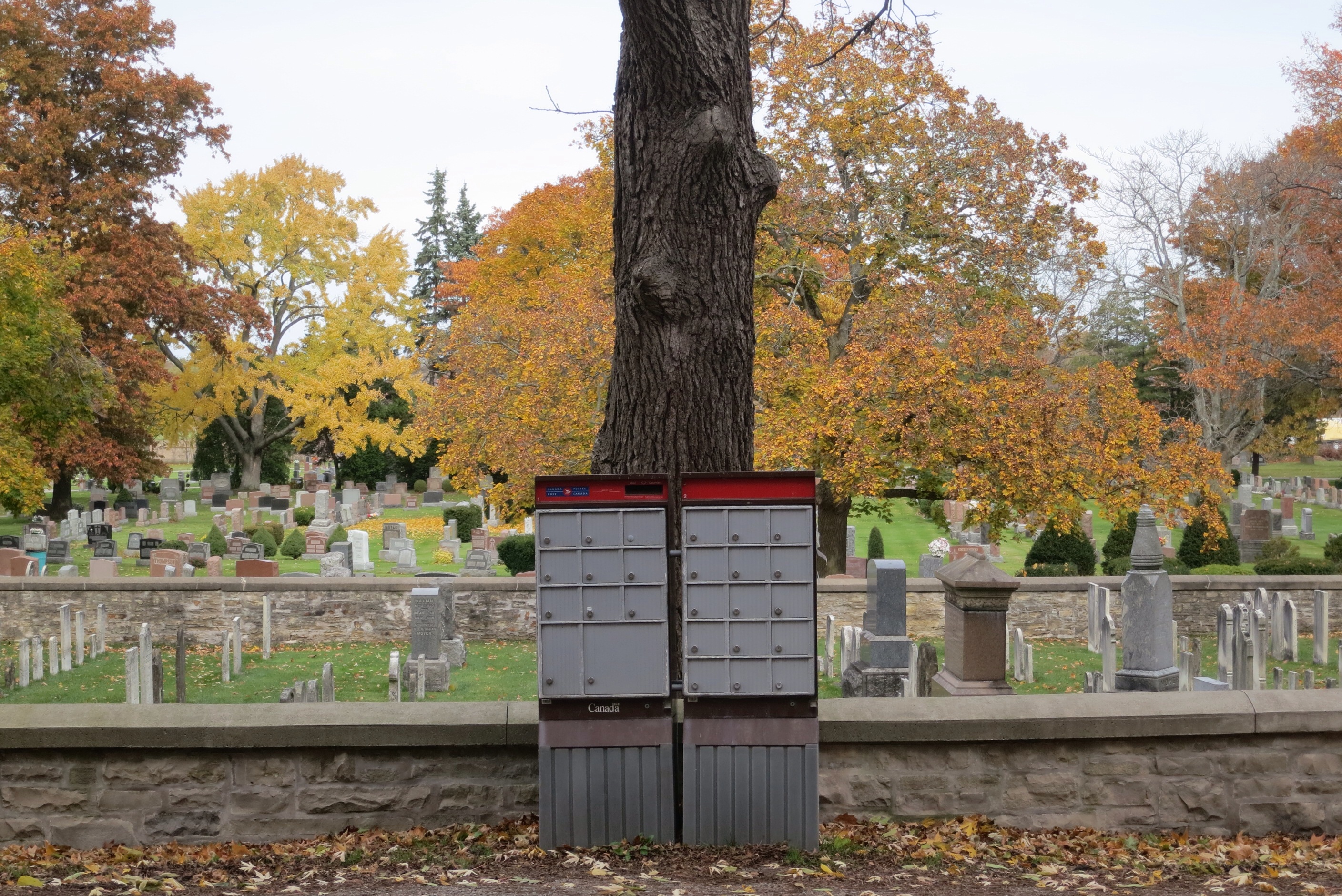 Tiny, well-built school: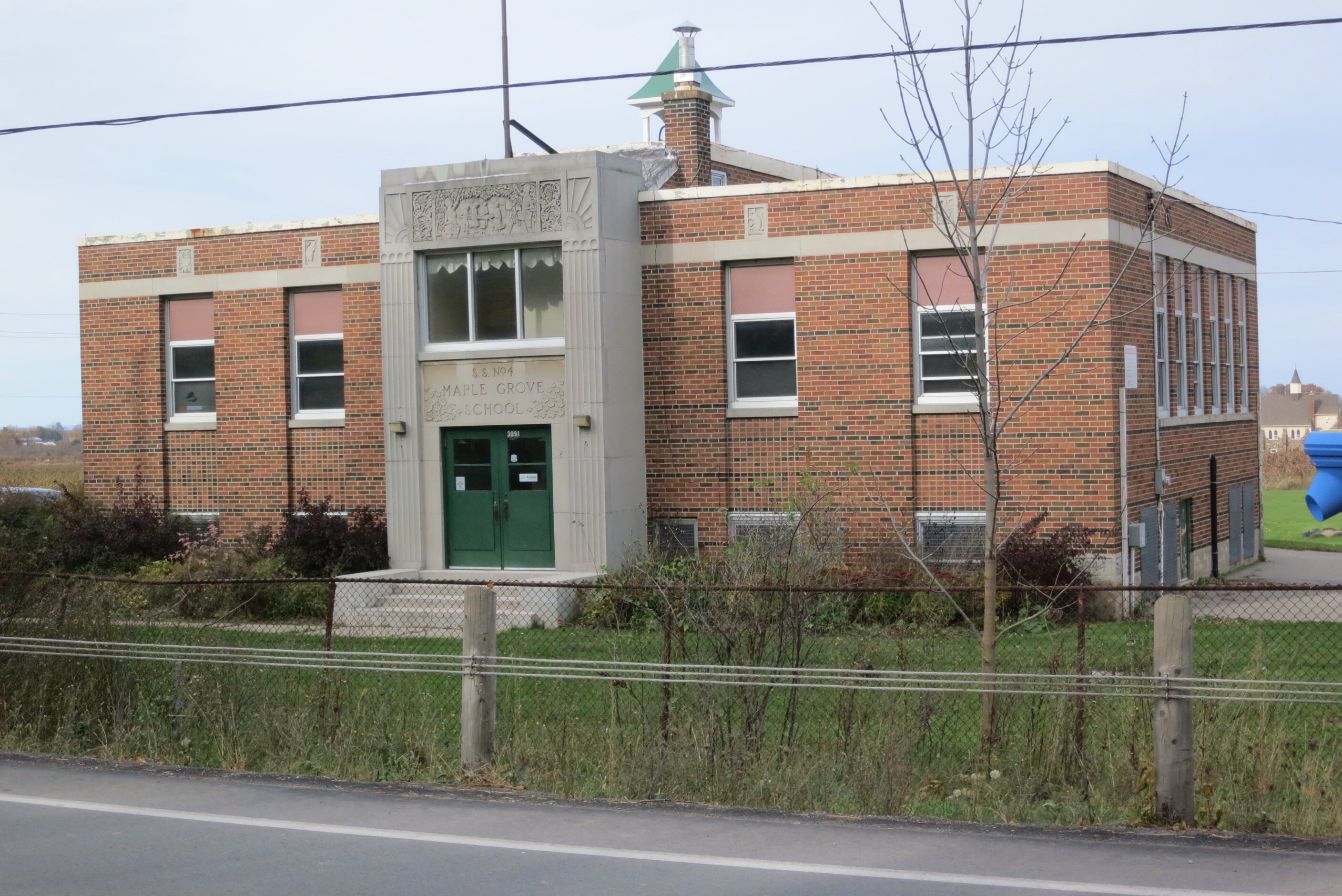 Active nursery: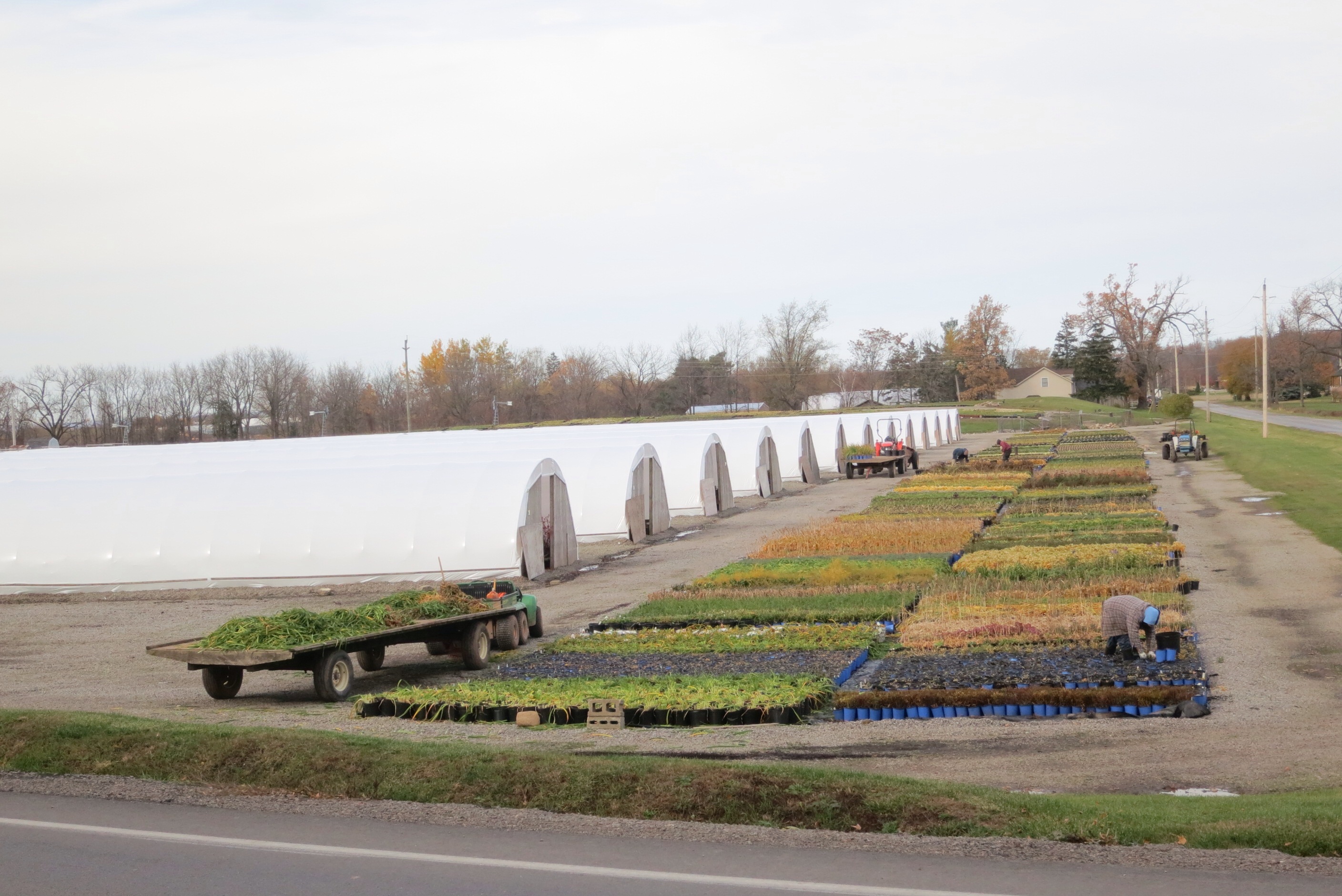 How many lions do you think YOU could eat?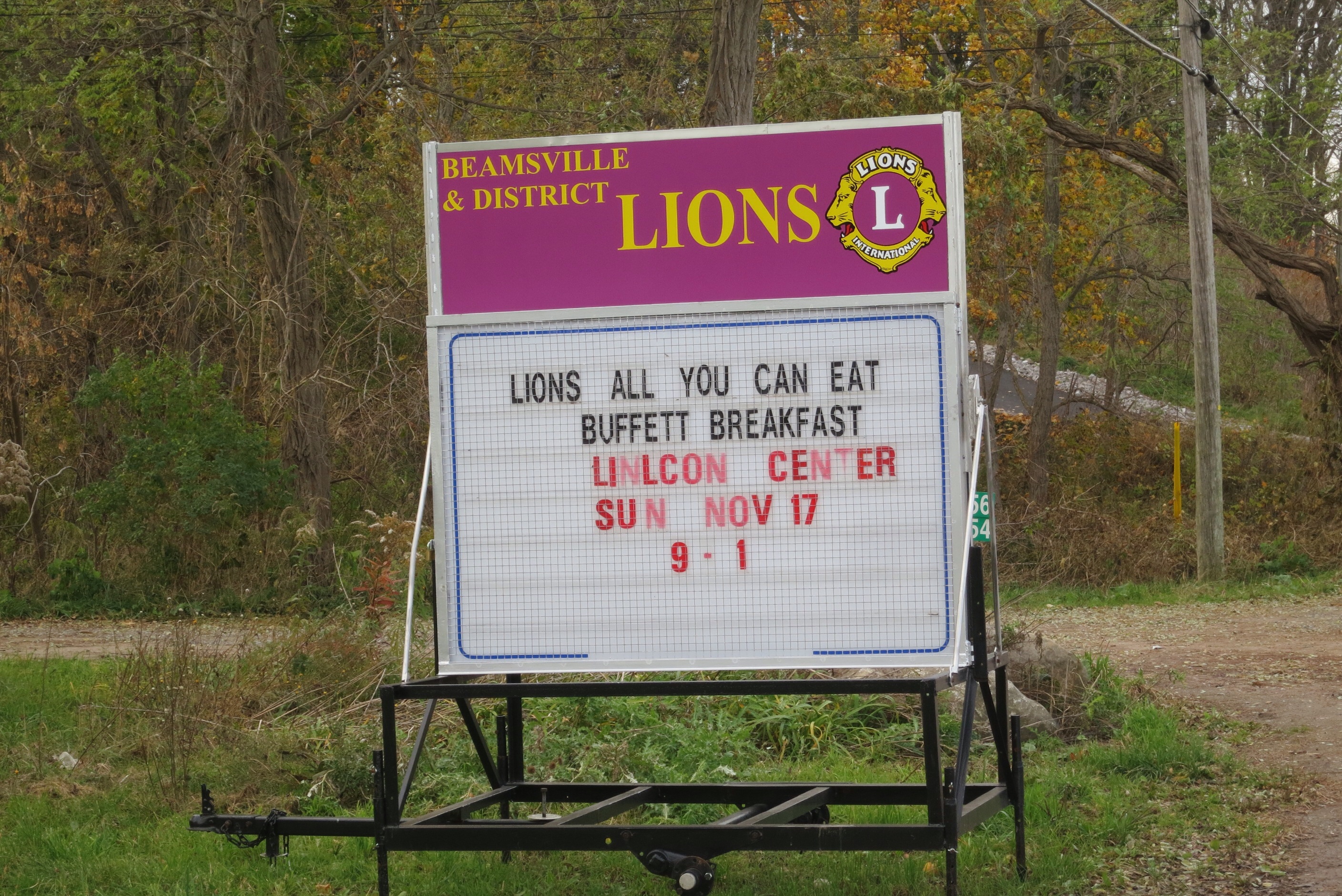 Typical Main Street scene in a small Ontario town (Beamsville):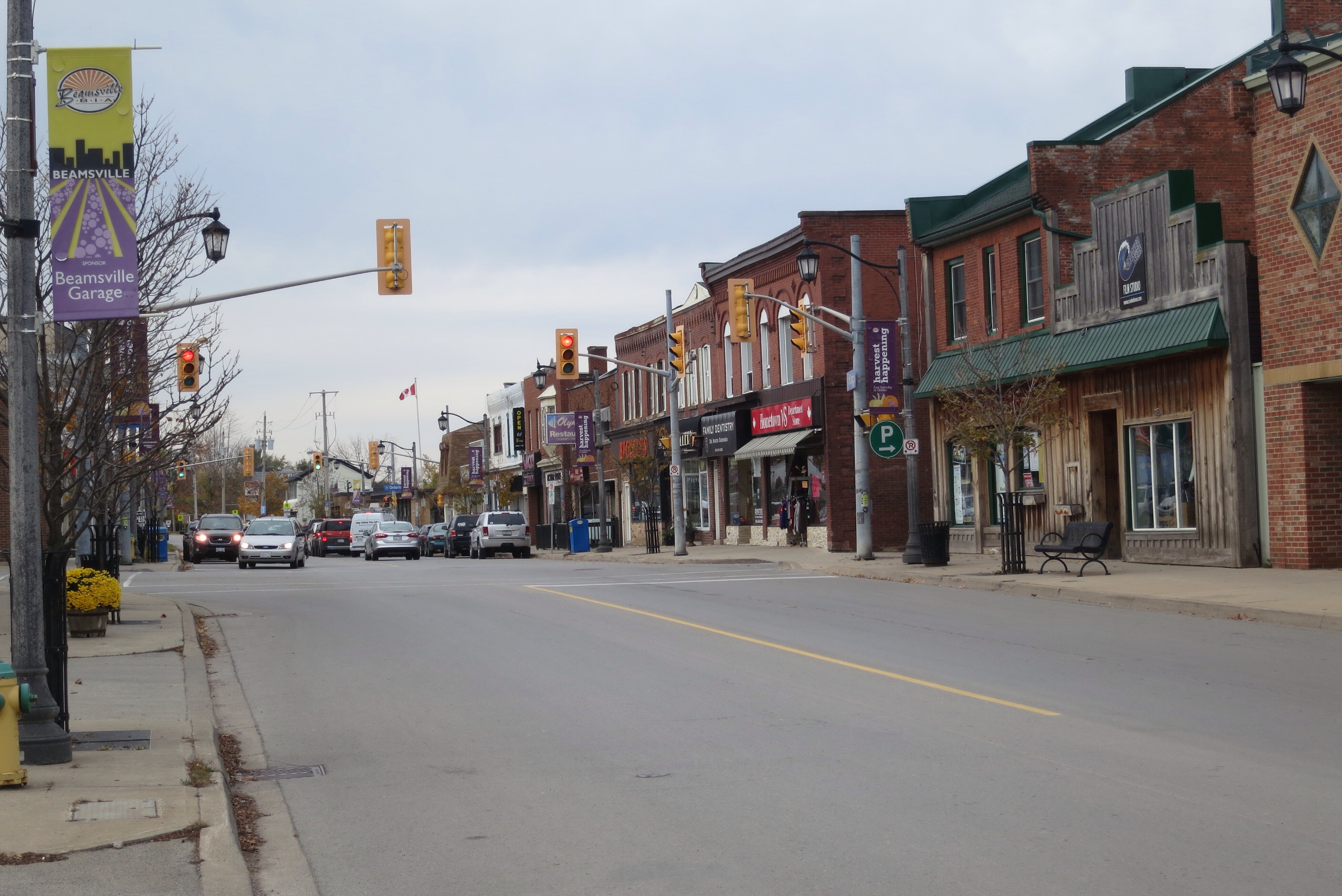 Typical Canadian humility: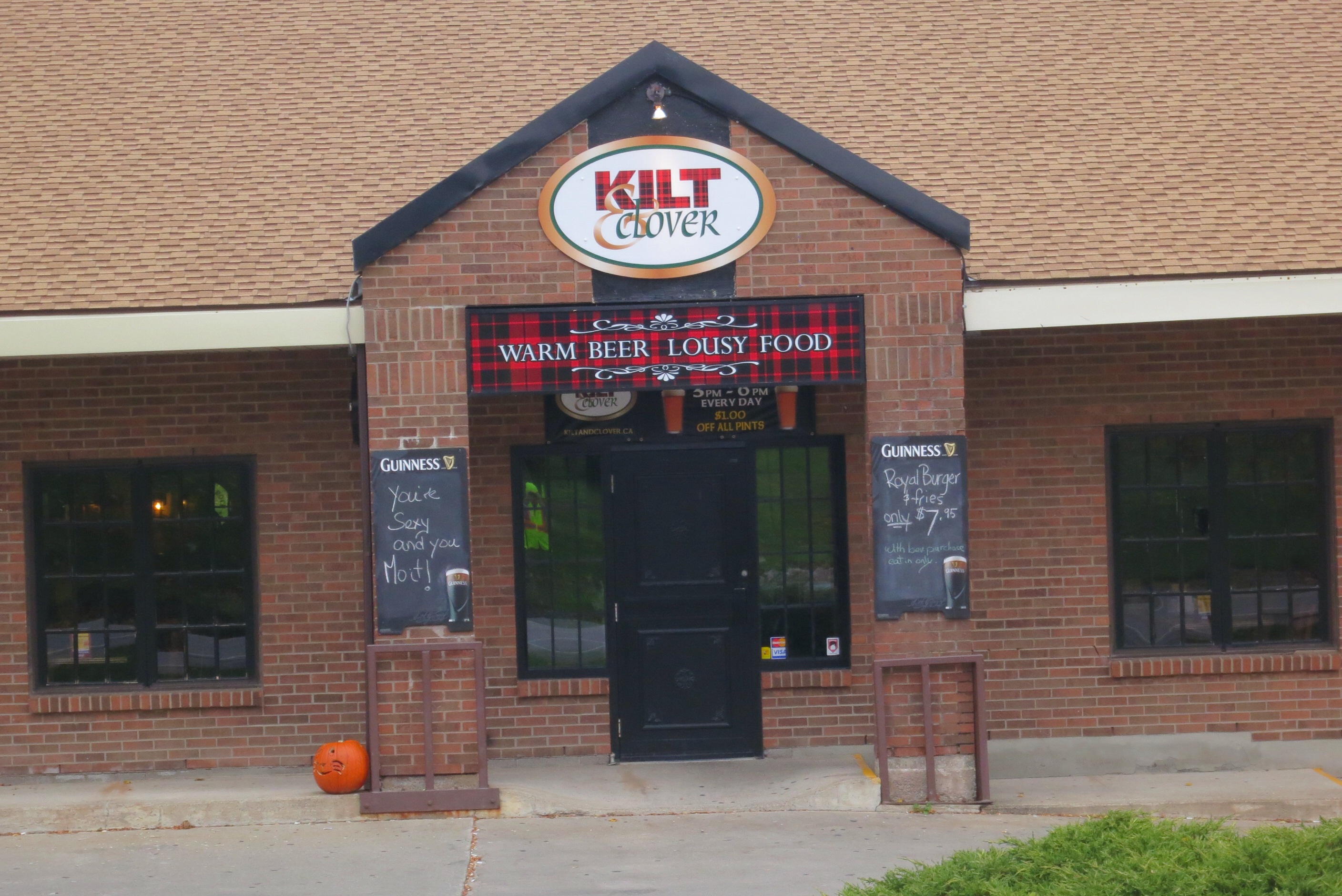 Casa Nostra?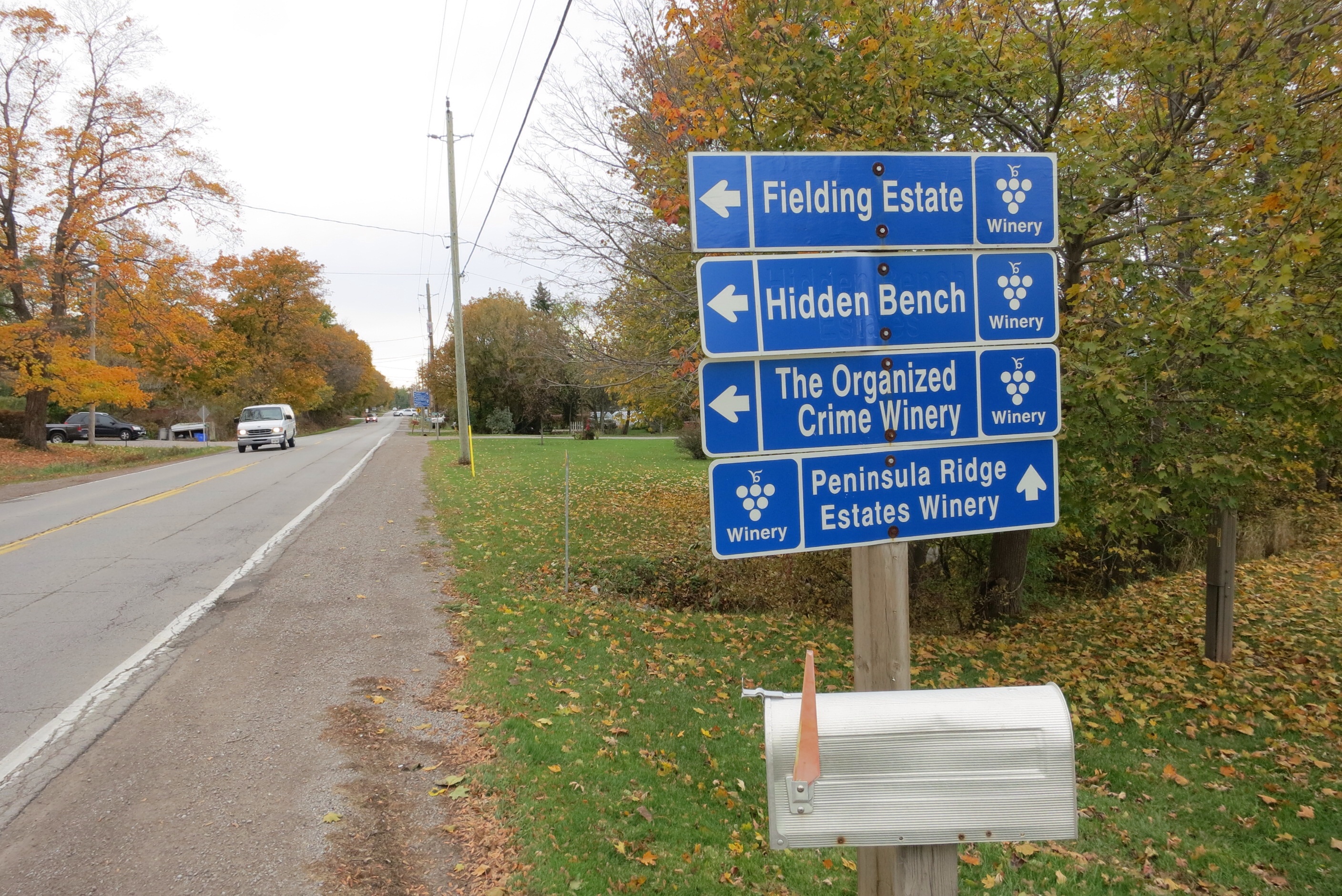 From foreground to background you see: vineyard, Queen Elizabeth Way, Lake Ontario, Toronto (with distinctive CN Tower). So close, yet so far away: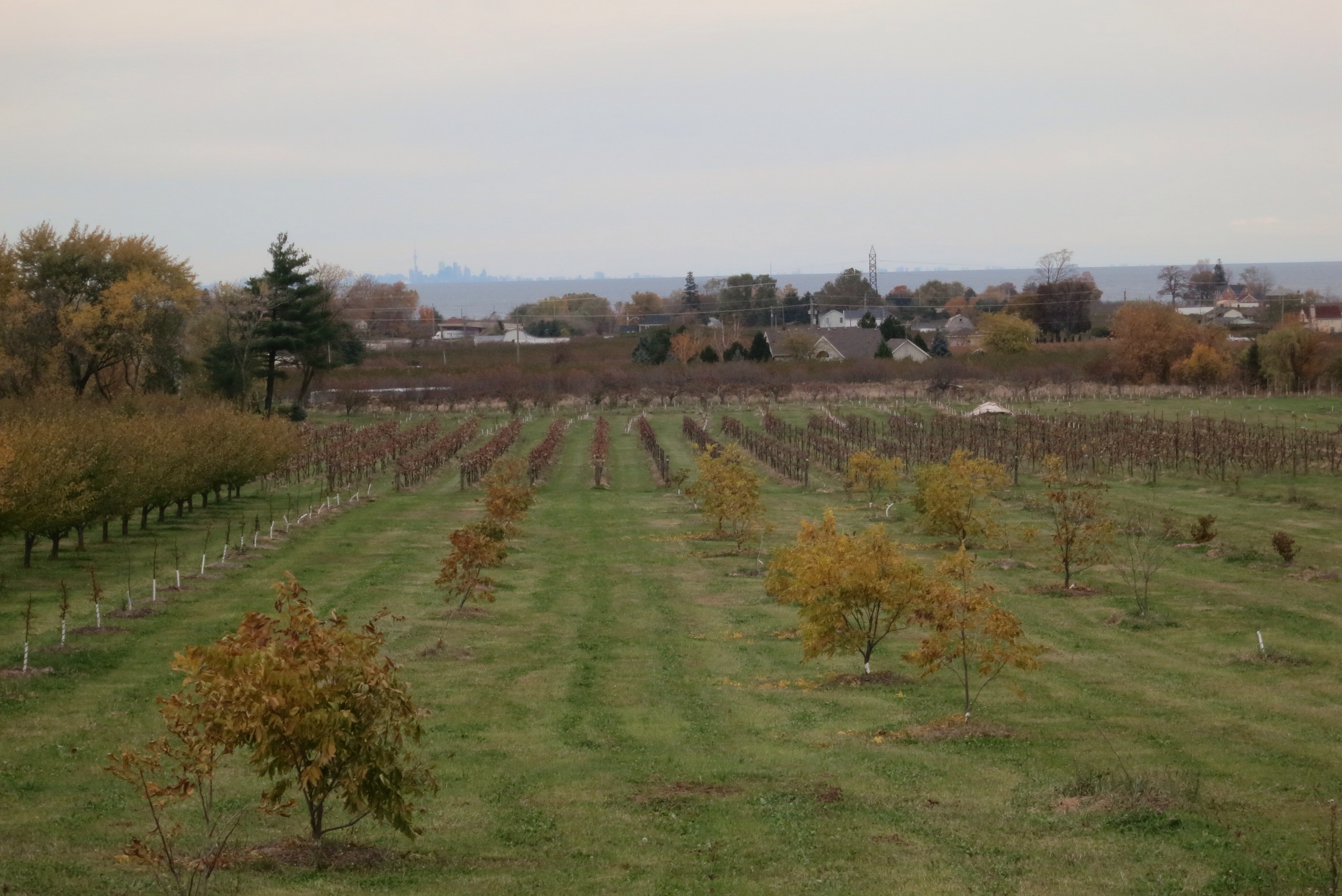 Entering Grimsby, where I will finally meet the shoreline tomorrow: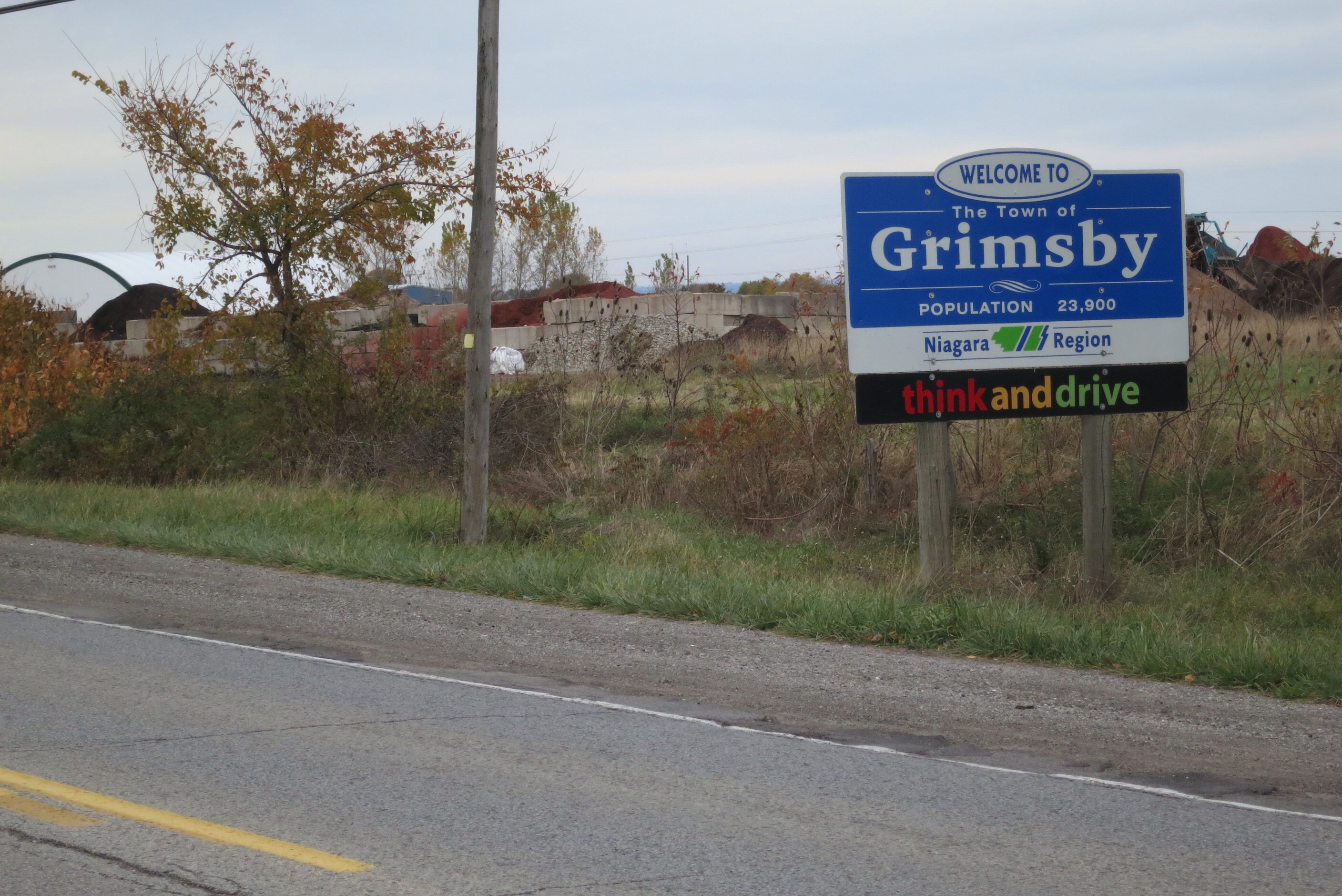 I'm staying tonight with Dean and Barb. This connection was put together by my friend Phil; his wife Marilyn and Barb were friends since high school. As it turns out my wife, Fiona, was a bridesmaid in Barb's sister's wedding a short time before Fiona and I were married 38 years ago — connections everywhere! Here's a little shot just two blocks from their home: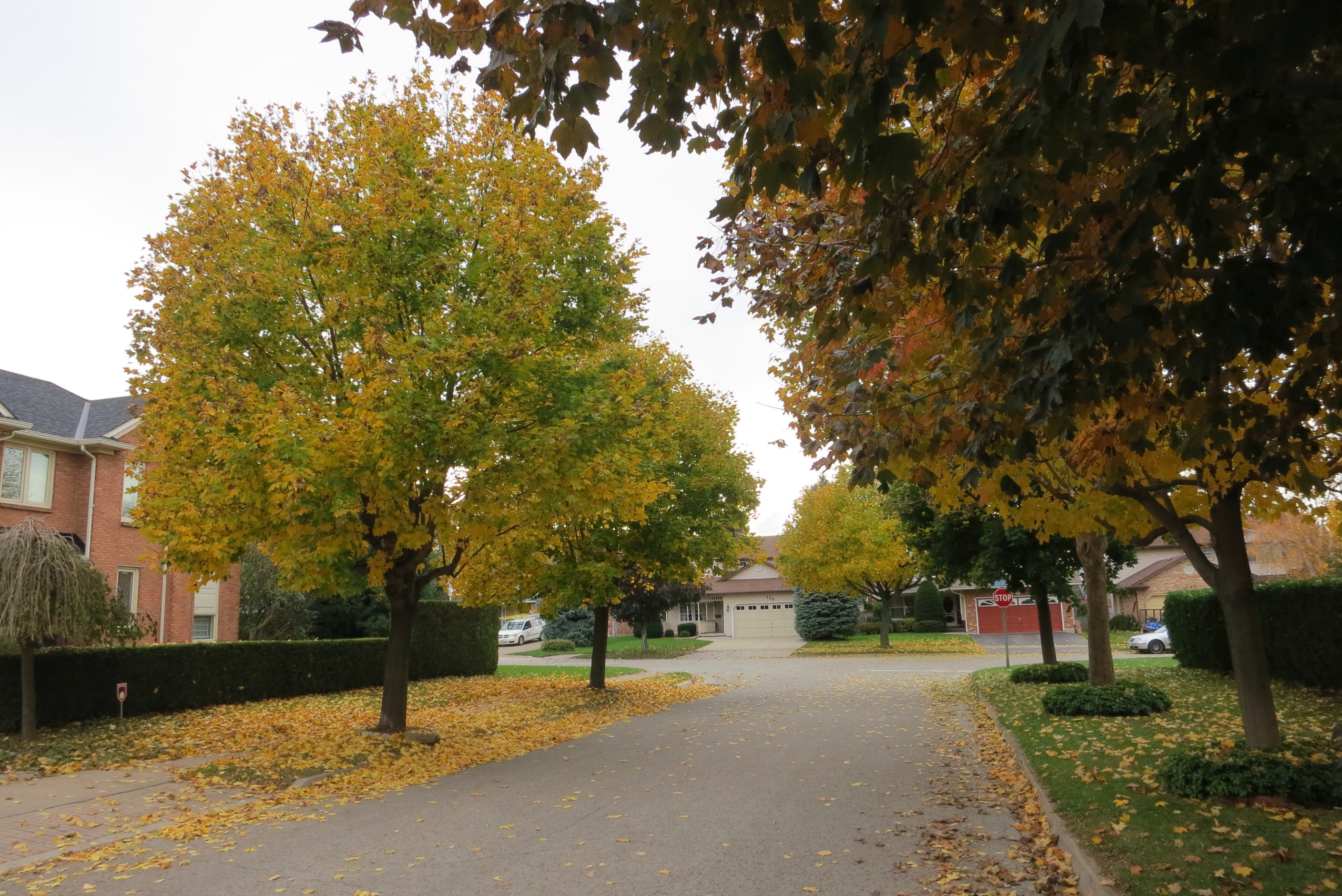 They were the model of hospitality, especially considering they had never met me before. I shall include a picture of them in tomorrow's post.
So most of the rest of the trip now I will be close to the lake. This should be very nice, and make up somewhat for having at times to walk fairly close to the very busy Queen Elizabeth Way (QEW).