I forgot to mention a little bit about Brian and Amanda yesterday. Brian is a systems engineer and works on security systems that remotely control train brakes when signals are ignored (distracted driving, for example!). Amanda has just started working on a masters in special education. They also have two dogs, Rally and Hershey, shown here with Brian as he prepares a hearty breakfast: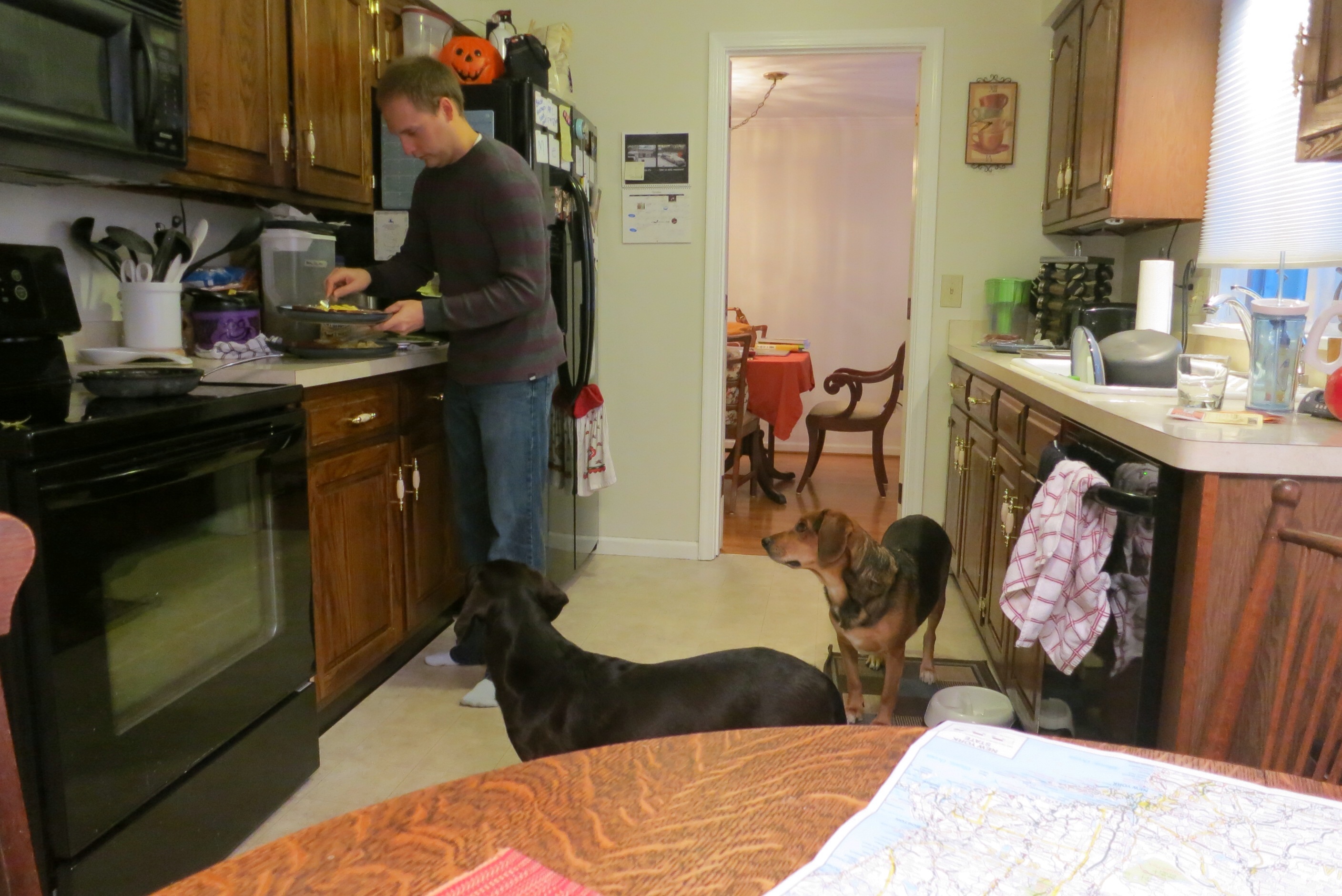 Soon thereafter we used his GPS programmed to the exact coords of the pickup point. He dropped me off and I quickly donned warm garb as there had been a hard frost last night; it was COLD!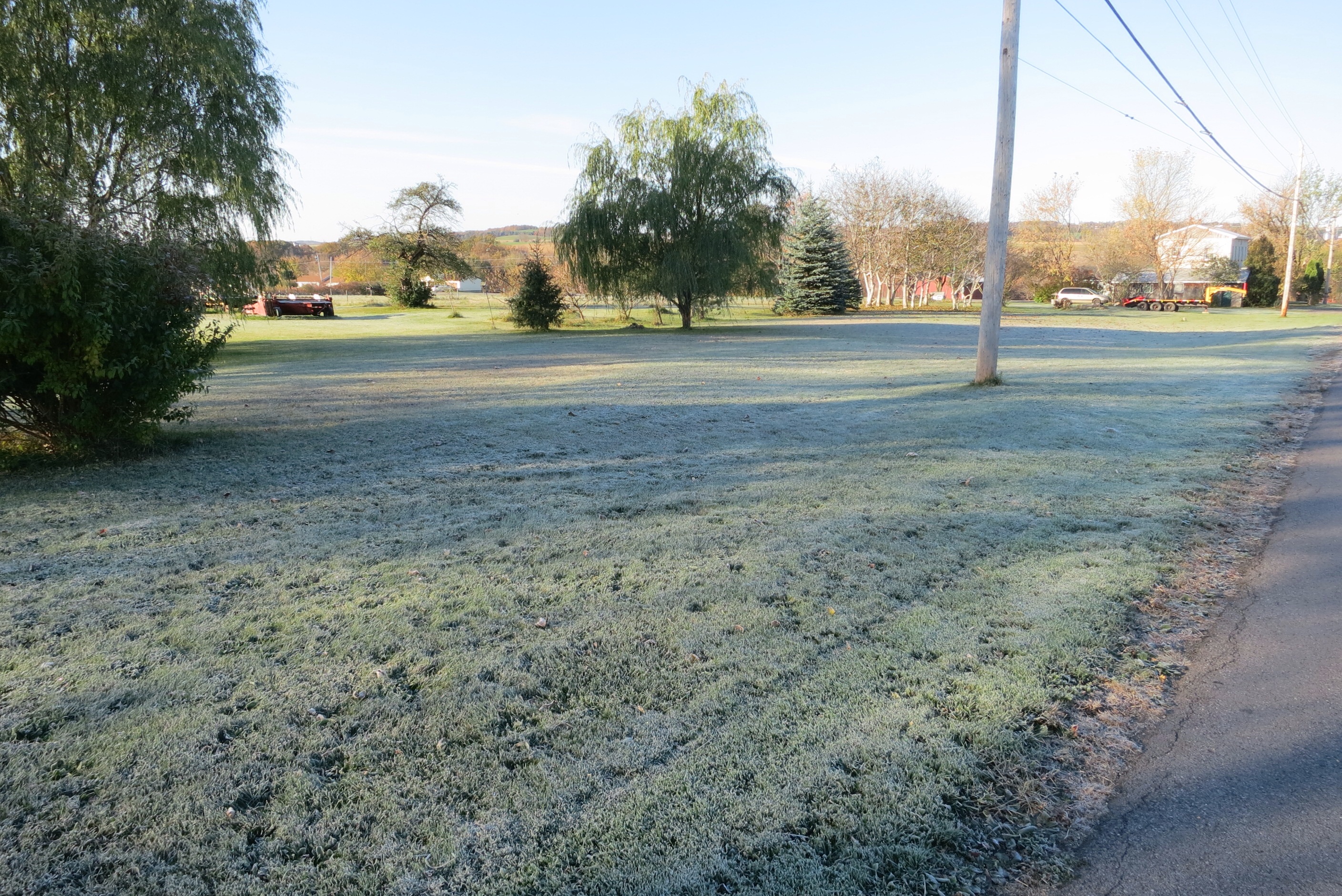 There were times today, such as right at the beginning of my walk, when I could see a LONG way ahead — this is over two miles: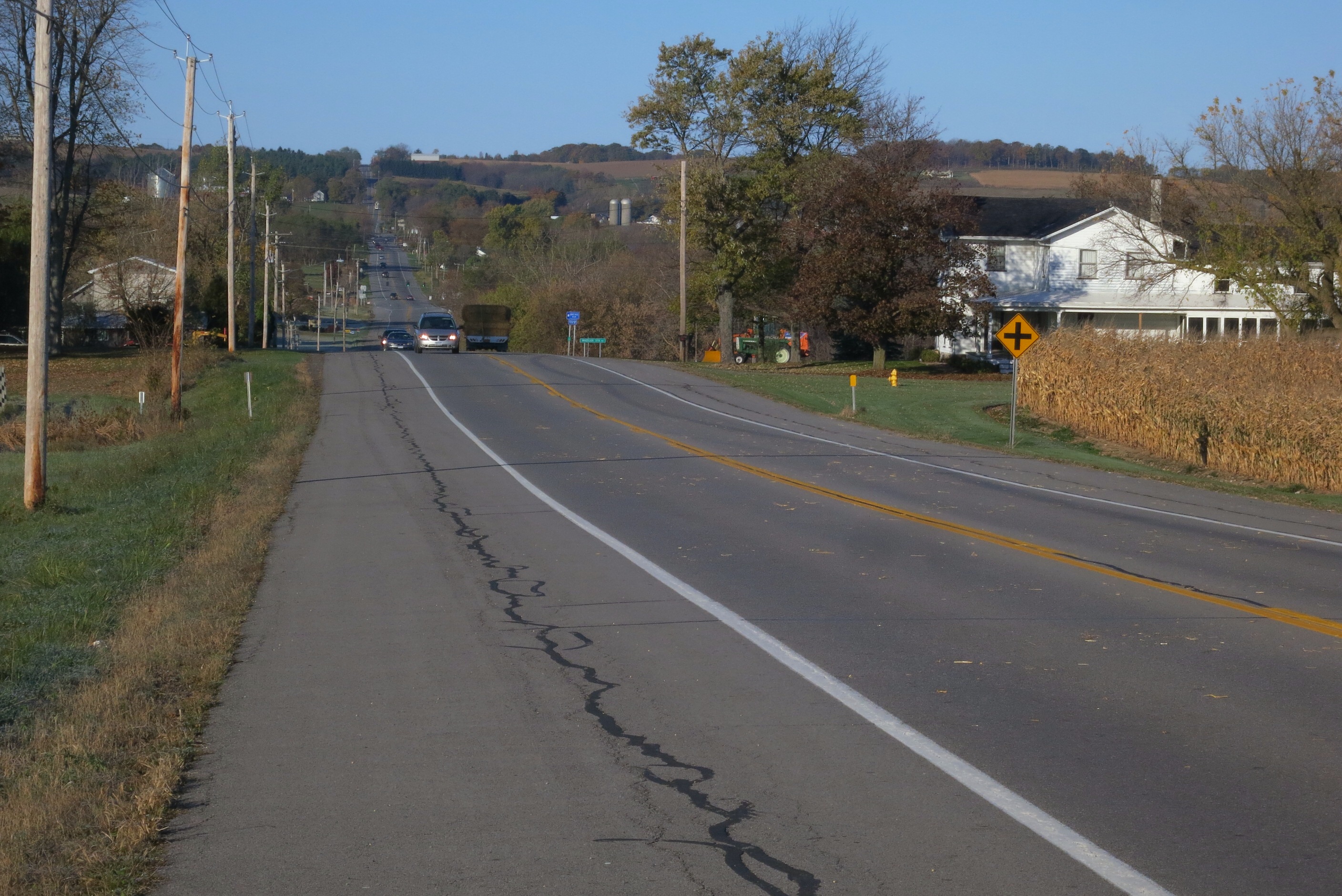 Is this one business or two?
Mini sub-station, I guess: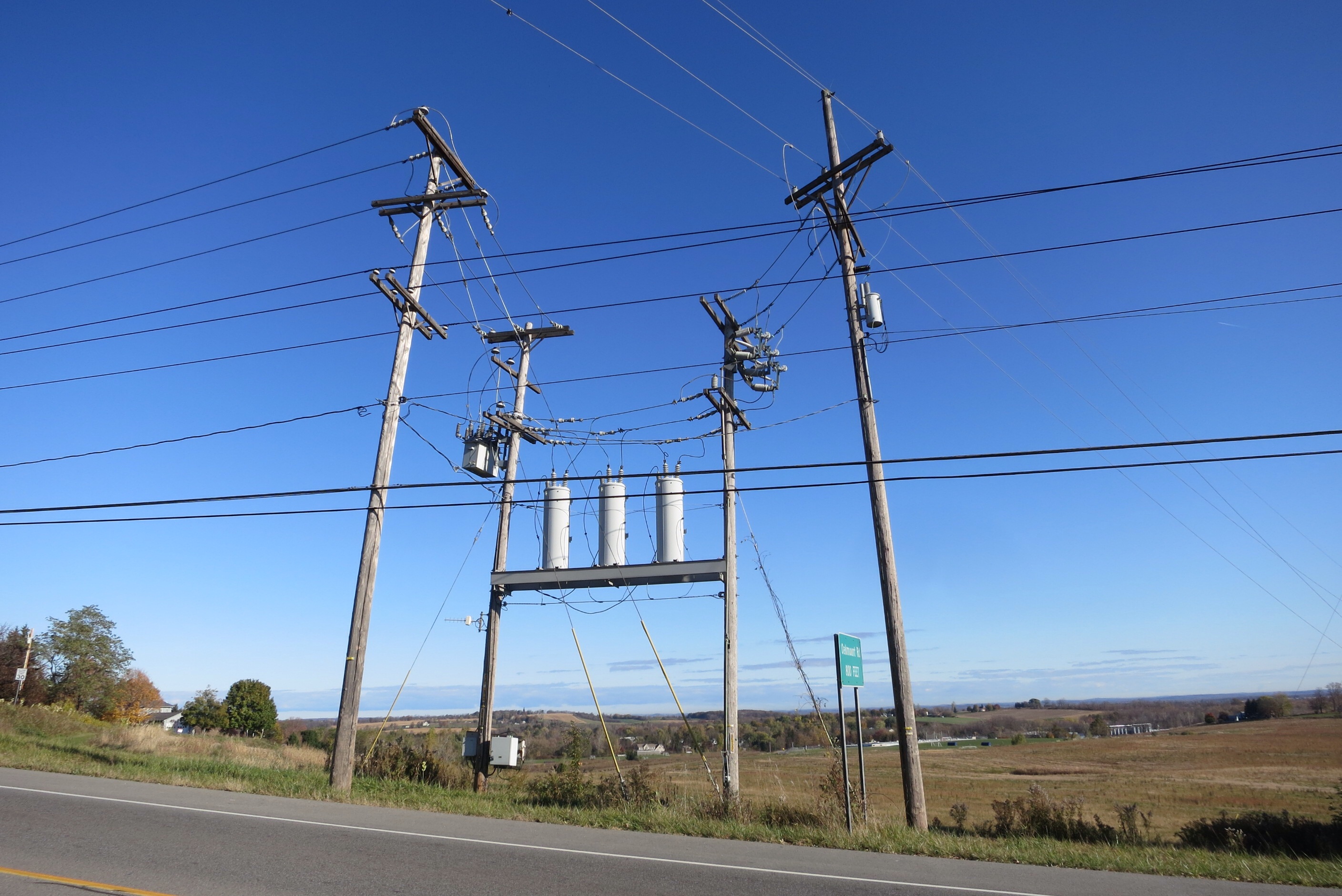 Oh — let's nip down this side road to see "Wizards of Clay" — sounds really interesting. It's only 2+ hours away, after all!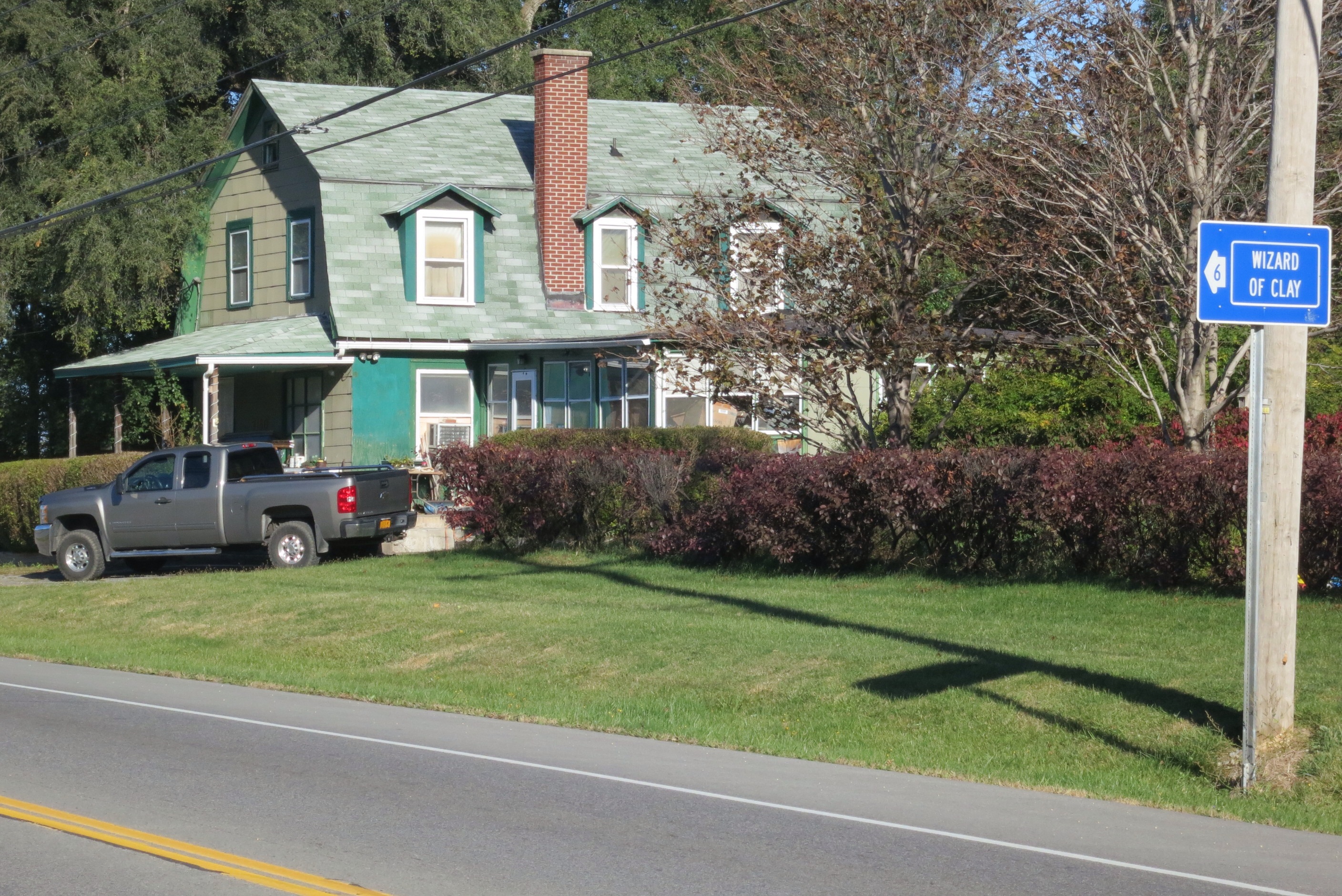 I think I spent half my day in Bloomfield. East Bloomfield, Bloomfield, West Bloomfield. I wonder if the plantings around this giant snow plow are an indication of global warming: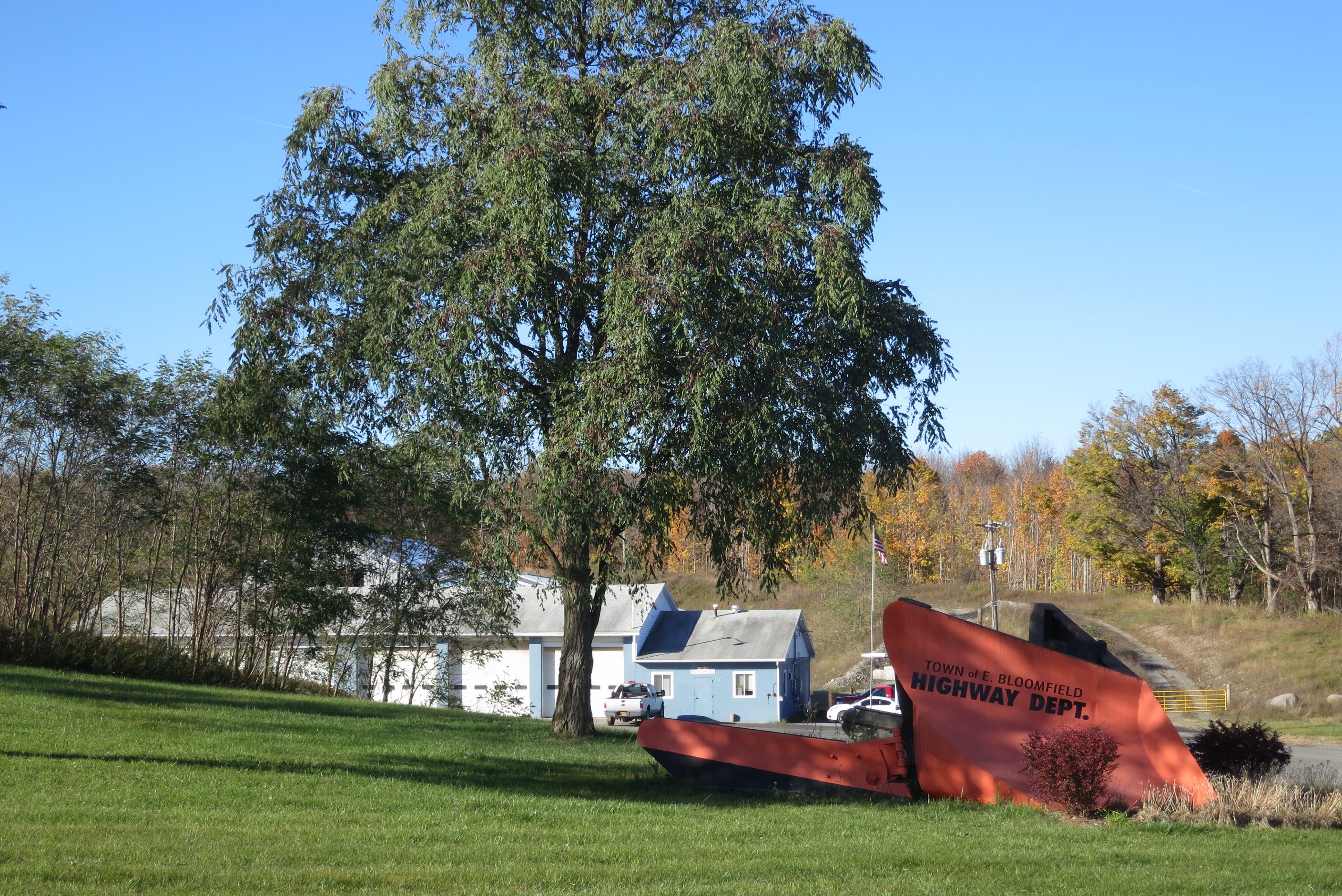 Pretty setting: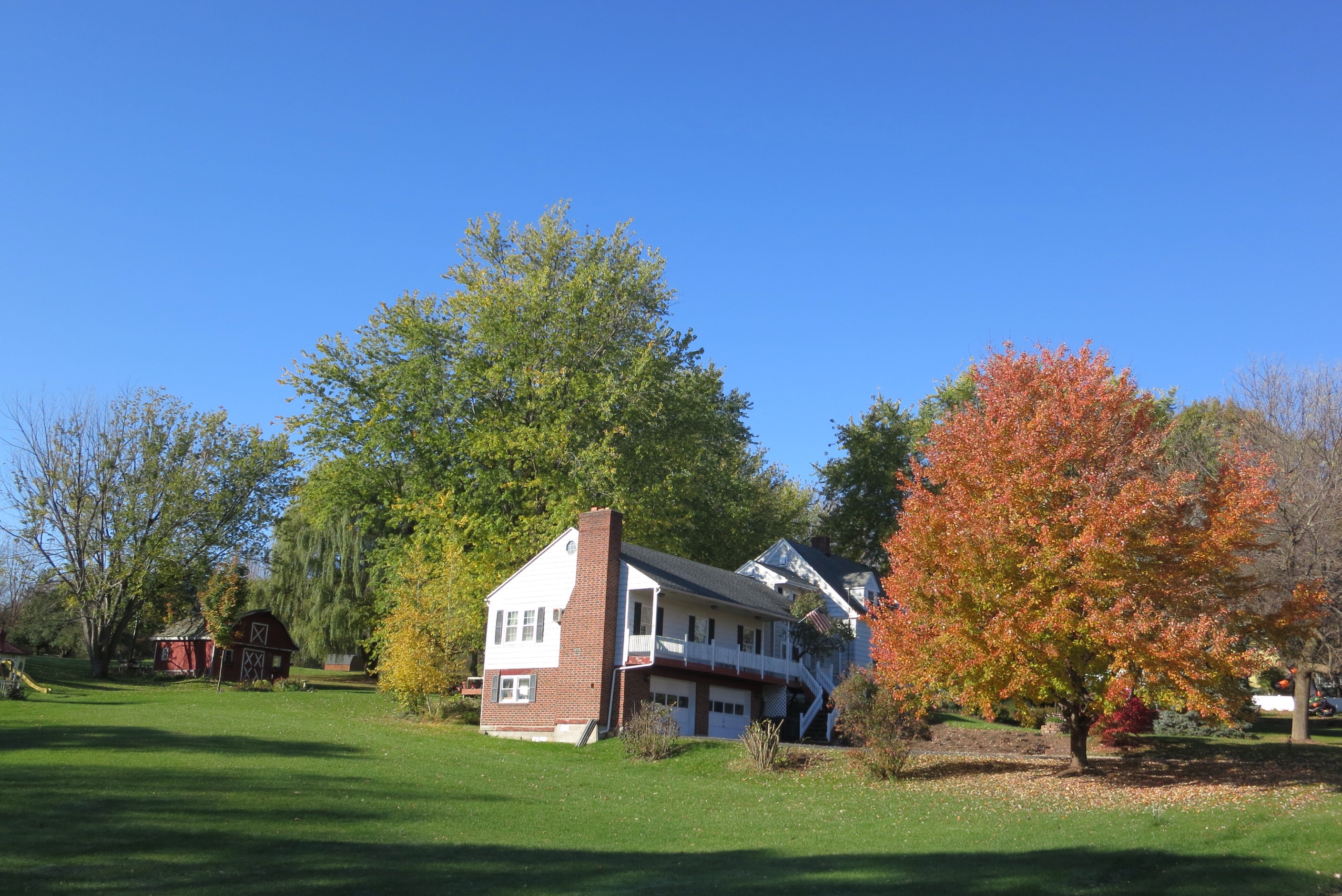 Park in one of the Bloomfields: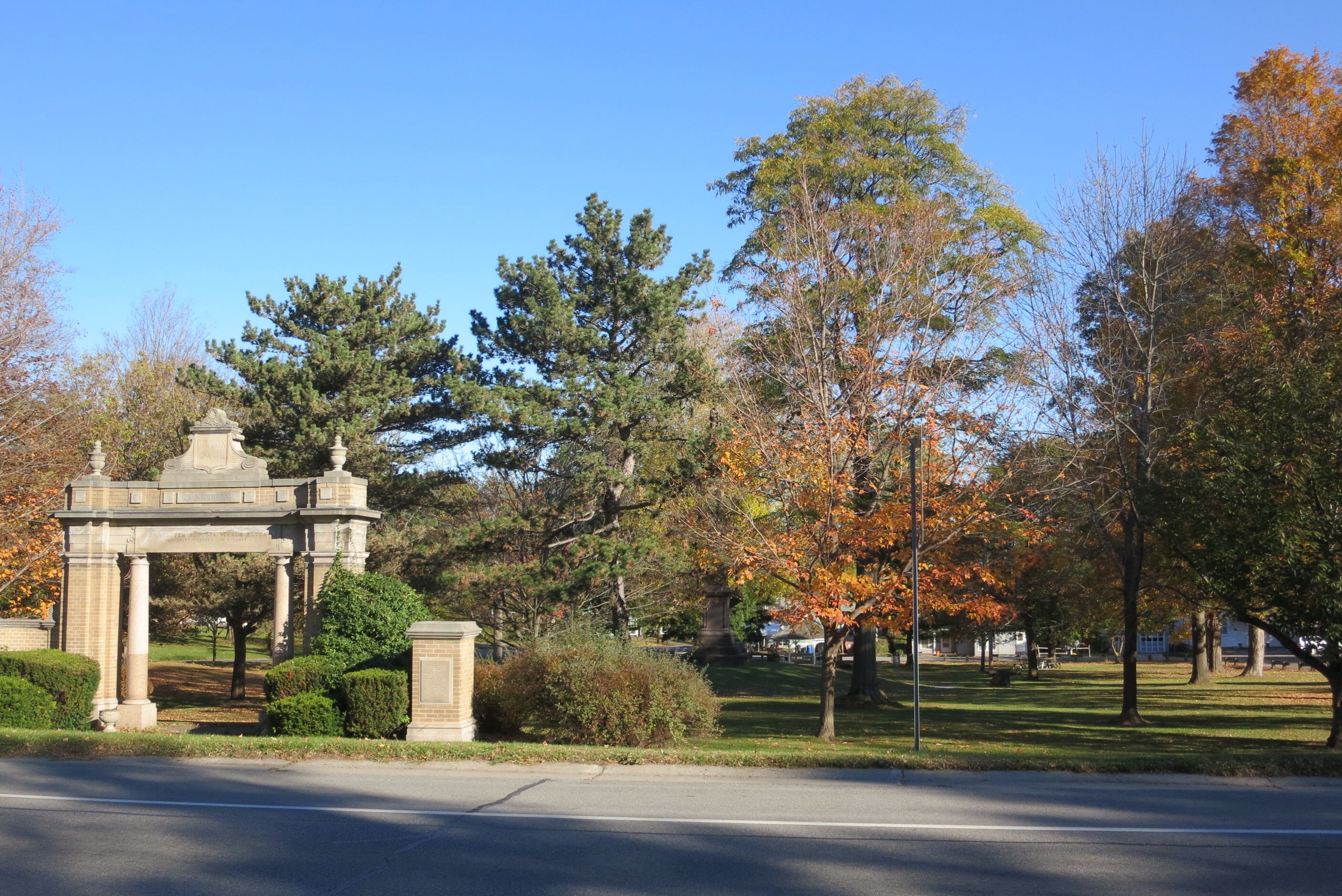 The sky was virtually cloudless today and made for some beautiful interactions between trees and light: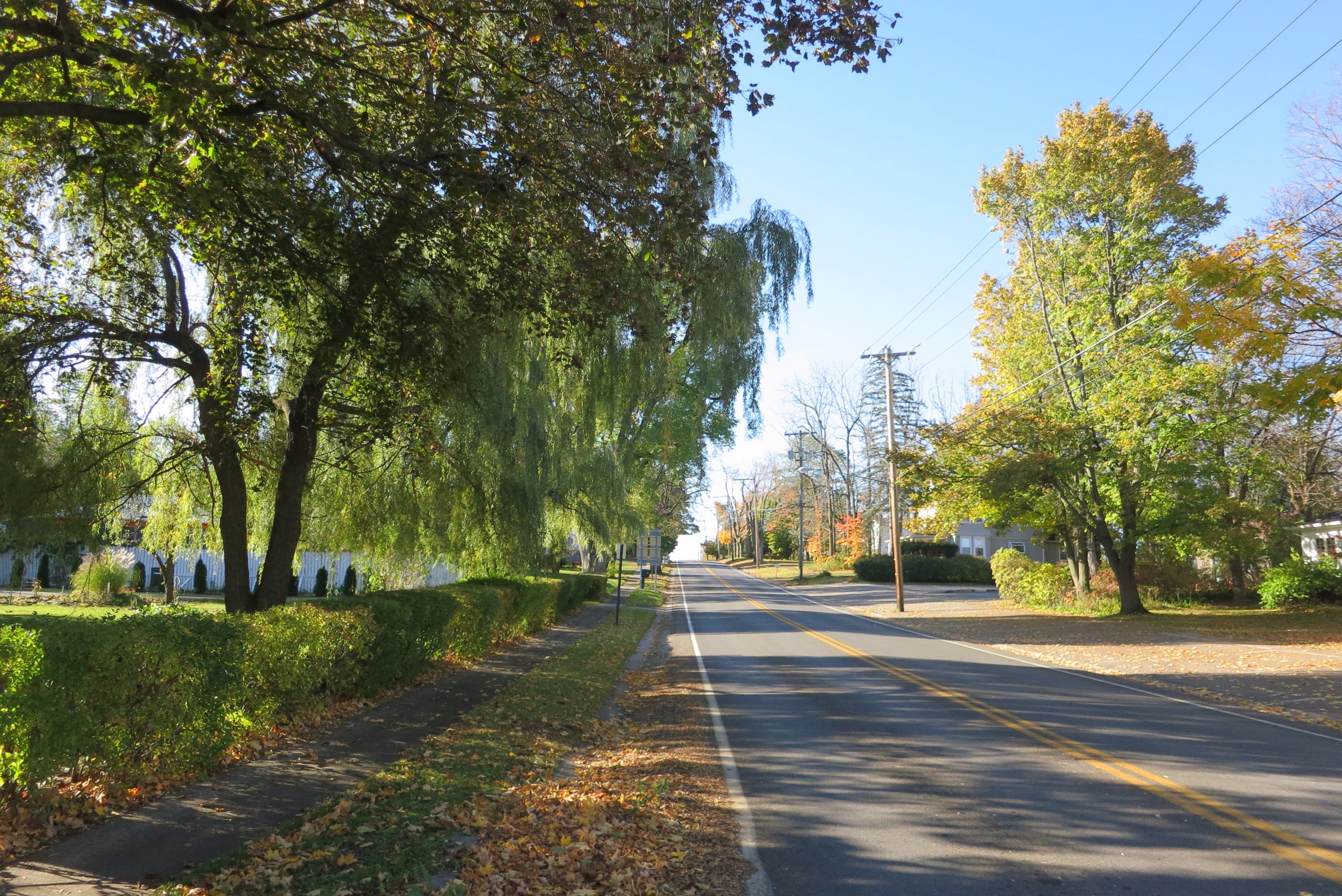 Double take — cell tower growing out of water tower?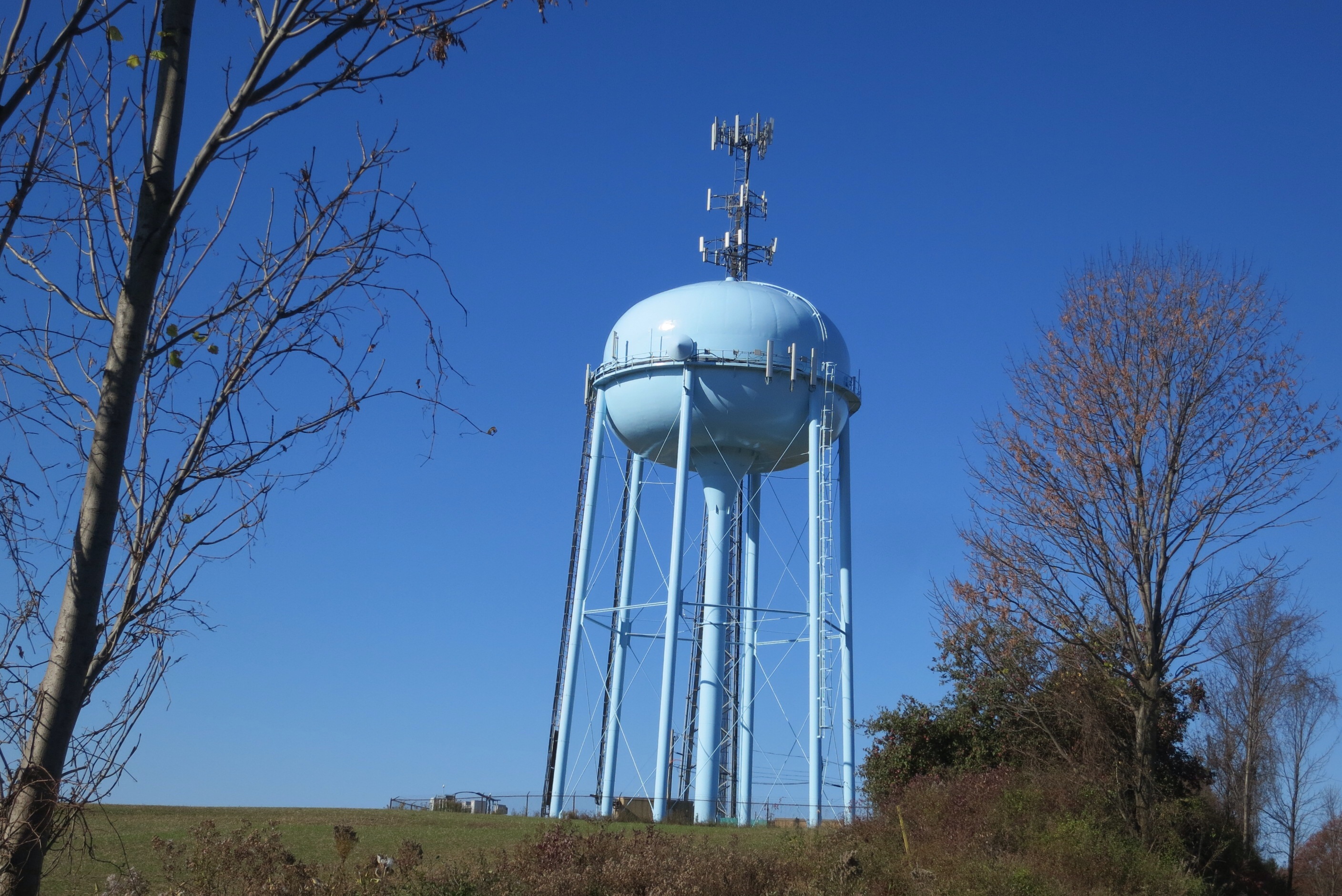 Time for a snack — honey crisp apple from Wegman's: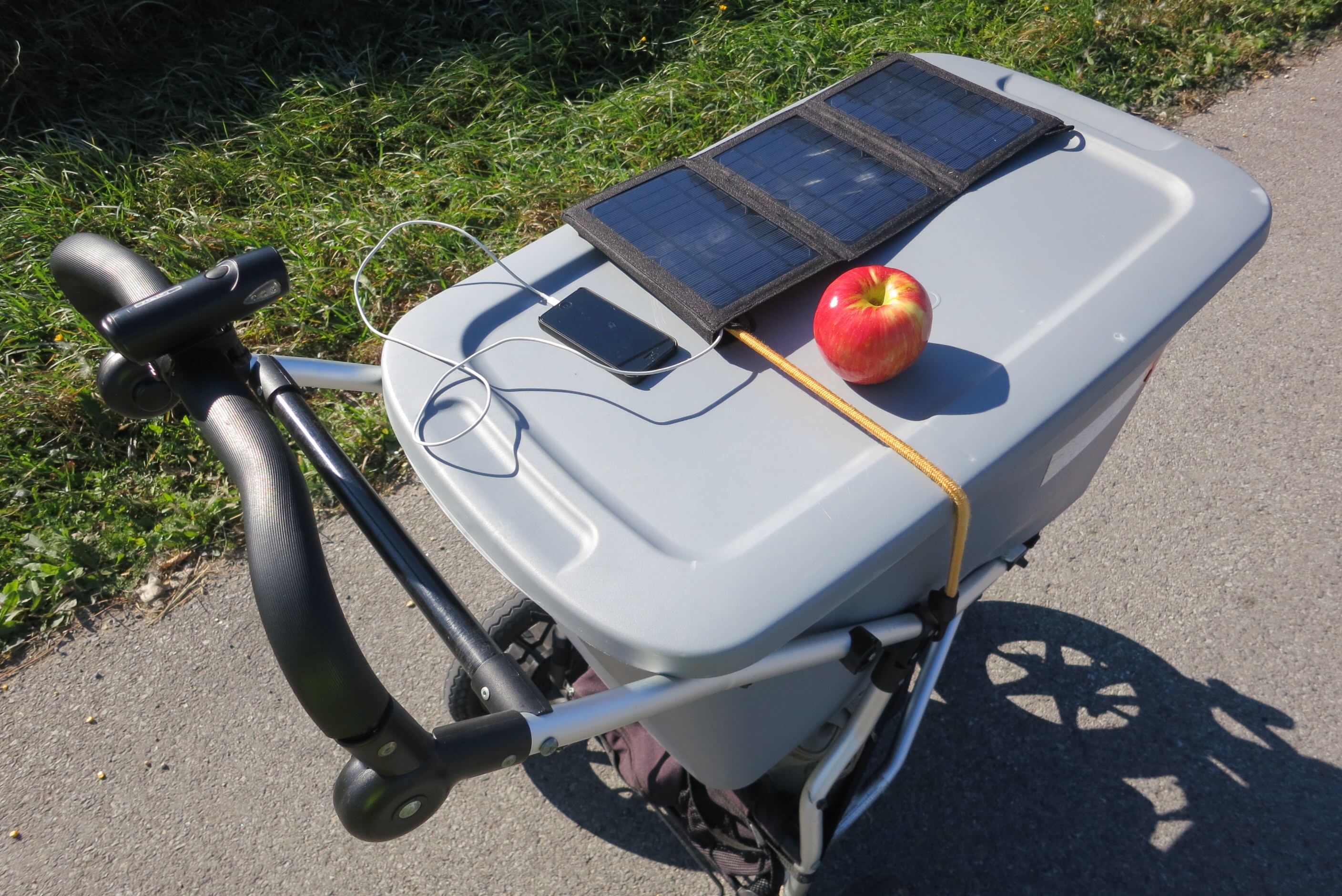 This is Carol. She stopped to talk and ask me what I was doing. It's such a pleasure when people do this (provided they are not aggressive!). We had a conversation about my trip and she very kindly offered me a granola bar (I had just stocked up at Wegman's), help if I got in trouble, and even a lift for a few miles. I explained to her that I REALLY wanted to walk the whole thing.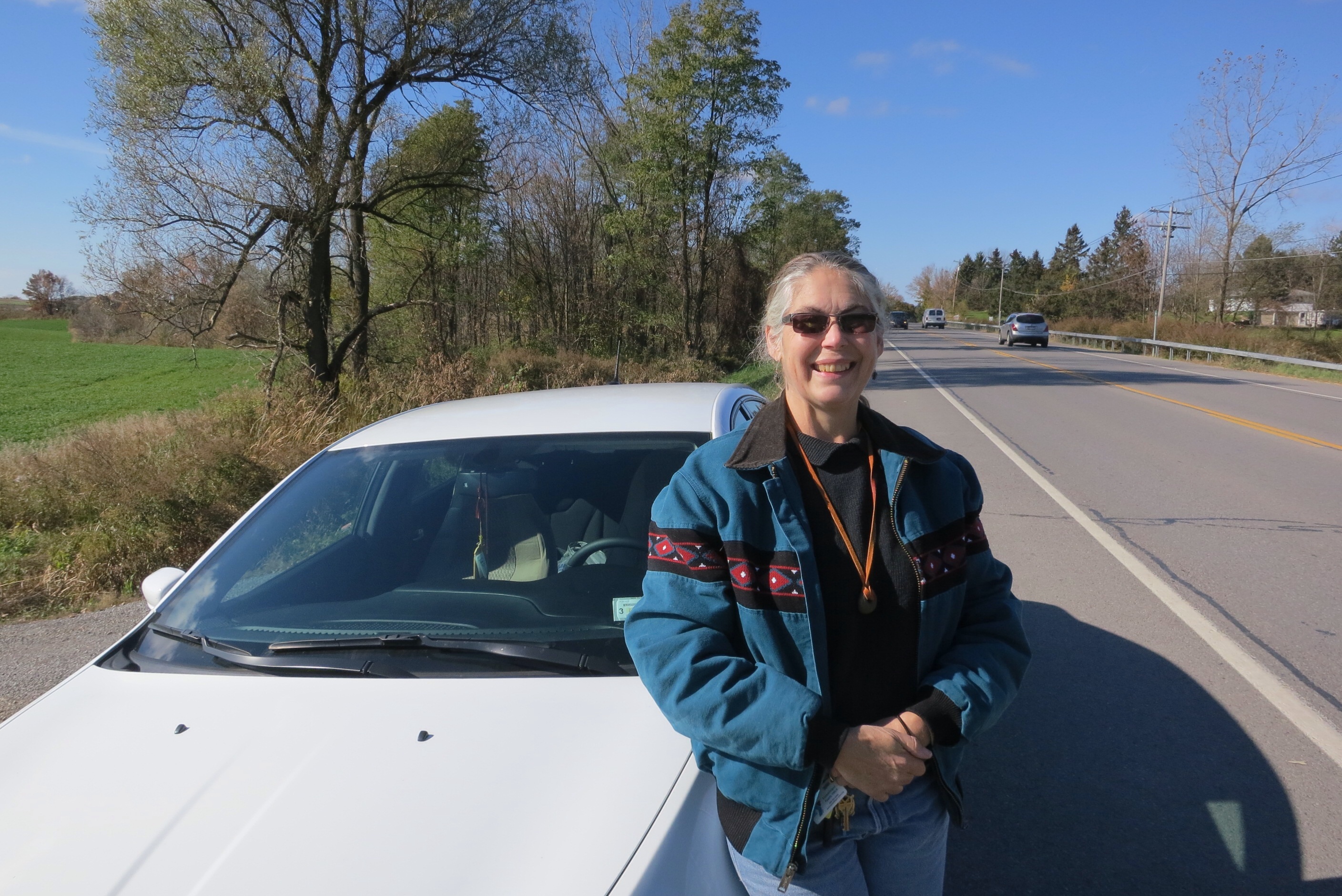 Incidentally, someone asked me if the police had taken any interest in me so far. The answer is no. No interest in the slightest.
Stream of the day: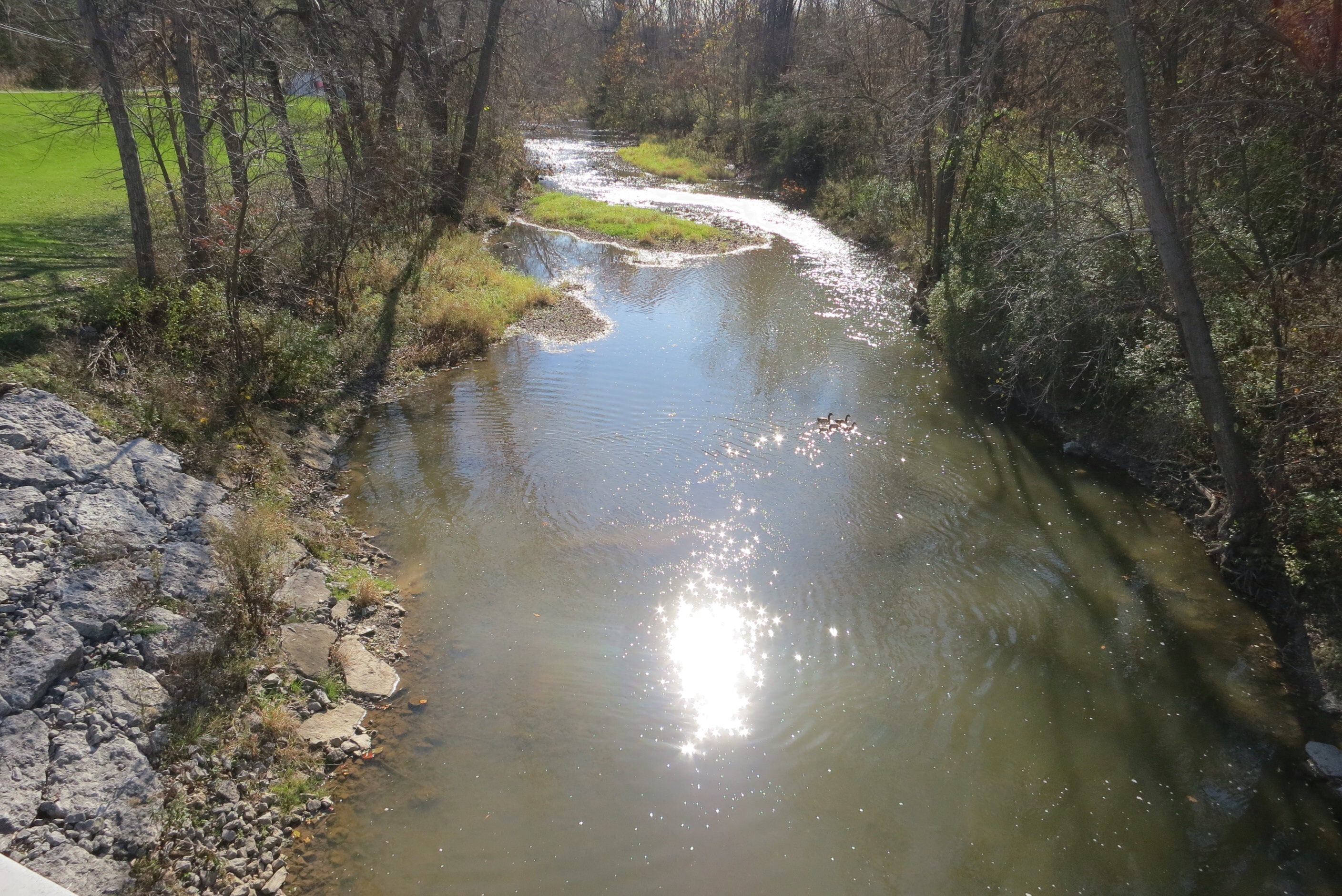 I was tempted, until I realized that it would be REALLY heavy to push to Toronto: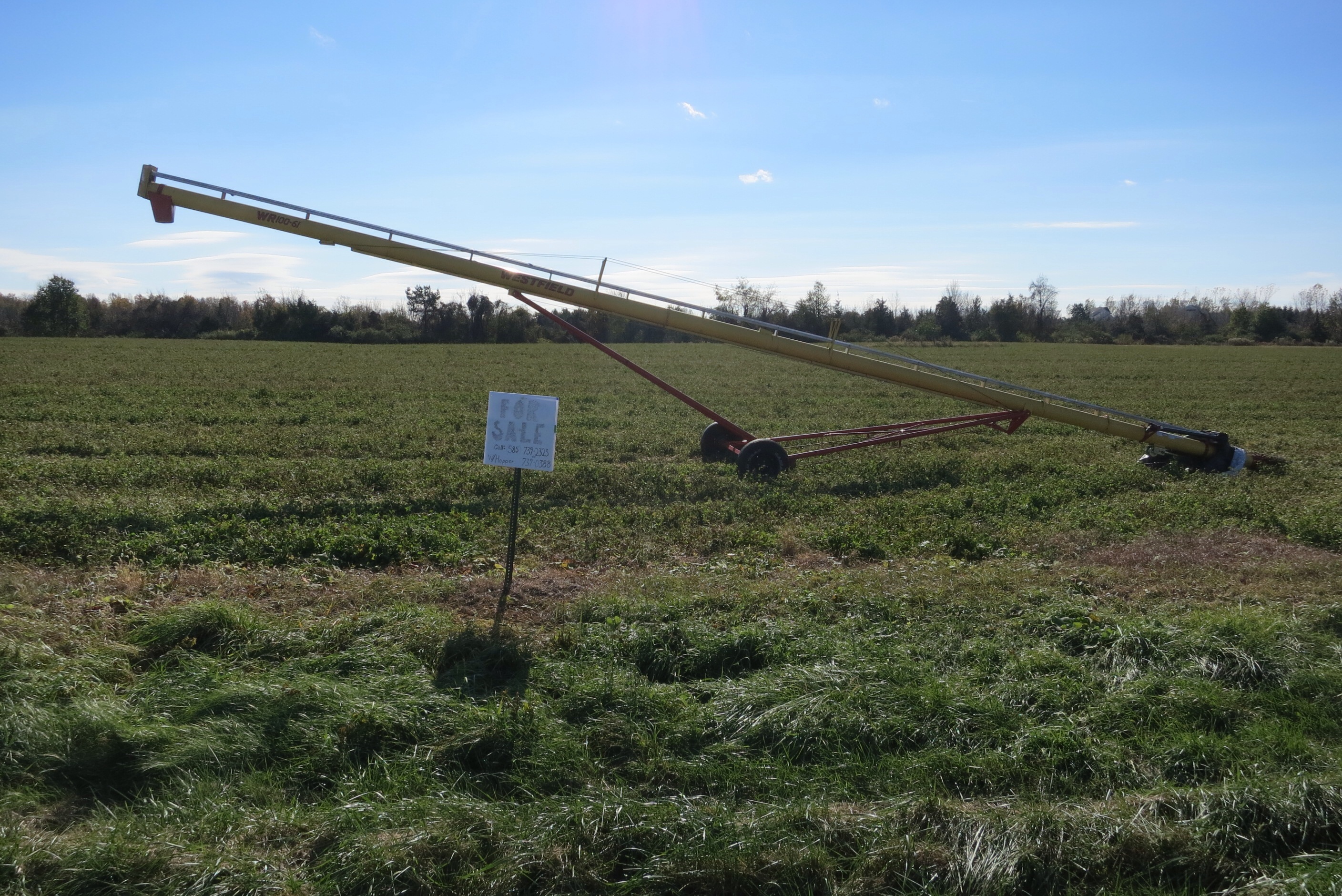 I saw lots of nicely kept farm properties with corn growing right up to the lawn: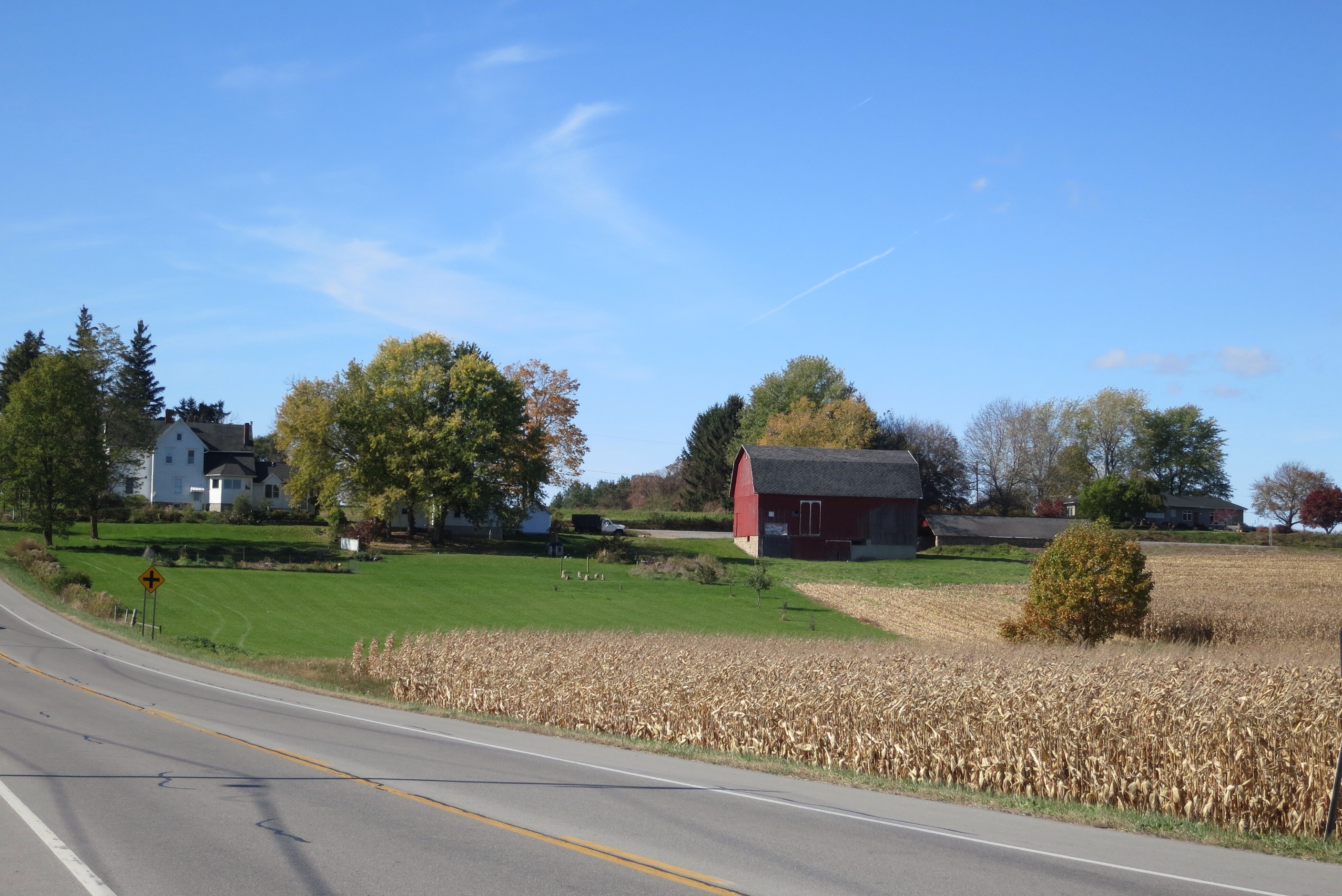 Yet another lovely property: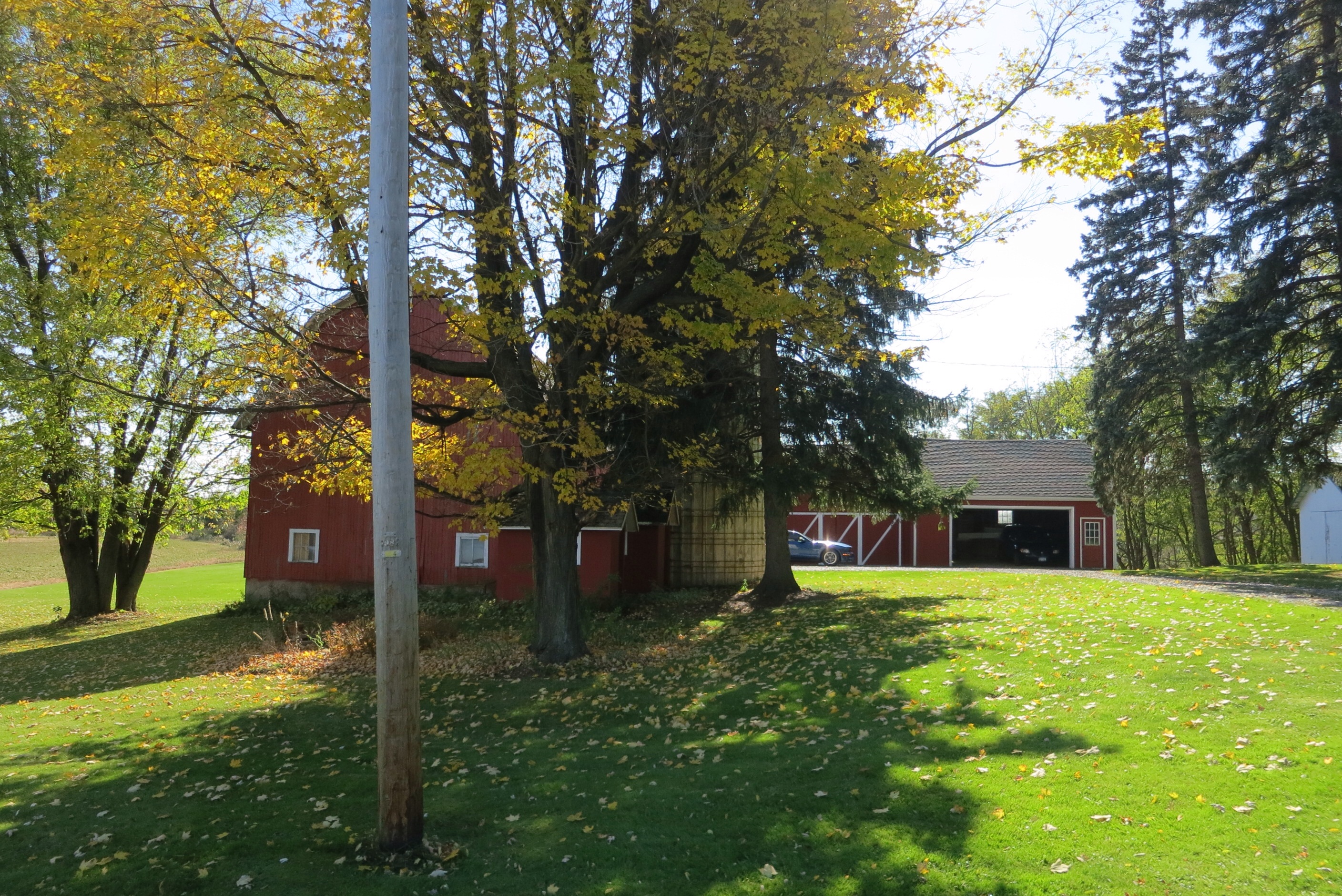 This harvester was cutting the corn as I approached but stopped when I got there so I didn't get a picture of it in action: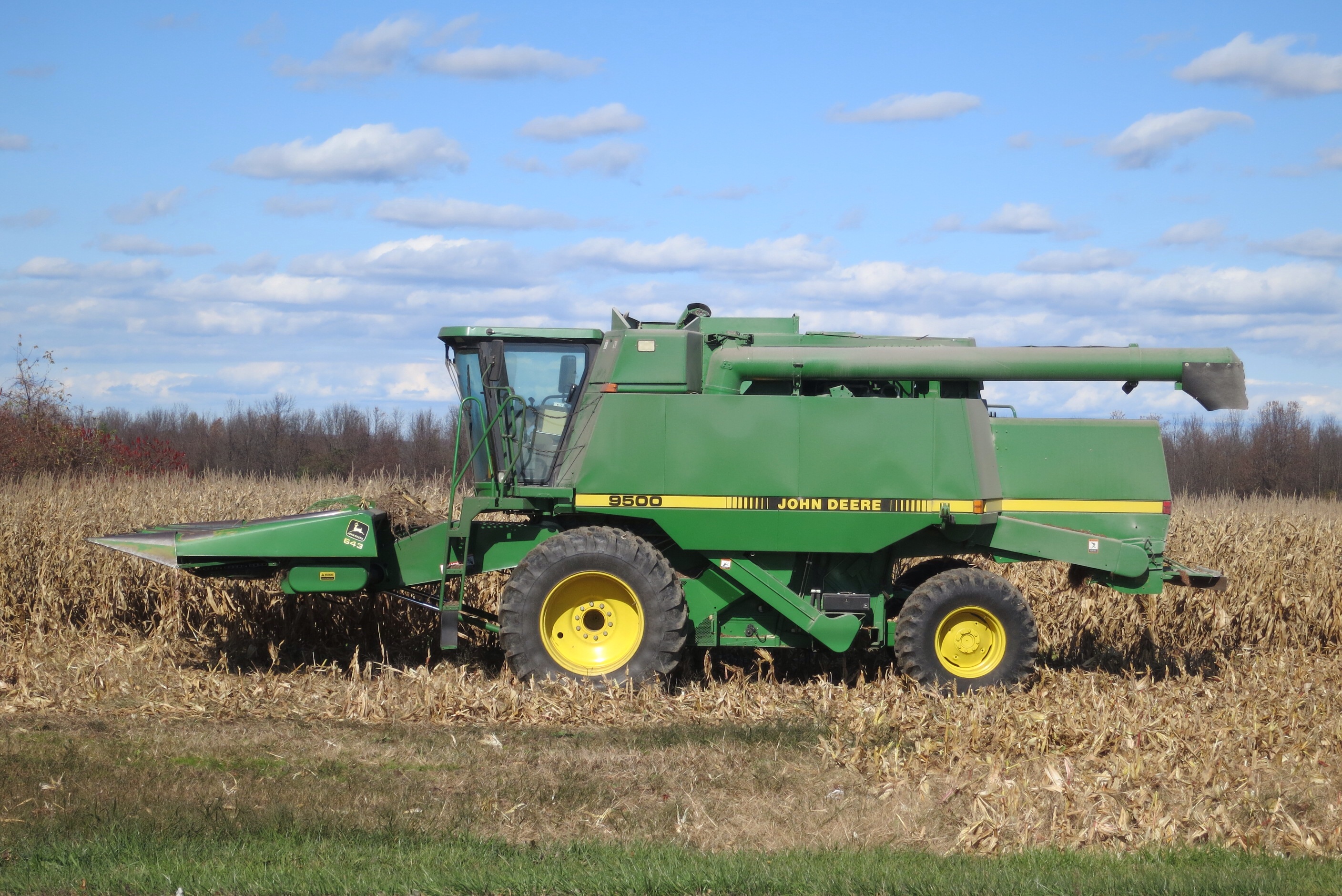 Interesting historical factoid: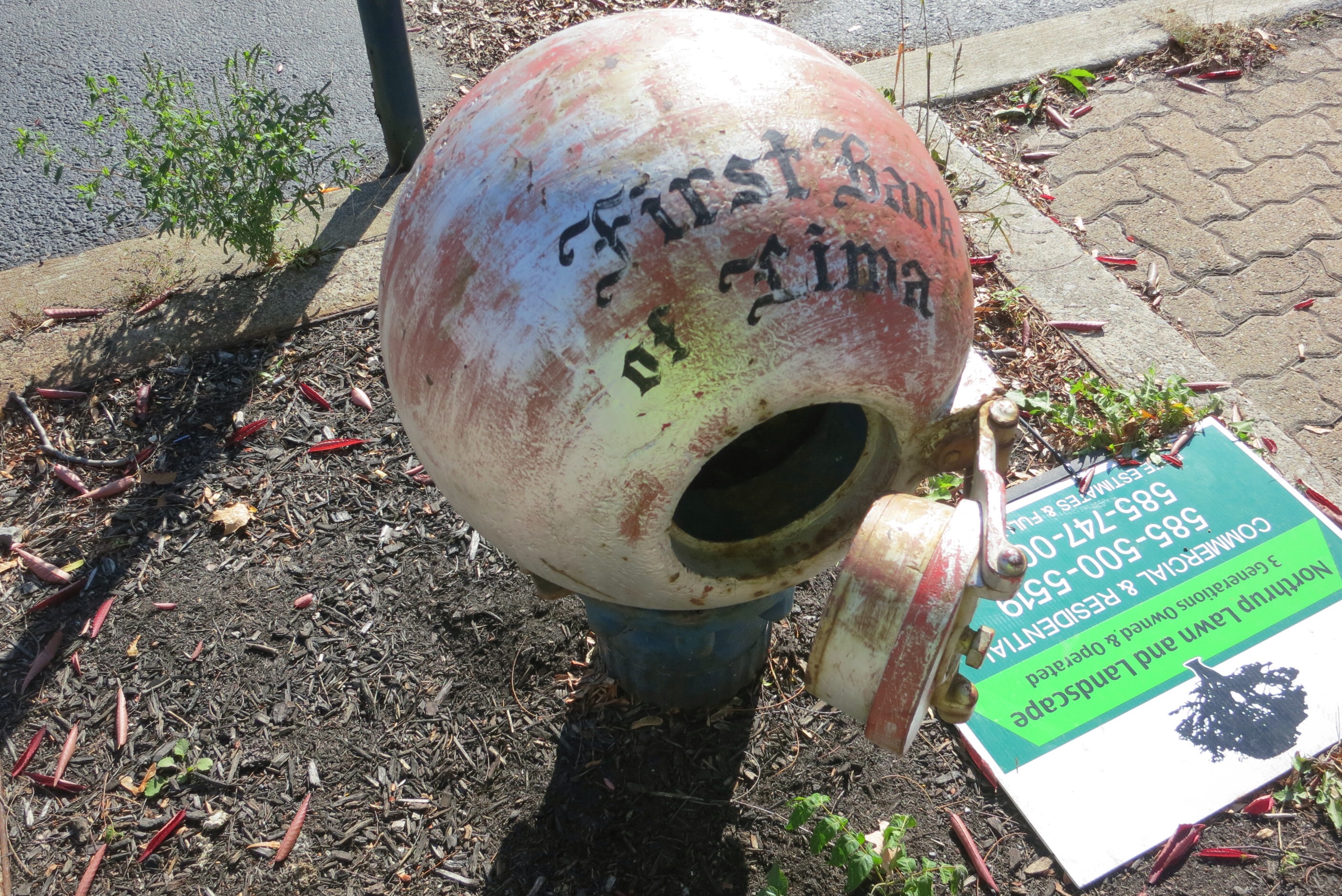 Cattle on a hill: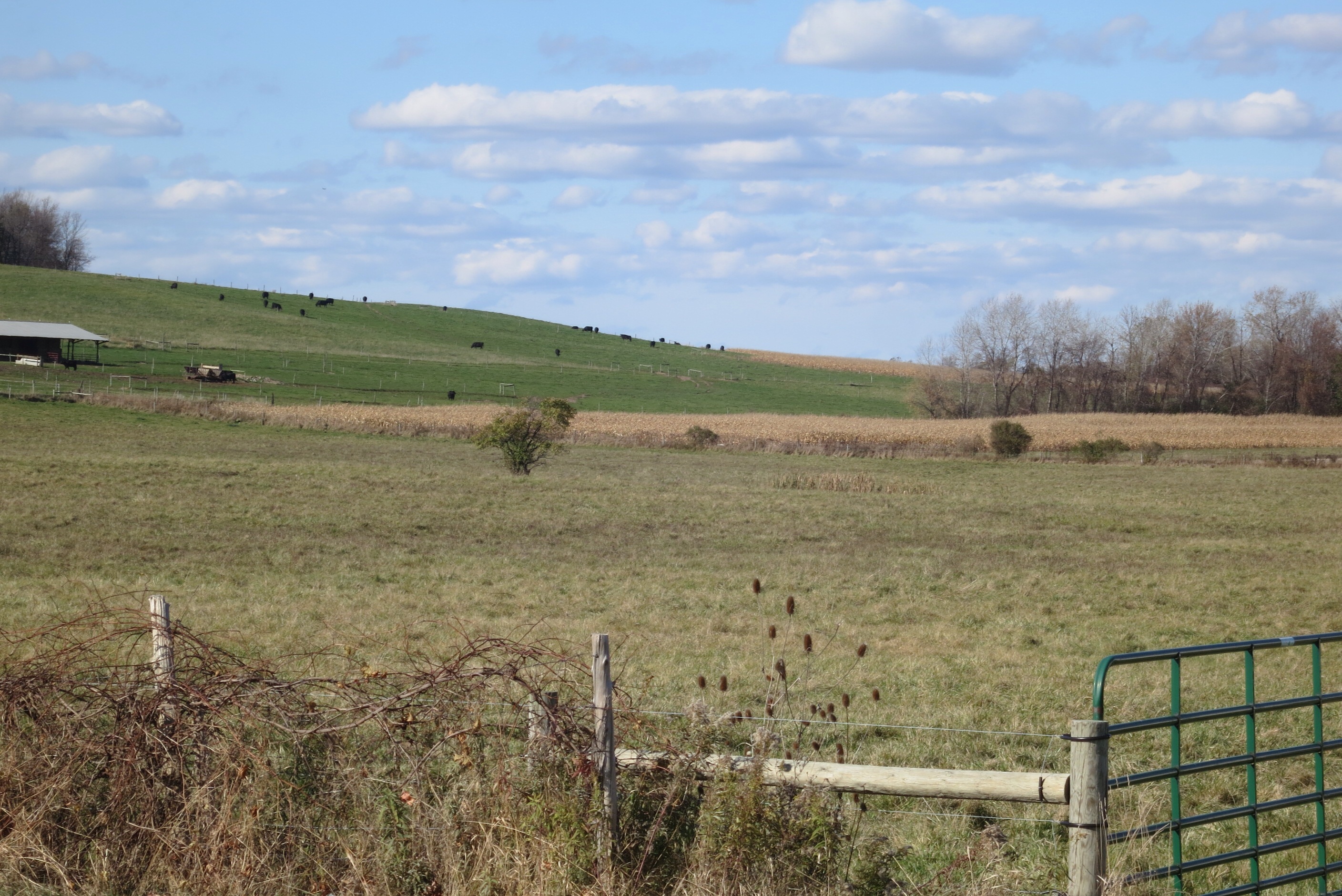 I bet the grass around this pond is quite squishy: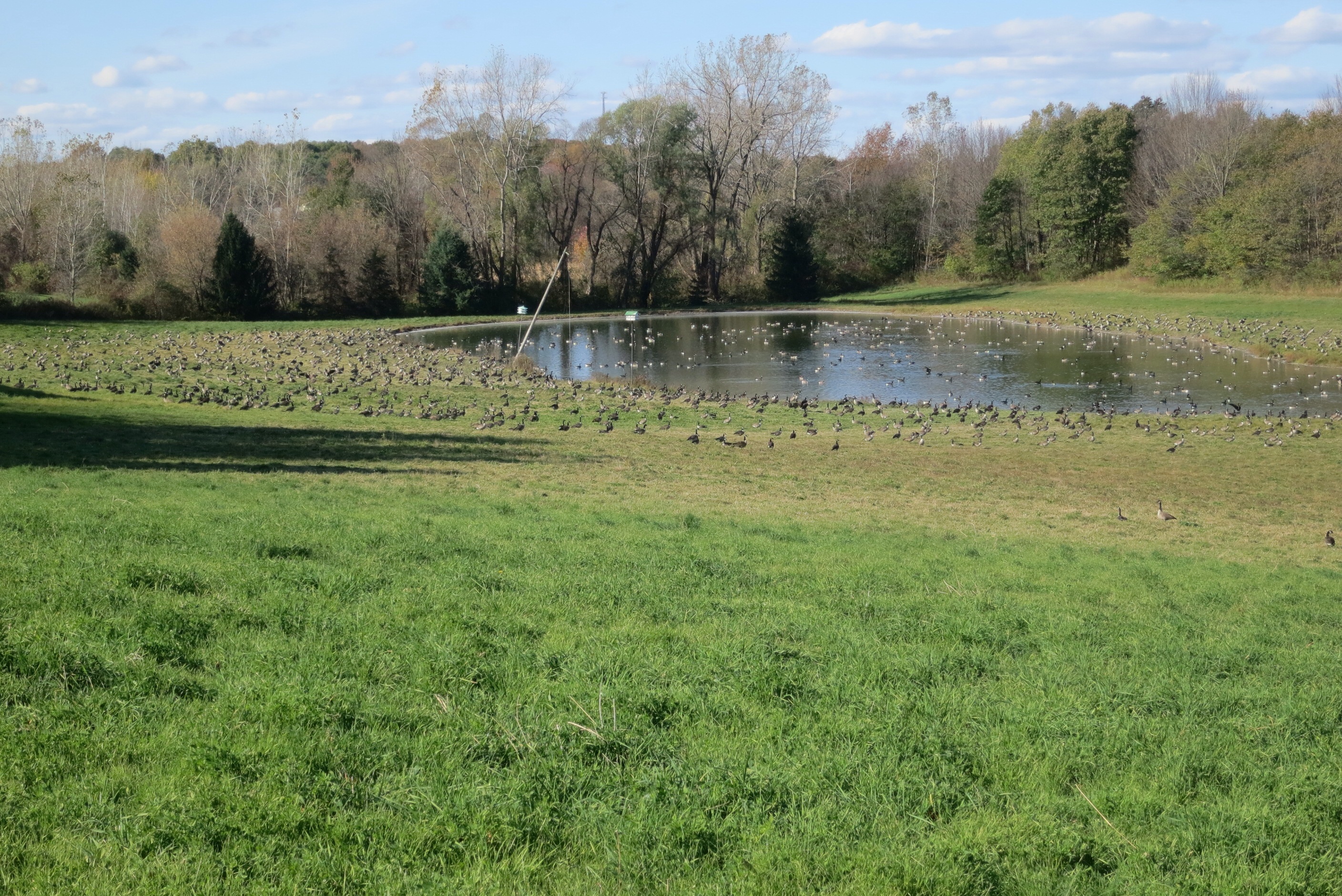 Corn on a slight hill, so I can get a picture of it. Thank you, hill: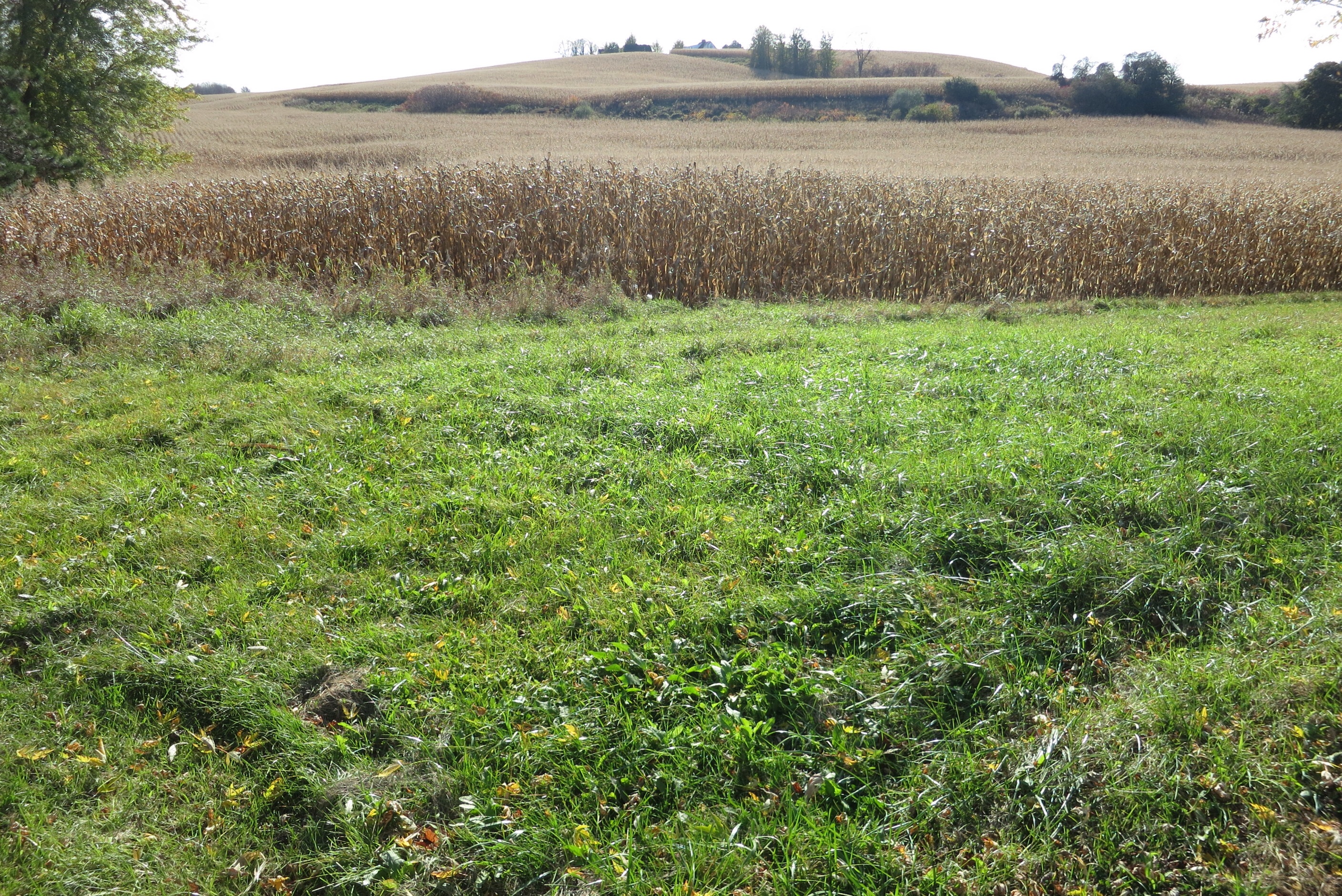 B? I have no idea: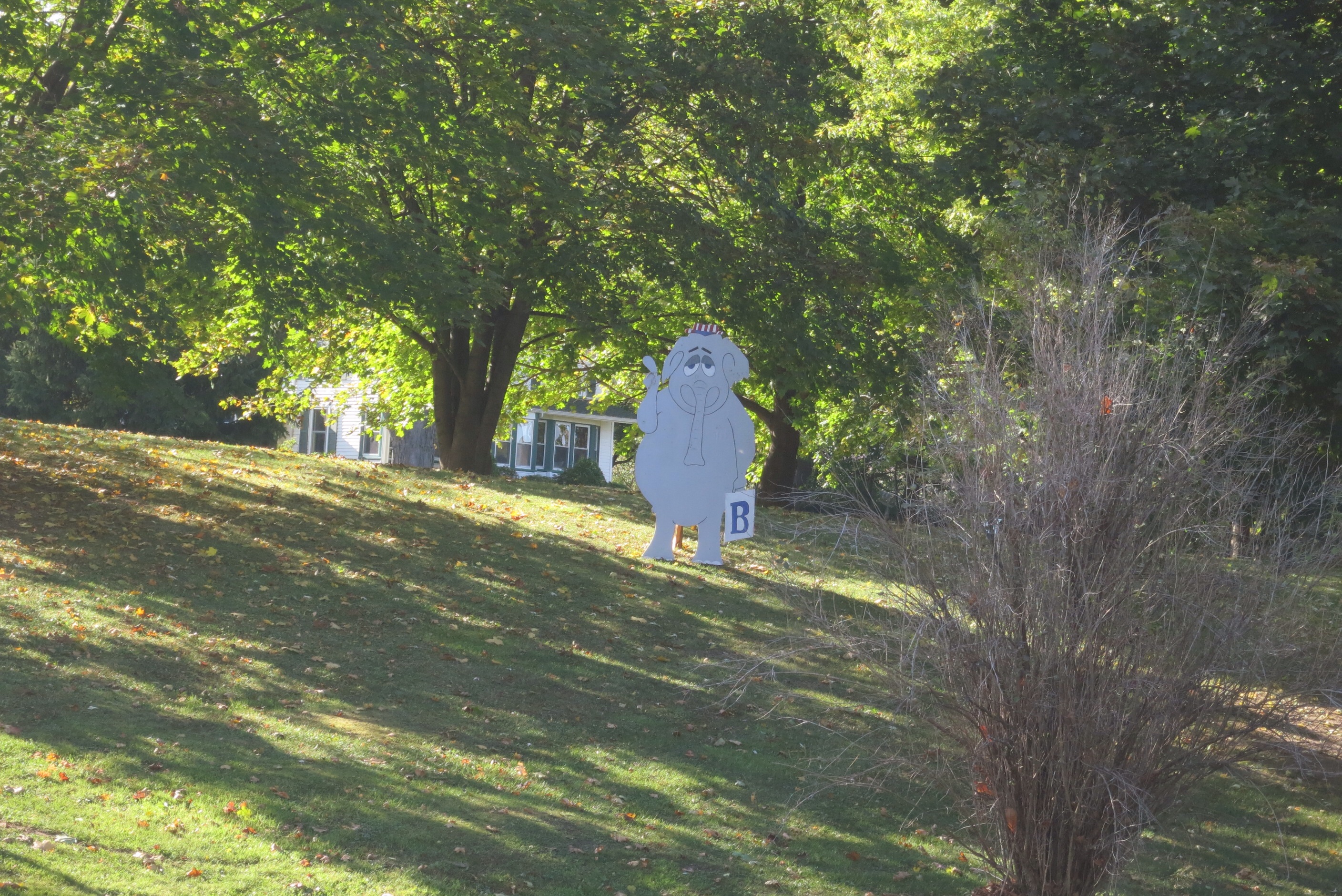 I got choked up for while when I saw this: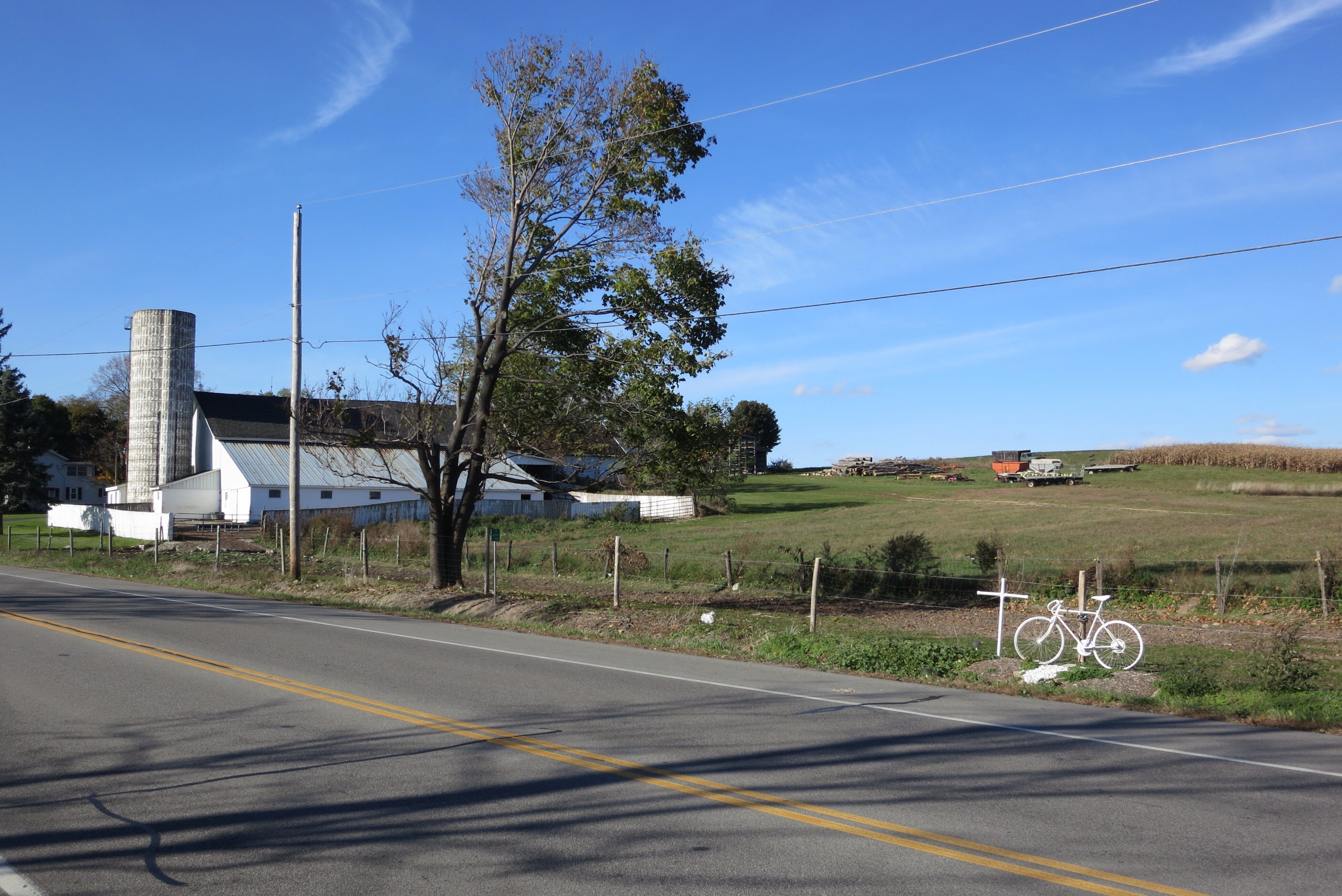 A very similar memorial for Tom Samson, my son's best friend, is in Toronto. Kasha, Tom's widow, has walked the Santiago de Compostela, by the way.
I was tempted to end my day at this motel — it has phones!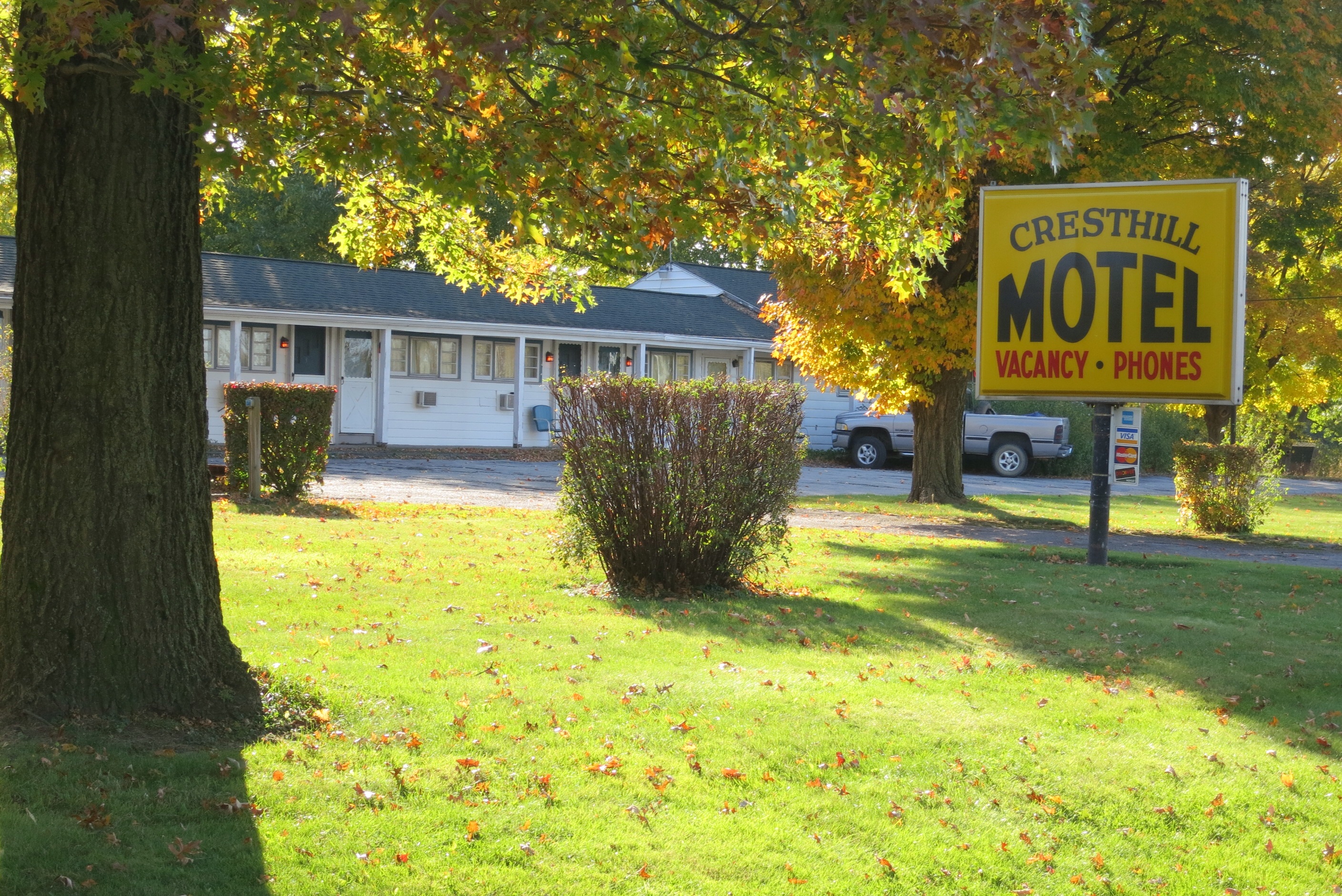 Not too long after that motel I crossed the I-390, which figures in the route we usually use to drive to Toronto: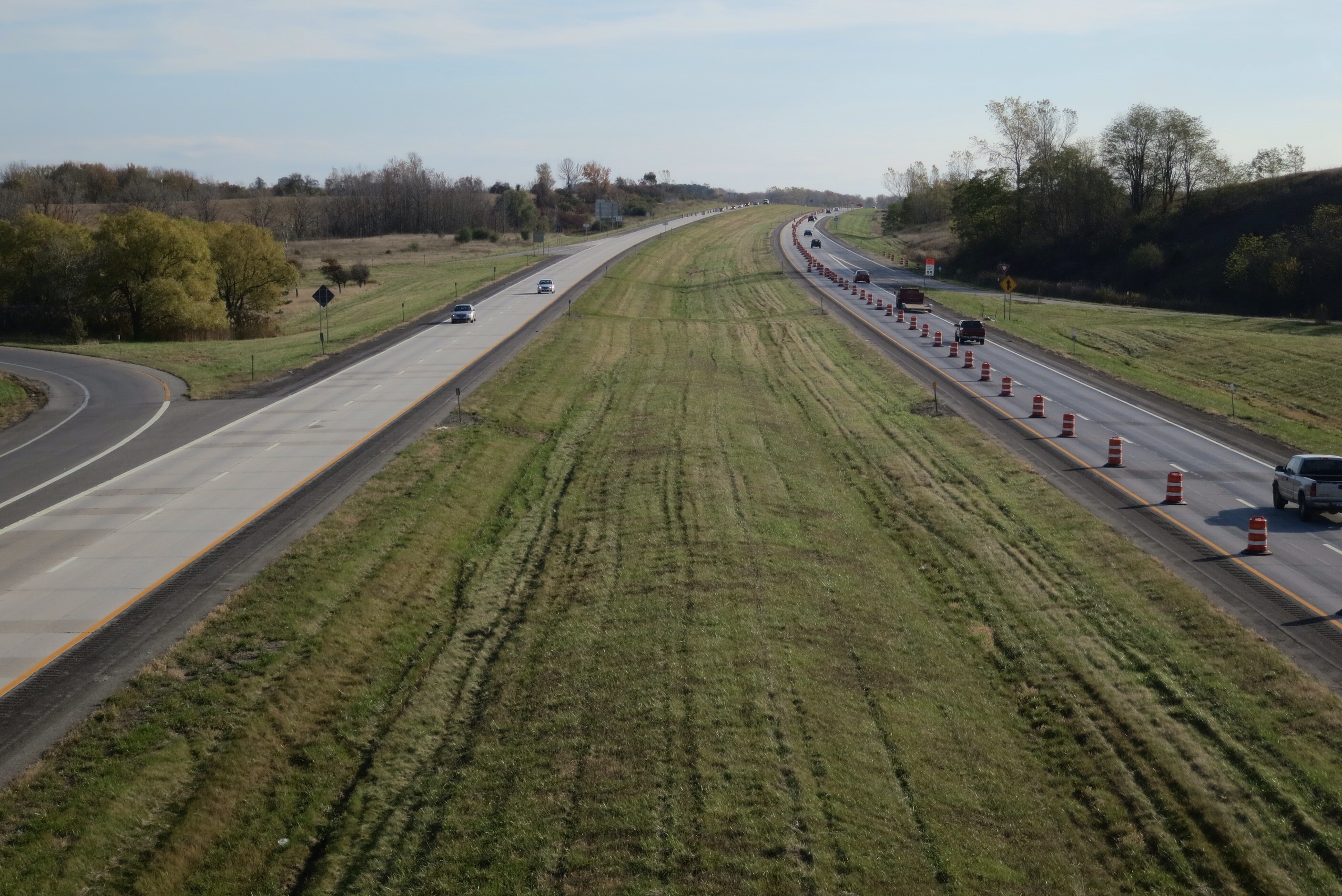 Where I DID spend the evening was with this wonderful couple, Don and Kathy, the uncle and aunt of a young man I know back in New Jersey. They have a beautiful home in the the countryside of the Livonia region. Don works from home for Avaya, and has been a volunteer fireman most of his life (JLB take note!)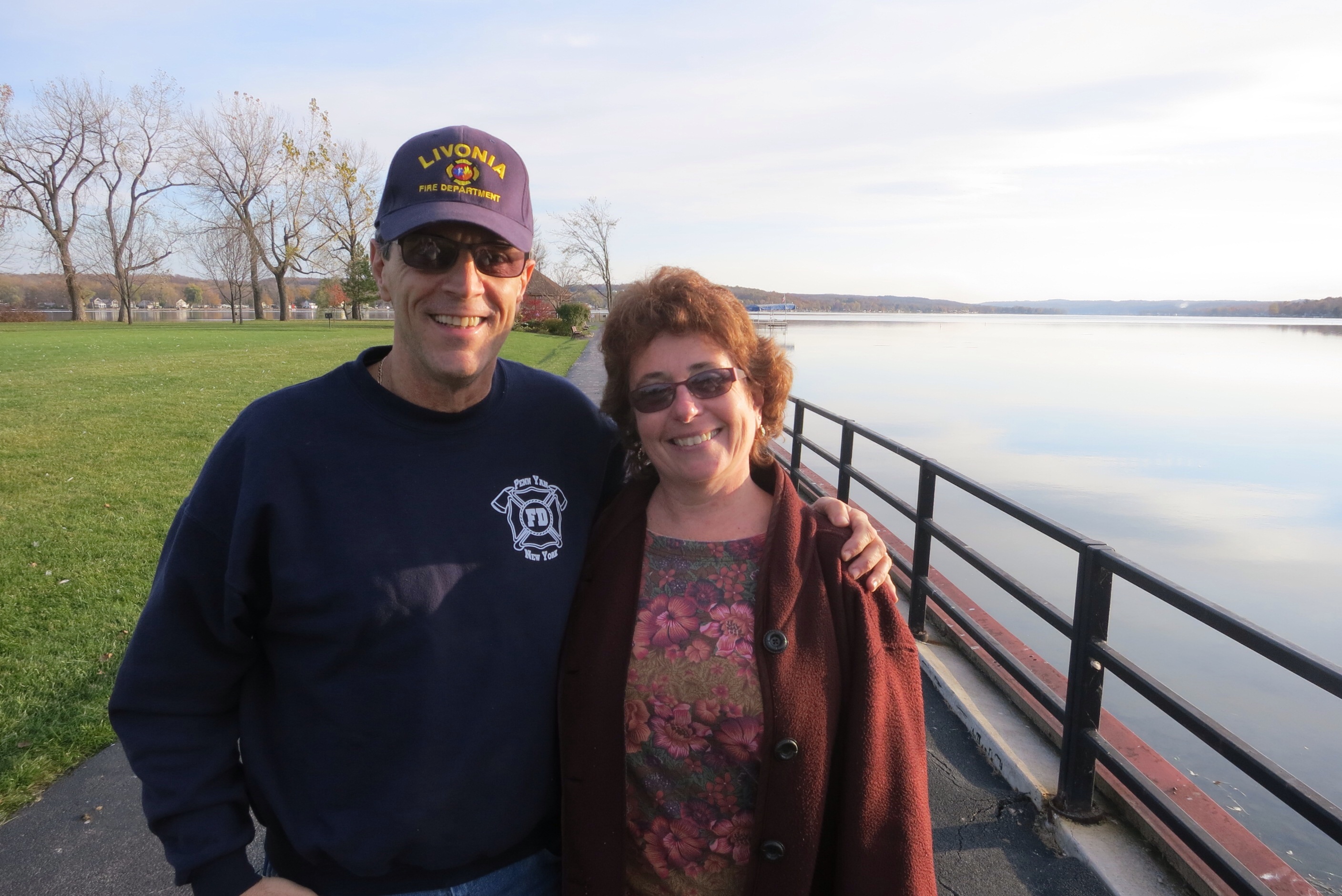 They came and picked me up in Avon and gave me a little tour first to show me Conesus Lake (cone-EE-shus, I believe). It is the most western of the Finger Lakes. As usual, it's hard to take a picture of a lake, but here are a couple looking east and west at the northern end: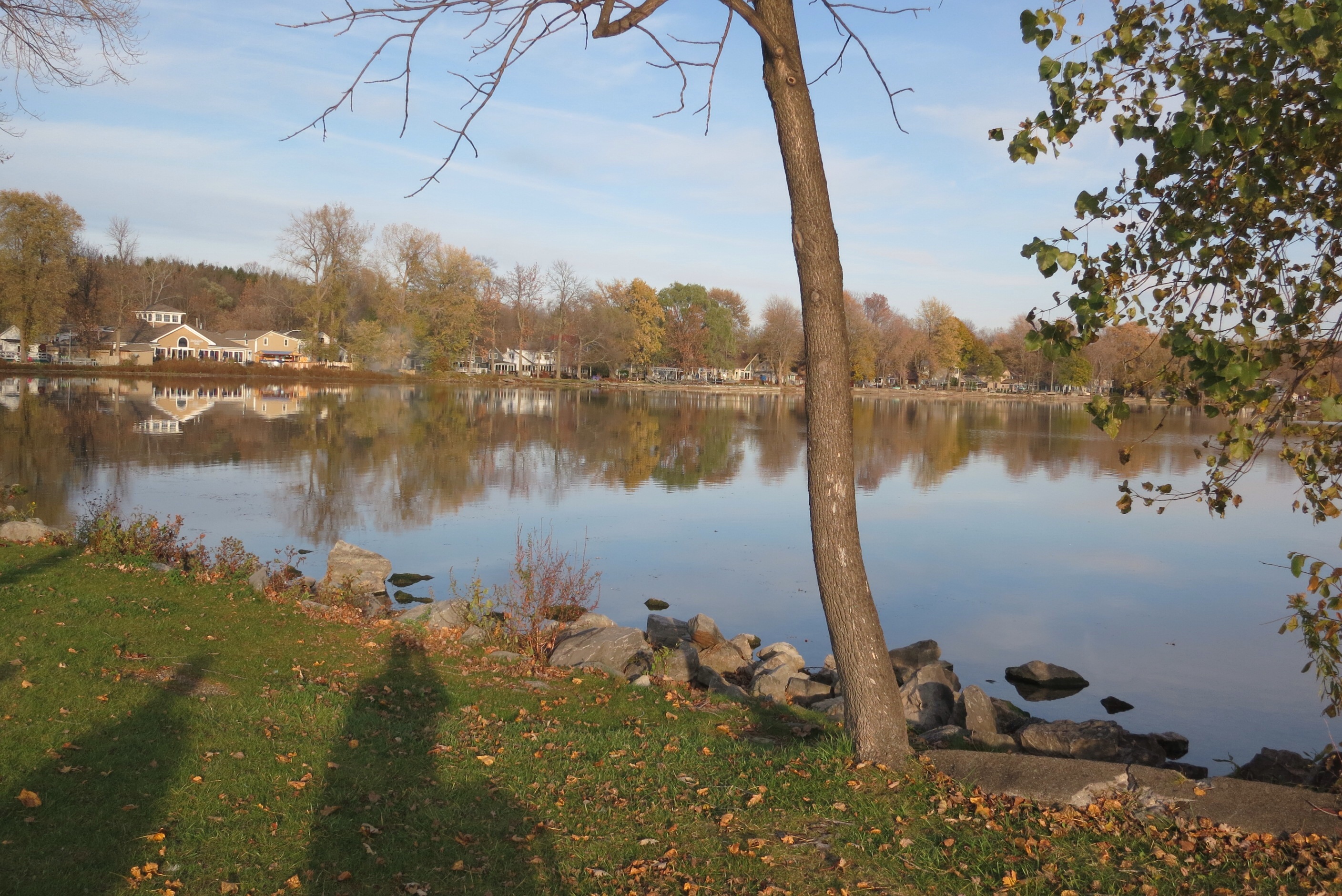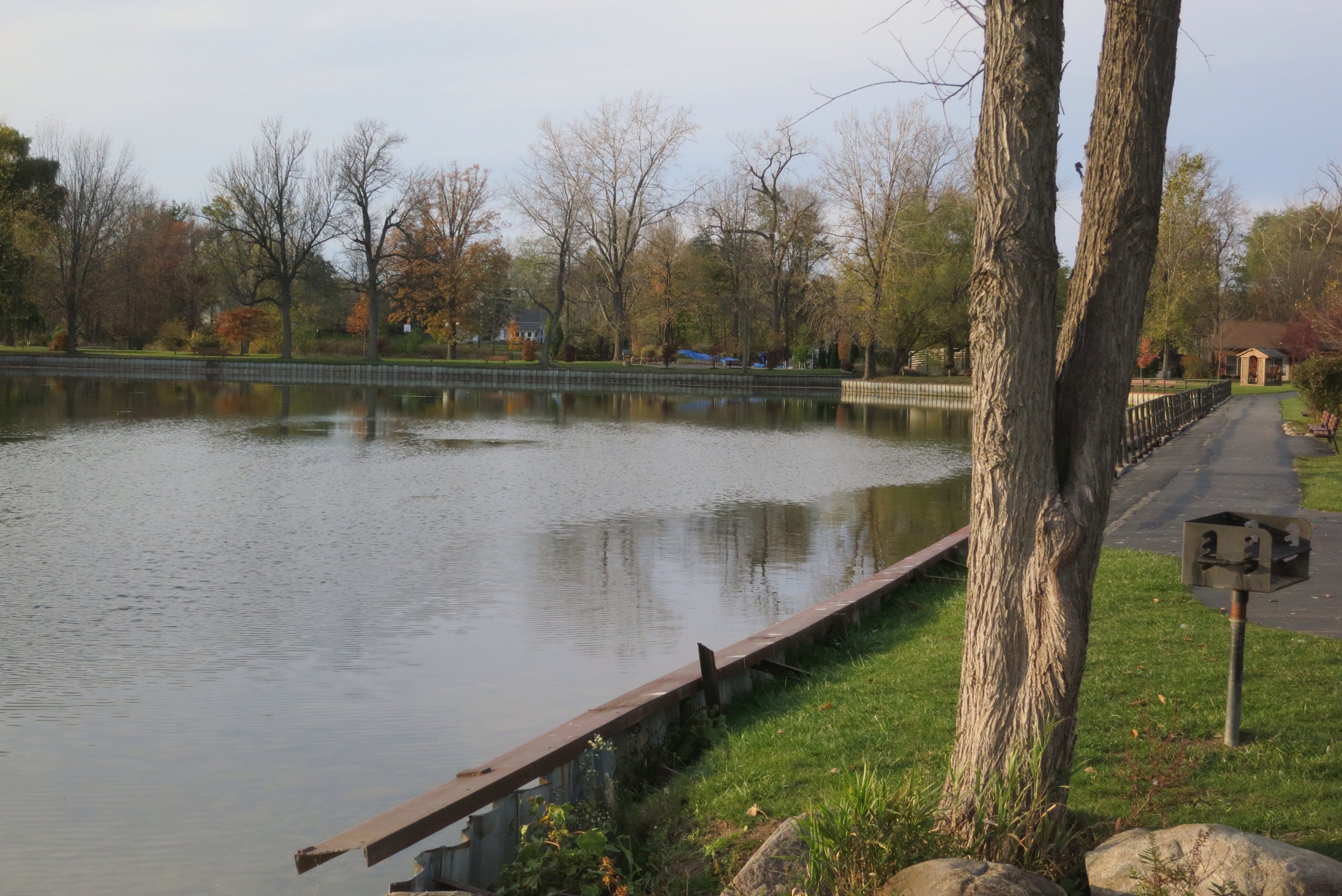 We also took a quick trip over to see Hemlock Lake, the Finger Lake just to the east of Conesus. This one has no cottages on it and no boats — it is used as the water supply for Rochester, apparently.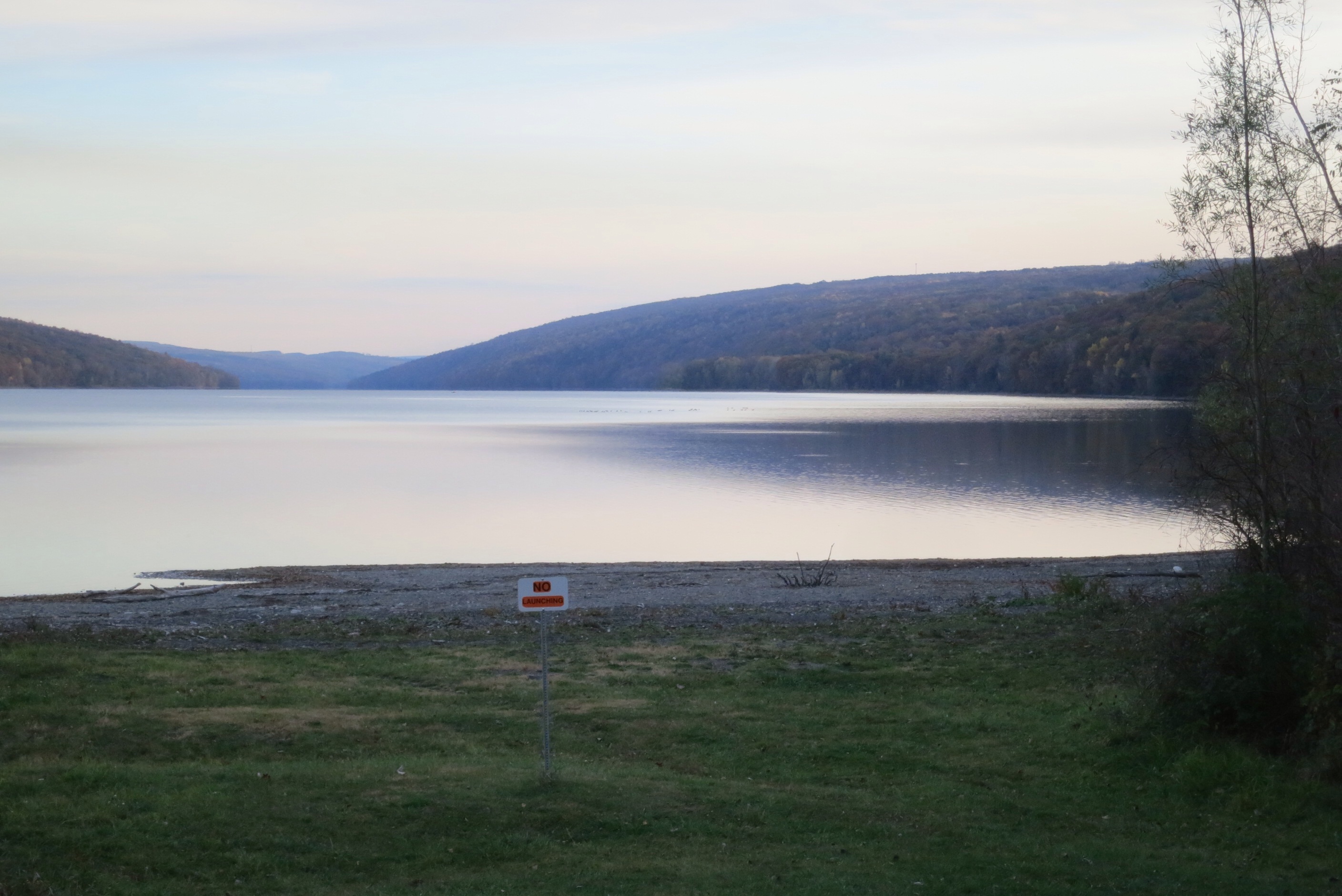 Kathy prepared a sumptuous meal of pasta, venison, vegetables, salad, apple pie. Oh boy! They also invited over the pastor of their church and his wife, Chris and Brenda: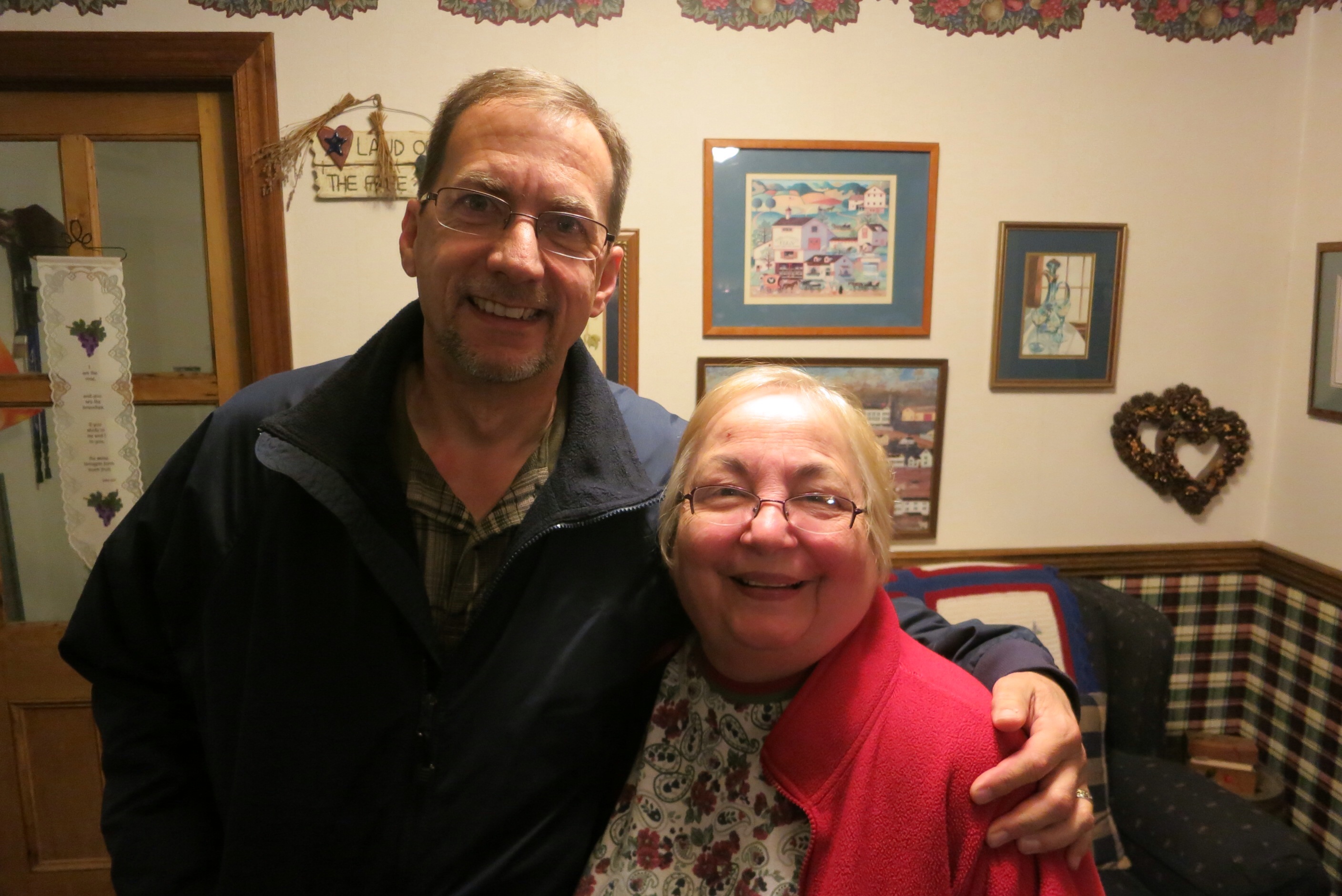 We had a terrific time around the table. Before I had quite finished my apple pie Don got a call from Howard Appel, a reporter for the local paper, the Livingston County News. Don had notified the paper earlier that I was walking through the county and they wanted to do a phone interview! Wow — I'm famous now! Anyway, it was good fun and Howard expressed a desire to do a similar, though shorter walk sometime soon. I invited him to contact me later to pick my brains.
What a super day — great weather, great progress, new friends, fabulous food, supreme hospitality. Towards the end of each walking day I'm feeling like I can't keep on going with this crazy plan but always I'm raring to go by the next morning, especially after an evening like this one. I wonder if I will feel the same way on Thursday, when it is supposed to rain.