Our hosts last night were Sandra and Randall: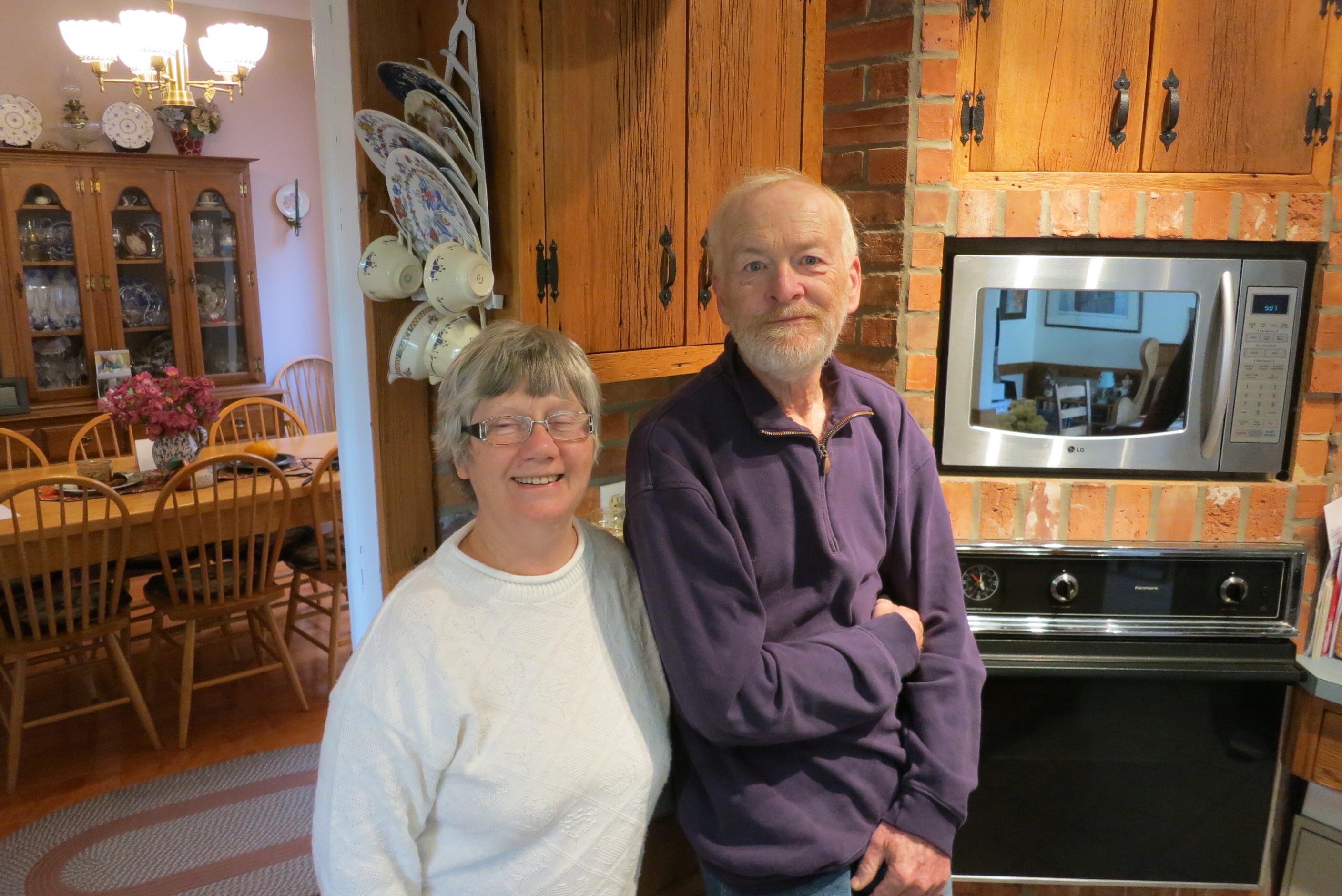 Randall worked for over 30 years as an air traffic controller at Toronto International (Pearson) Airport. He is retired now and lives with his wife in a lovely home outside of Niagara-on-the-Lake. Behind his house is a beautifully appointed renovated barn where the four of us slept.
In the morning, Sandra had prepared a hearty breakfast for us: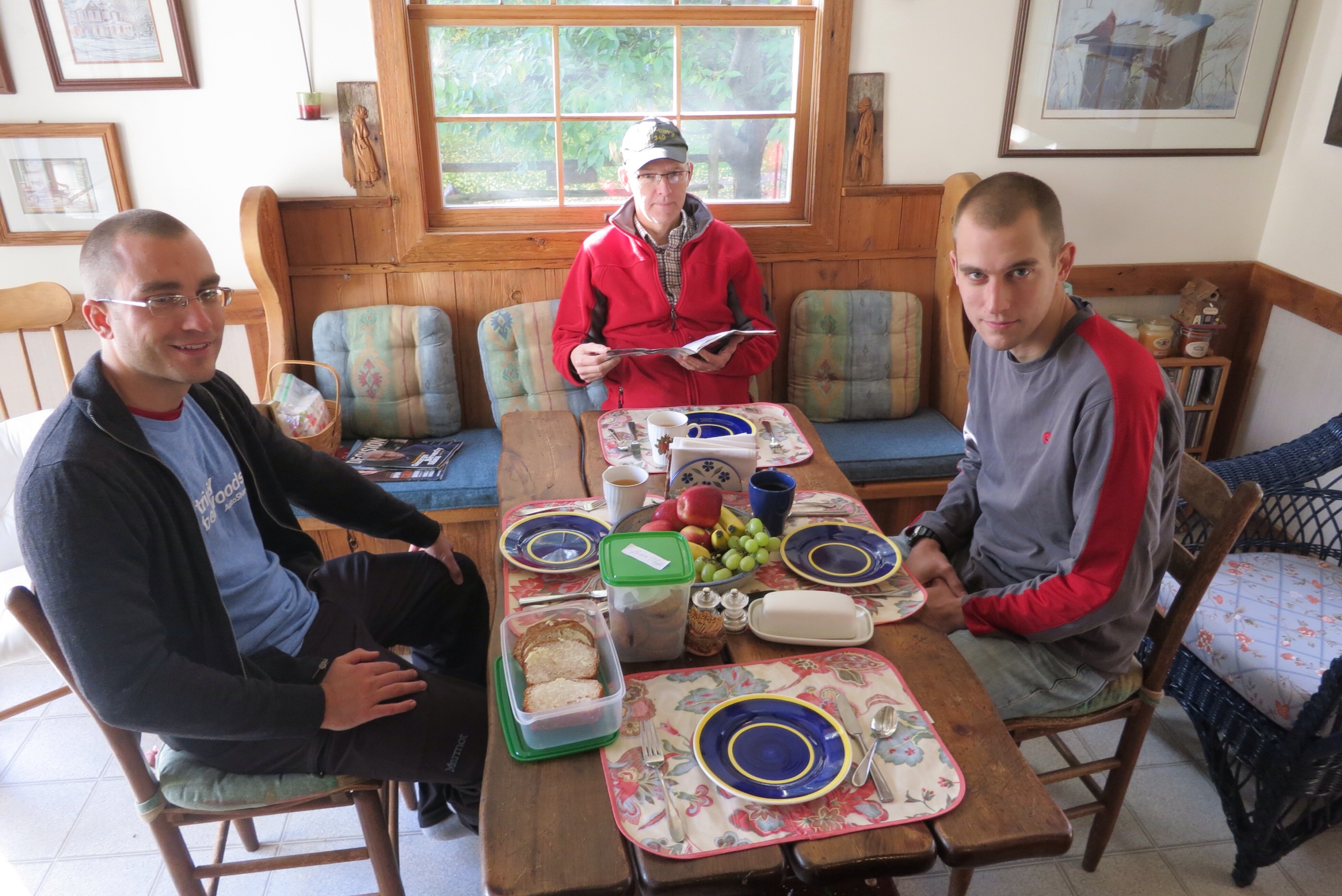 It had been a chilly night with a hard frost. Peter and Matthew got ready with me to walk — they had made this plan some time ago. Russ drove us to the pick-up point yesterday and we took a couple of pictures before getting started: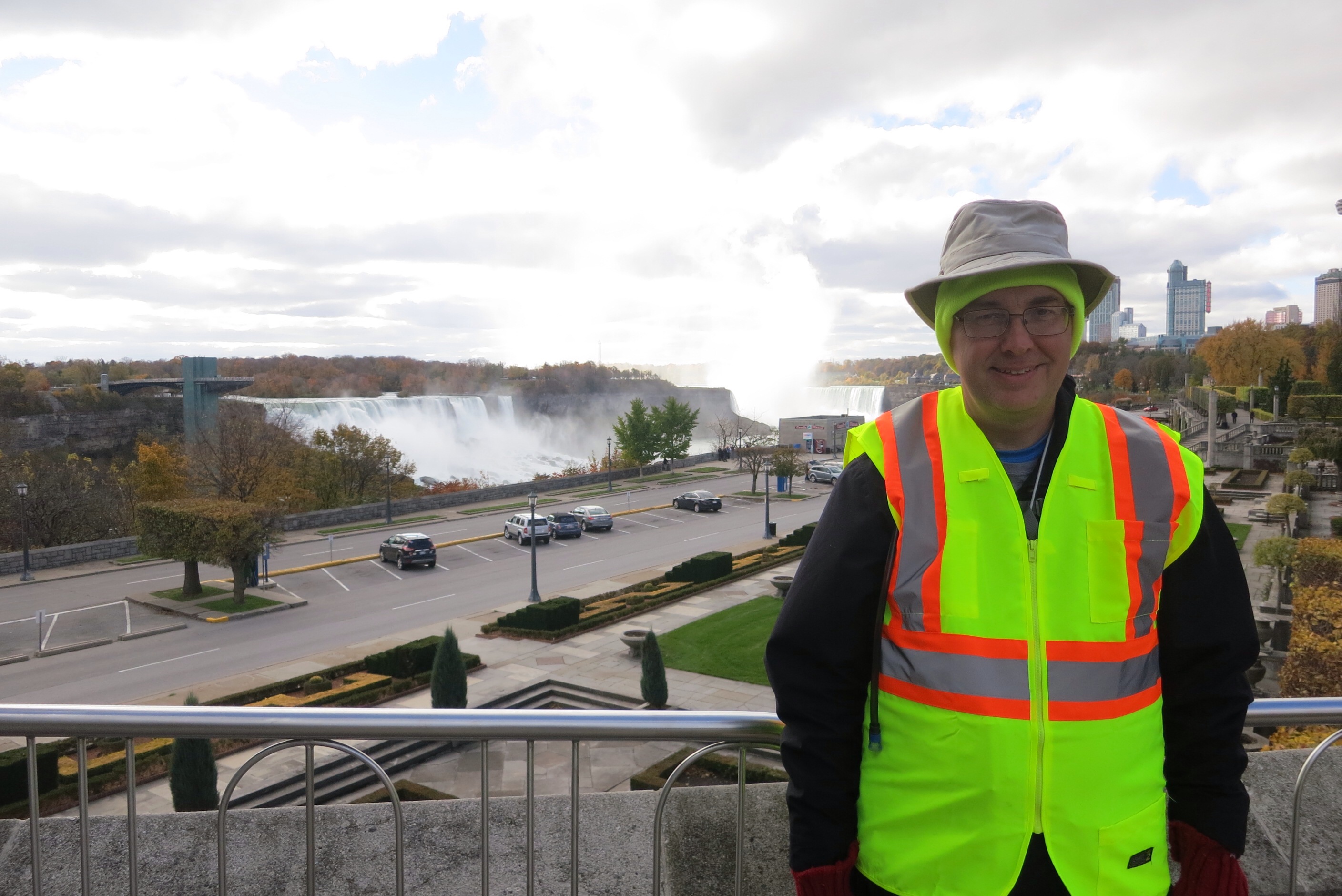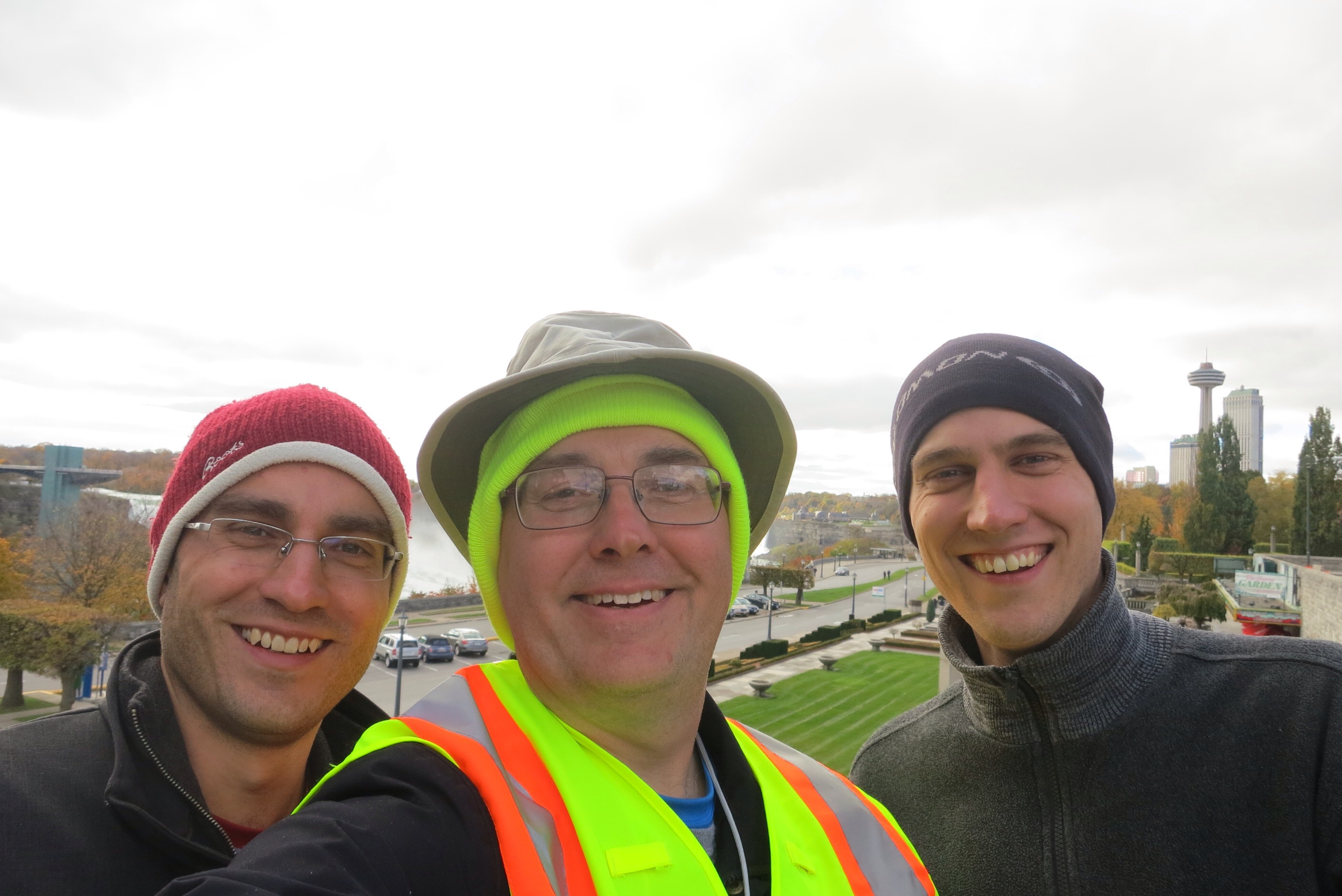 We couldn't resist making a quick trip (five minutes away) to an excellent viewing spot for the falls: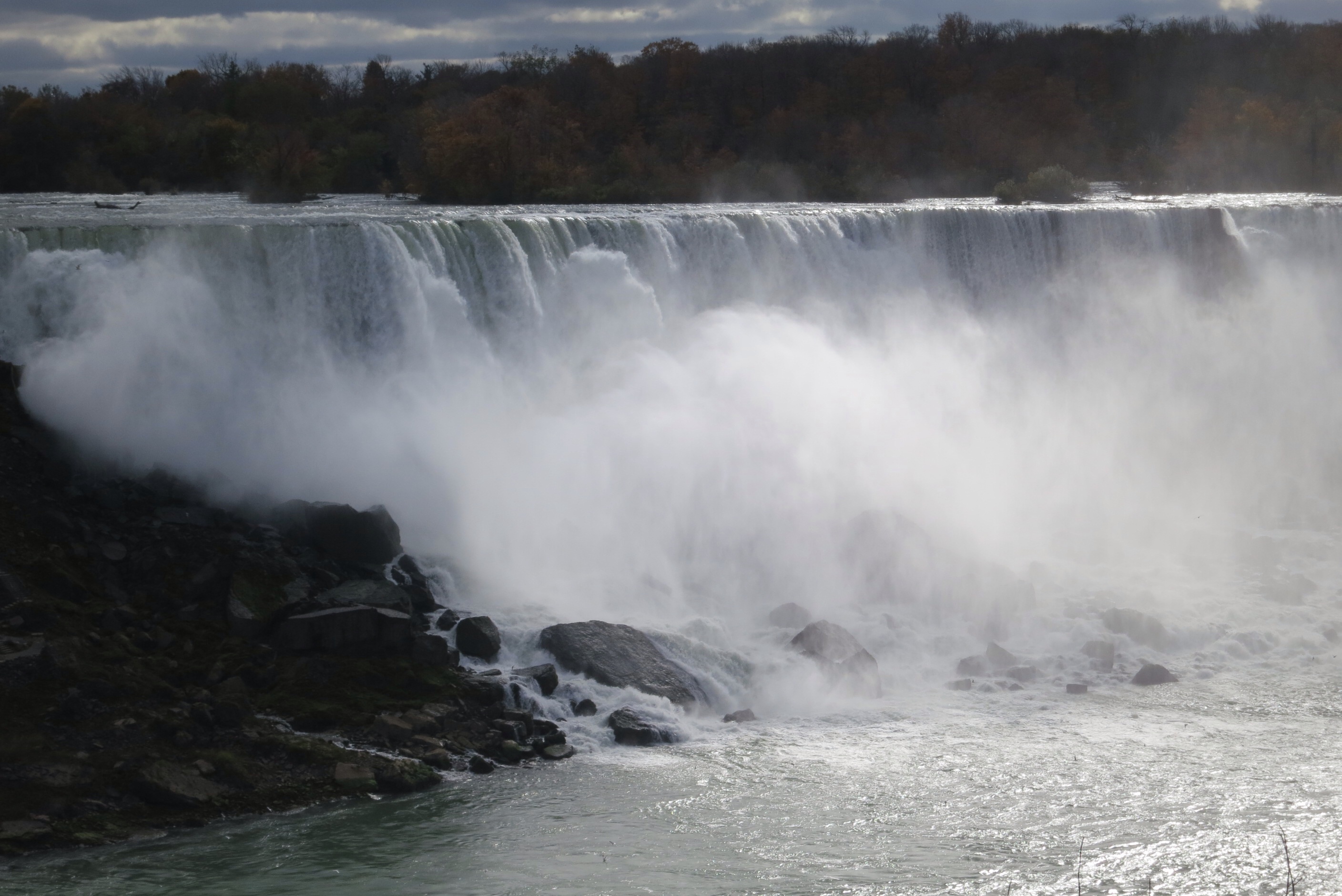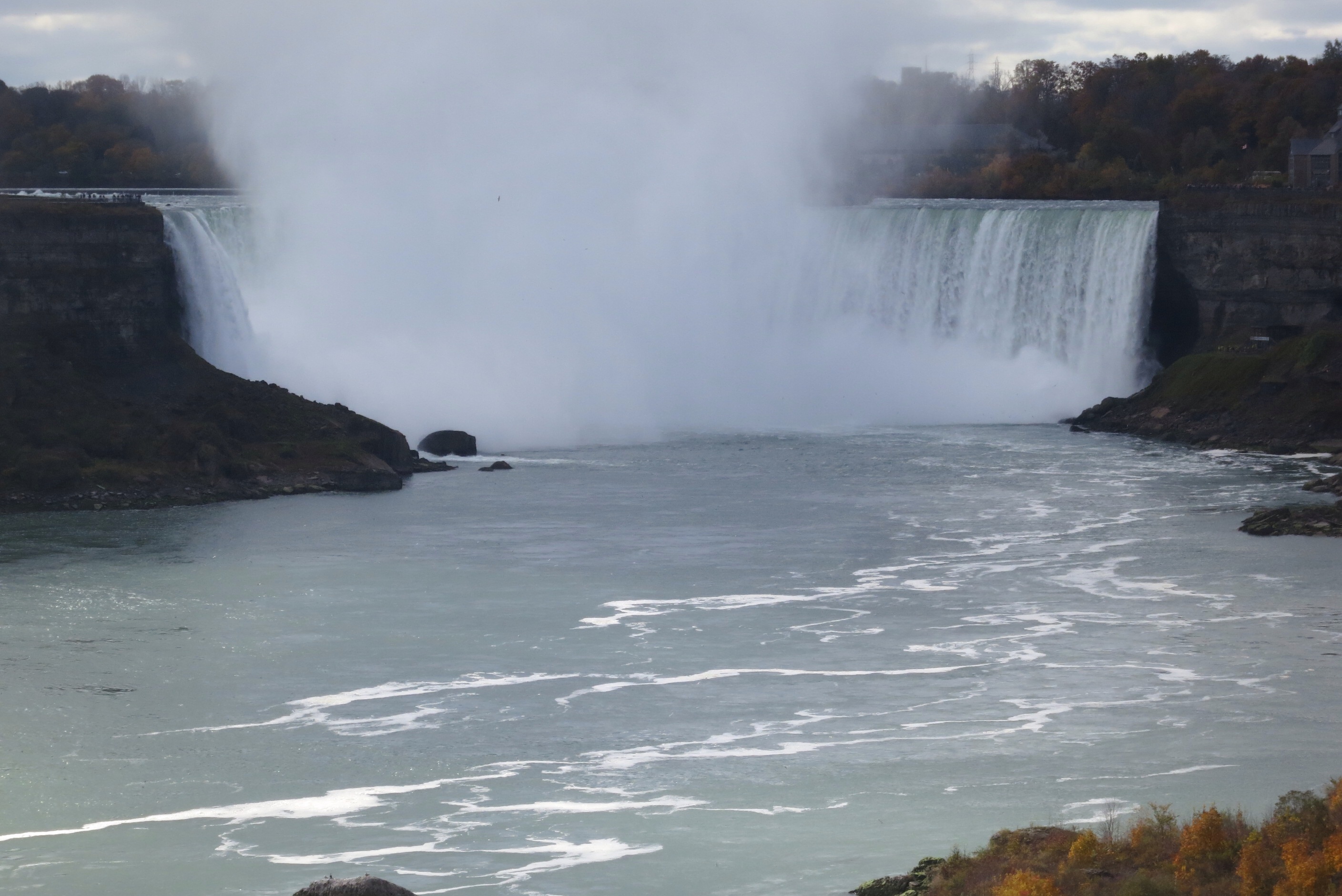 Then we turned up into town and saw some typically Canadian scenes: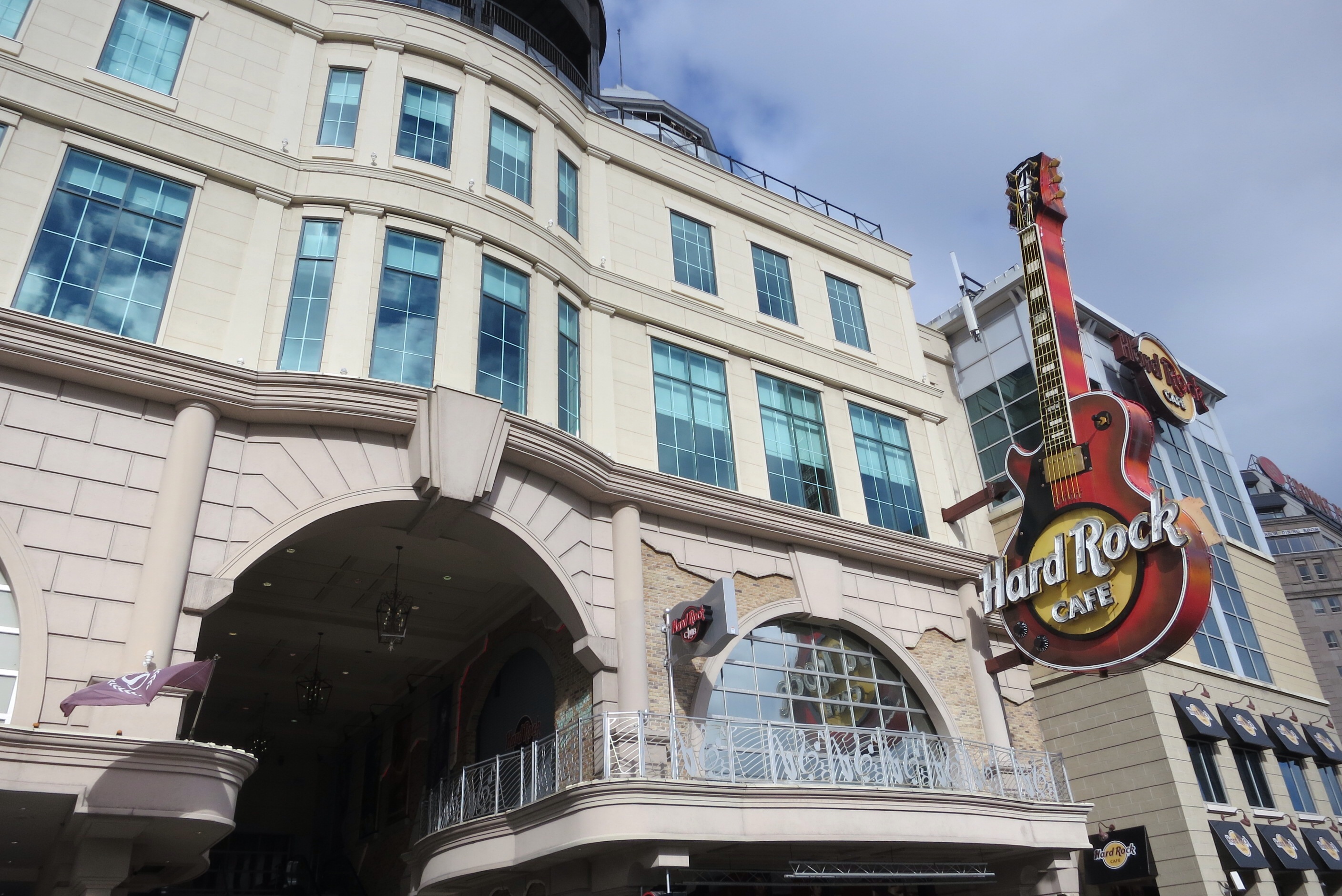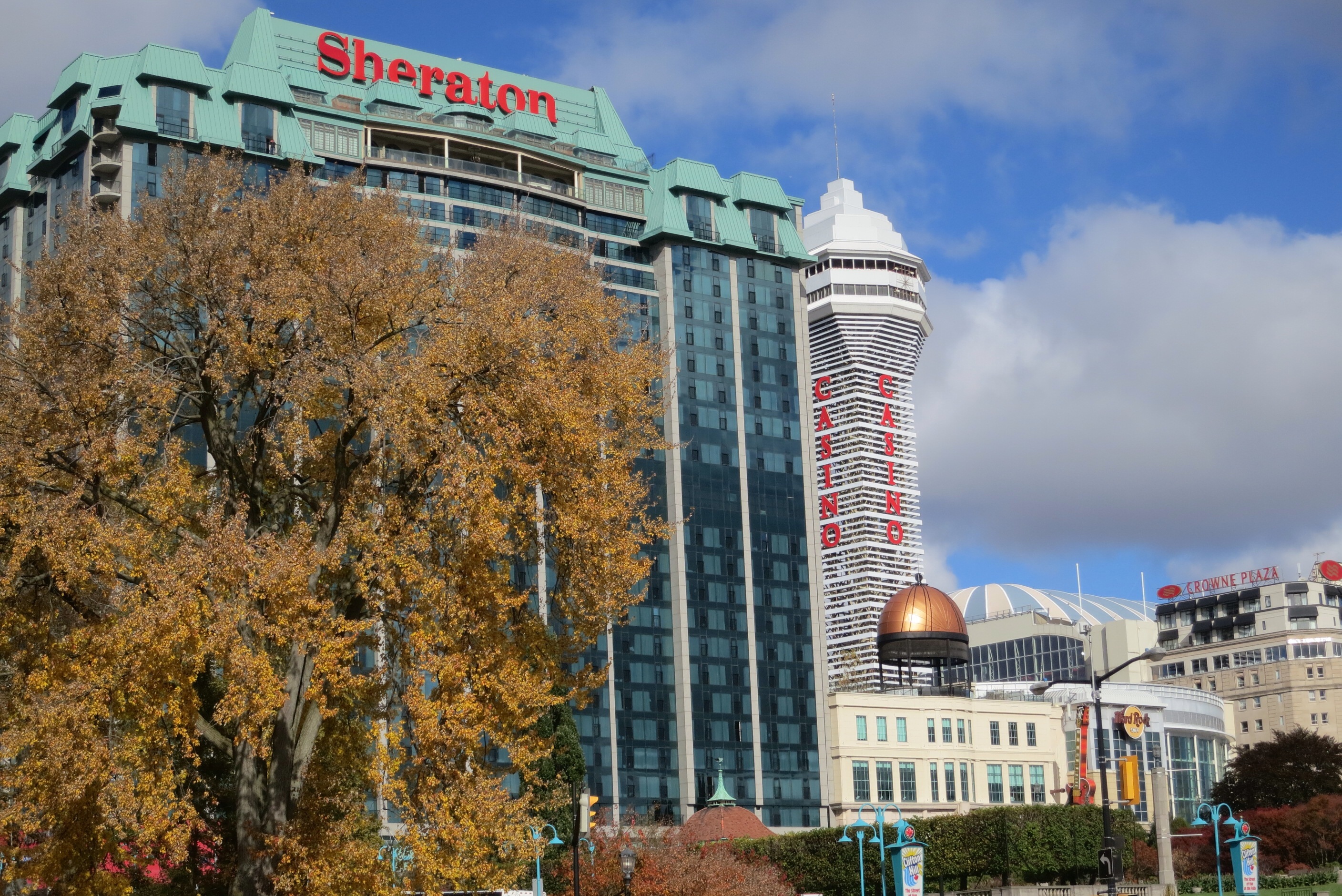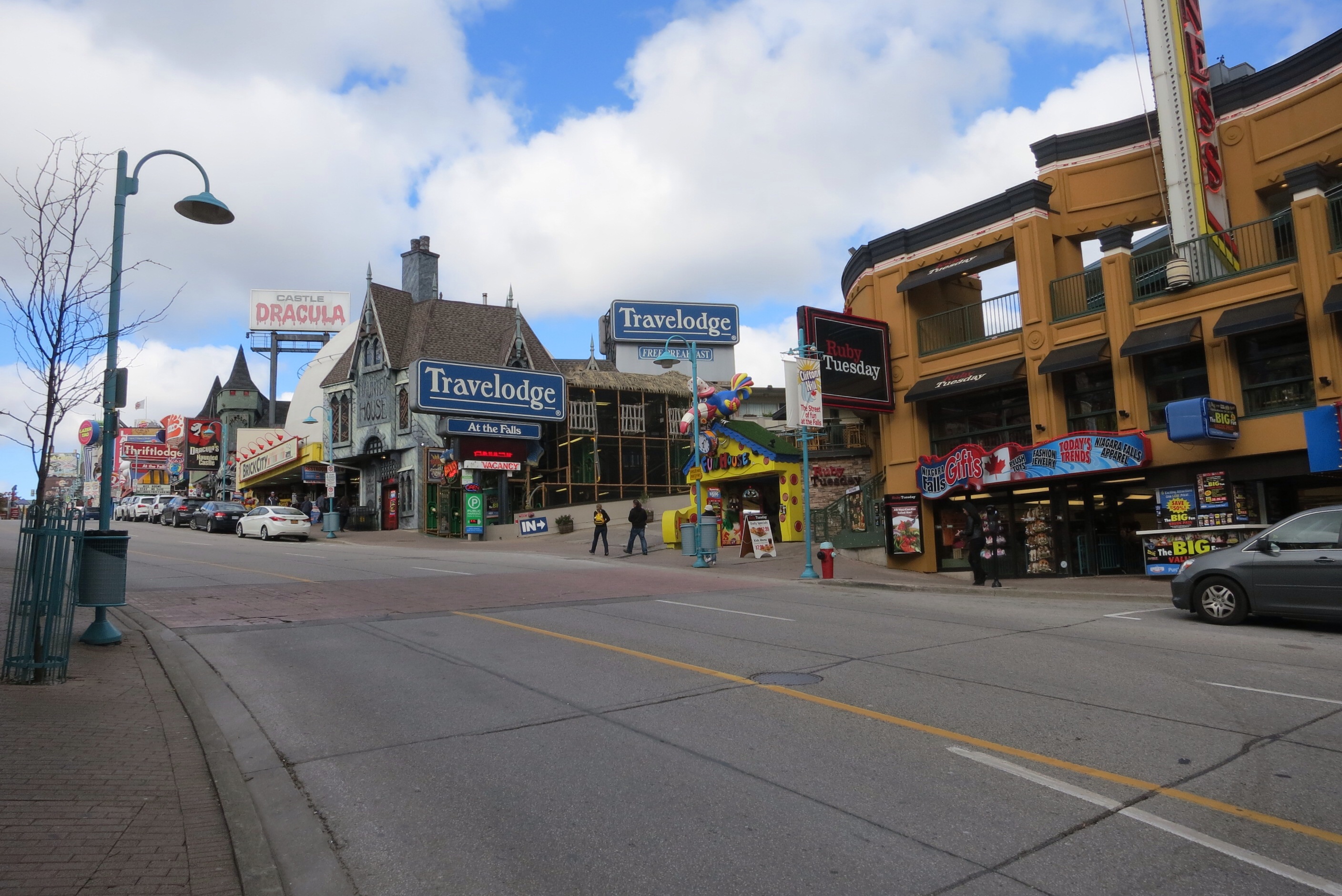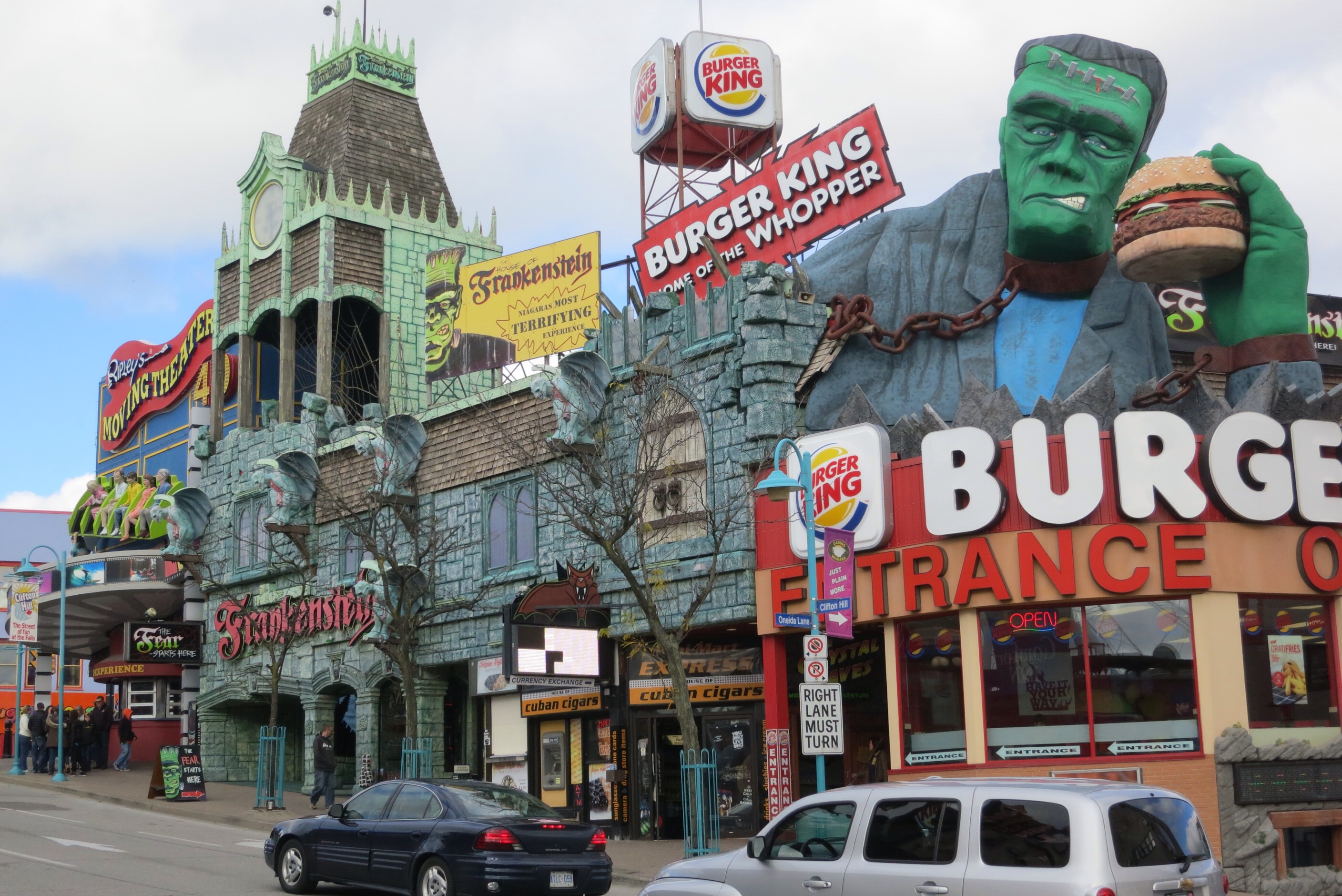 Sheesh! But only in Canada will you find this kind of of kabob:
This is a sluice that skirts the falls and dumps into a reservoir; I'm not sure of the dynamics: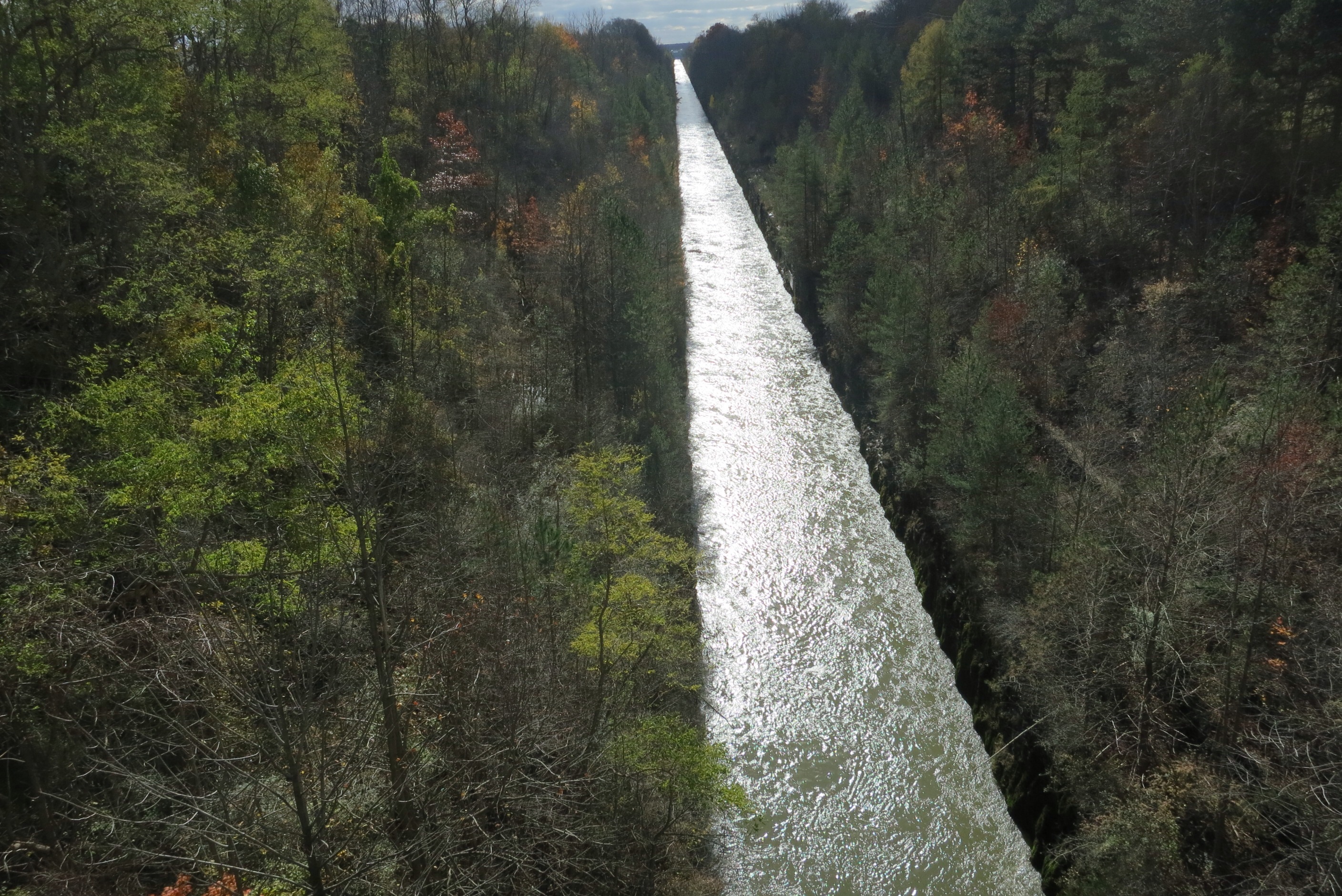 Here are two shots of us passing over the Queen Elizabeth Way, the main route to Toronto, as is visible in the second shot: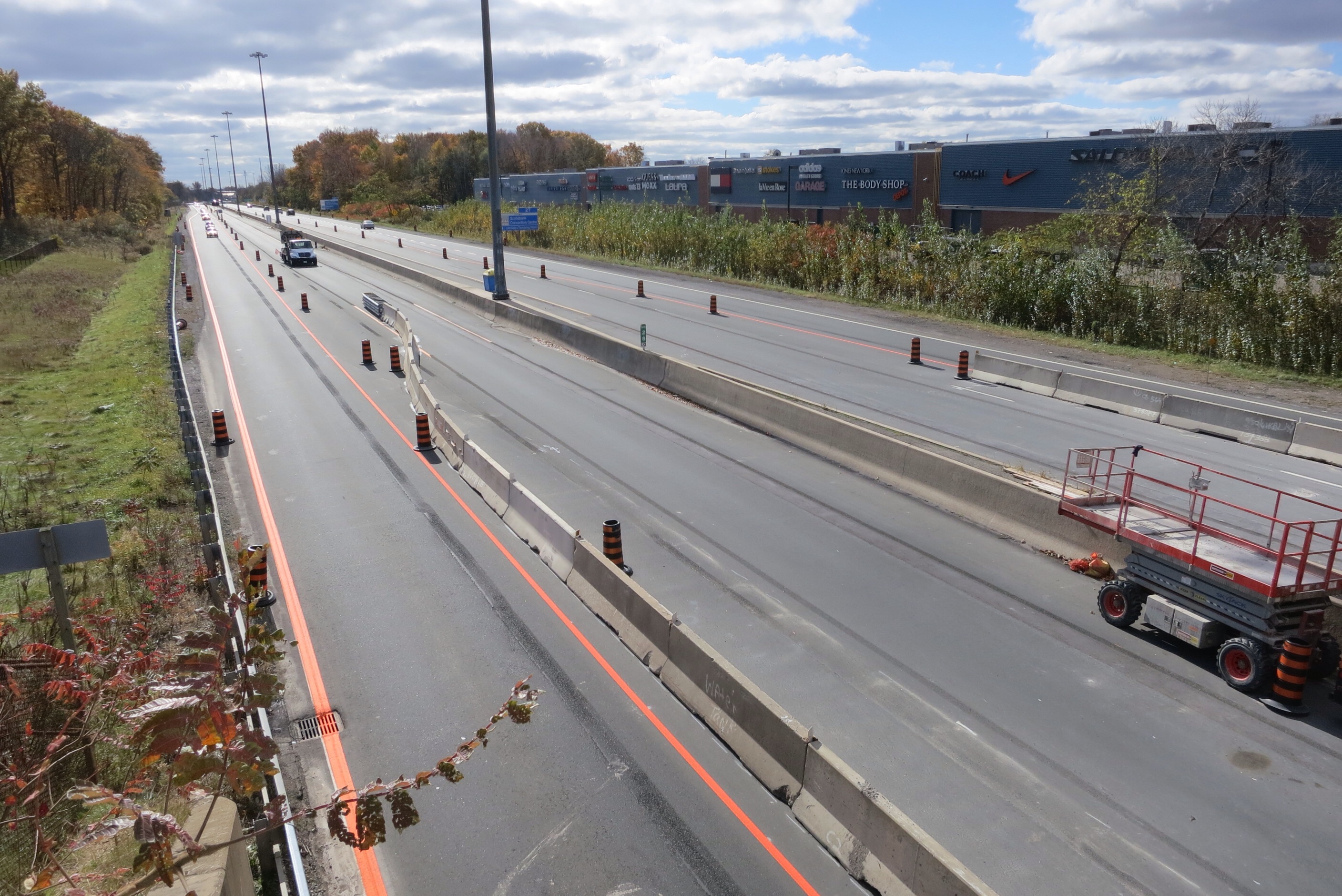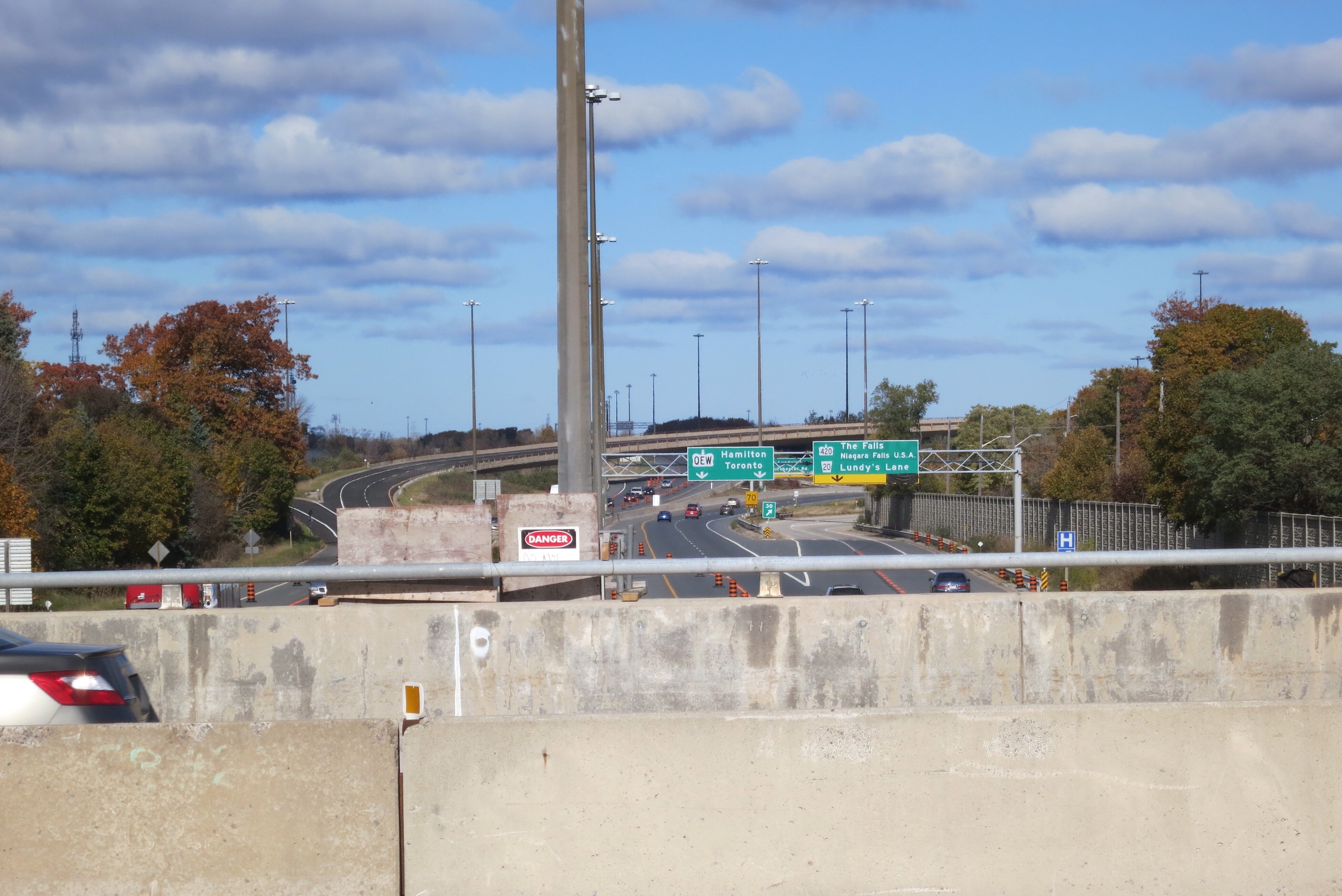 The day was beautiful but cold; here are a couple of road shots: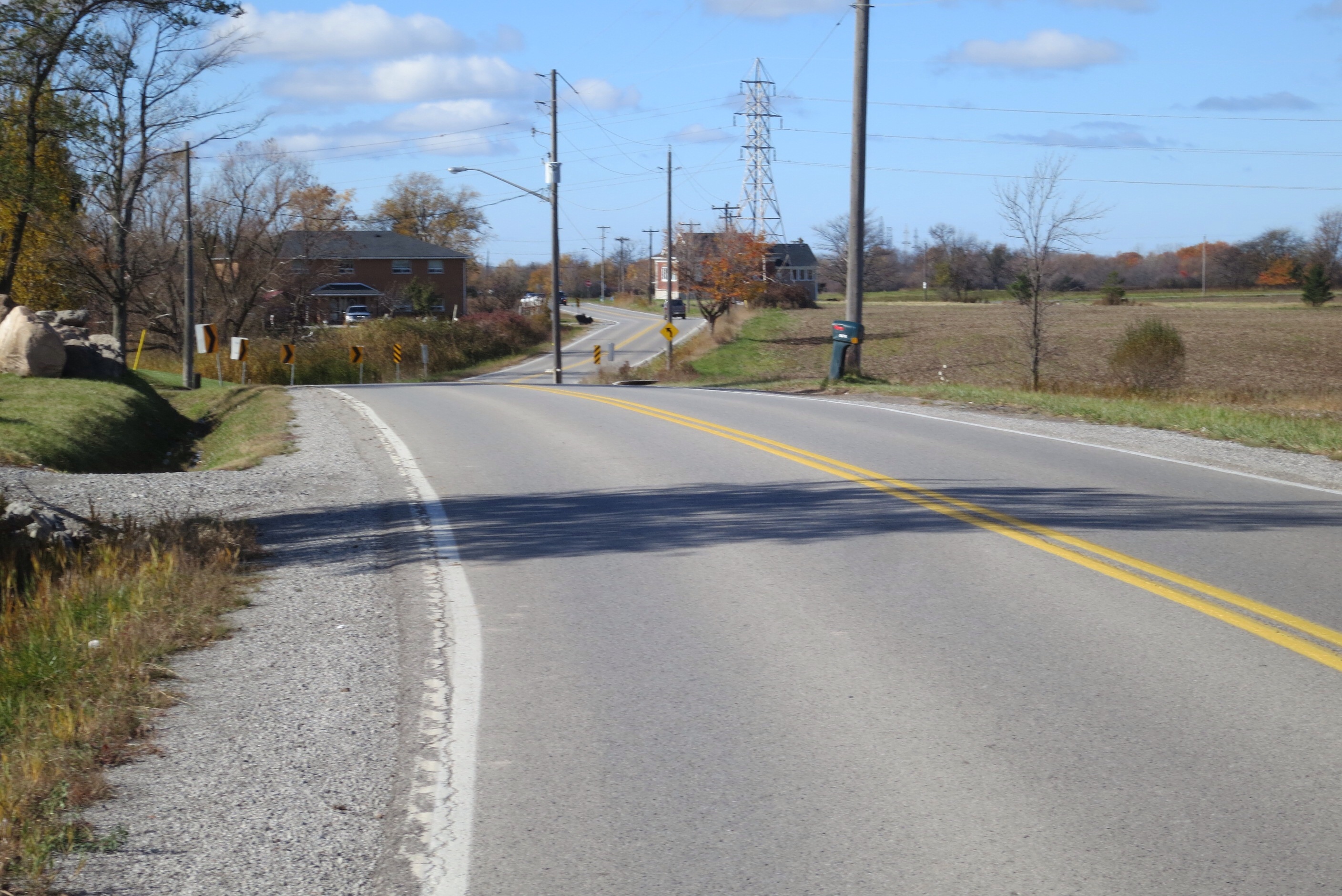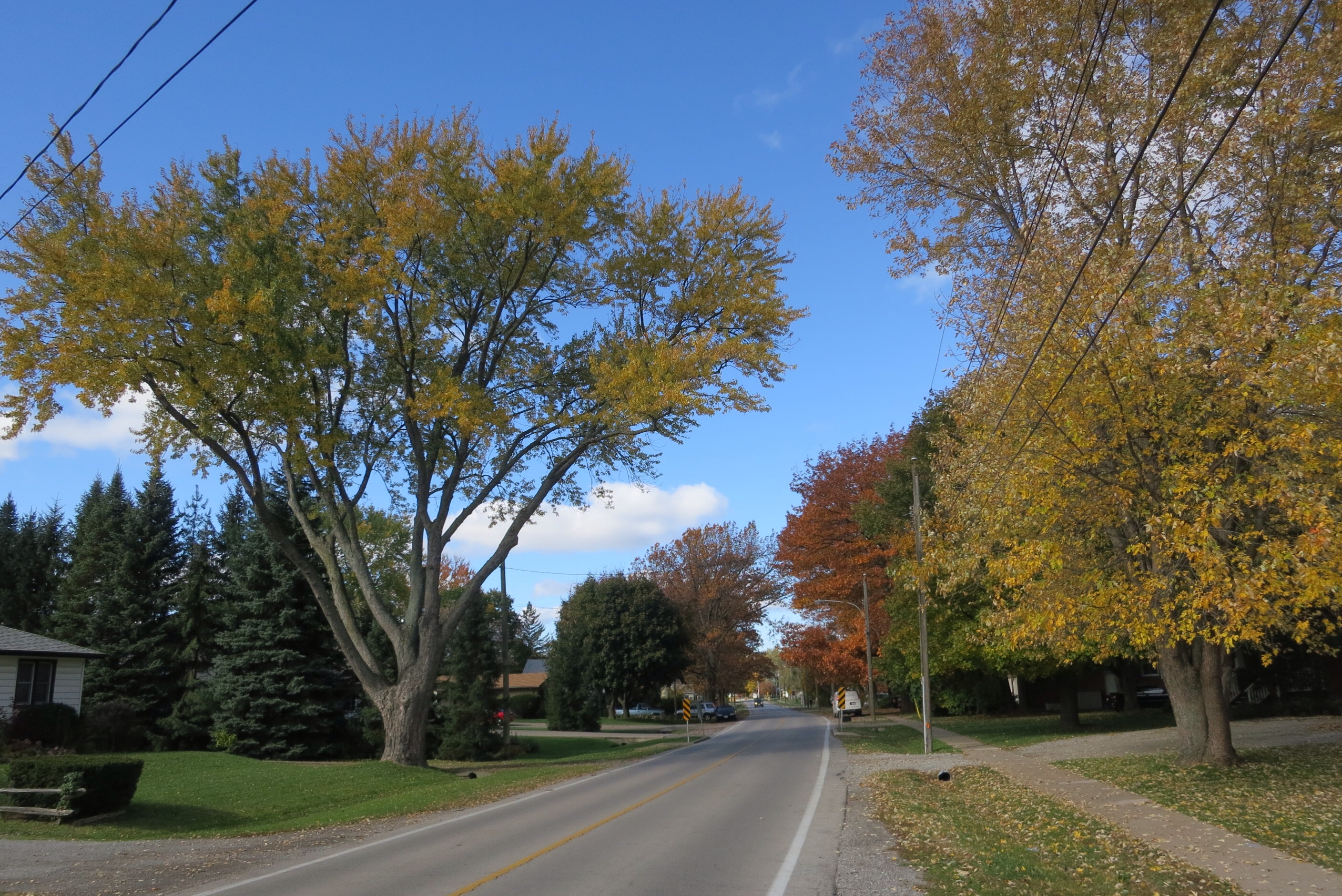 and a beautiful willow tree: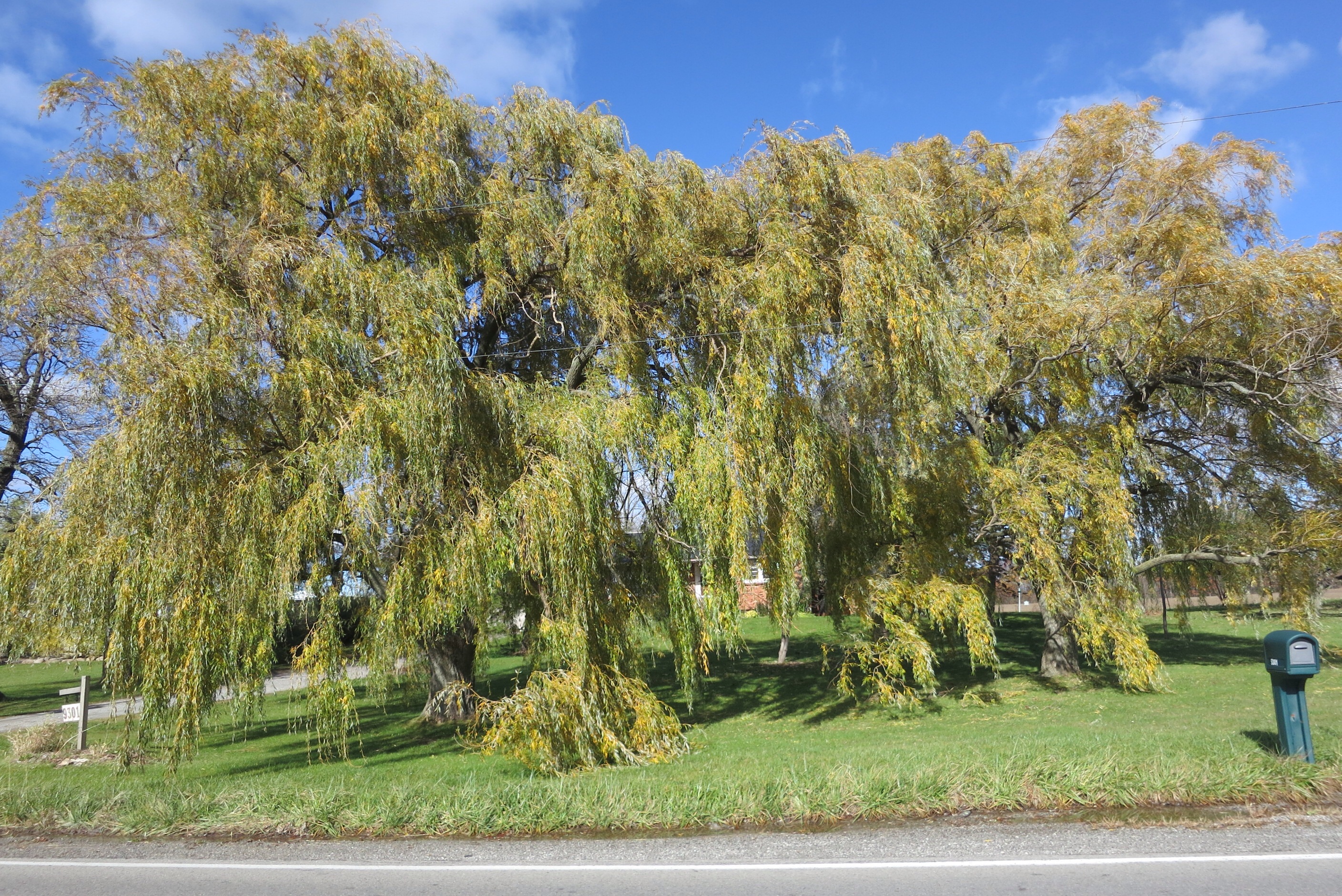 At one point my boys had to rest their backs; I guess I was walking them too hard: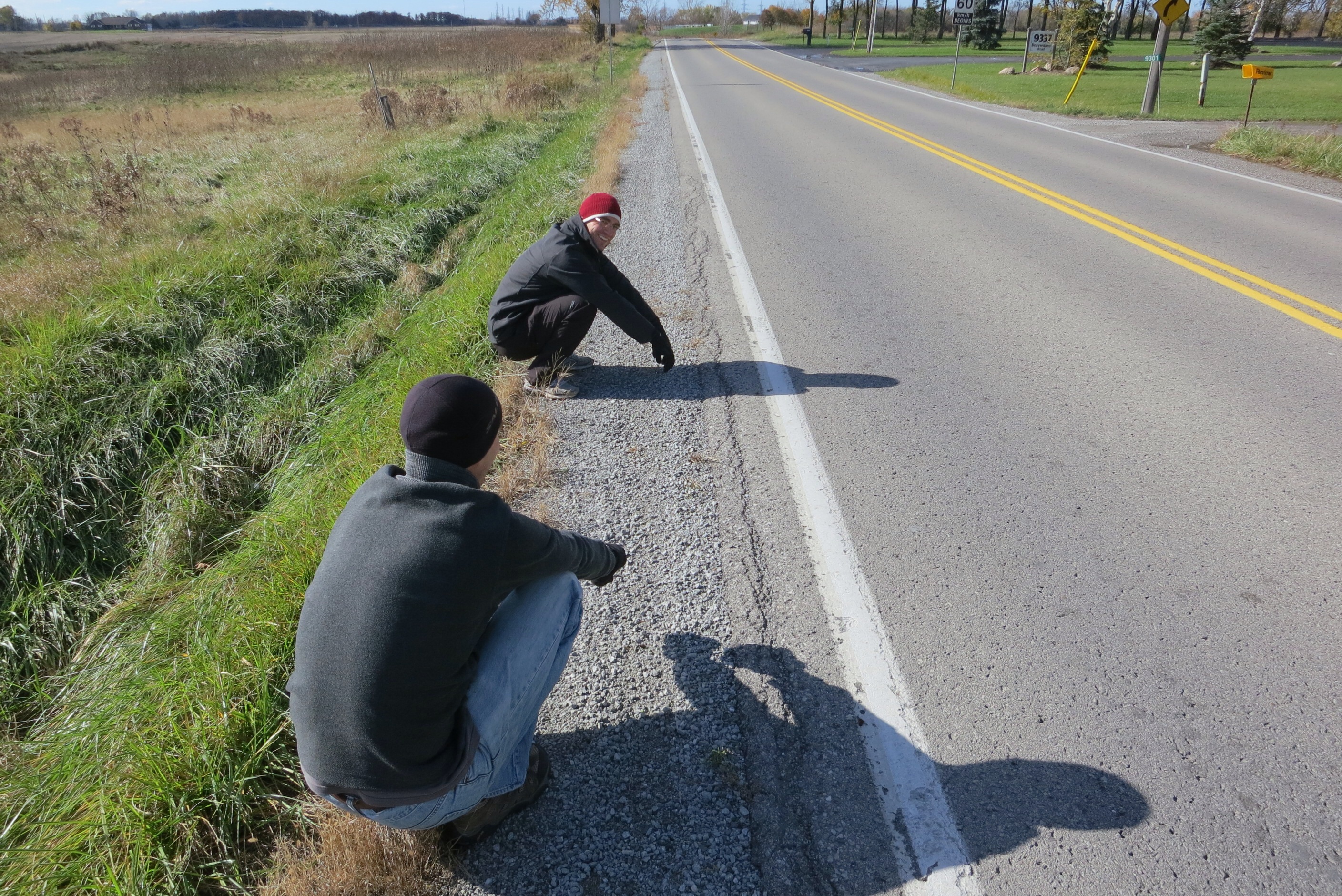 We frequently saw high-tension electric lines, due to our proximity to all that hydroelectric power: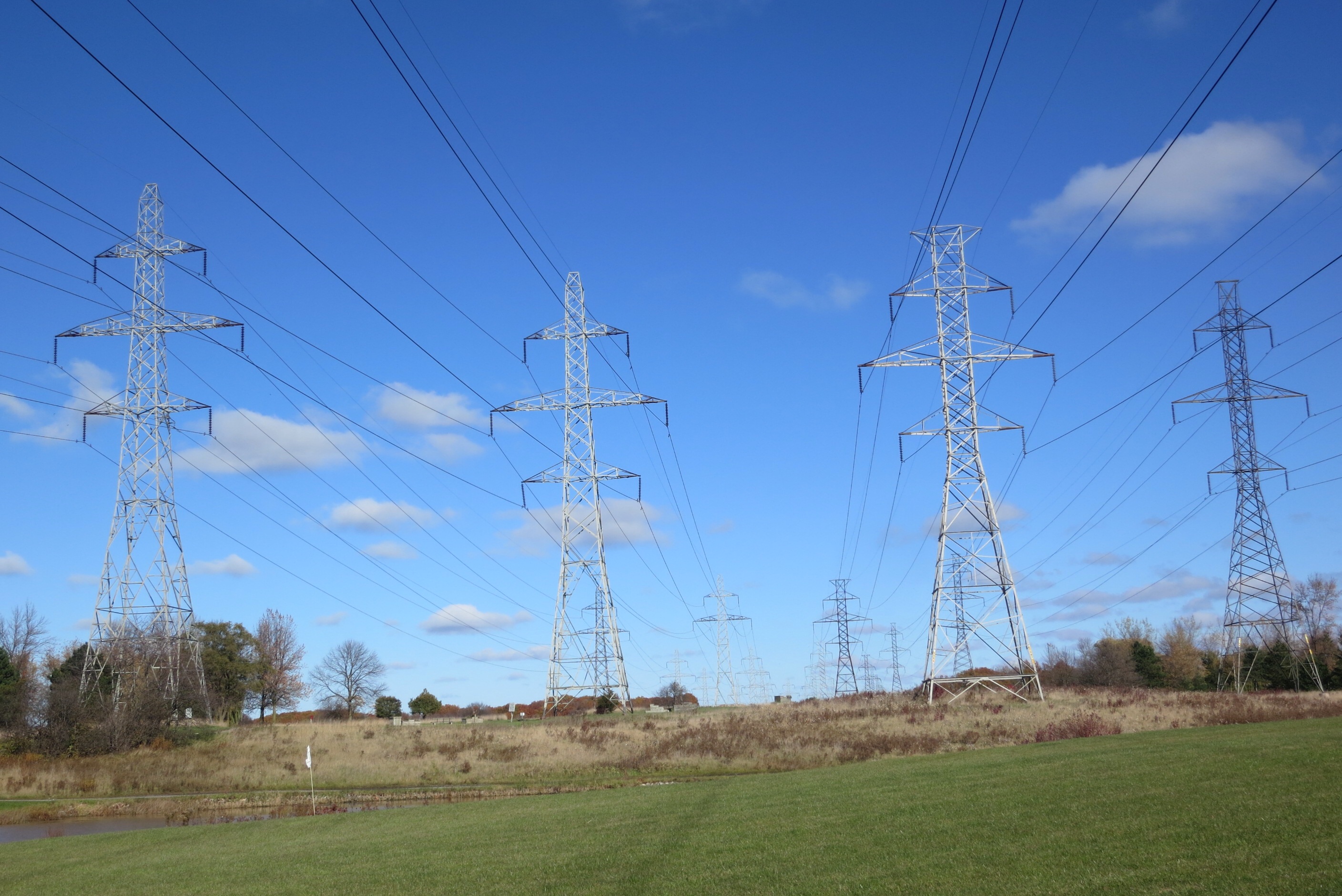 After a few hours of walking, Russ showed up with some hamburgers: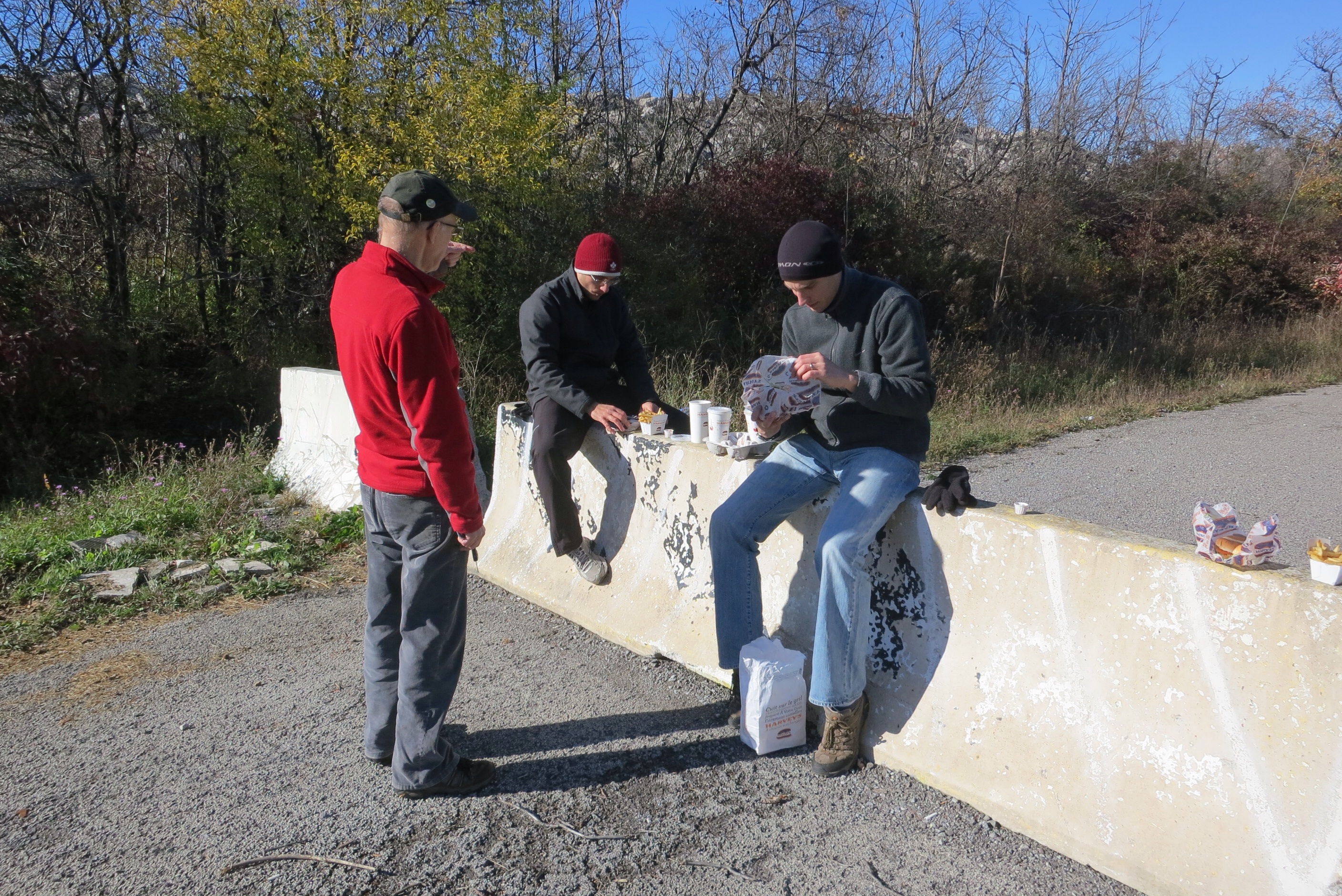 We were close to an important historical site related to the War of 1812: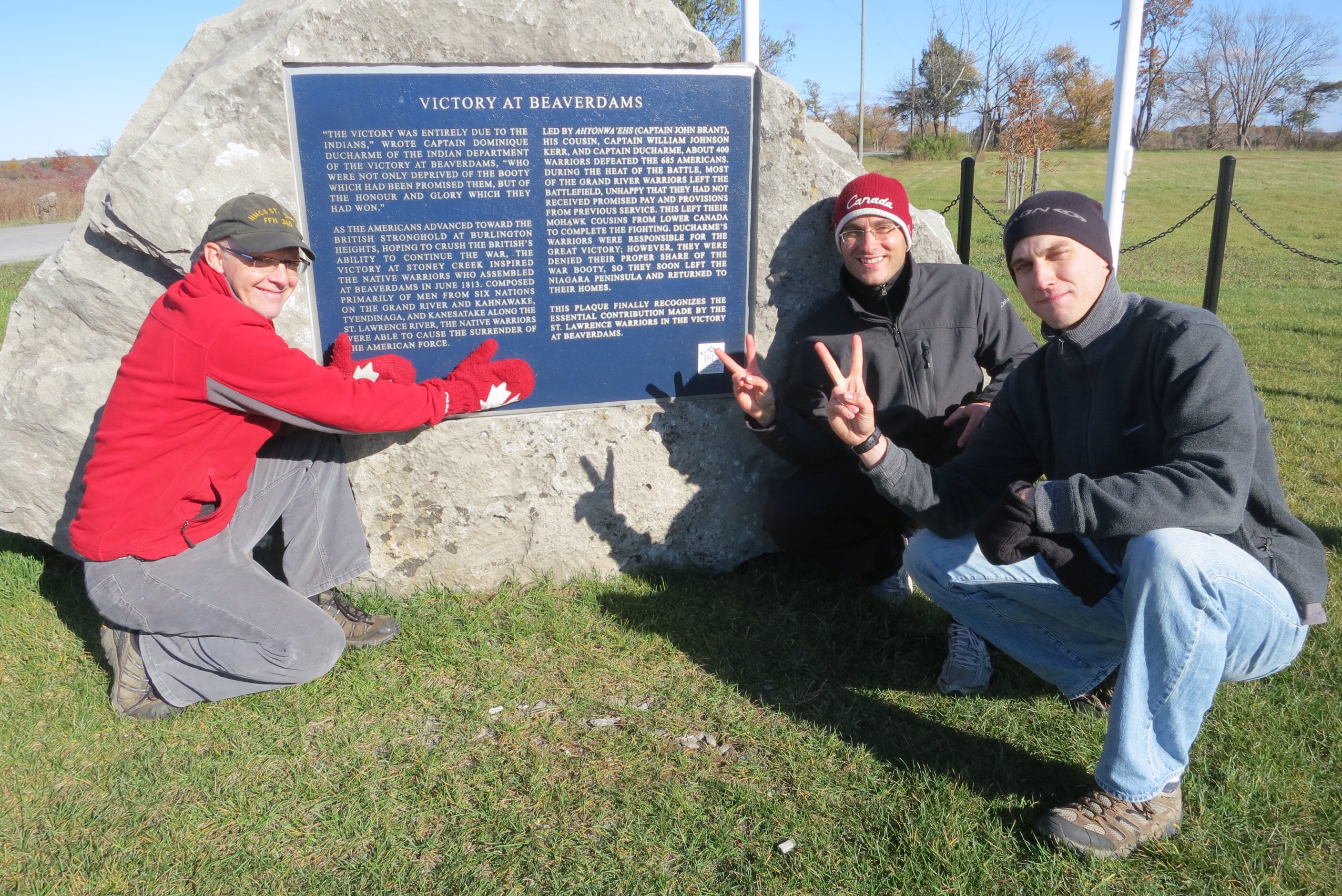 After lunch, Matthew took the car and Russ walked with us for an hour or two: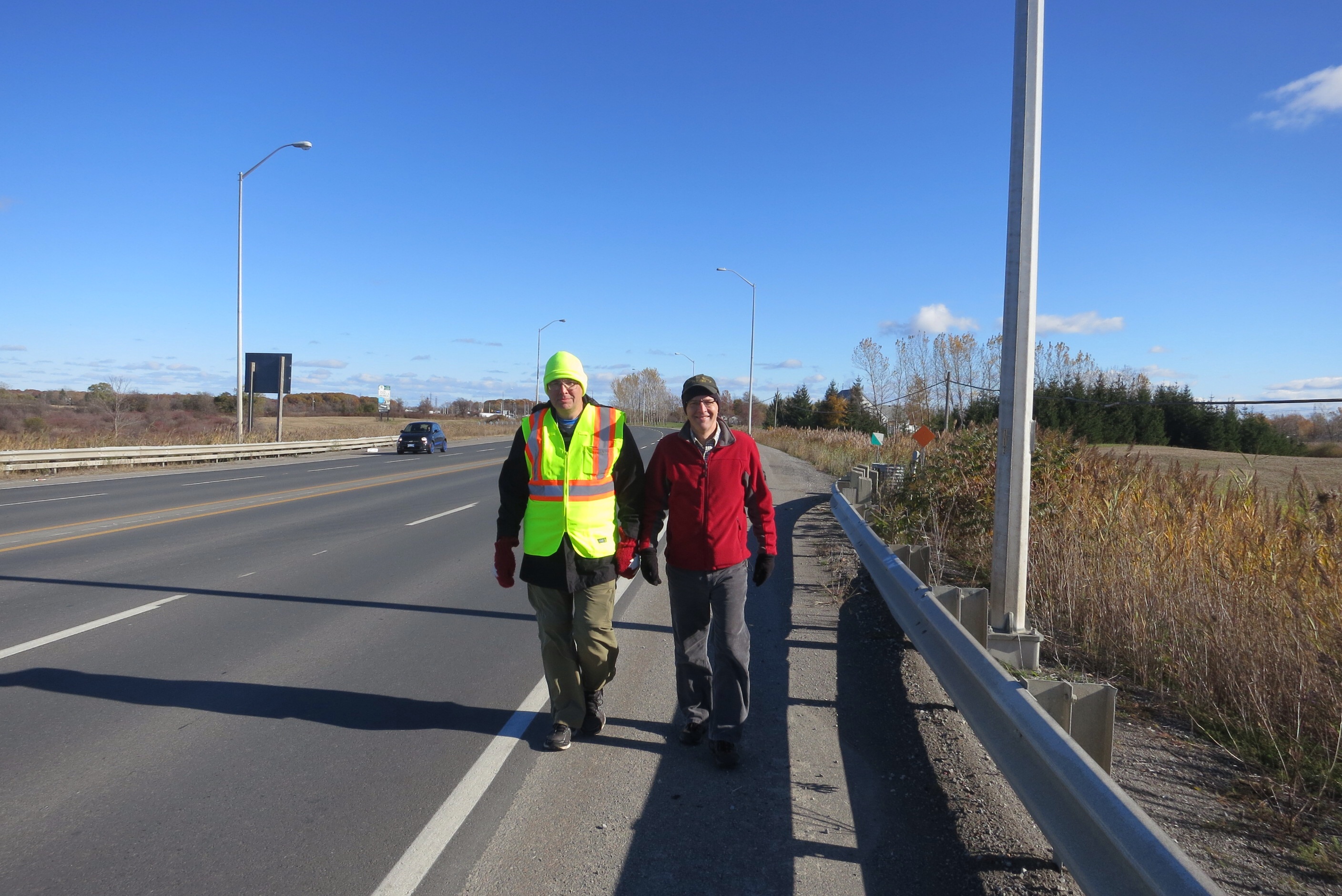 One of the first things we had to do was walk under the Welland Canal: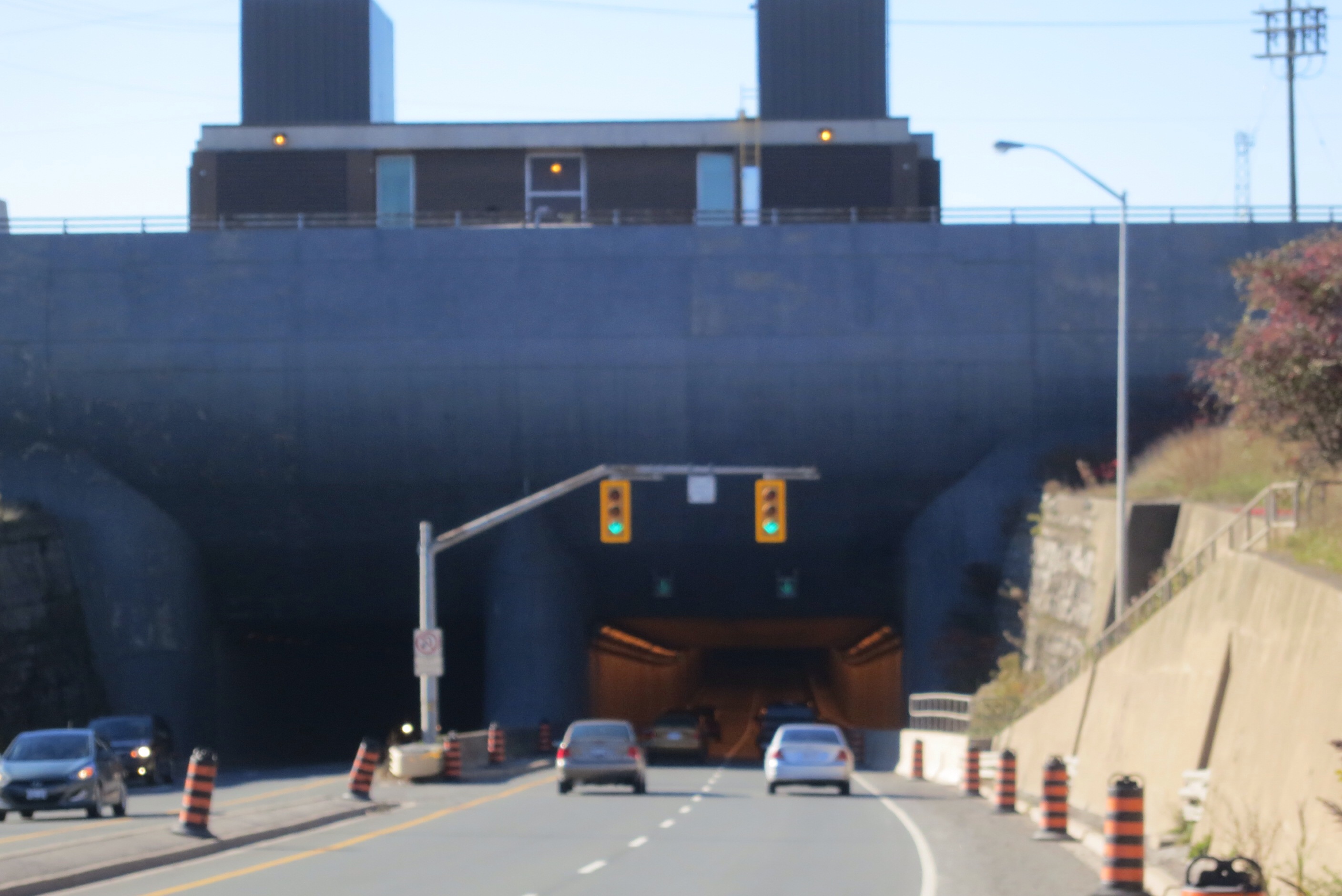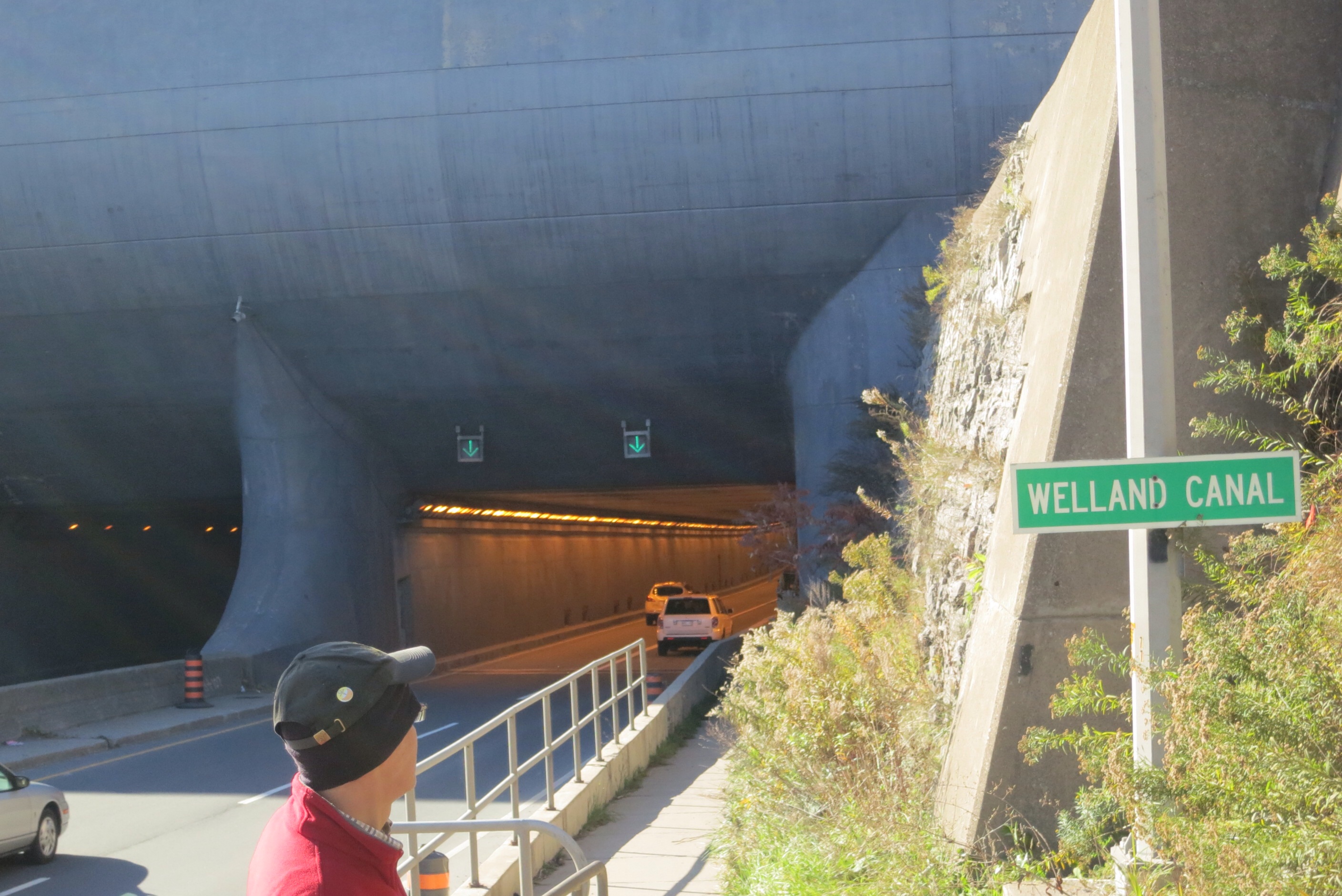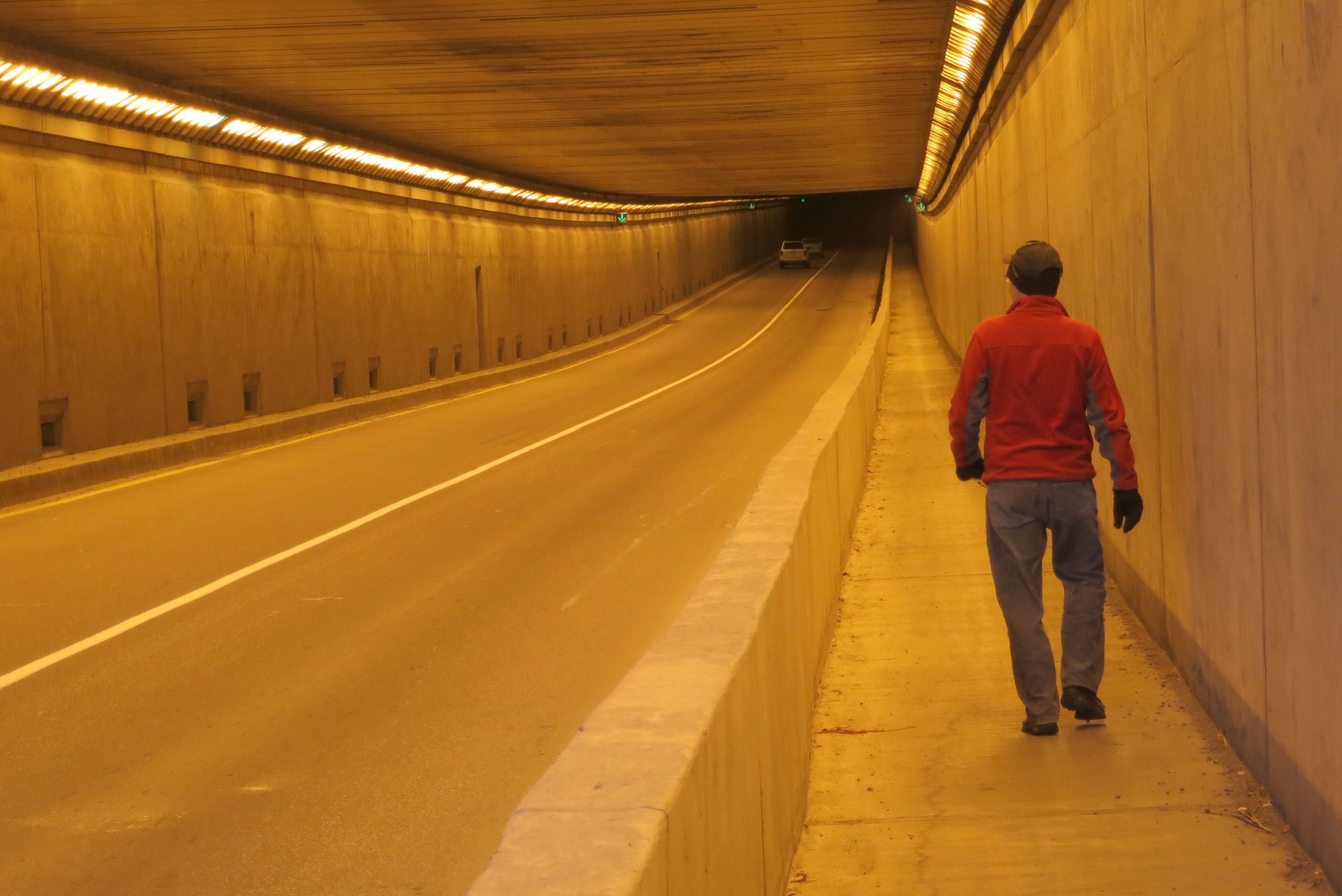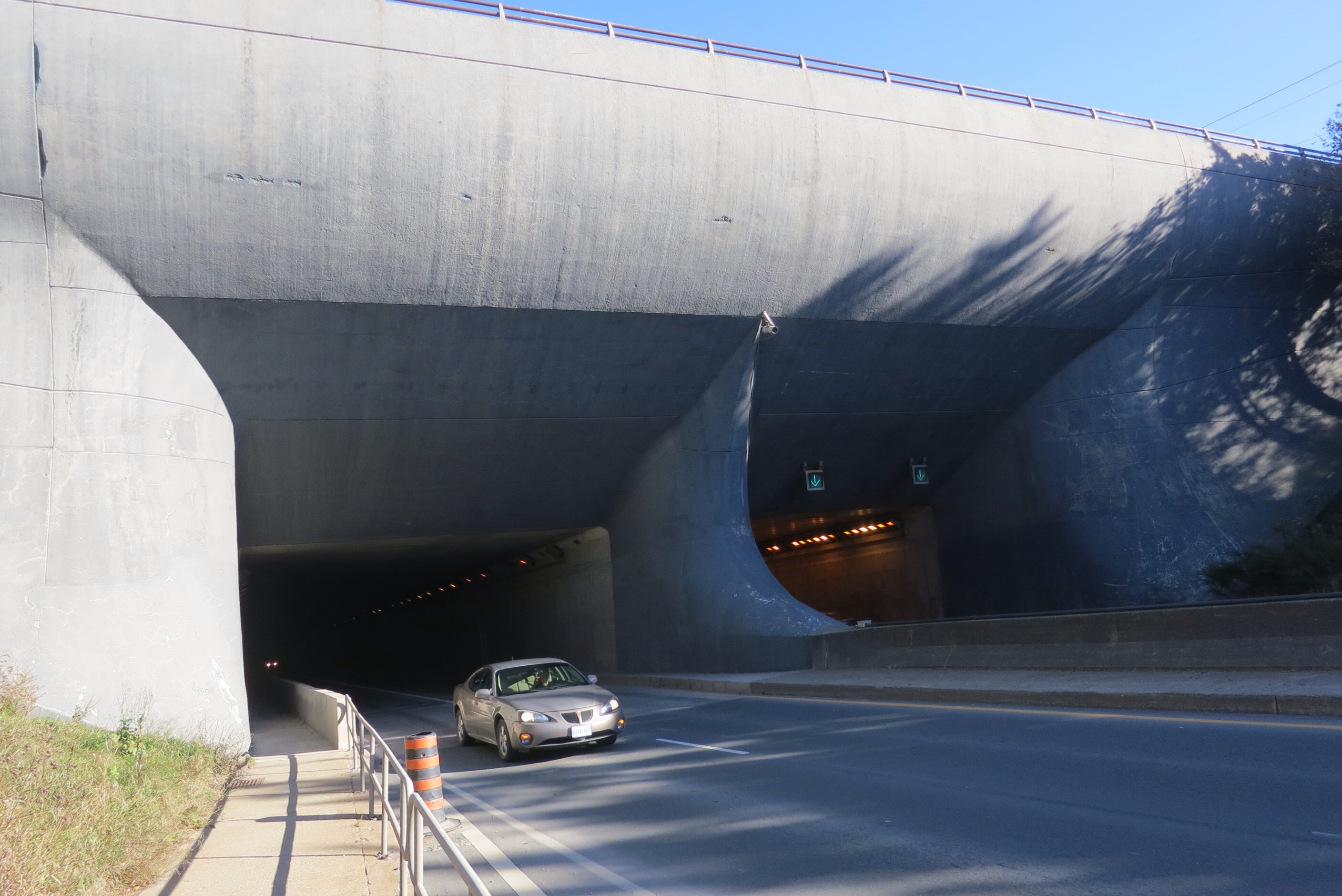 It wasn't long before we entered the town of St. Catharines: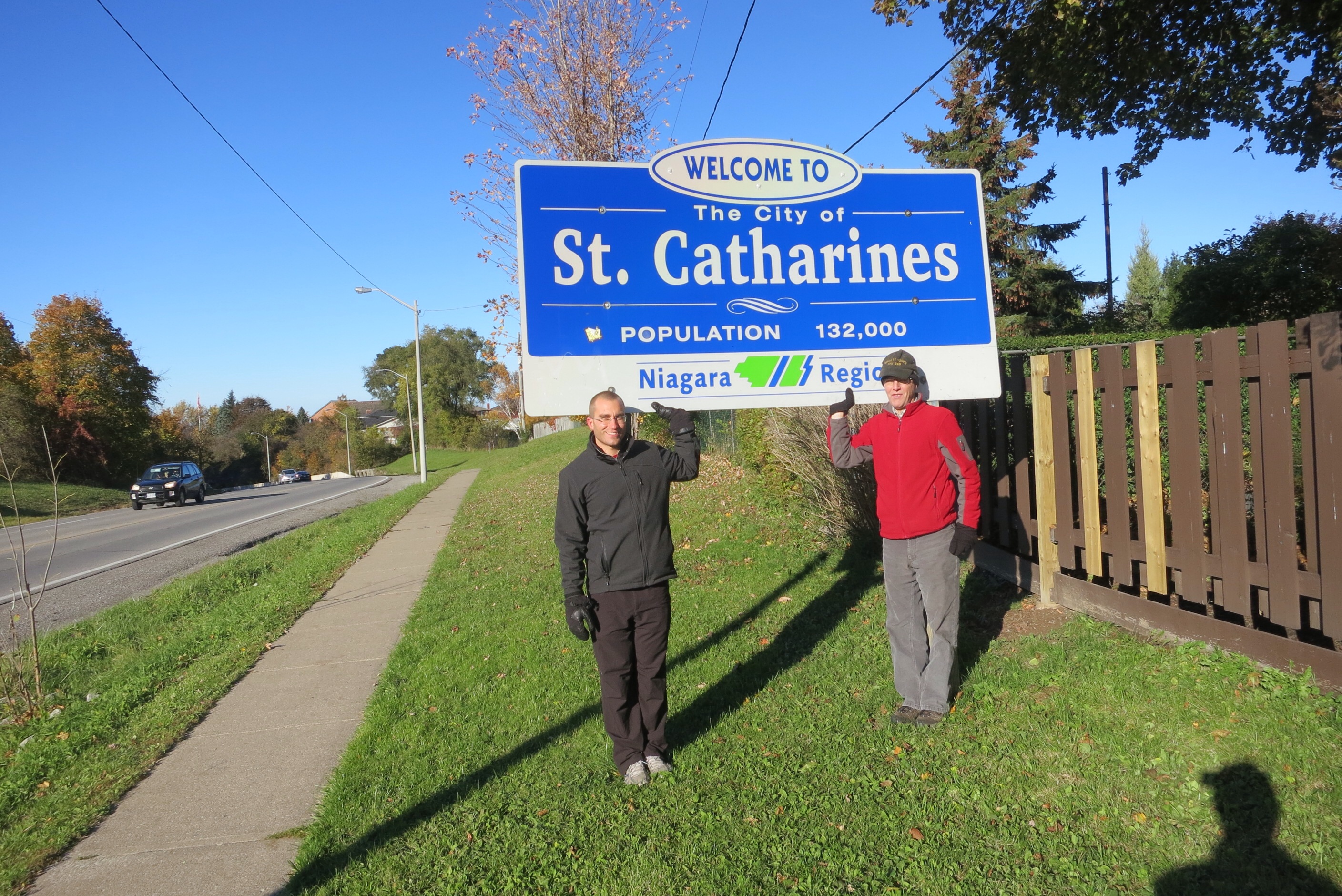 In this picture, right about the center, it is possible to make out the tall buildings of Toronto across the lake!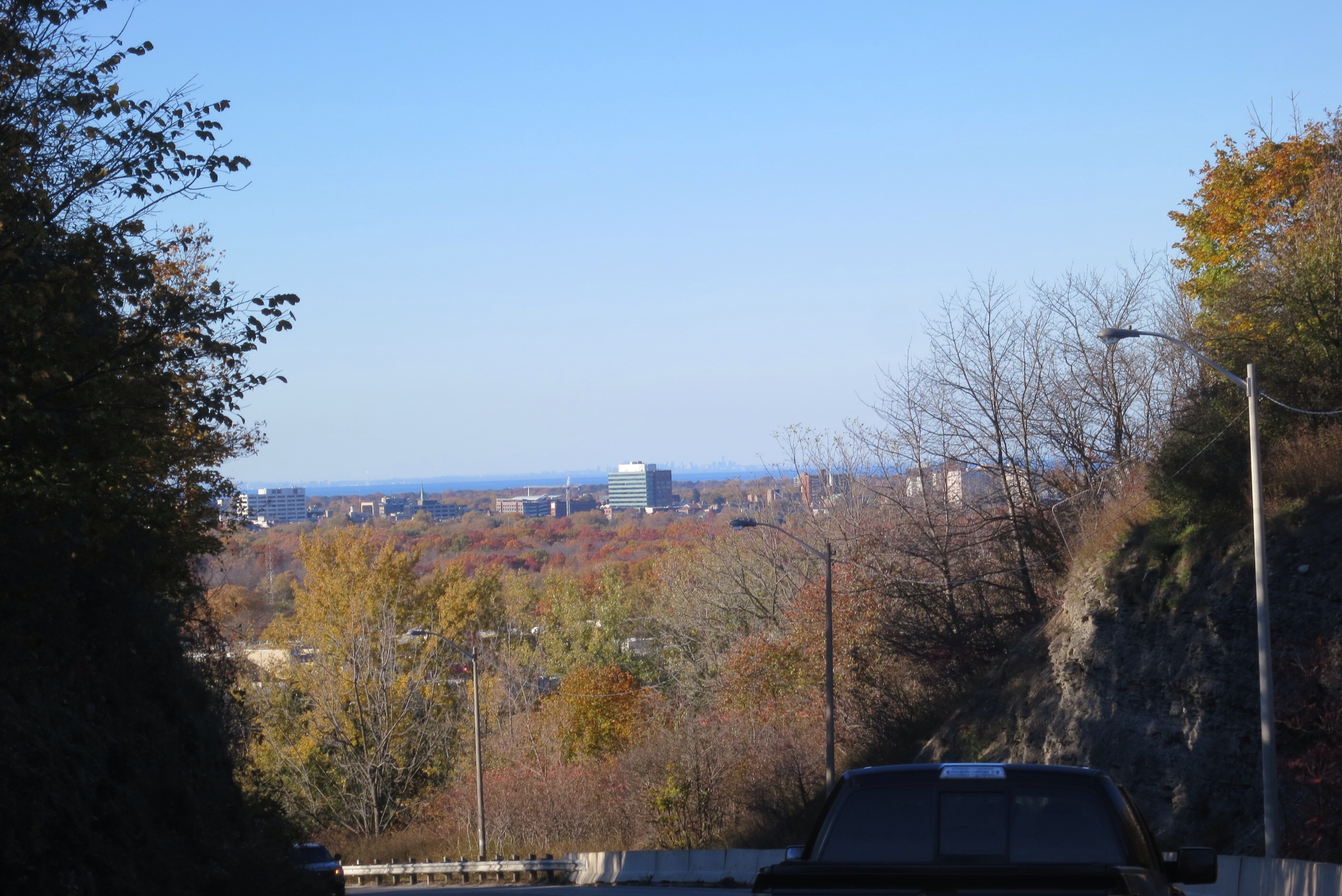 At one point Matthew drove by, blasting a Yes song out the window: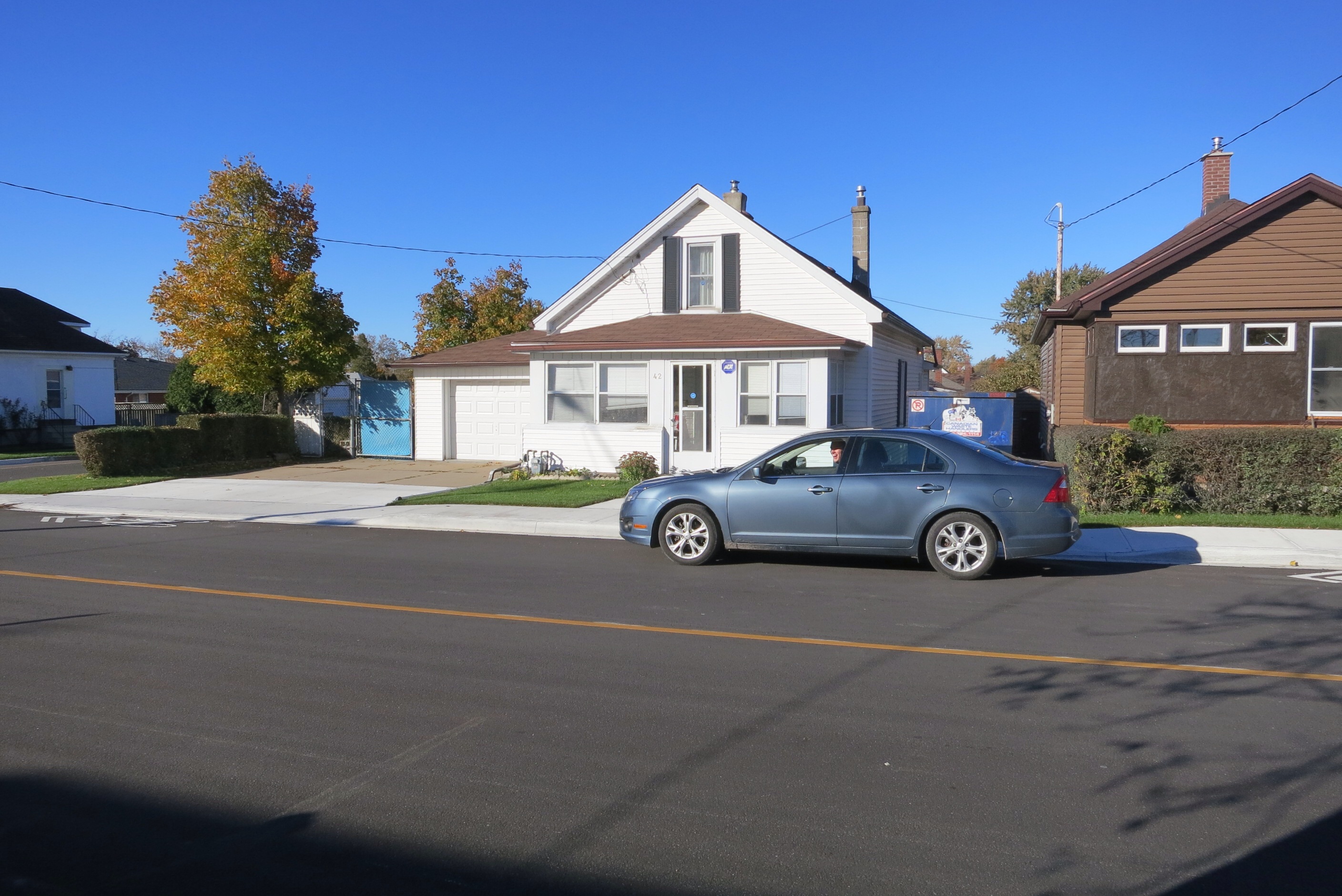 When the three of them couldn't stand the hardship of walking any more, we all met in front of a Canadian Tire and they left for the comforts of their houses in Toronto, while I slogged in with my little cart for another few miles, with relatively constant suburban scenery like this: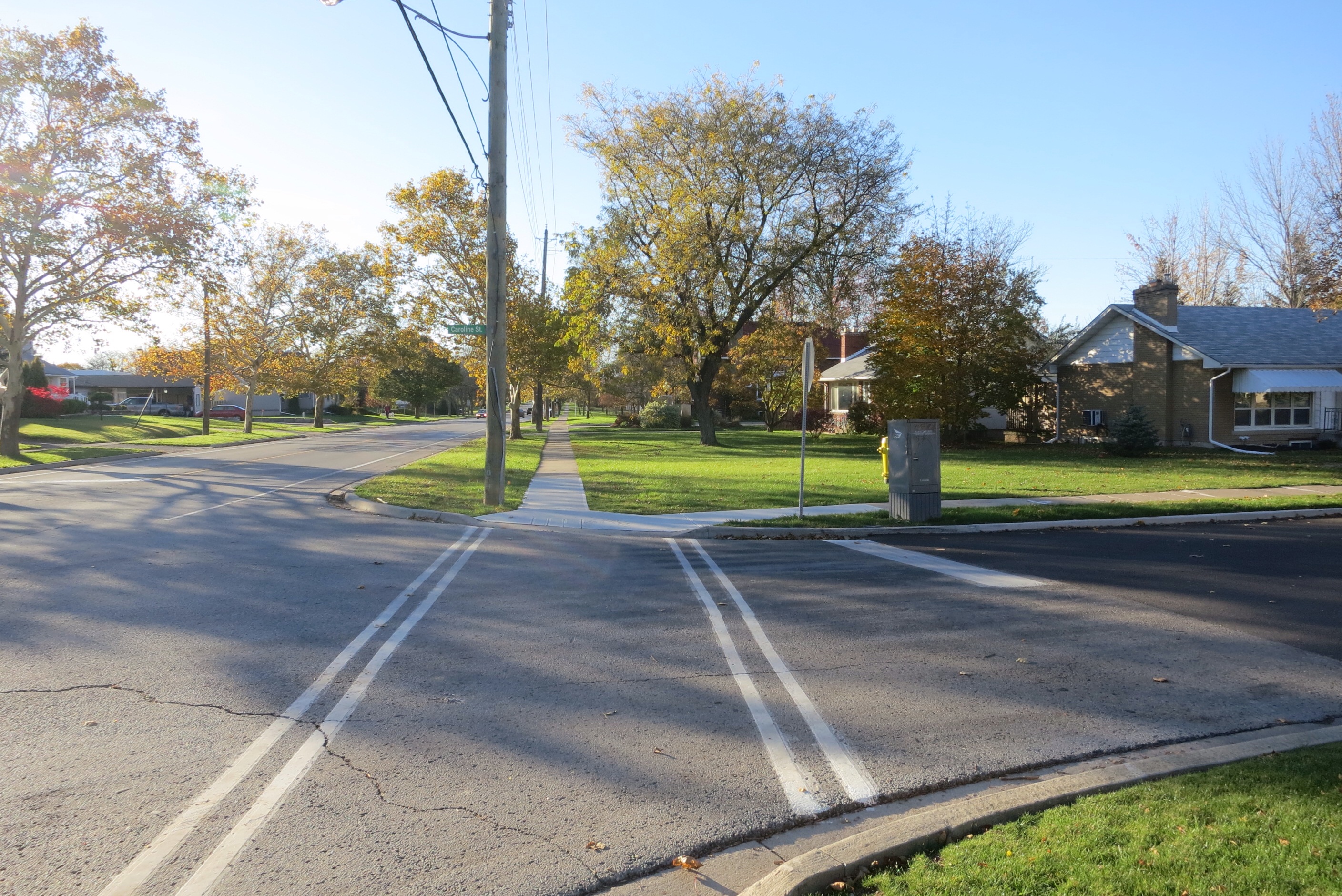 The sun was setting an hour earlier today, of course, so when I got to a Tim Horton's (always an easy task in Canada) I called my niece, Islay (pronounced EYE-la). Her boyfriend's parents had offered to put me up for the night, so Islay and Sandy came over to Timmy's. Just before they arrived, my nephew Jordan and his wife Stacey pulled up in the parking lot and came over to greet me: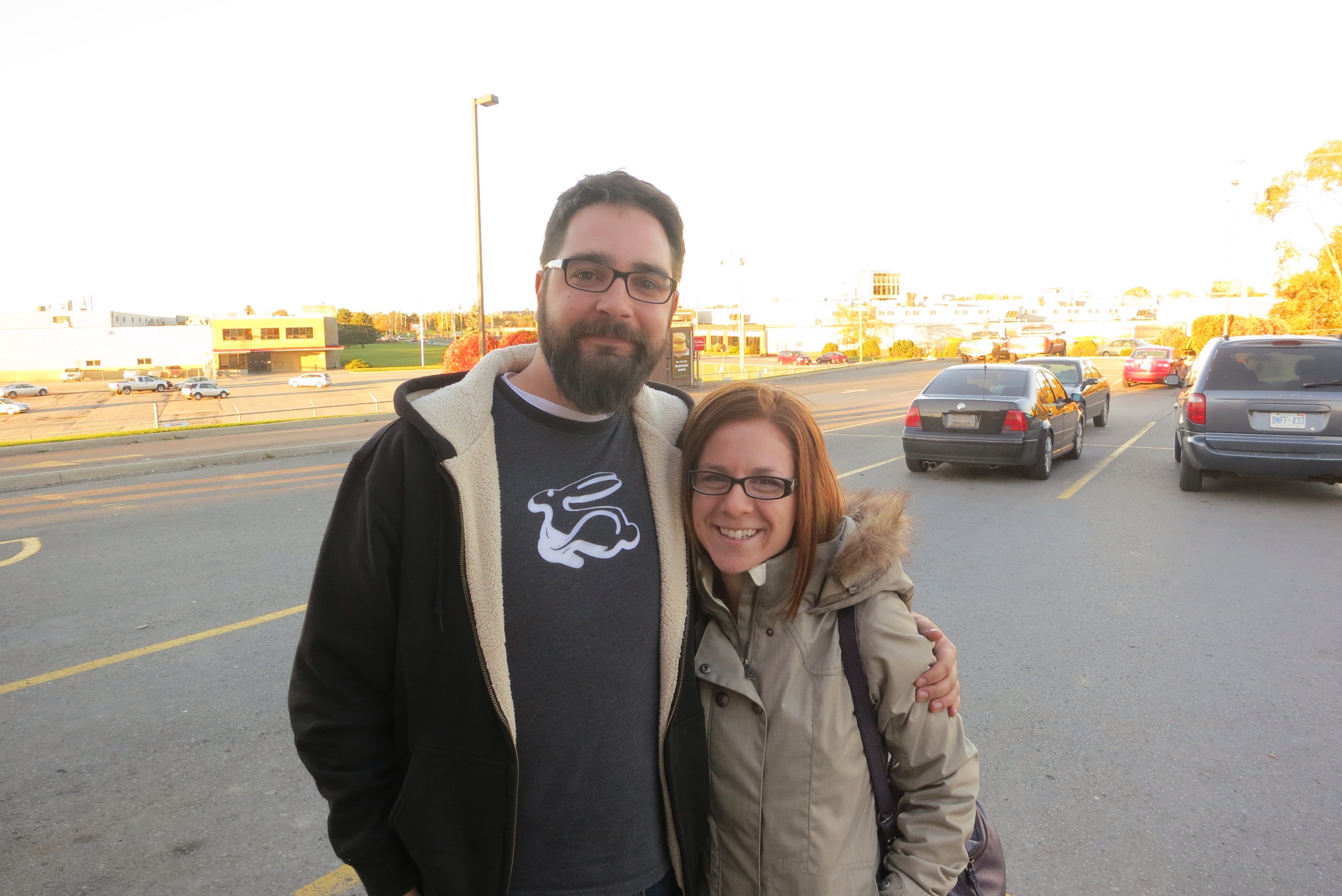 This was very disorienting as Jordan and Stacey life an hour away. It turned out that they had been at a wedding in Syracuse and realized on their way home that they would be passing reasonably close to me. By using the SIGHTINGS tab on my website they had tracked me down — totally awesome!
Islay and Sandy arrived soon afterwards and whisked me away to Rick and Kai's house where I was invited in with deep Canadian hospitality. Rick is a retired private high school teacher and Kai works as a physiotherapist. Islay works in the kitchen of a local high-end restaurant and Sandy is an artist. Here they all are, standing in front of one of Sandy's paintings (the dog is Frankie):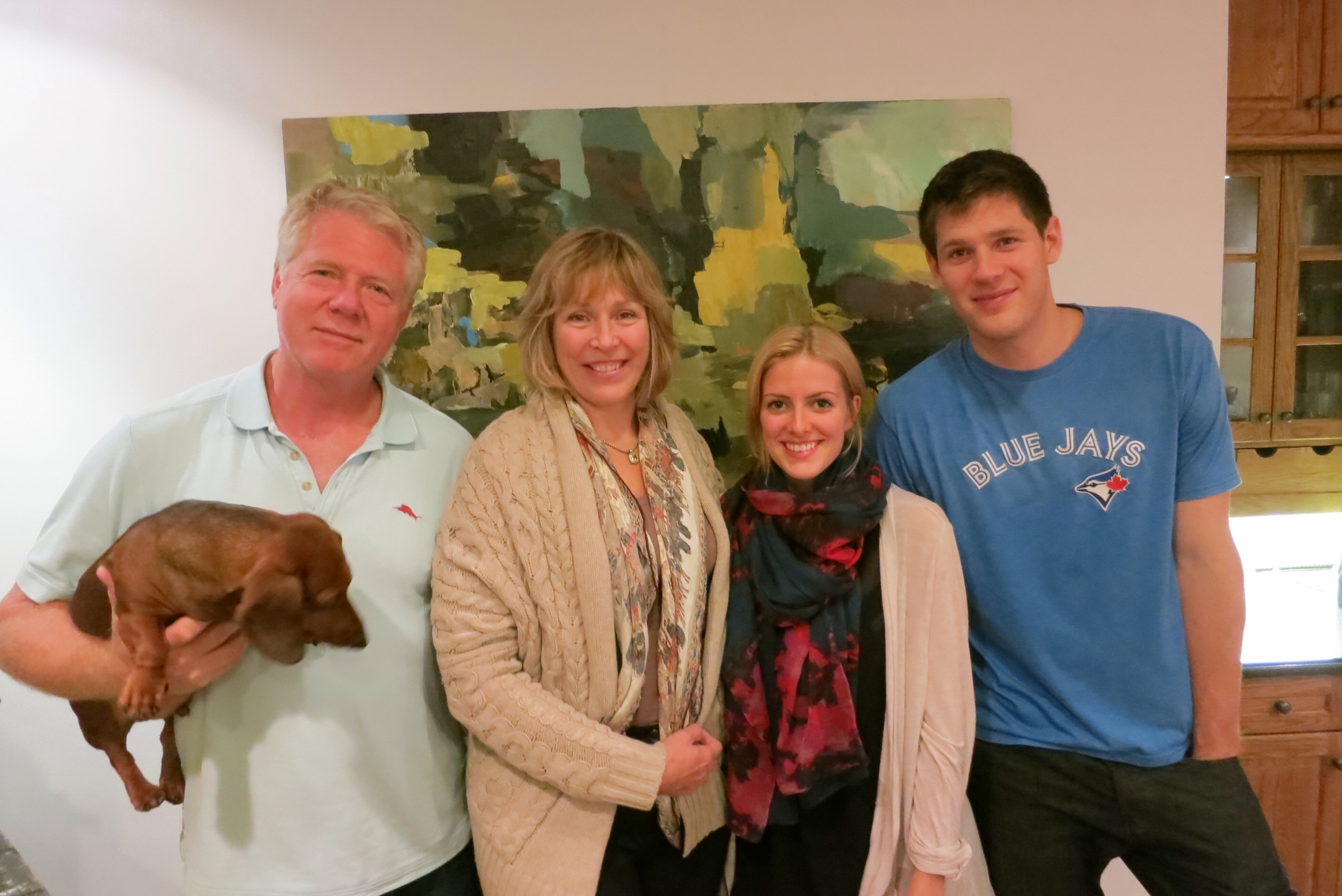 I'm hoping to arrive at my destination in Toronto on Saturday, which means that I will just have to do a week's worth of 13-mile days, so I'm very much looking forward to the somewhat less frantic pace this week.