I got an early start this morning, as witnessed by the shadow length: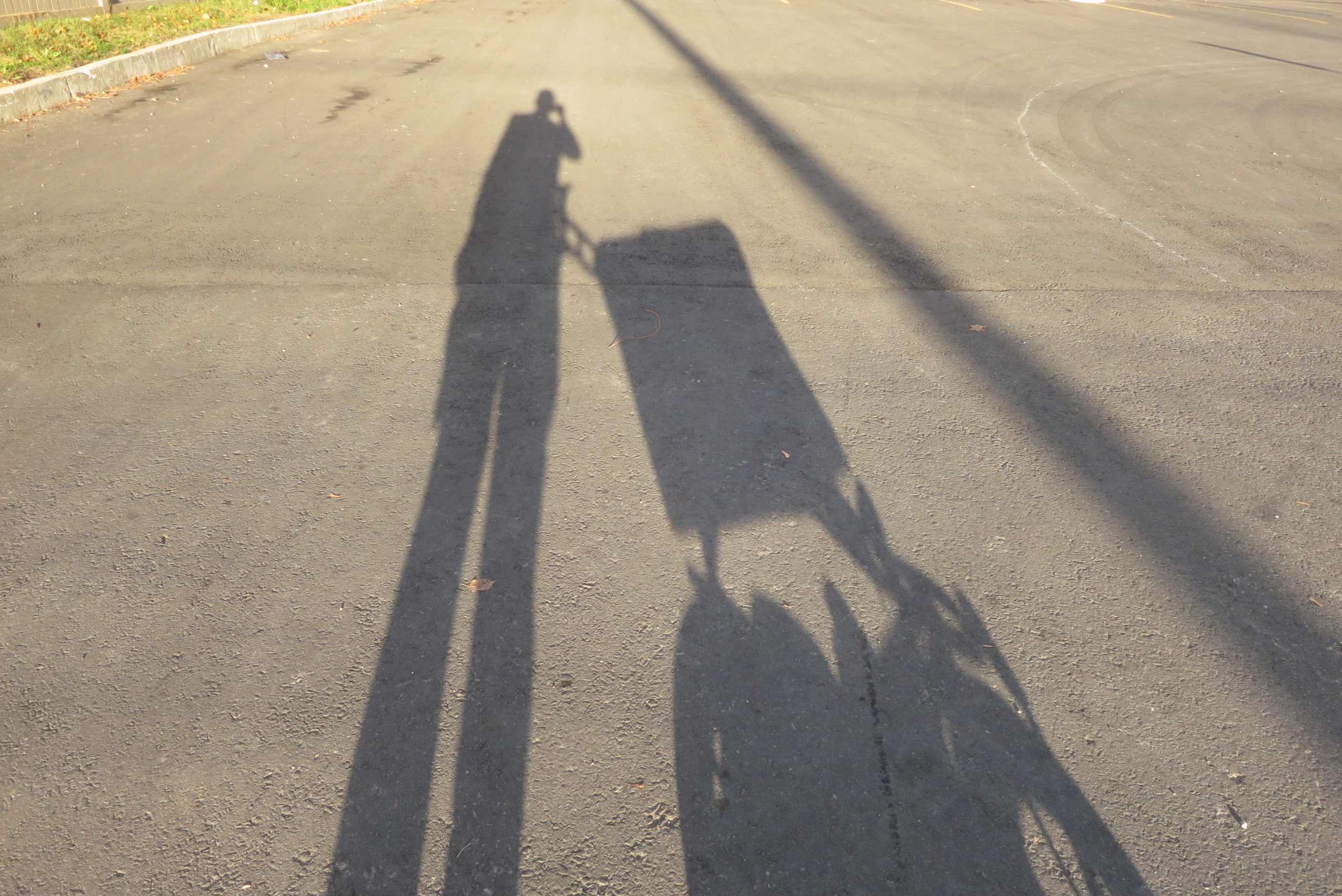 The first half of my walk today was along Lakeshore Drive with vistas typically like this: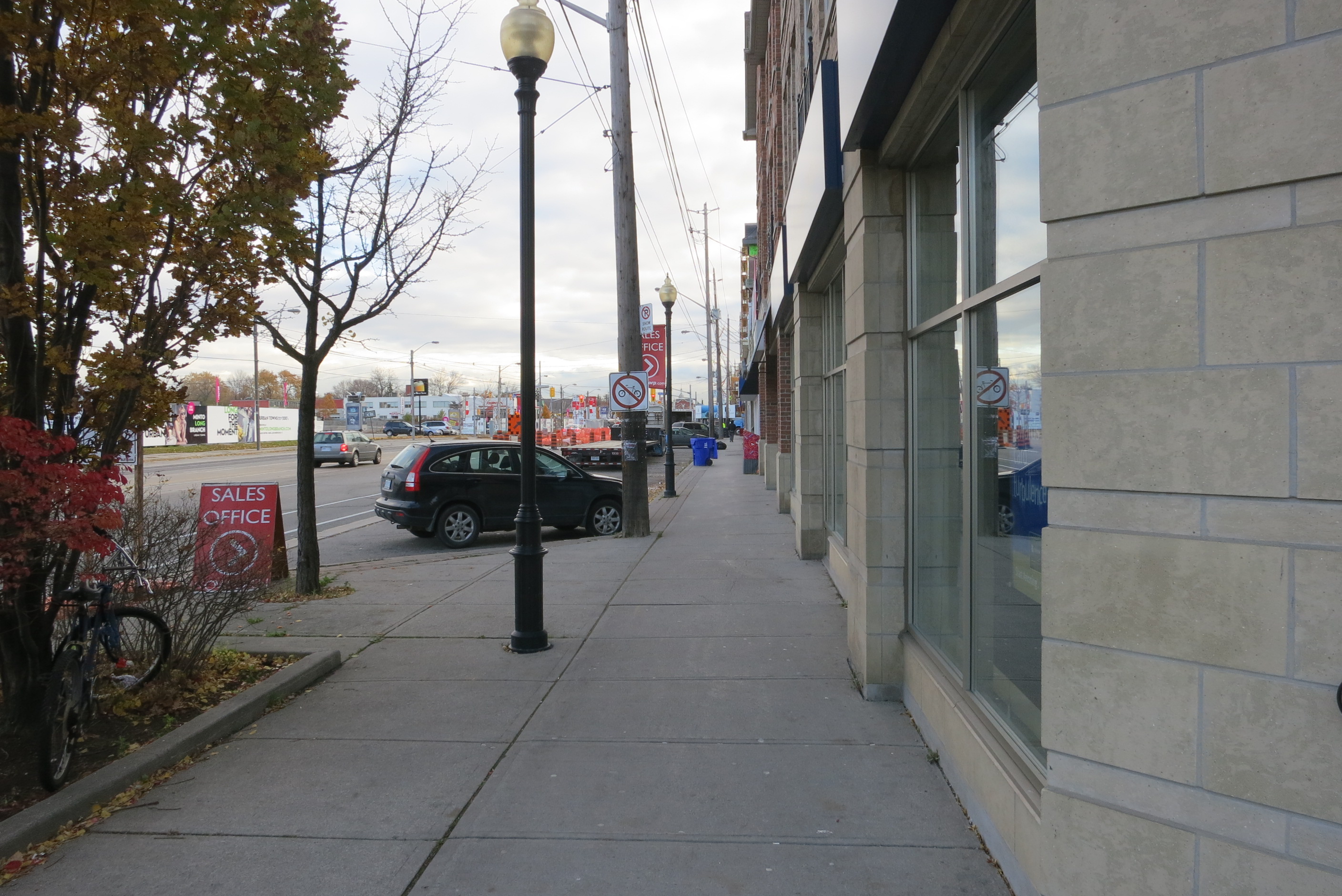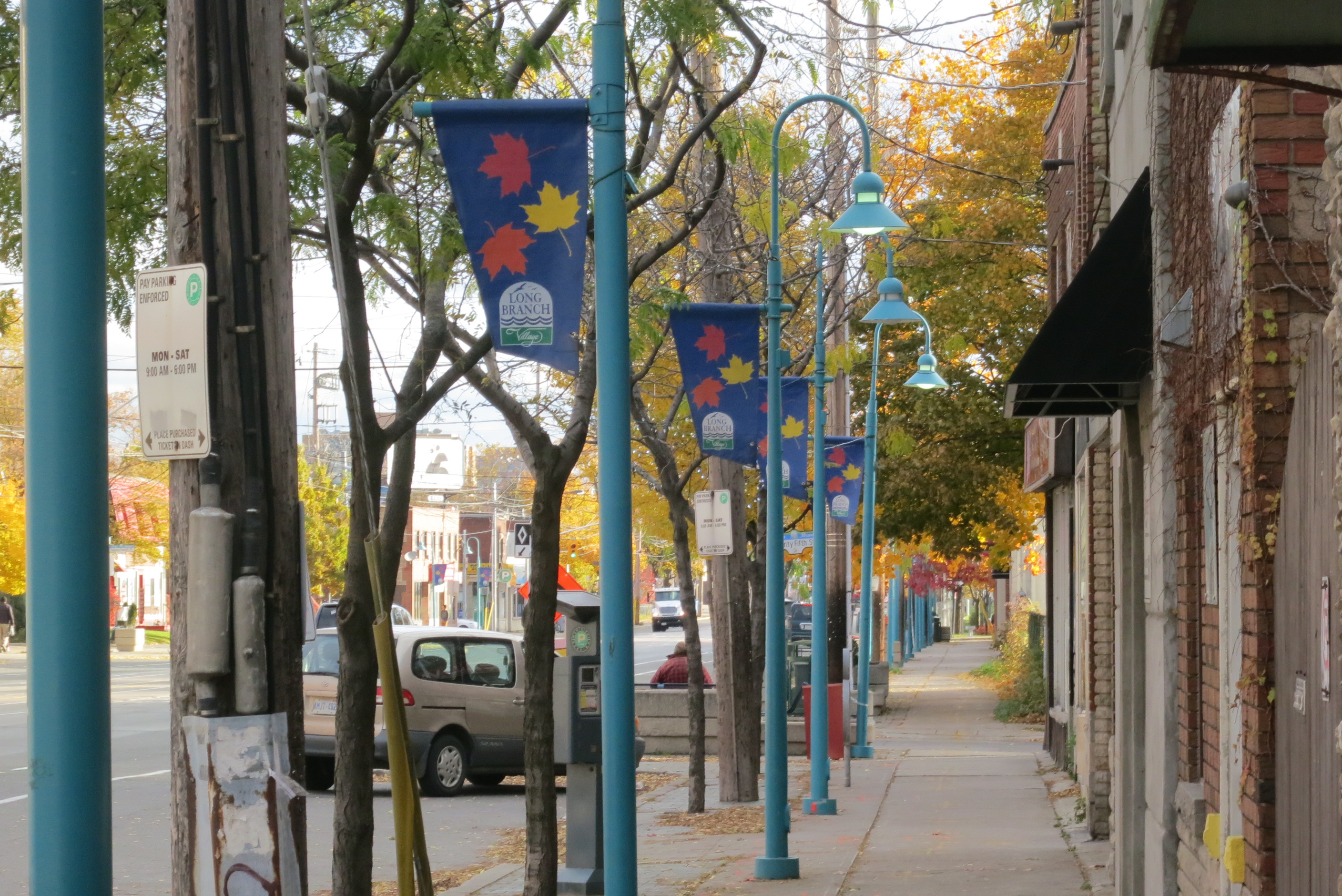 punctuated by views down side streets like this: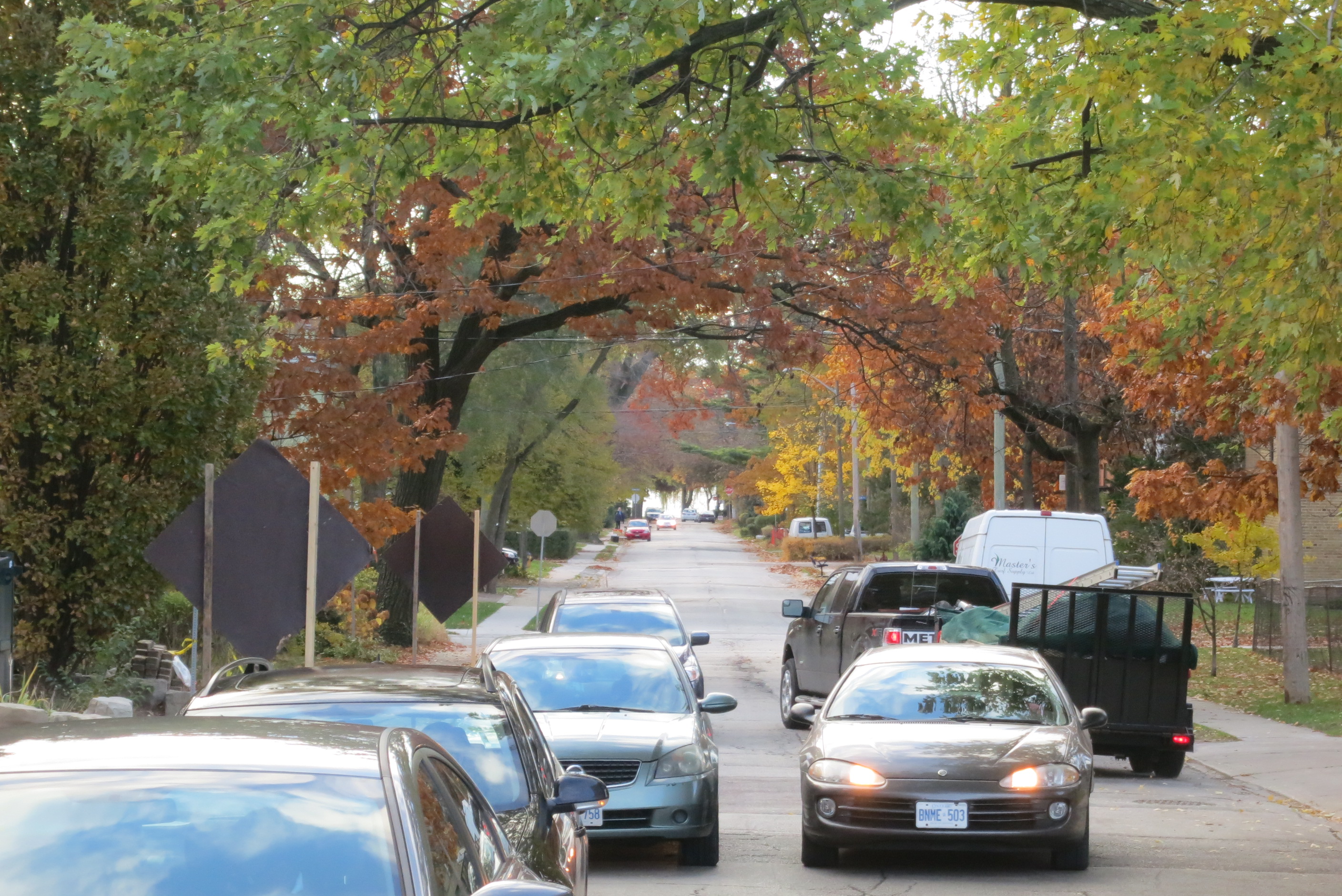 The sun was in and out, resulting in some interesting sky effects, like the two views of this church, taken a minute apart: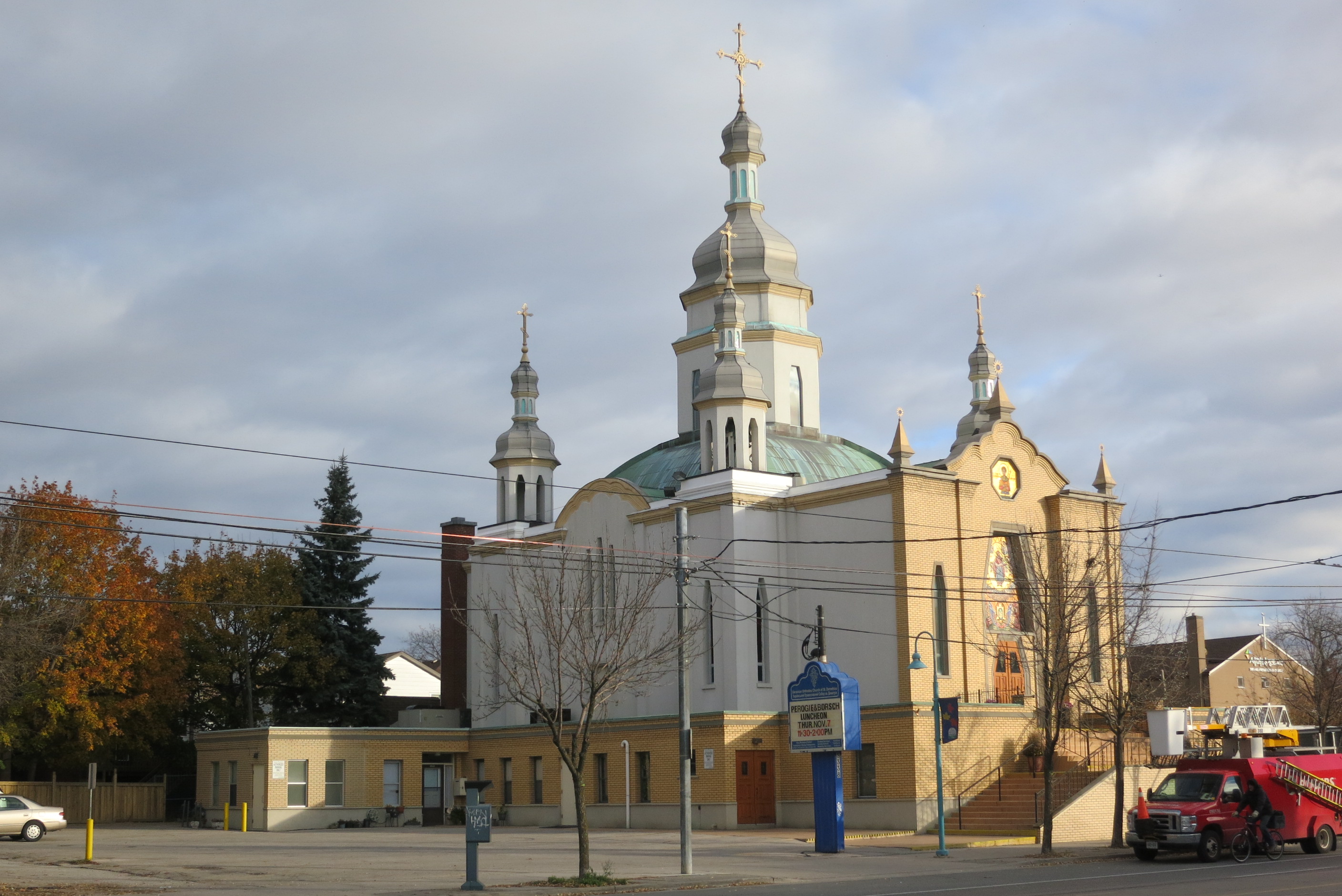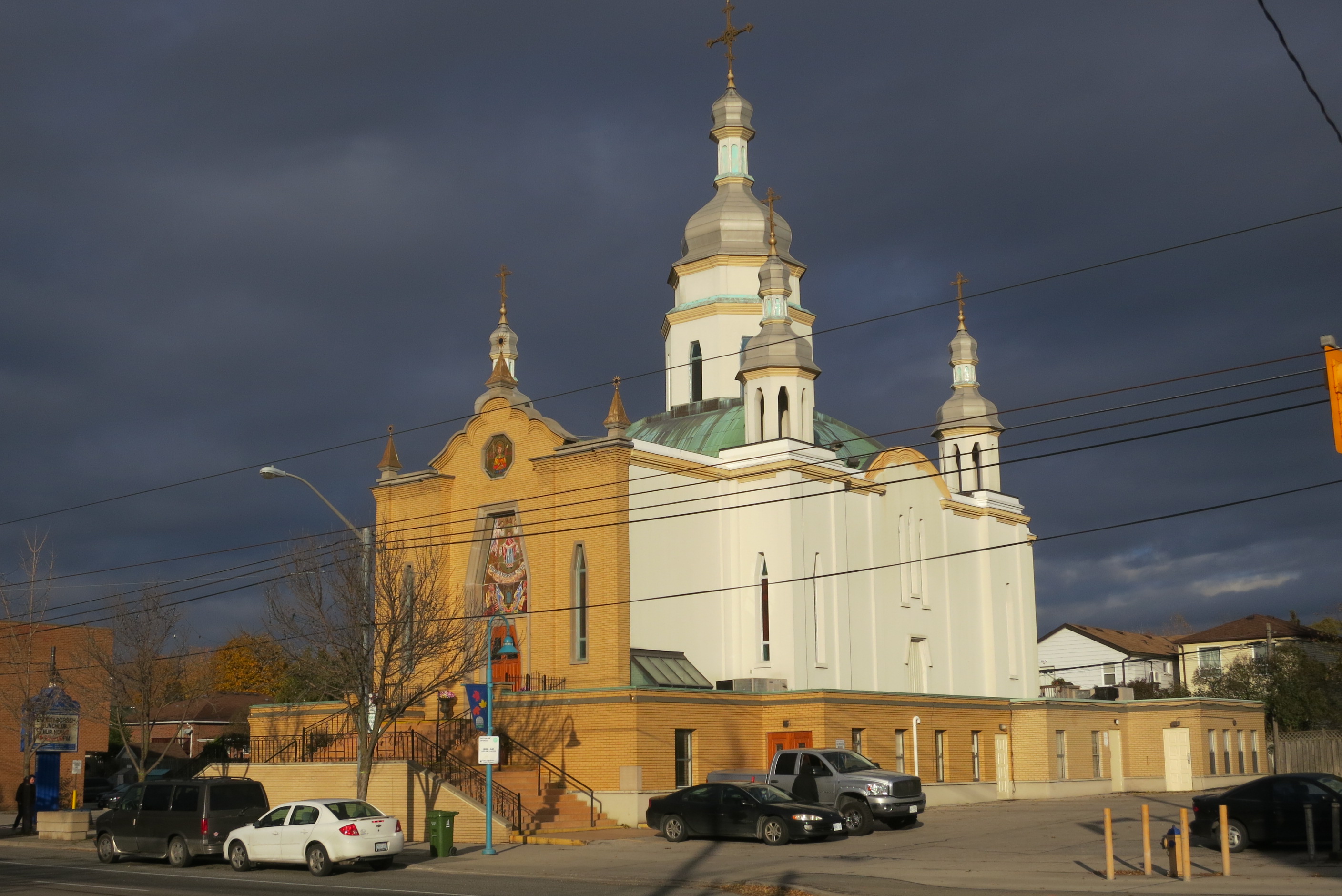 I came across another ghost bike, fairly recent as I learned later: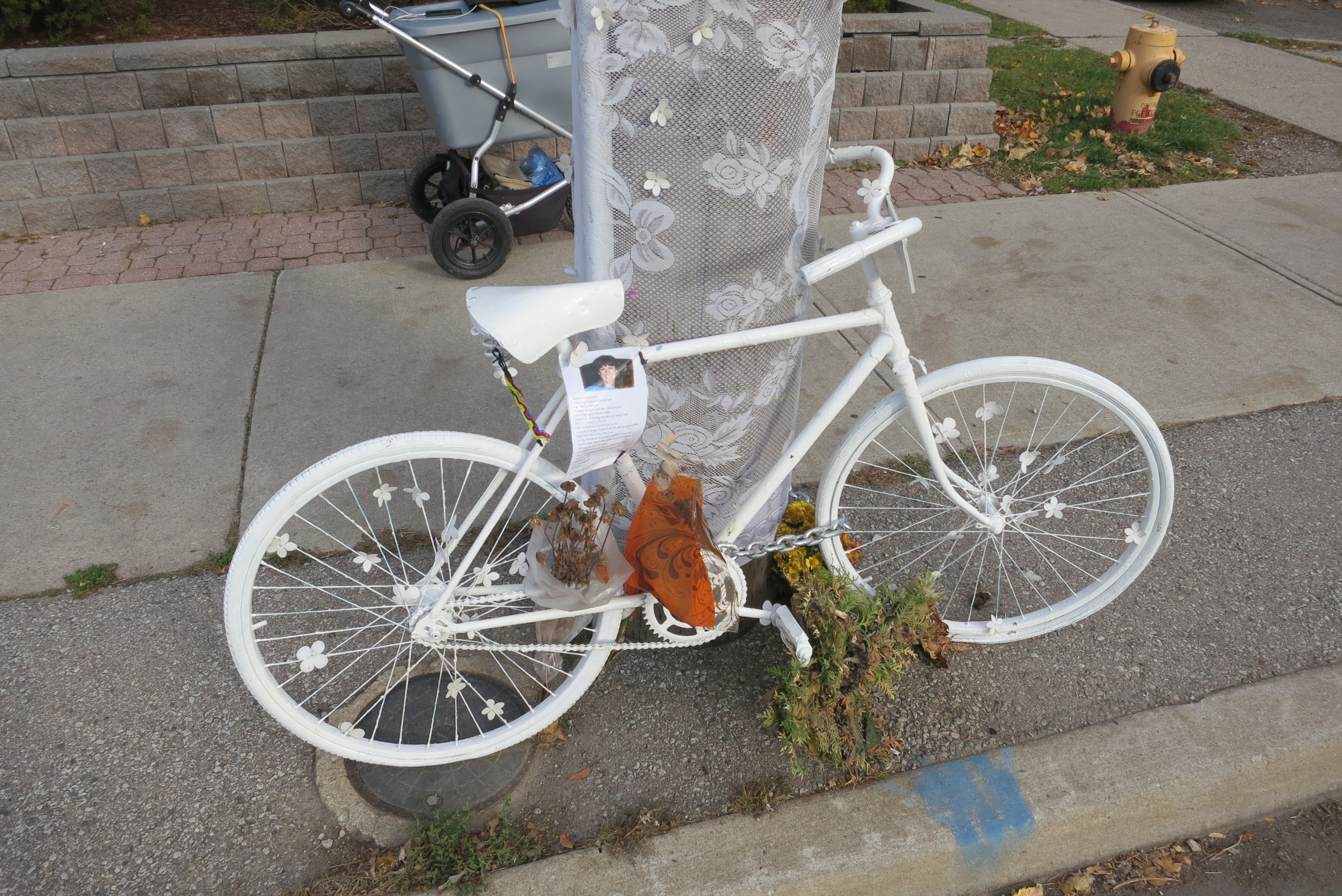 After this commercial section I had some views of the lake: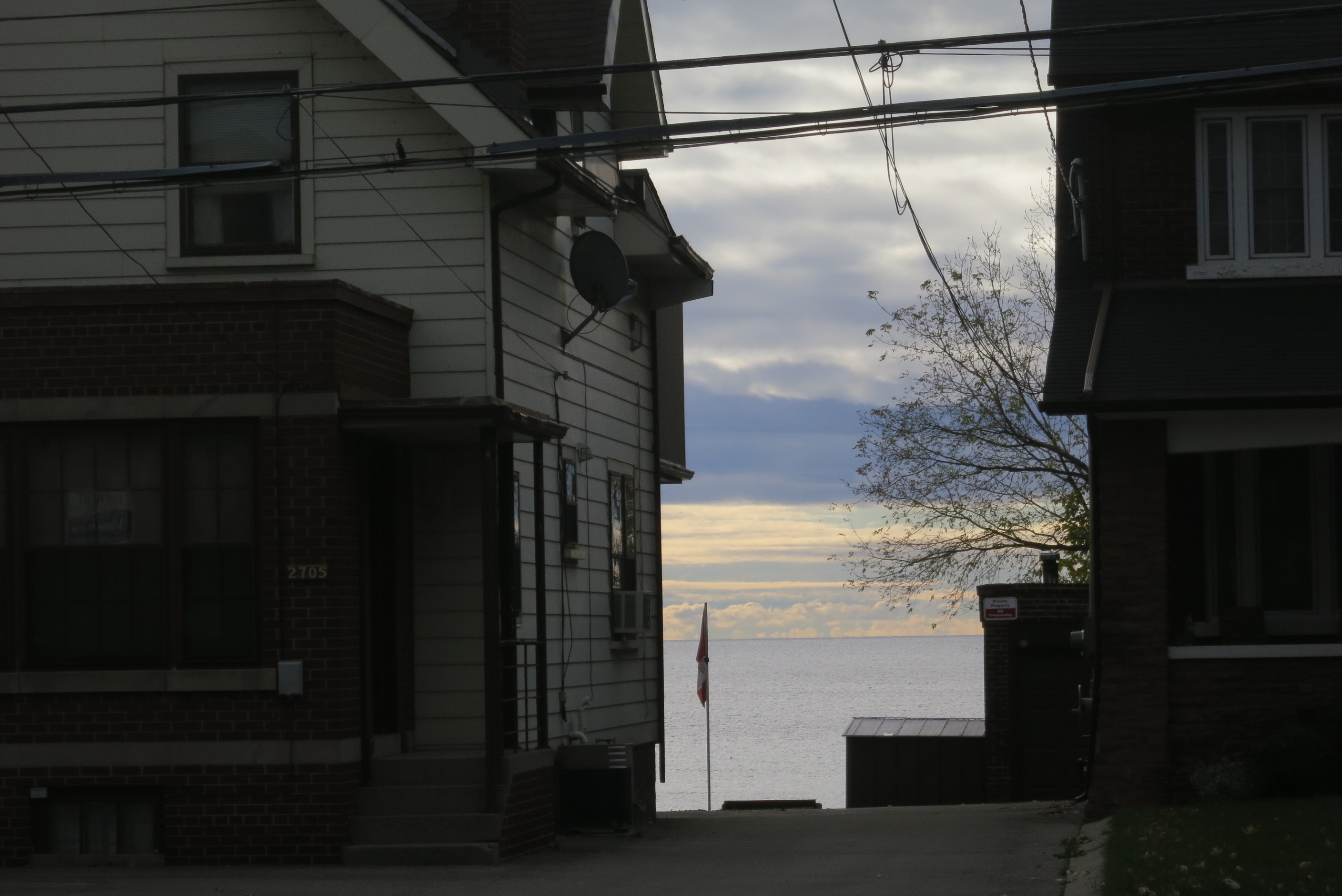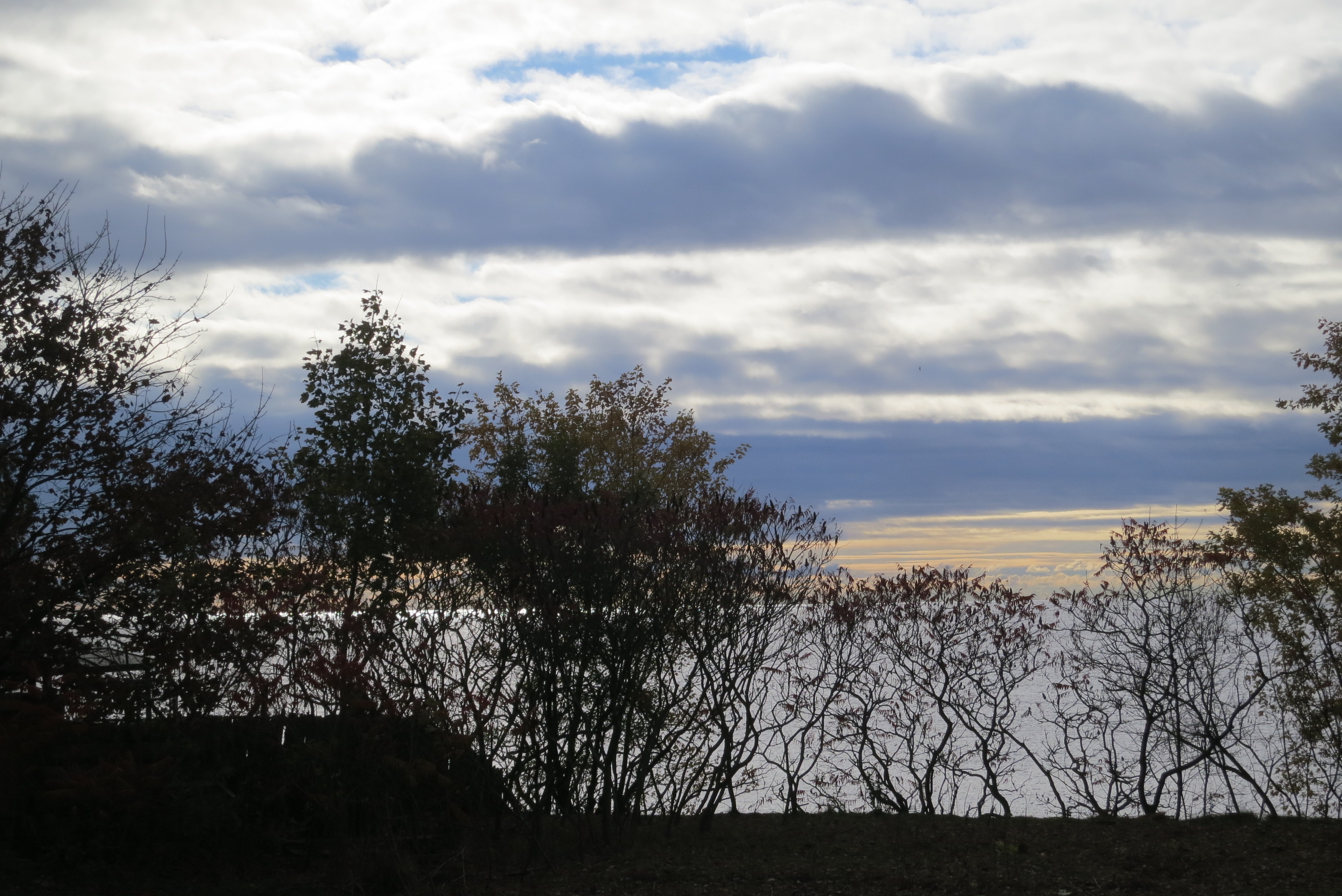 as well as more lavish houses: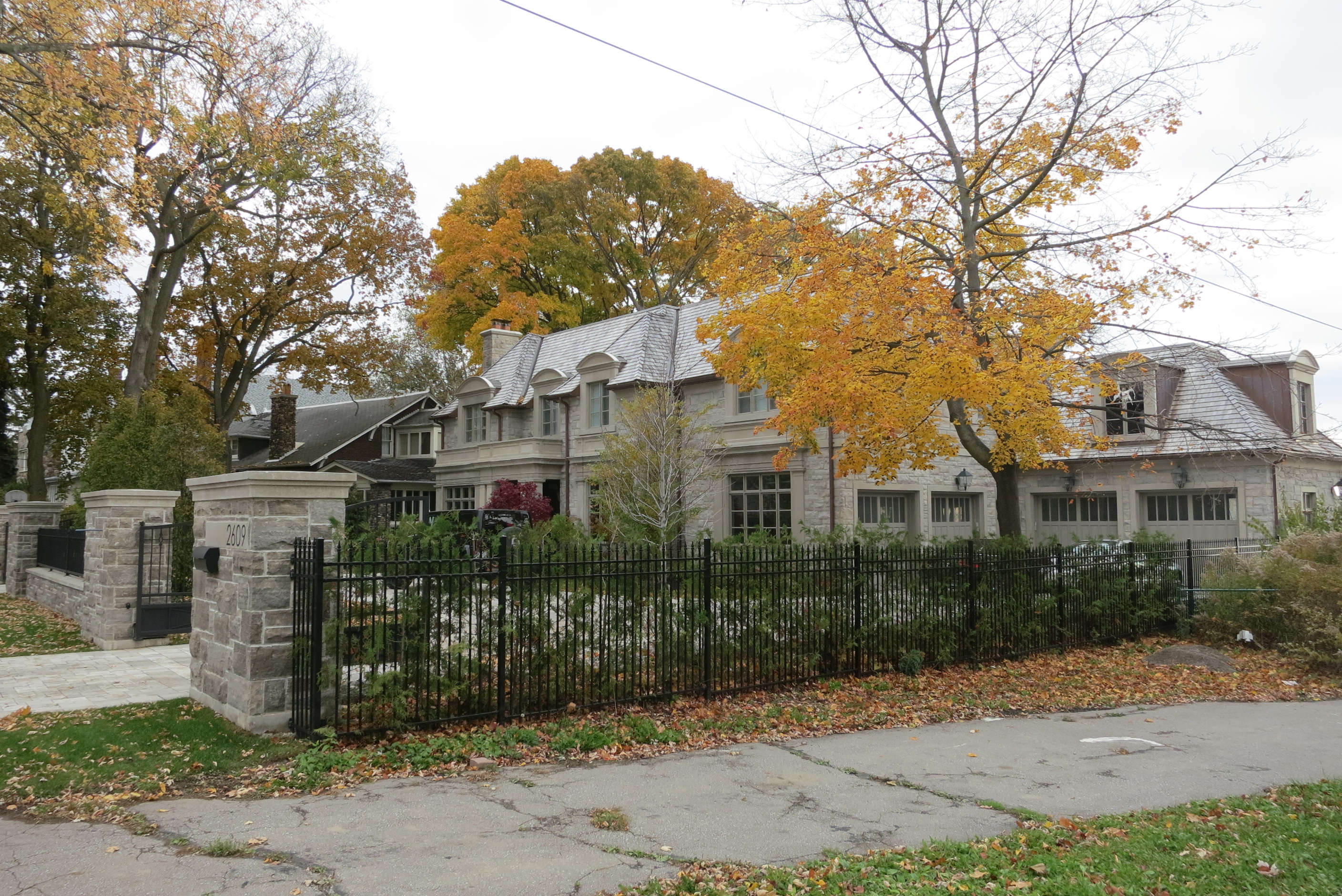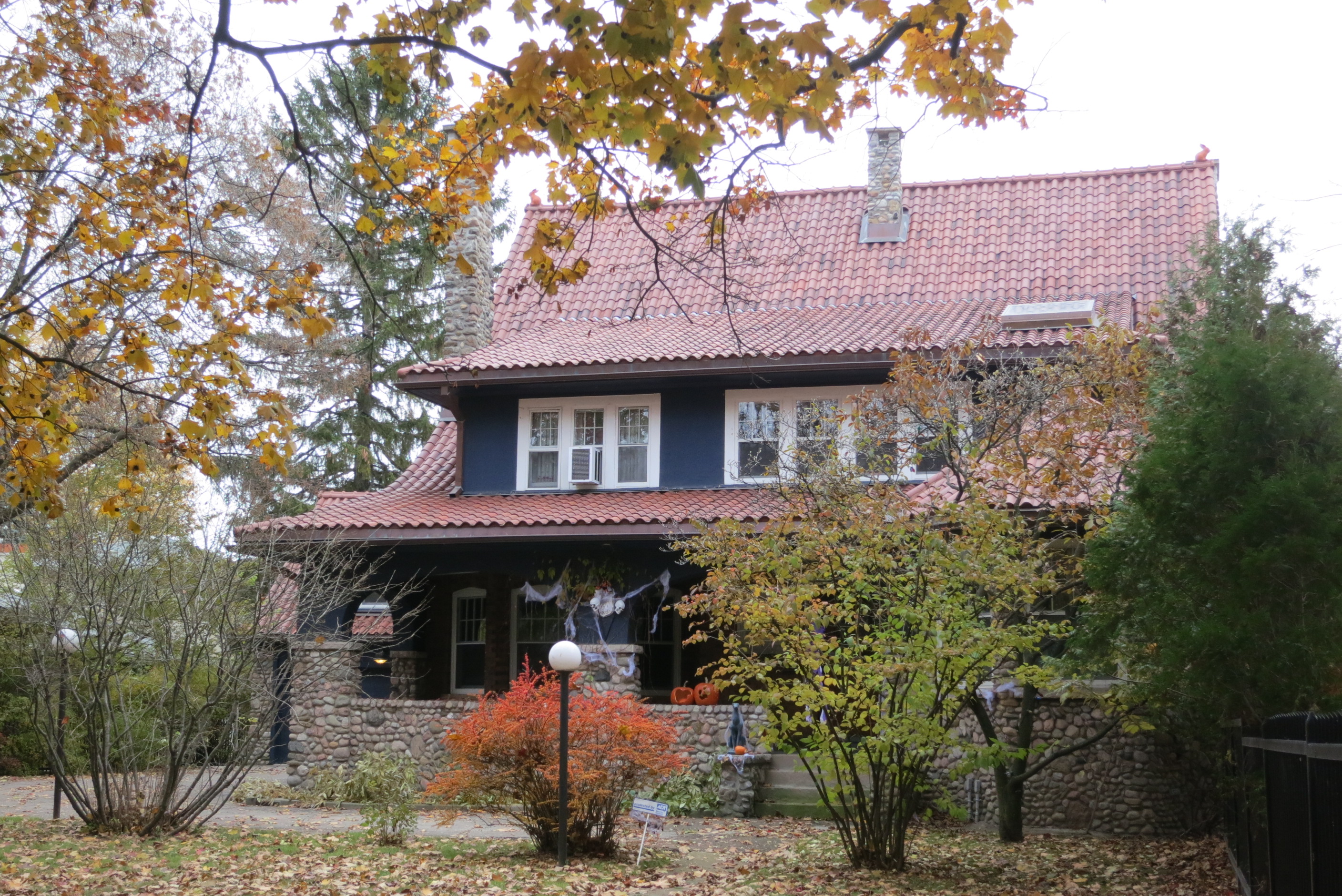 At one point I was able to walk down a side street to the lake and get this picture of the Toronto skyline: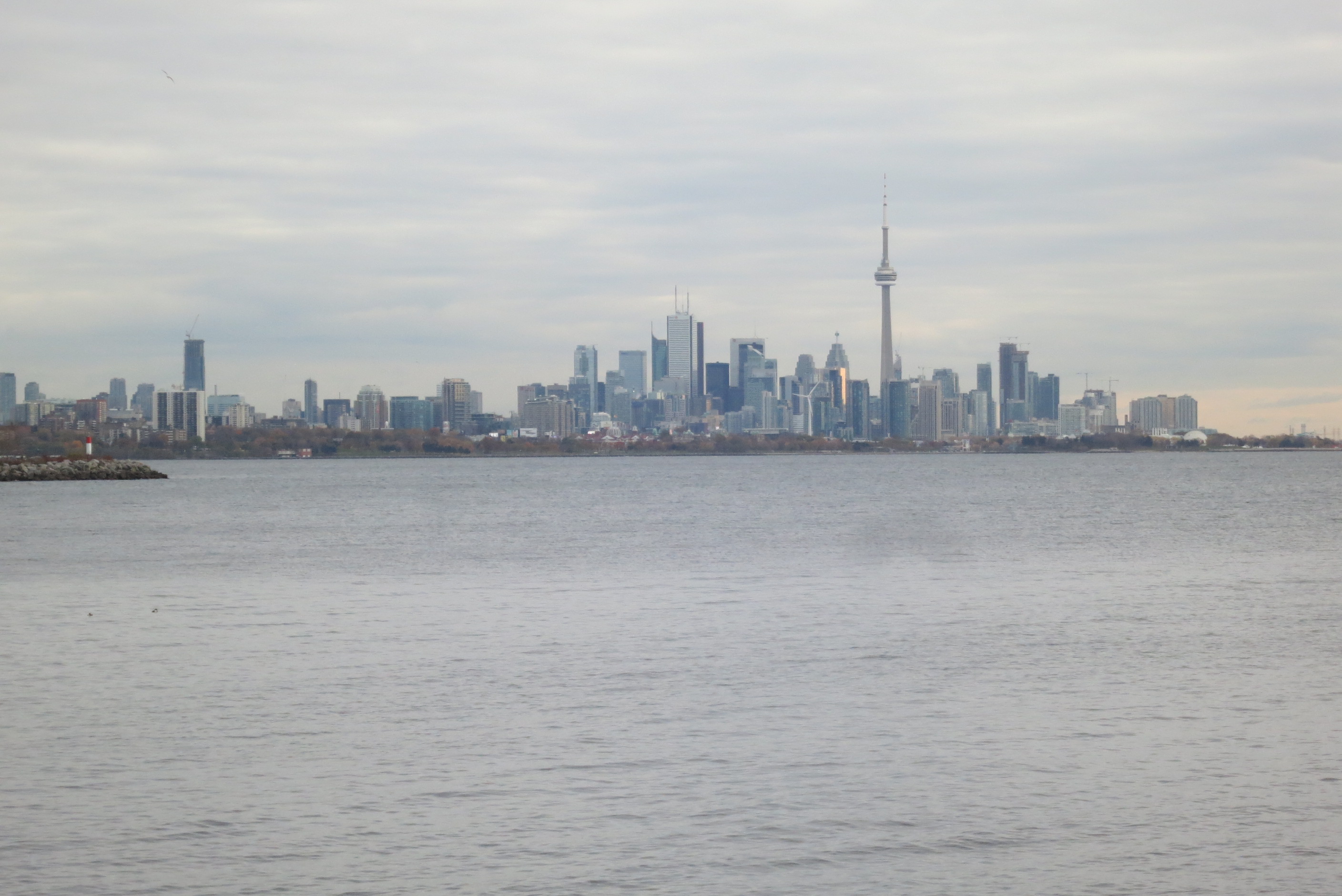 I was able to take a little detour through a park adjacent to the lake: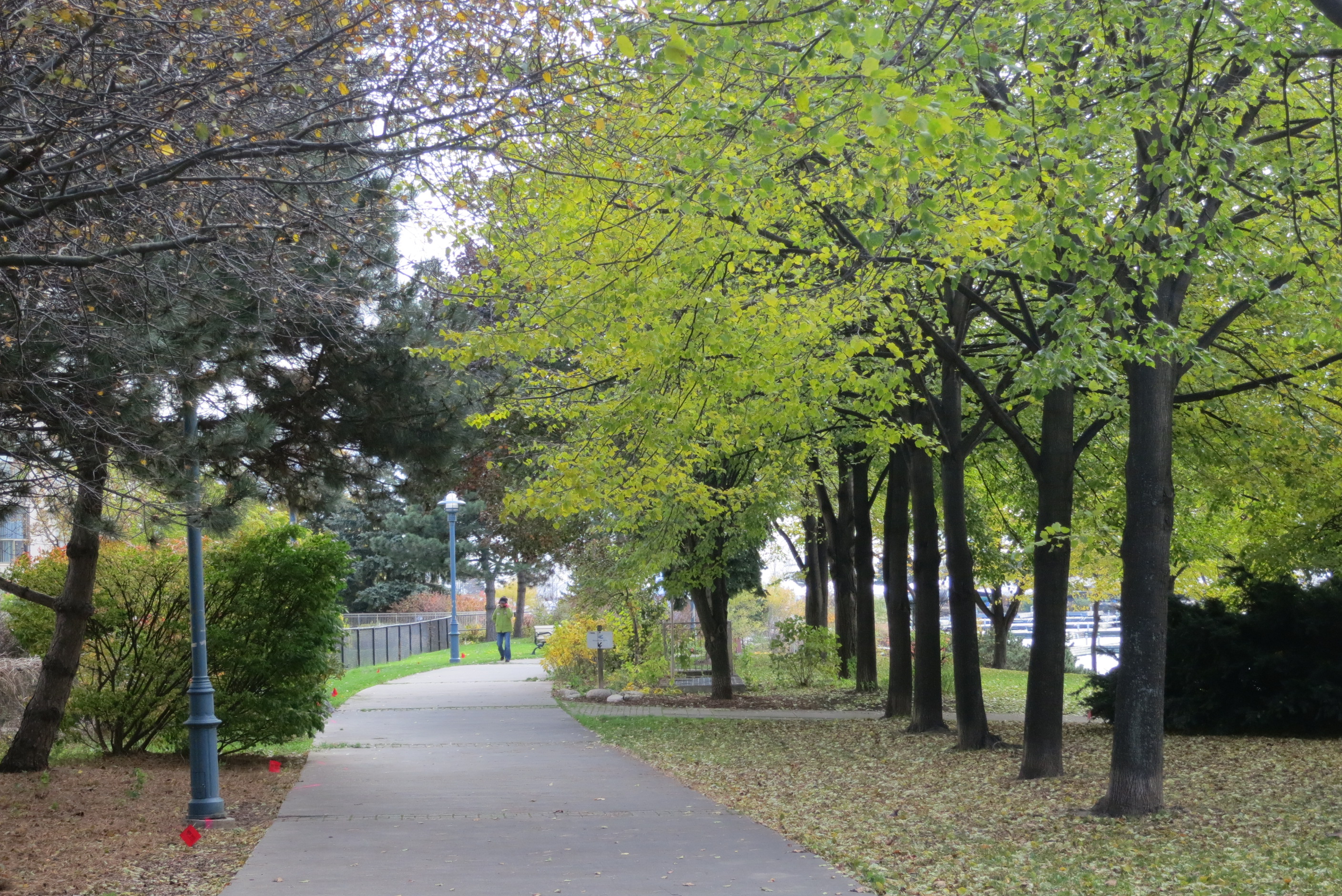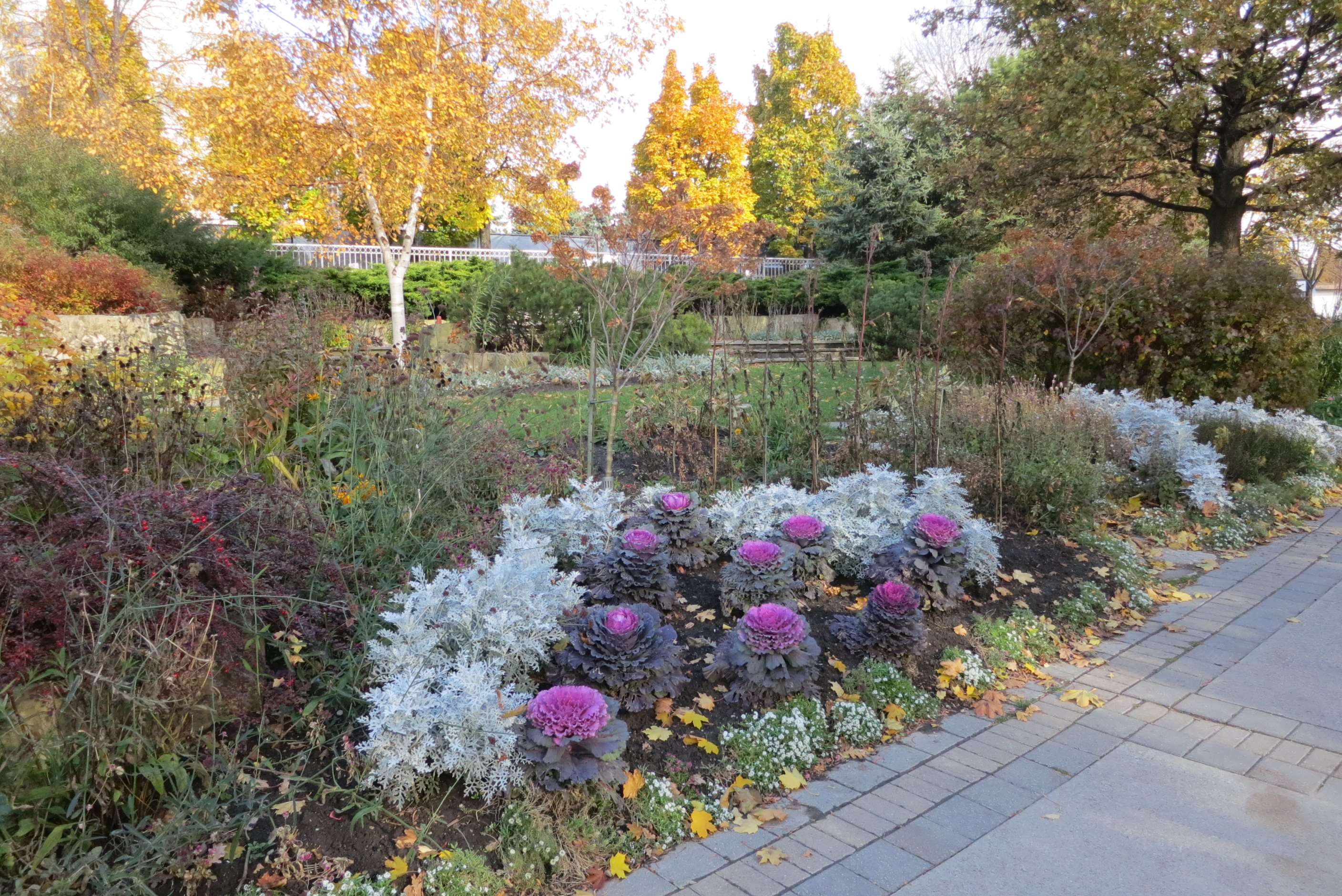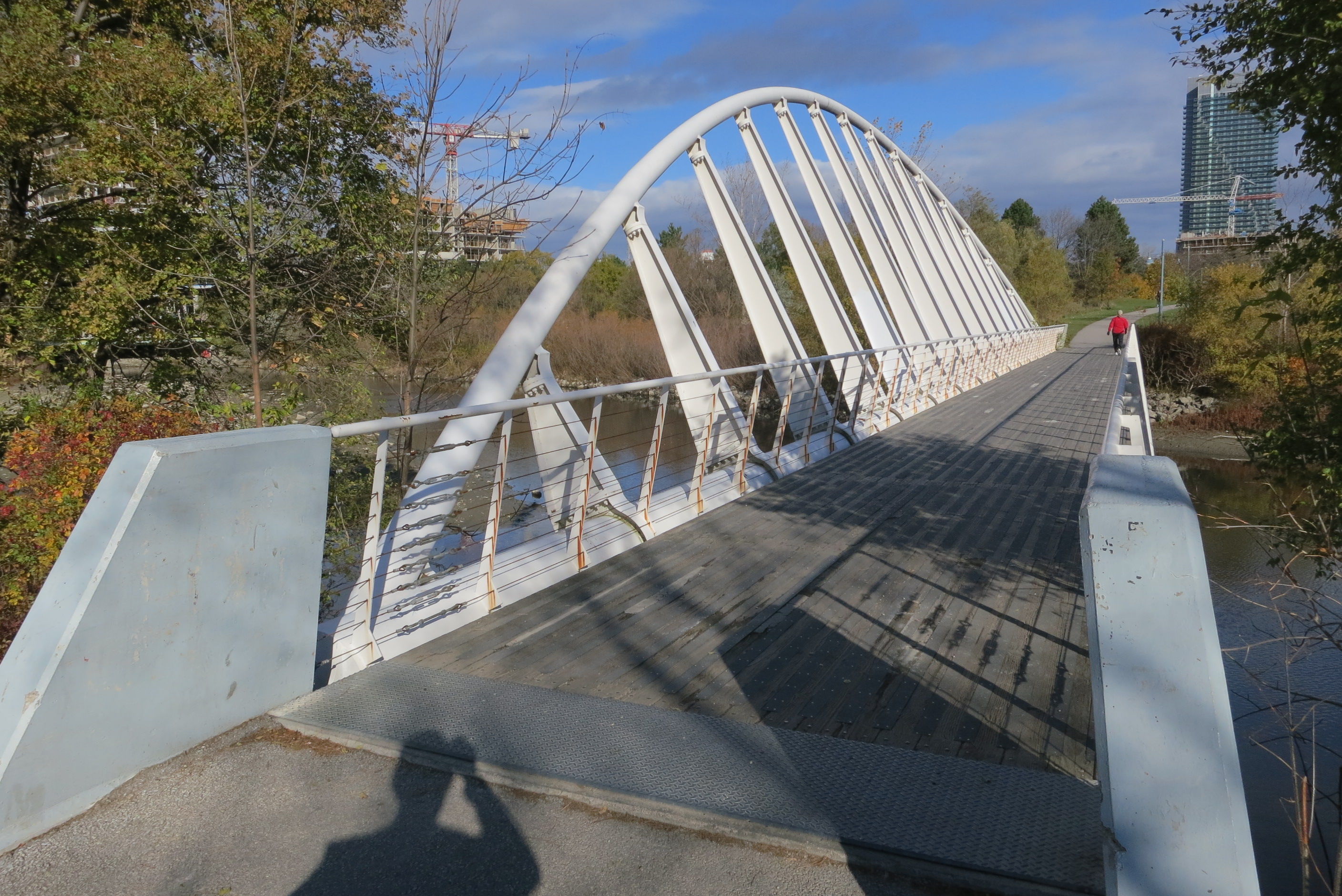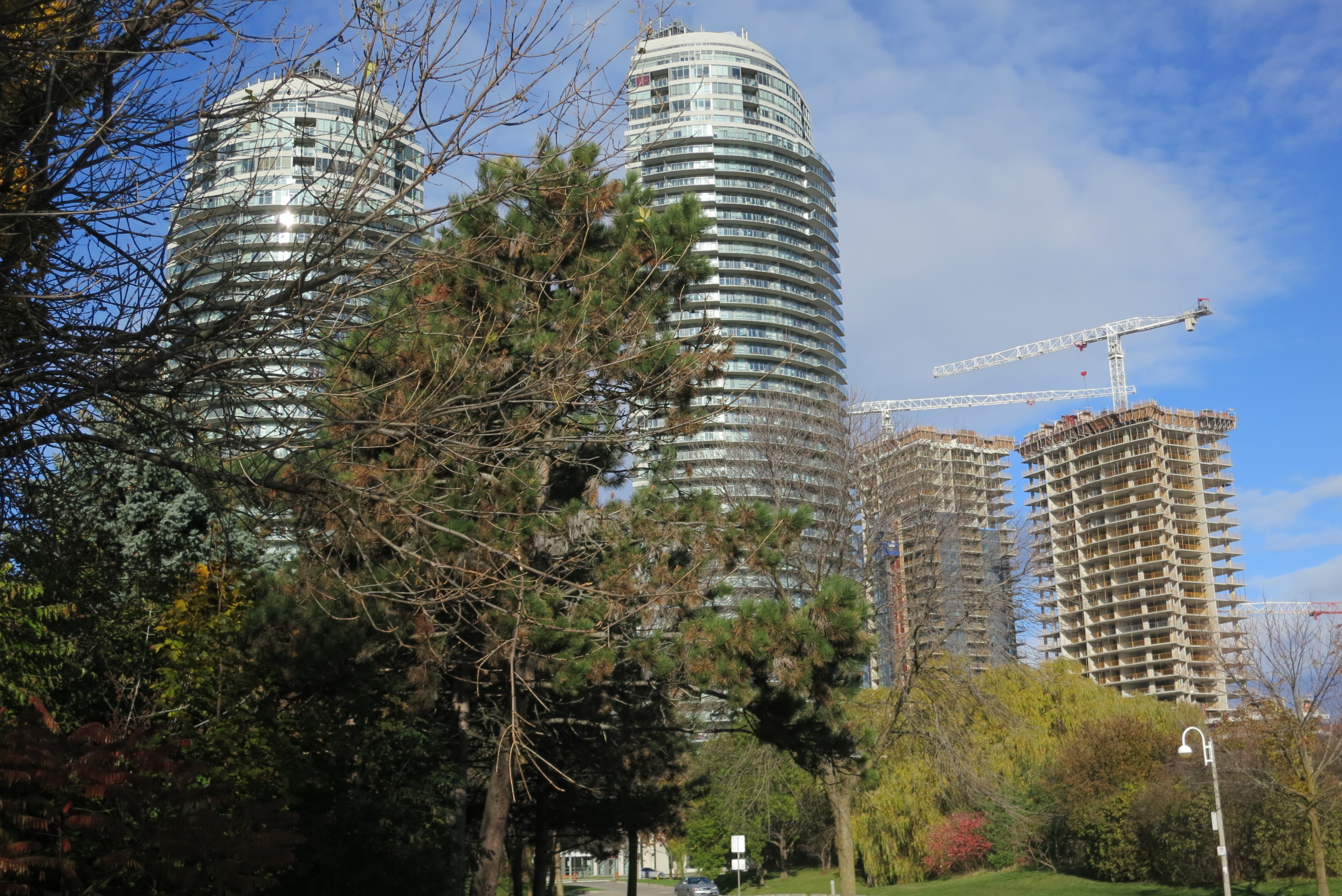 The last picture represents the fact that Toronto has many, many high-rise apartments and that there are always new ones under construction.
I got a nice view of a small river emptying into the lake: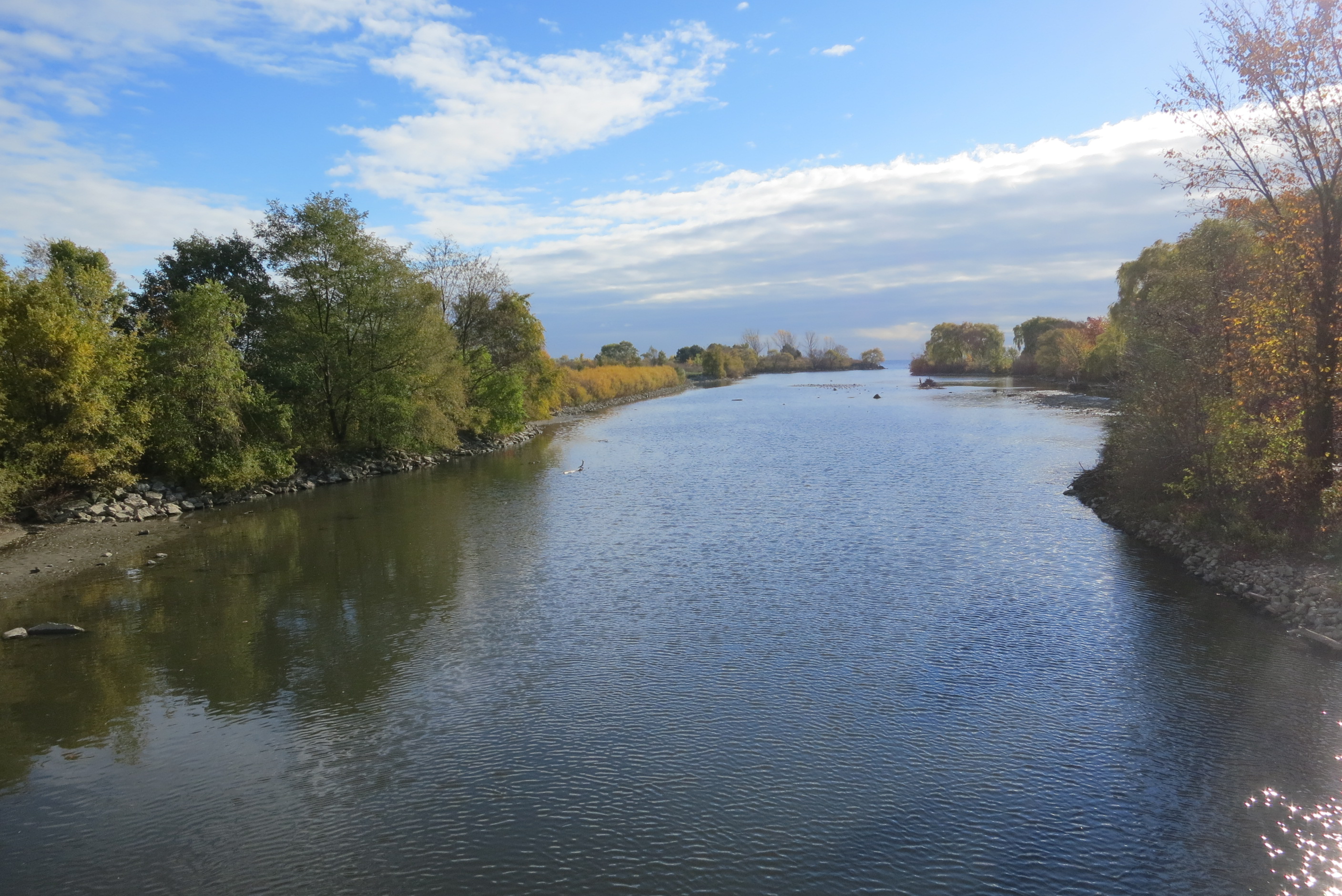 and a last glimpse of the CN tower: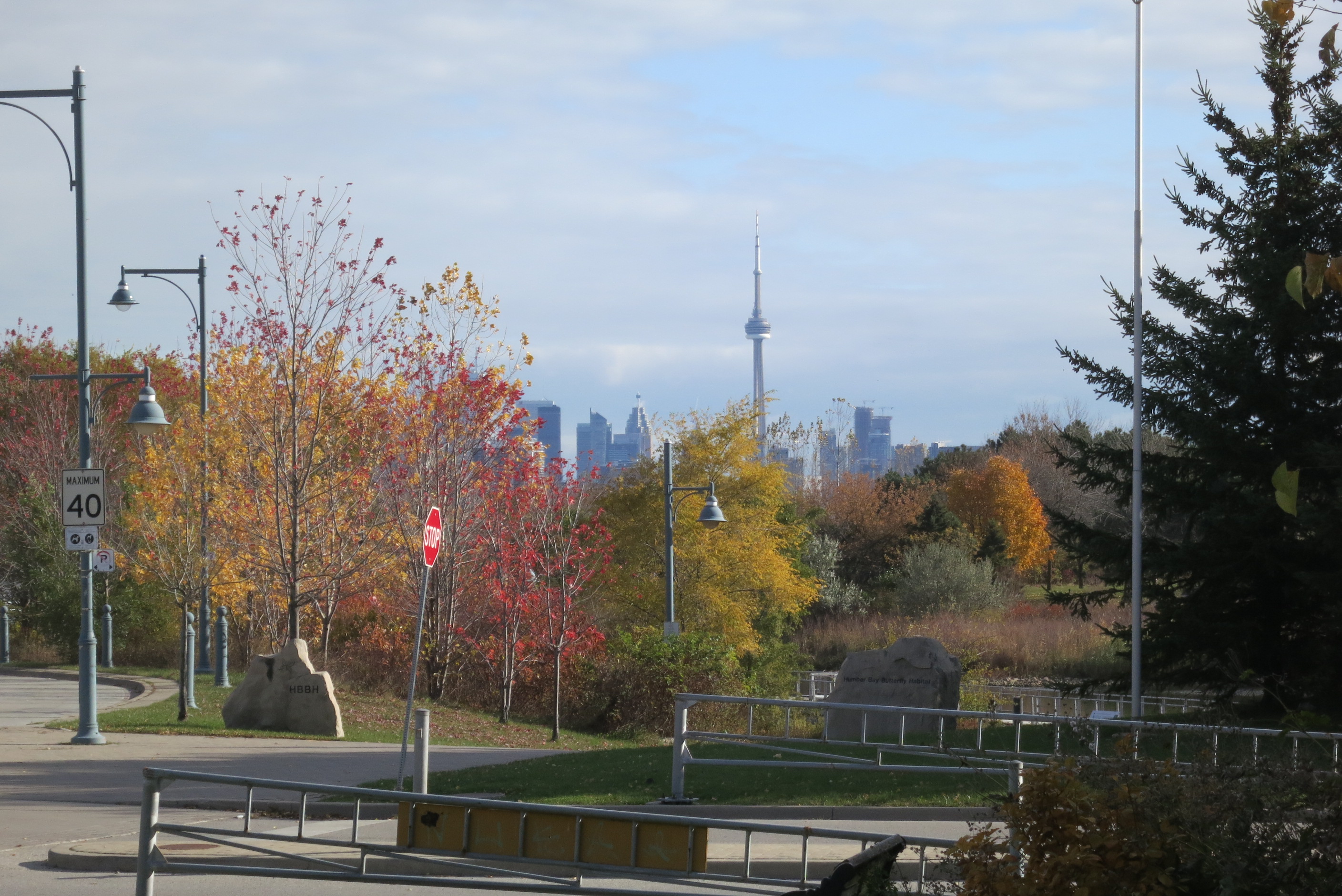 I made a turn onto Park Lawn Road and soon passed under the Gardiner Expressway, the continuation of the QEW through downtown Toronto; I will remain north of it for the rest of my trip: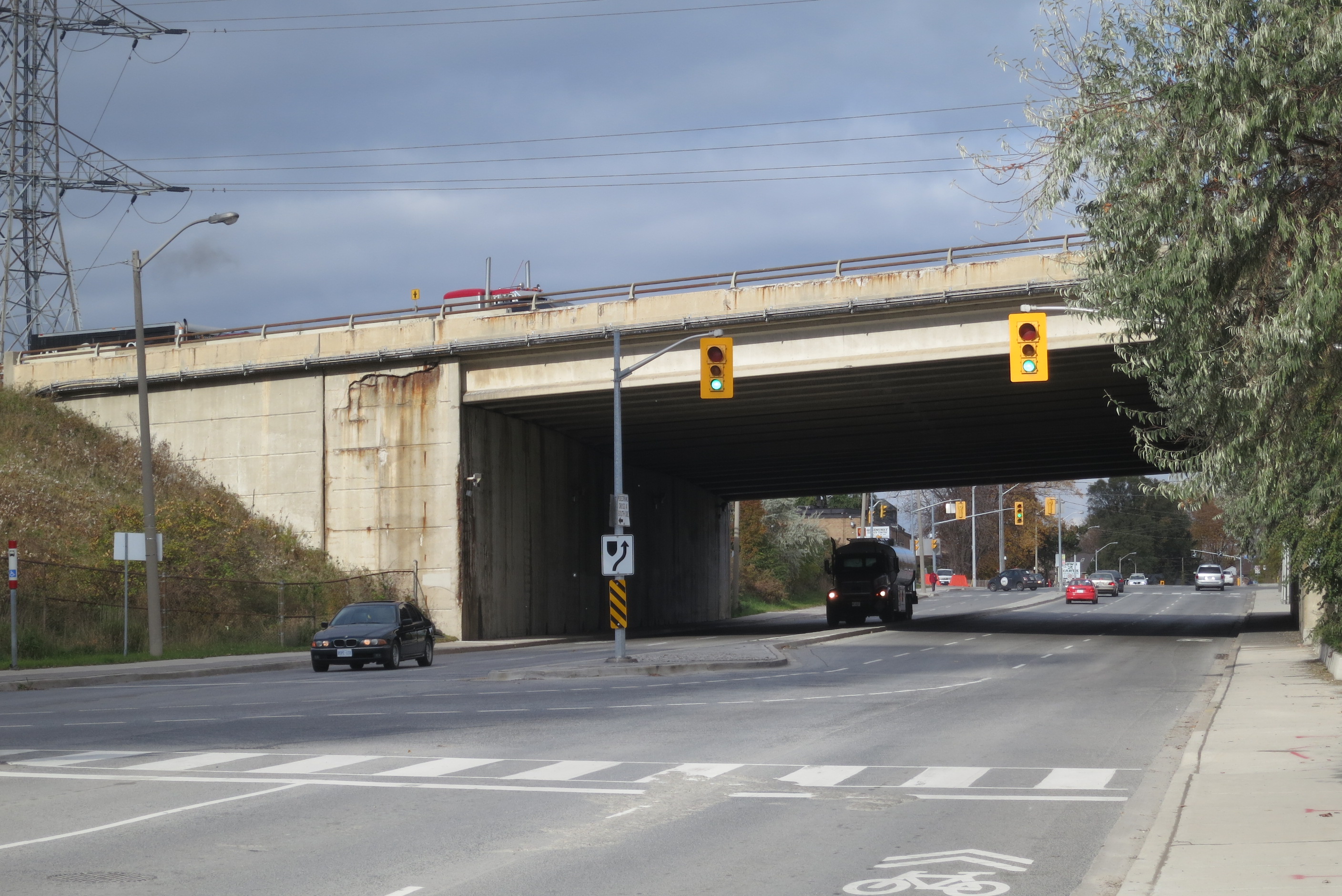 My goal for the first half of today's walk was Park Lawn Middle School where my son Peter teaches. Here is the approach to the school fields on the left: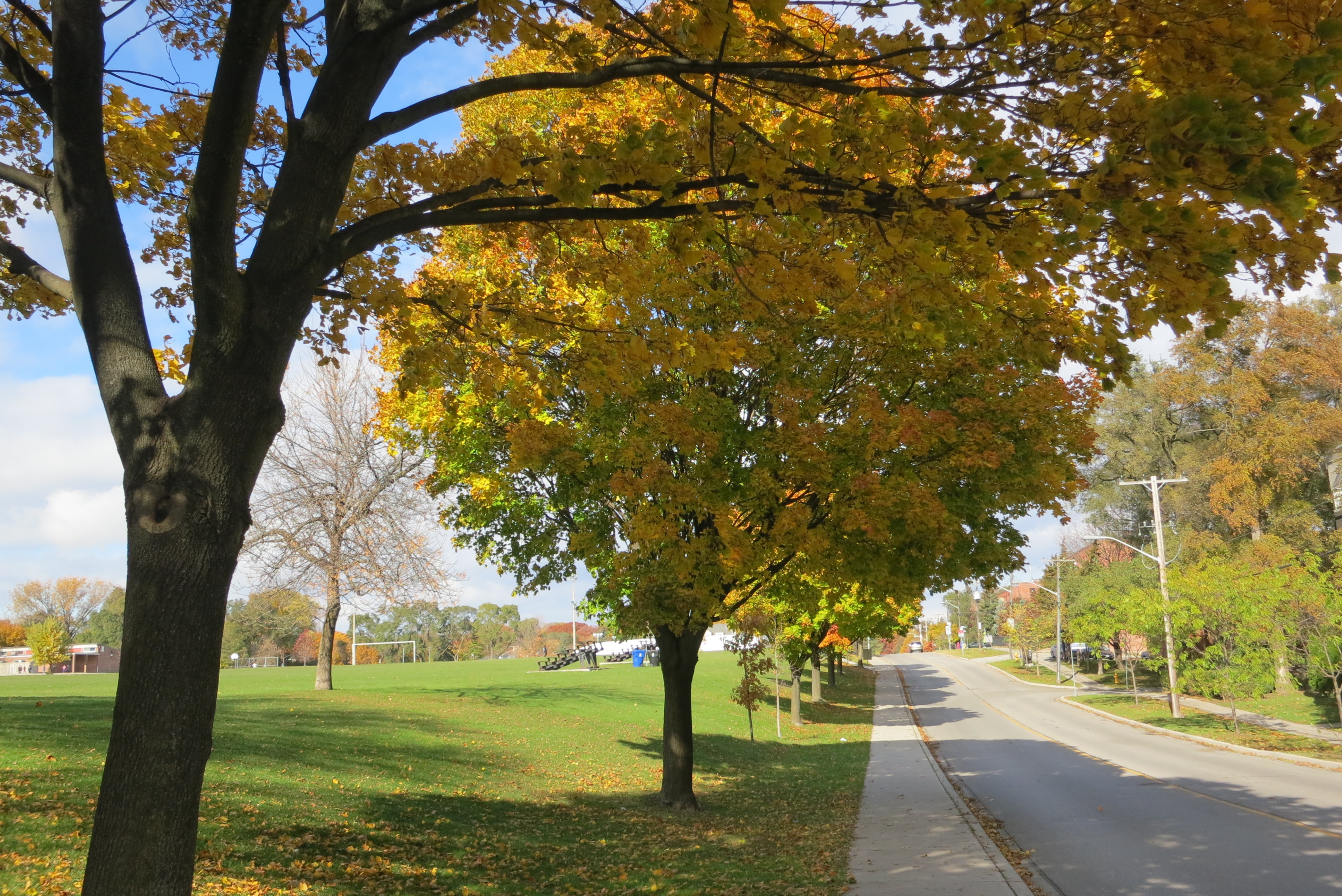 Peter had had his class tracking my progress for a month and had arranged for me to drop by the school on my way past. As I entered the school fields I was surrounded by students hugging me and giving me high-fives! What a great welcome!
During the lunch hour I met many of the teachers and some of the students, and they all knew about me! Even the caretaker had arranged for a welcome: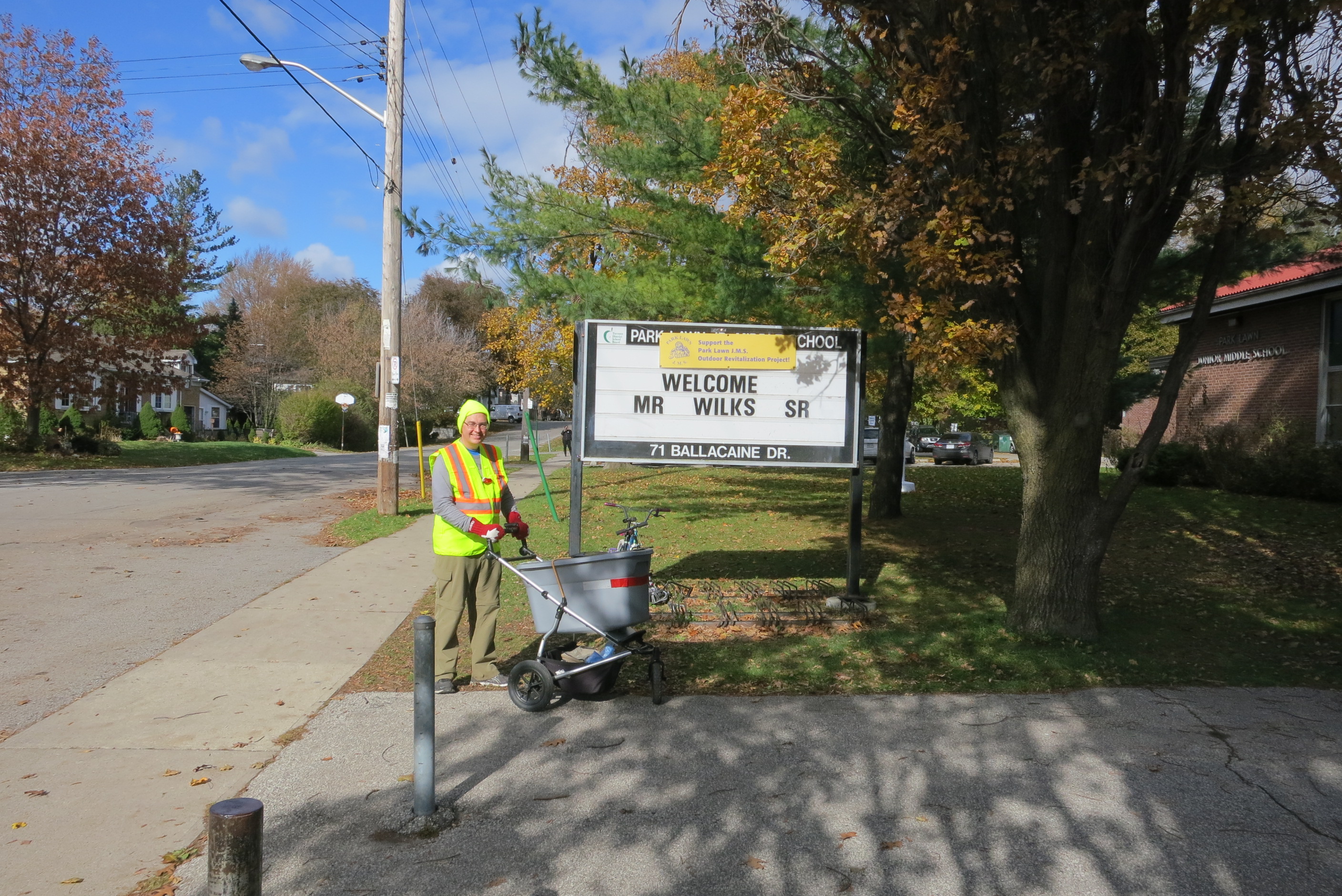 Peter's students had been enthusiastically tracing my route via maps and charts: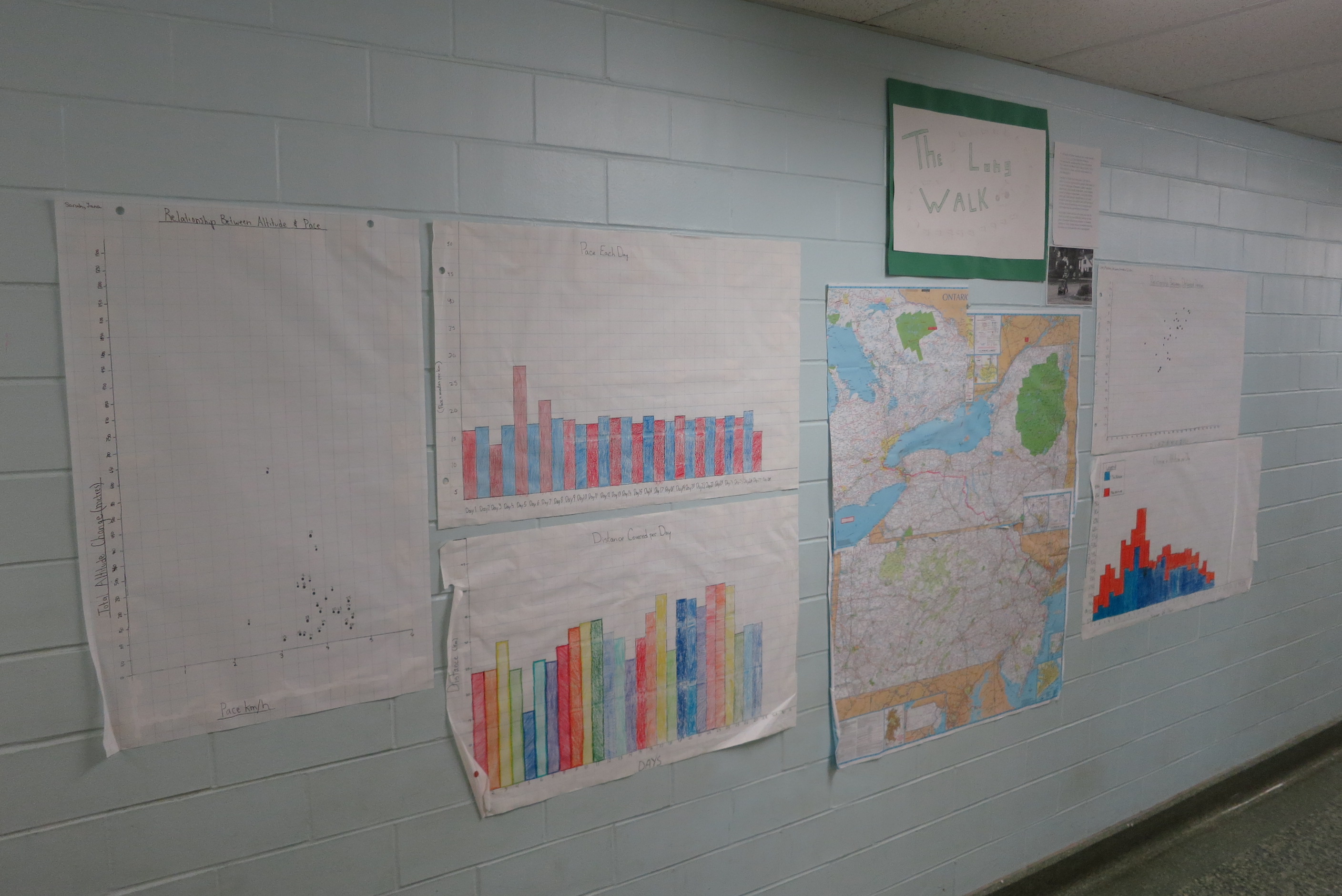 All of the grade 7 and 8 students gathered in the gym and sat on the floor while five of Peter's students shared in giving me an introduction. I talked to the students about goal setting, about my equipment, and so on and then invited questions.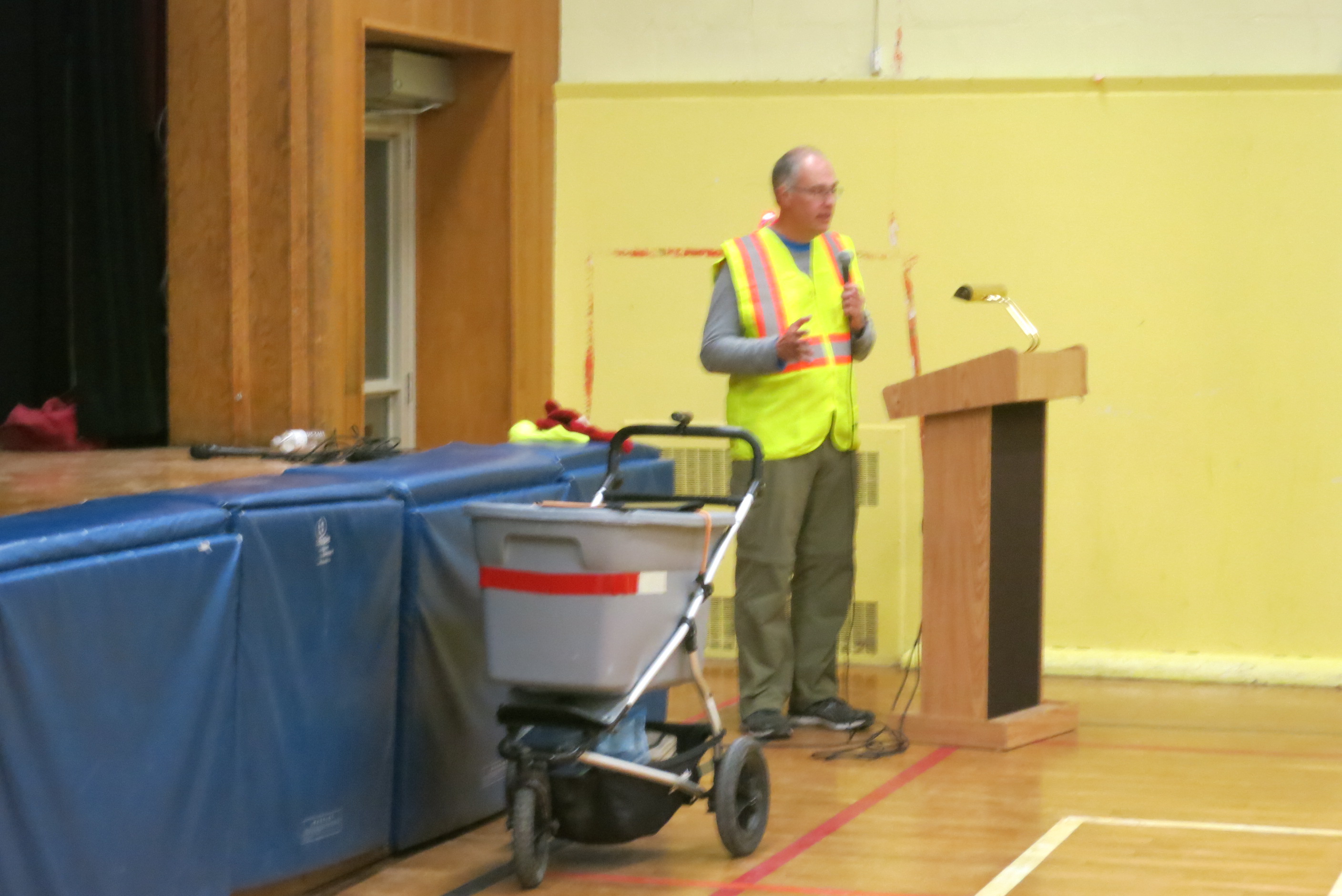 They had many excellent questions and Peter had to cut the session short at one point. It was great fun! Peter had arranged for his classes to be taken care of in the afternoon so that he could walk with me back to his apartment. His students were all high-fiving me as I left.
We passed through this cemetary with many Polish names: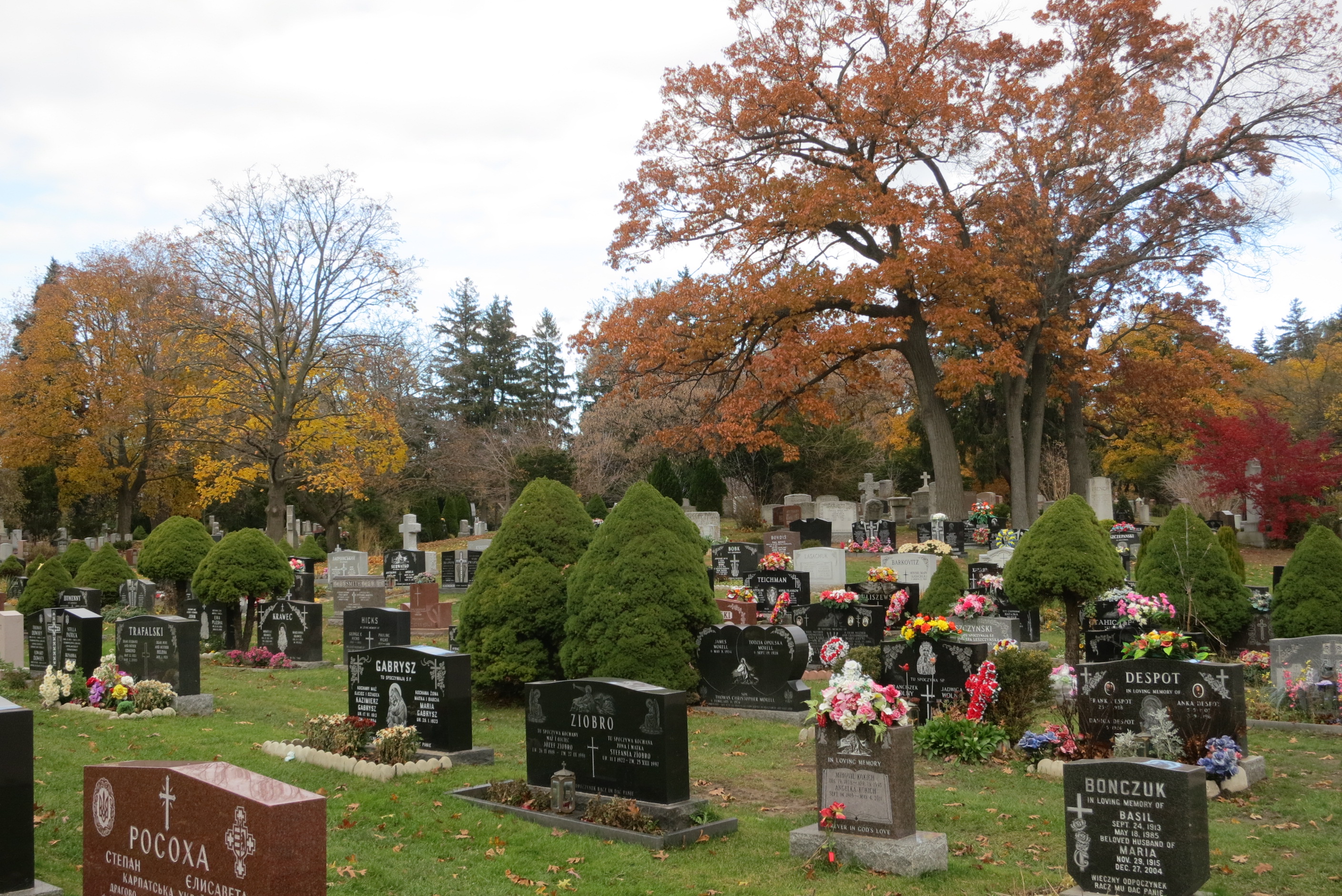 and then north to Bloor Street and along that for about five miles to where Peter lived just south of Bloor on Spadina. There were lots of interesting things to see, in spite of it being just one road.
For example, these two branches of the Toronto Public Library, which were of an older architecture, unlike most of the rest of the buildings: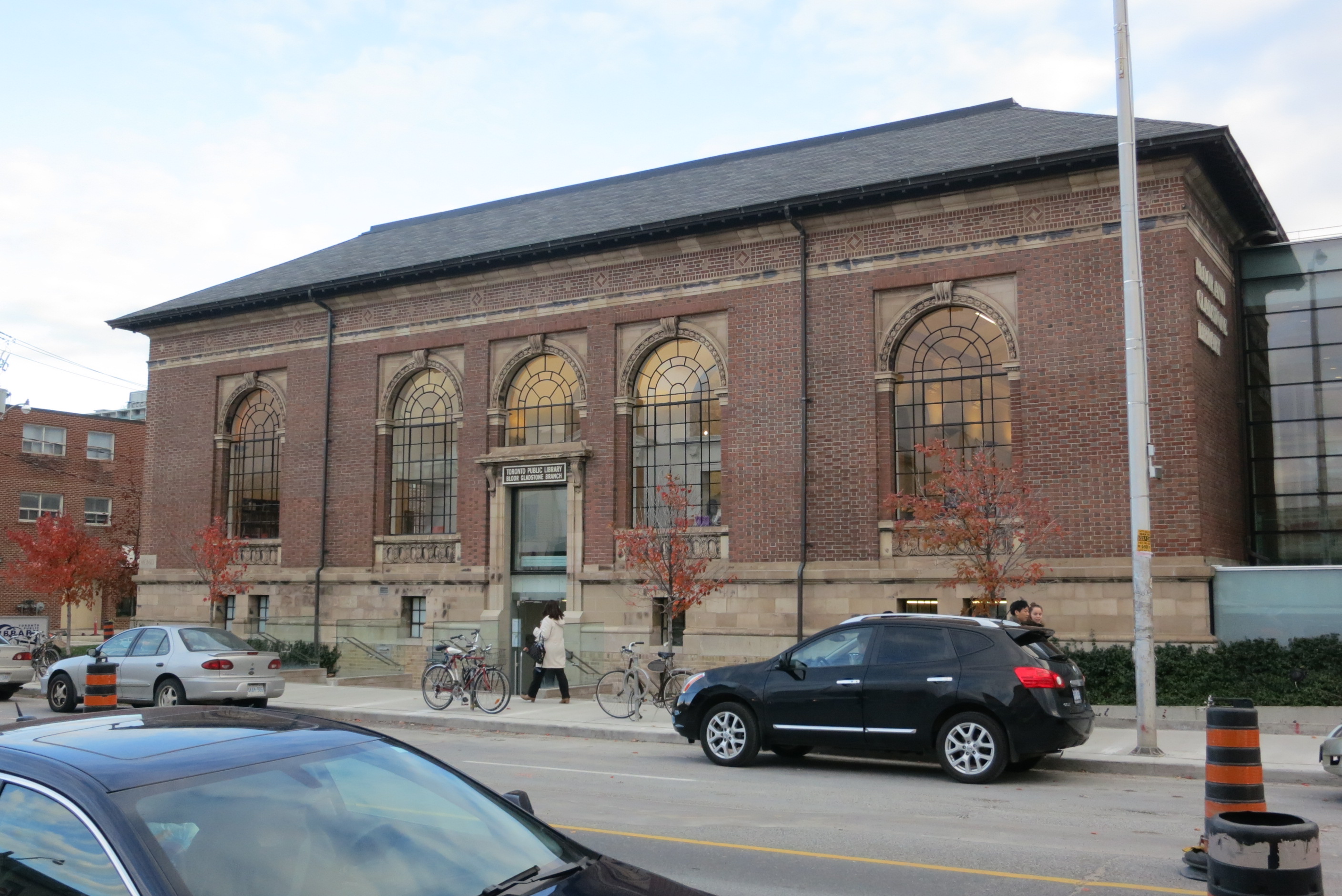 and this anti-skateboarding deterrent: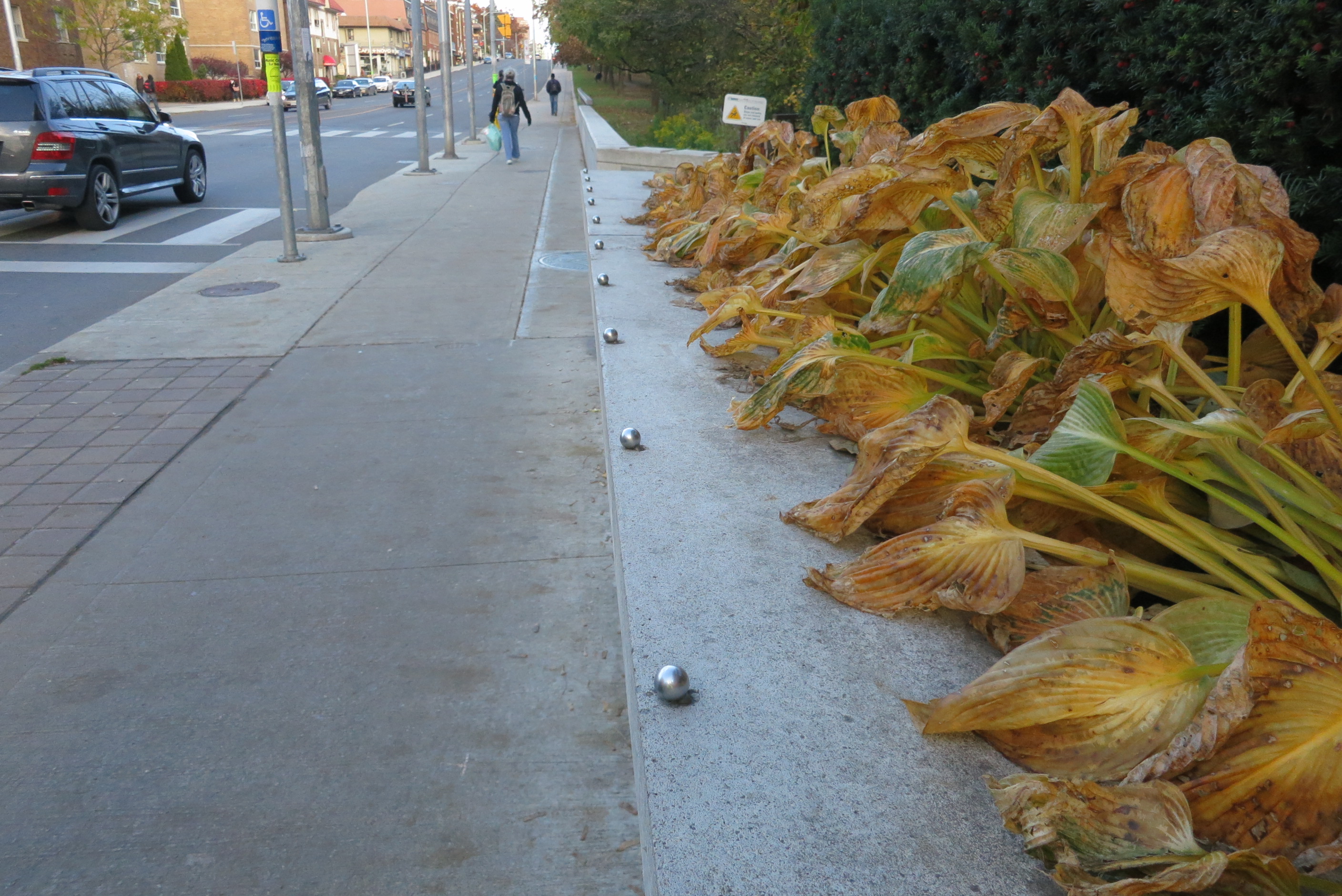 and this message to me: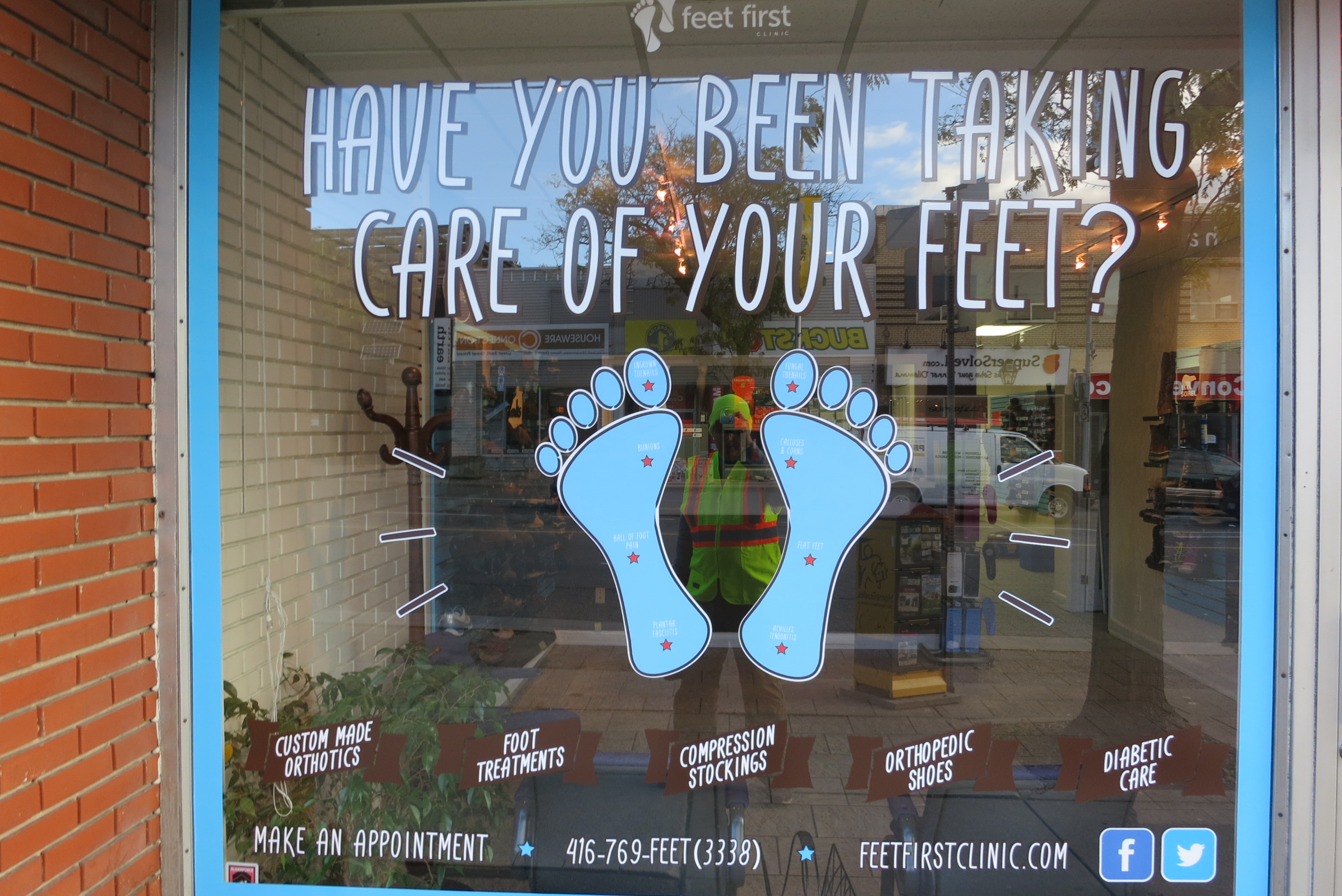 Here's a view down the busy Bloor Street: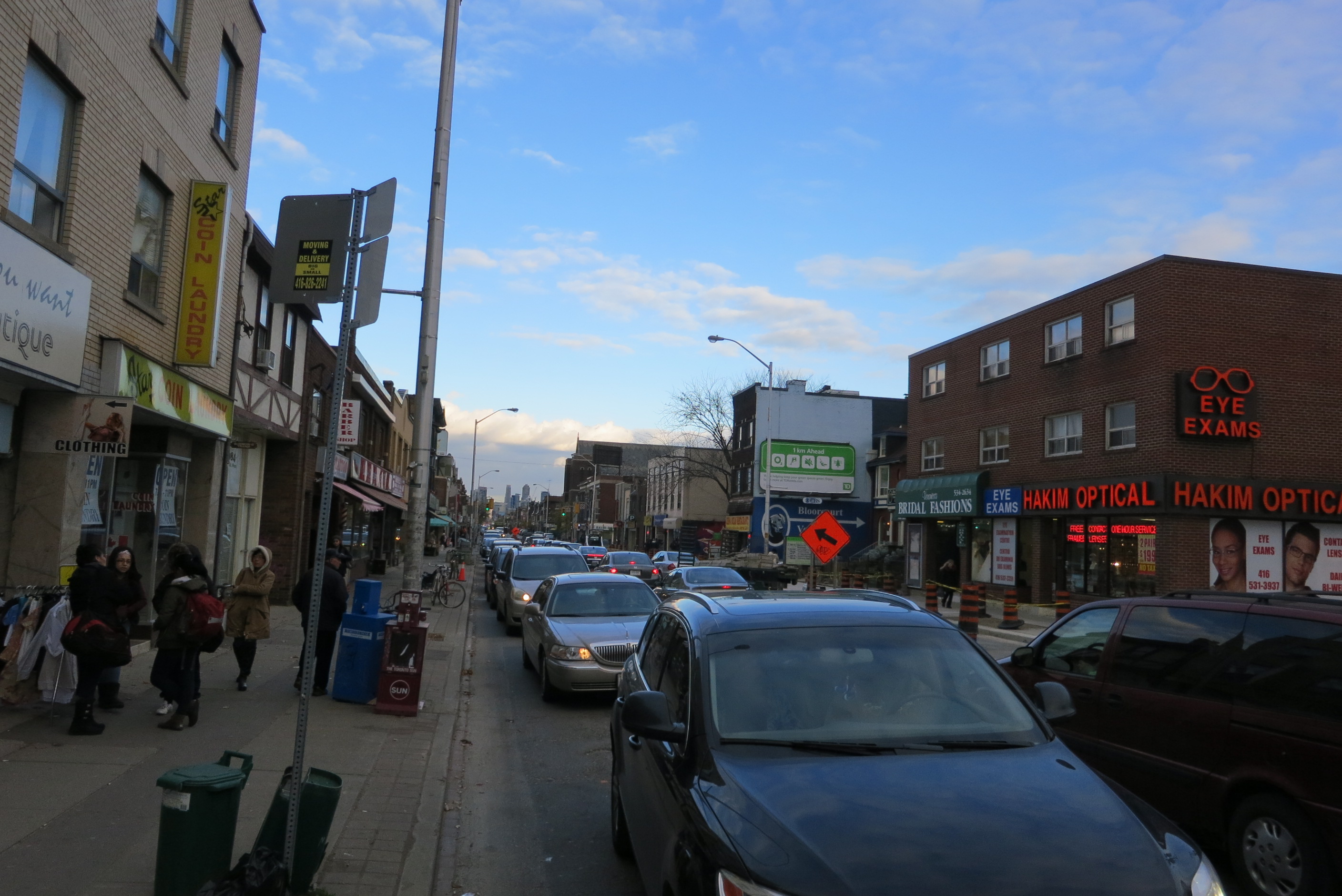 At one point we crossed the Humber River: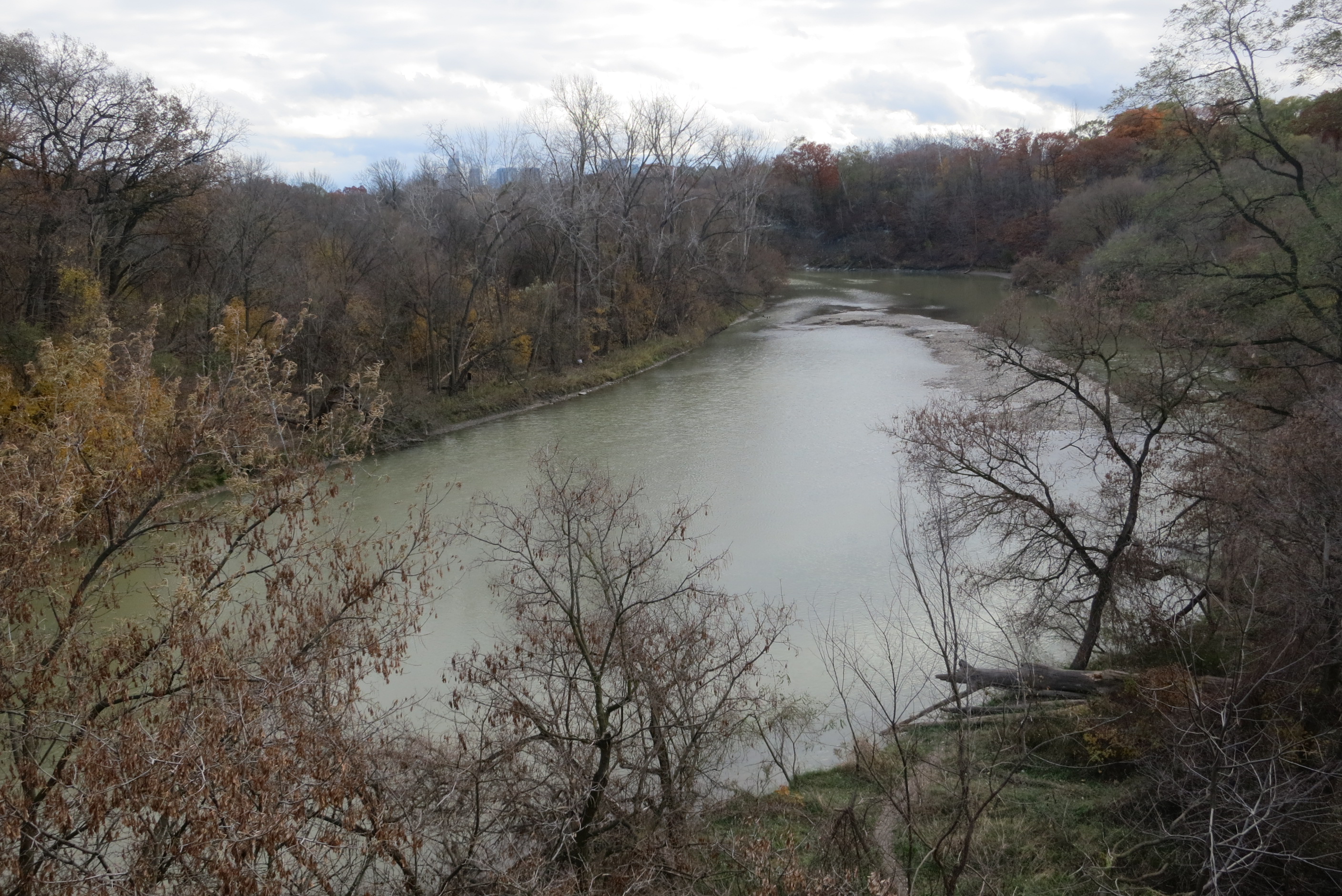 There was excellent building art: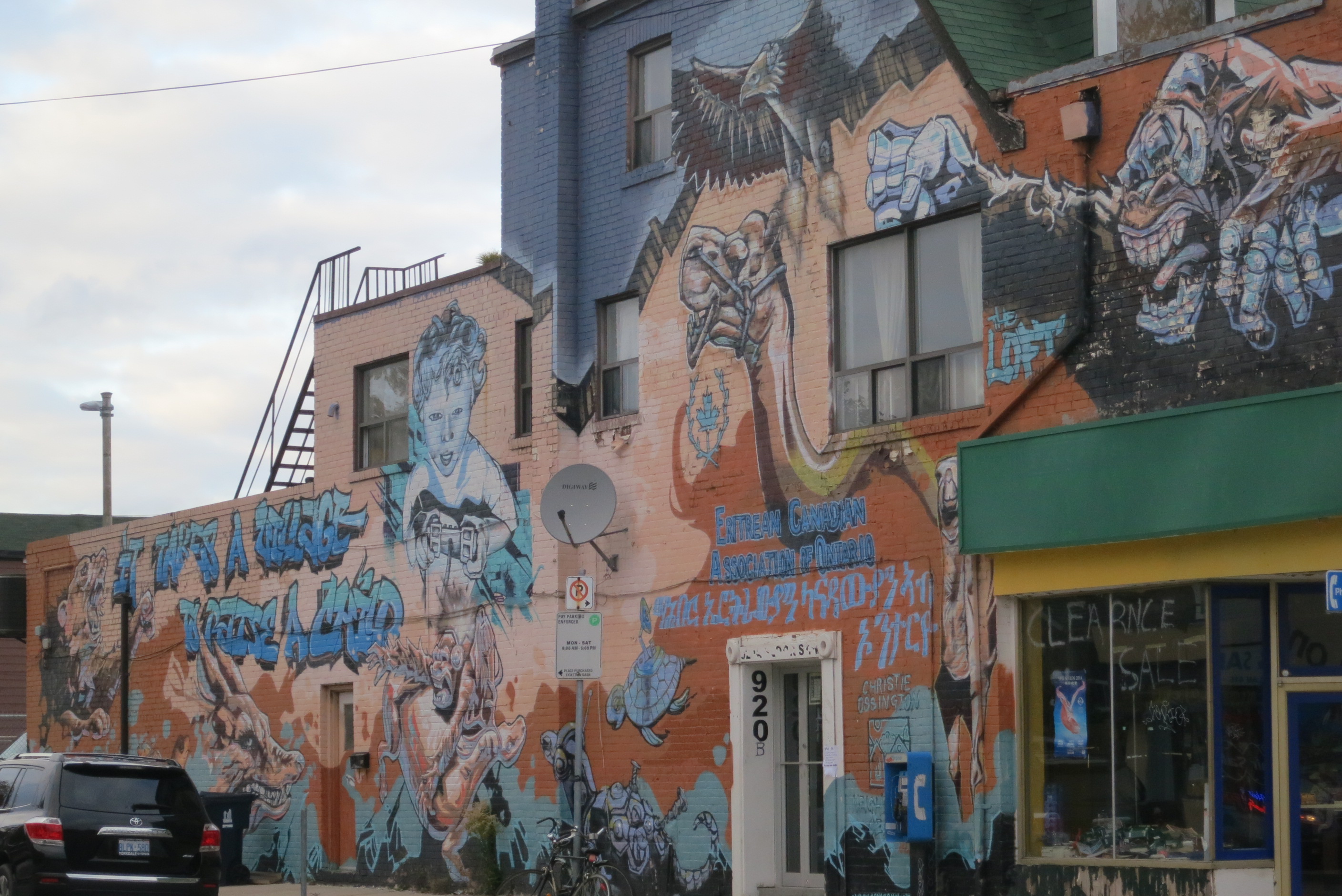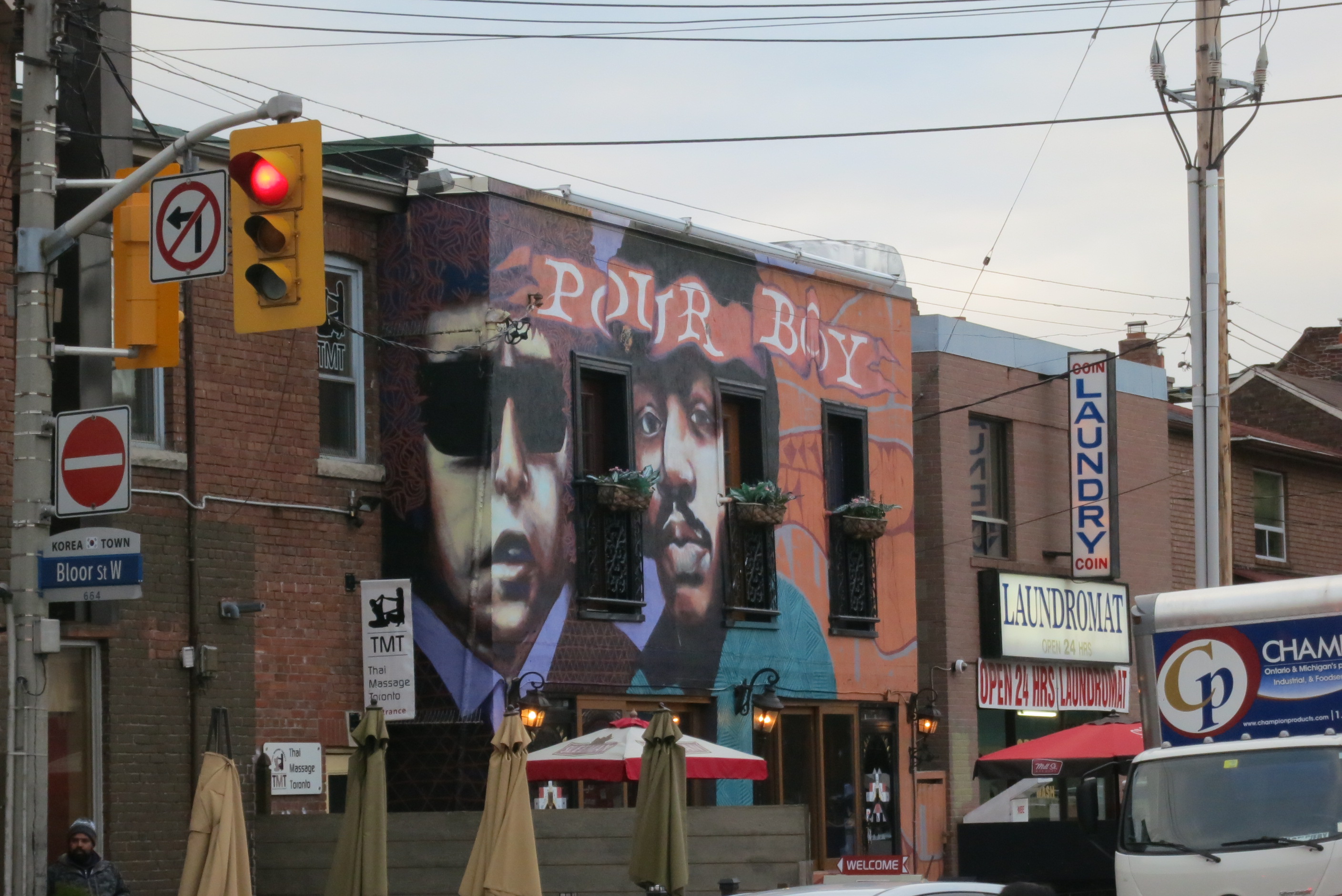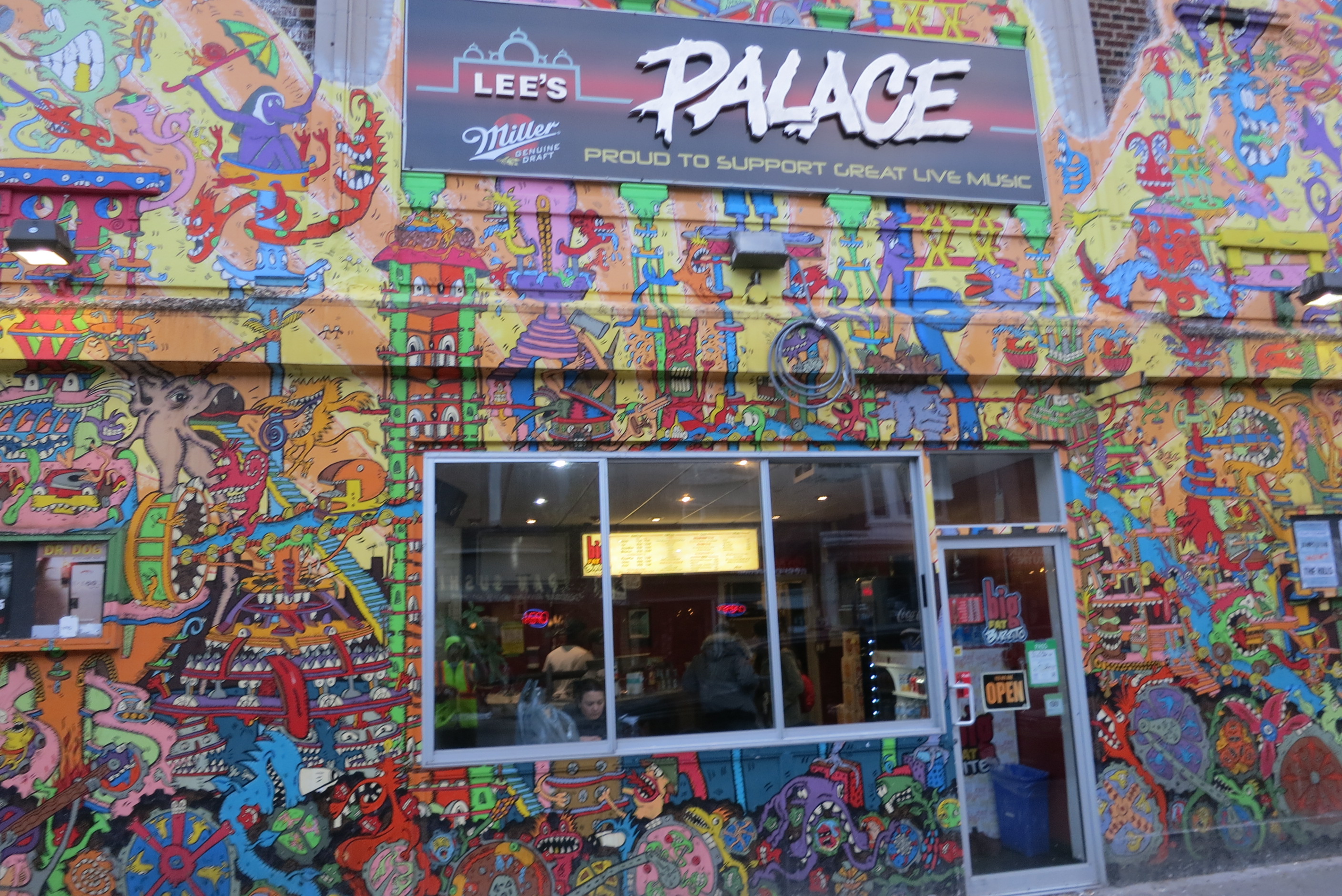 Close to Peter's digs we passed the famous (at least since I was a child) Honest Ed's: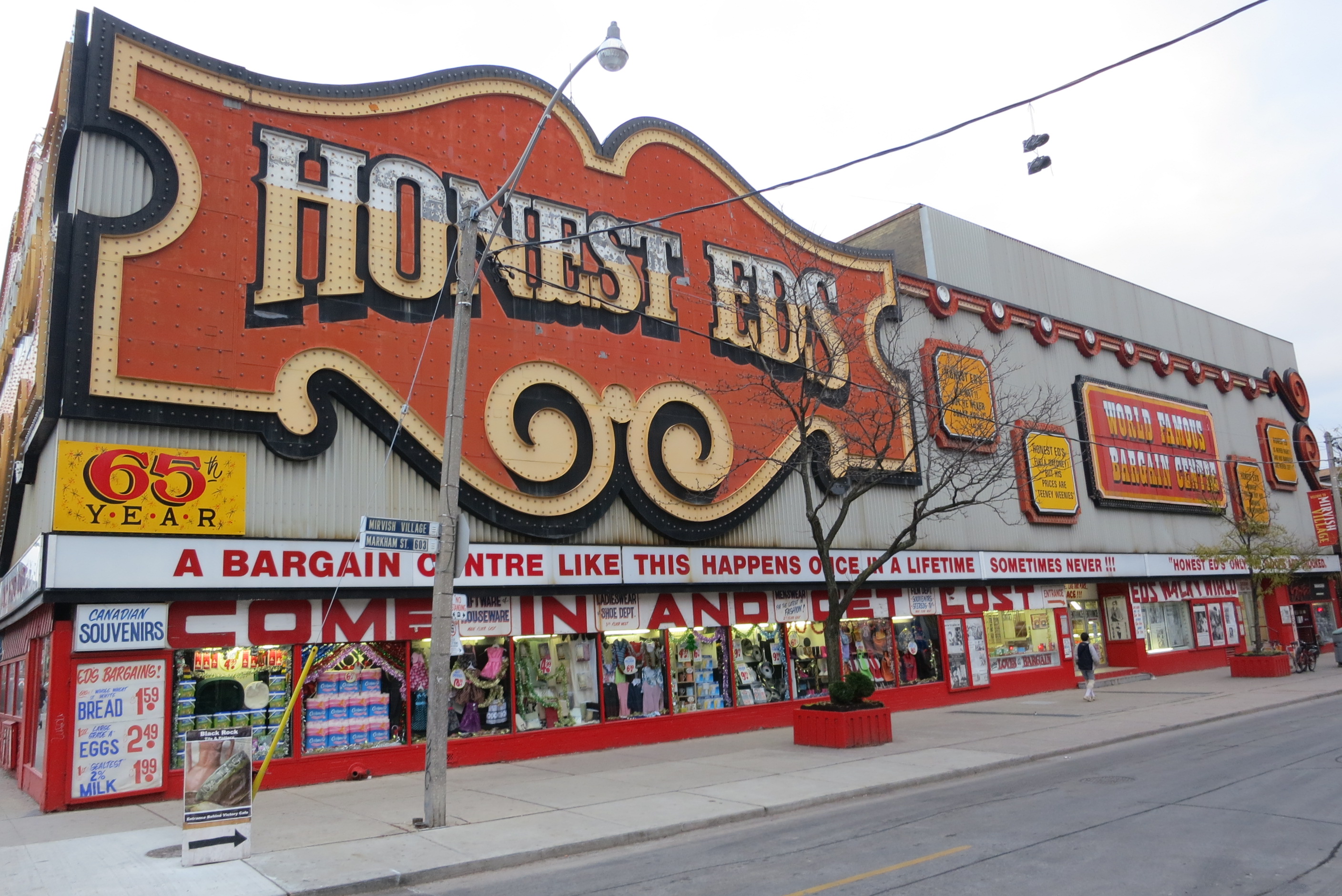 Apparently Ed Mirvish's son Dave has sold this (which includes the entire city block it's located on) and it will soon go away — the passing of a legend.
We passed down this side street to get to Peter's place: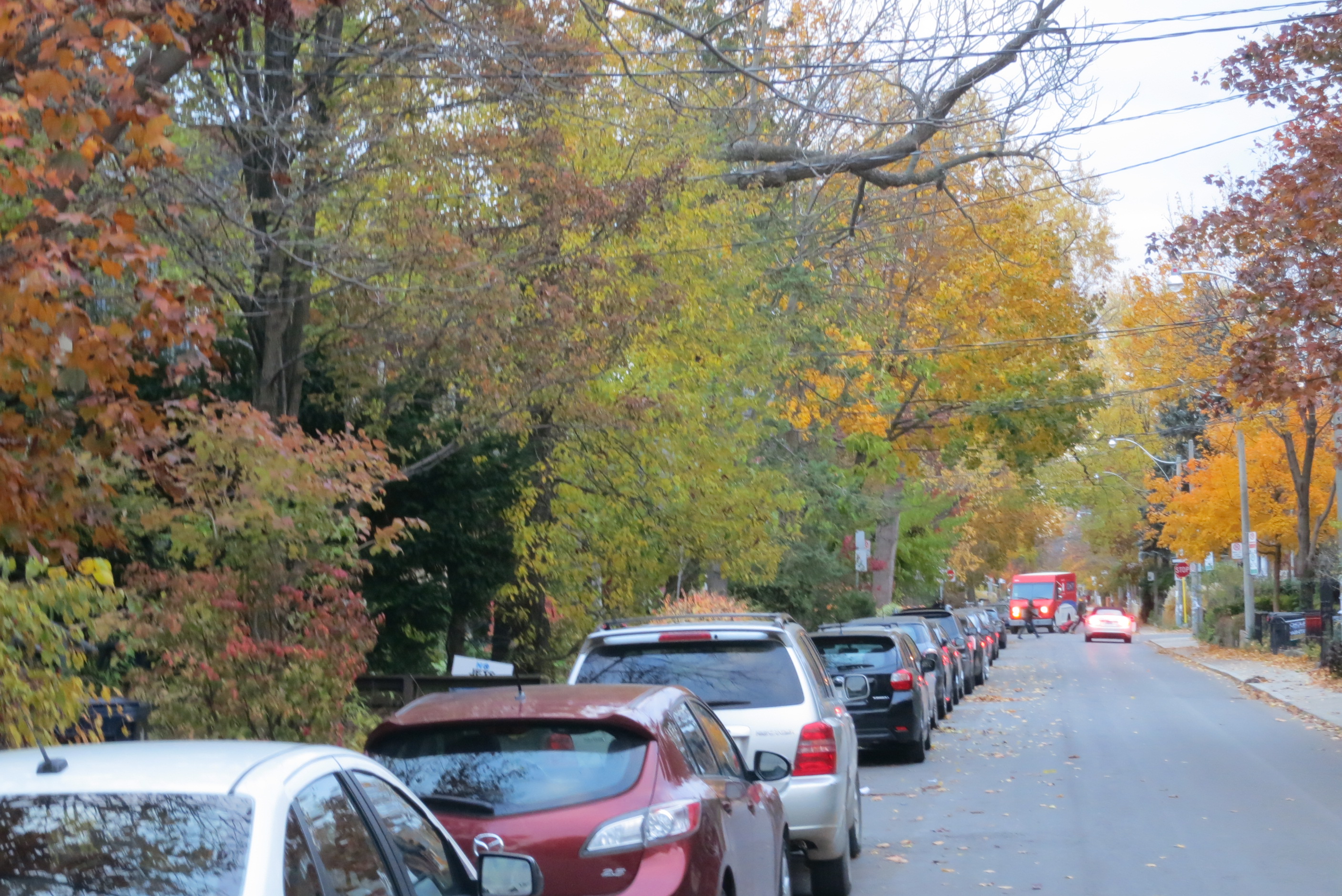 and saw this amazing view from his 22nd floor apartment: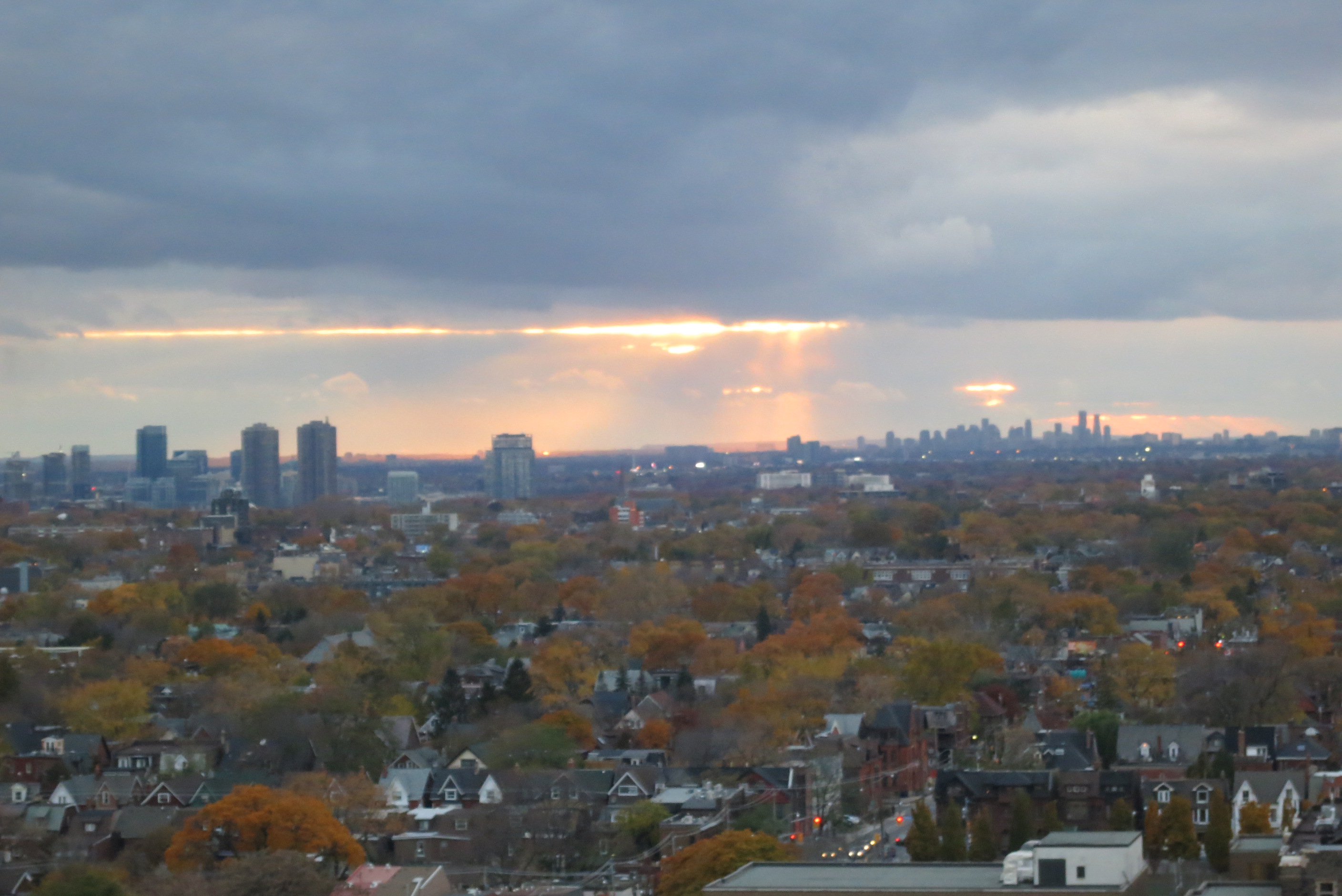 It's Friday and of course that means pizza! Peter made up some dough, prepared some ingredients, and we used my cart and bin to walk them around the corner to the home of a friend of his where a number of people had gathered for a dandy pizza fest. It was the perfect end to a special day.
One more day to go …